A Monumental Guide On AliExpress Dropshipping Business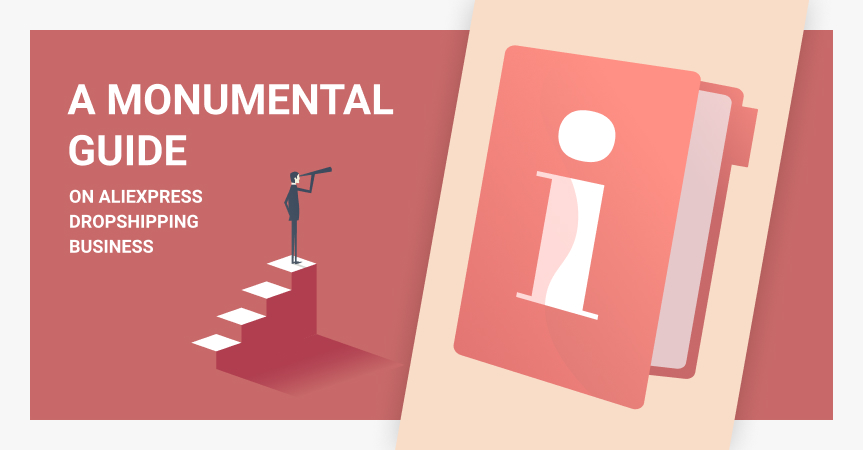 Meet the all-inclusive guide covering the majority of AliExpress dropshipping business aspects!
The guide is written for non-specialists: even if you have no dropshipping background and don't know how to run an online store, you will find your answers here.
We will start with explaining basic terms, and then, we will proceed with detailed step-by-step explanations of launching, setting up, and managing your own profitable dropshipping business.
Let the fun begin!
What Can Dropshipping Business Do For You?
"Don't be afraid to give up the good for the great"
John D. Rockefeller
What is dropshipping and how is it changing the world?
Dropshipping is a powerful business model that does much more than a simple change to a single individual's life.
Dropshipping literally transforms the modern world and modifies the environment we're all living in.
This is why we put John Rockefeller's quote at the beginning of this chapter. More and more people these days are quitting their stable yet unrewarding 9-to-5 jobs in the search of a new, better life of self-employed entrepreneurs.
And, thanks to the dropshipping business model, their dreams come true. Thousands of people quit their regular jobs, wave goodbye to the ordinary life, and embark on their independent business journeys. Maybe, it's the time for you to start writing your own dropshipping success story?
Dropshipping gives you an easy business start
The simple and easy-to-follow mechanics of dropshipping business means that anybody can launch a profitable venture at any given time.
Look how smoothly it all works:
You choose a general direction (it is commonly called a niche) for your future business
Based on this niche, you build or order your own AliExpress dropshipping website
On AliExpress, you browse sellers' offers and pick the suitable items for this niche
You add the images and descriptions of these items on your website and set a higher price for every product
When a client orders something from your website, you buy the necessary item from the original AliExpress seller, pay this seller the initial product price, and write your buyer's address in the order form
The seller arranges the product delivery, and you receive your profit (the difference between the product's price in your store and the initial price of the same product).
As you can see, if you start dropshipping with AliExpress, you don't need to make any extra efforts, such as:
Manufacture products, rent production facilities, and spend your time on manual labor
Buy items upfront and bear the risks of investing your finances in undemanded items
Rent storage facilities and employ workers to manage them.
When you're following this business model, the actual job of producing, storing, and delivering items is the supplier's responsibility. You, as a dropshipping store owner, only act in the online sphere, and it certainly gives you several considerable benefits.
7 benefits of dropshipping business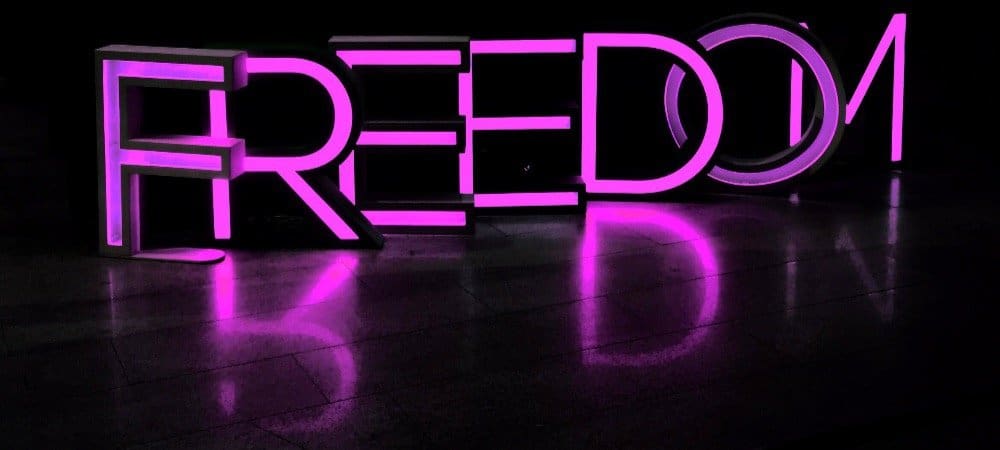 It's easy to notice that dropshipping has lots of huge advantages over all the other types of online business. The most significant of them are:
1. Zero risks
Since you do not need to buy products upfront, or run physical stores and stocks, or employ workers to produce items and manage facilities, there is no risk of having any financial losses.
You simply don't invest money in any of these areas, and if you spend nothing, you risk nothing.
2. Low starting costs
Many types of online businesses require you to spend lots of money on the pre-launch stage.
With AliExpress dropshipping business, it's not the case: you can surely order any development services to assemble your store easily, or buy additional automated solutions for effortless store management, or run paid promotions if you like – but it doesn't mean you must.
3. Immediate access to money
Other types of online business that don't require you to manufacture your own products, such as joining some affiliate program, or monetizing your blog or website through paid ads, are not fully safe and reliable. The possibility of getting banned for some reason is quite high, plus, it's not always easy to actually receive the earned commission. Normally, you get the cash 45-60 days after completing the qualifying transaction, which is not convenient at all.
With dropshipping, there is no risk of losing your money somewhere during the transaction processing. You get the profit immediately after receiving the order payment from your customer.
4. No background required
Many people consider dropshipping as the best solution for beginners in comparison to all the other types of ecommerce businesses. Even the lack of any relevant background and/or technical skills is not an obstacle: everyone can do it.
The story of Alex is quite an illustrative example: the guy started his own AliExpress dropshipping business simply out of curiosity, and, even though he had no specific trading education at all, he managed to make $6,000 in just 4 months.
5. Convenience and flexibility
Much like any other type of online activity, a dropshipping business can be run from any destination on the globe.
Neither your occupation nor your place of living can limit you: Thai students, Canadian housewives, Chezh 9-to-5 workers, Brazilian retired citizens – anyone can start an AliExpress dropshipping business at any point of their life.
Obviously, some managerial tasks need to be performed on a daily basis, but none of them takes much time if you have helpful automated solutions at your disposal.
6. Personal engagement
If you are a fan of space exploration, for example, you can launch an ecommerce store that sells various space-themed items. There are no limits to the opportunities that lie before you: AliExpress offers you hundreds of thousands of items that are suitable for dropshipping, and you can pick any of them to create a wonderful store offer. Isn't it wonderful to turn your hobby into a money-making enterprise and profit from something that is your true passion?
By the way, it's exactly what our friend Mousslim did: he started an AliExpress dropshipping business based on his lifelong passion, and it turned out to be an actual winning strategy. The more you know and love about your business field, the easier it is for you to run your store in a pleasant yet professional way.
7. Incredible prospects
When you are passionate about regular upgrades and improvements in your store, your thoughtful innovations result in the profit growth. The more effort you put into the store promotion, design, and product offer, the better financial results you achieve. The next paragraph explains this idea in detail!
Dropshipping is the business model with an unlimited growth potential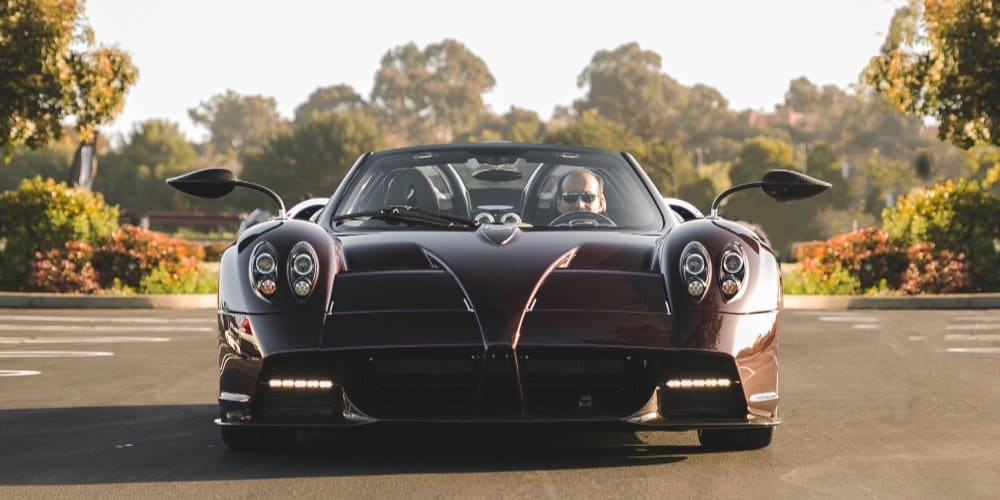 So, dropshipping business model lets you build your own enterprise with the lowest costs possible since you don't need to invest in manufacturing, storage, shipments, and other product-related issues.
At the same time, thanks to the global nature of the Internet, your business is not limited by any geographic boundaries. You can launch a store while residing in any country on the globe, you can effortlessly reach your potential customers even if they live far far away from you, and with the supplier's help, you can arrange the delivery of your store products to any possible destination.
What does it mean?
With minimal efforts and expenses, you achieve maximum business efficiency and can thoughtfully invest the money you receive from your first deals into your further growth and development.
A brilliant example of such a smart venture is Zappos, one of the largest USA-based online stores specializing in selling shoes, apparel, and accessories. The business was initially organized under the principle of the dropshipping model, and after a highly promising start, the company founder managed to turn it into a huge ecommerce empire that has gained global recognition. The success was so thrilling that in 2009, Amazon bought Zappos – the value of this transaction exceeded $1.2 billion. Not bad for a former tiny dropshipping store, right?
By the way, Amazon itself has started as a dropshipping store (kind of). If you check the platform's history, you'll find out that during the early days of its running, the website was basically processing queries for books, and redirecting them to the relevant wholesalers and publishers. This method of organizing the business was a real catch, and the results of this smart management are impressive: Jeff Bezos, Amazon's founder, has become the first person ever to gain more than $100 billion.
To put it simply, for a dropshipping store owner, the sky is the limit!
And if these stories seem like something 'far from reality' for you, here is our own story: everything our company managed to achieve is due to the simplicity and profitability of the dropshipping business model.
Dropshipping made AliDropship one of the industry leaders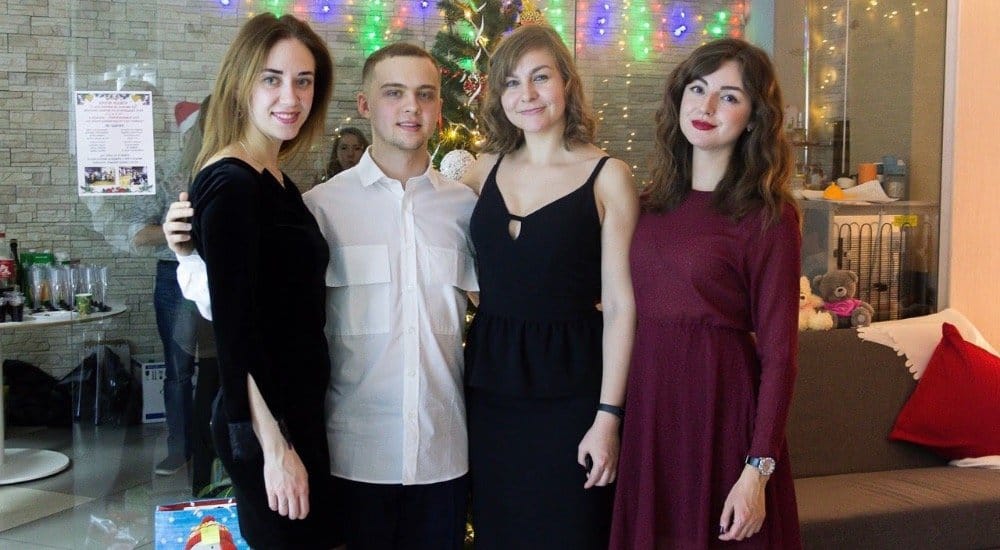 We wouldn't be able to speak about the AliExpress dropshipping business so highly if it wasn't for our positive experience with this model.
Thanks to dropshipping, we went from 1 experimental website to 20+ money-making sites in just a couple of years.
It was dropshipping that let us reach a $90,000+ monthly turnover.
Thanks to dropshipping, we grew from a bunch of enthusiastic newcomers into an international company that sets benchmarks for the whole global industry.
The whole story of AliDropship success started from one tiny dropshipping store. We simply created it out of curiosity: we dedicated it to a product type we really like, so it was more of a leisure activity than a 'real' business.
It all changed when we started sharing our achievements and failures with the Web.
We described all the ups and downs on the most popular digital marketing forums – today, you can still read what we wrote on Warrior Forum and Digital Point.
Suddenly, we noticed a huge demand for these threads: because of the rare and valuable knowledge shared in these posts, thousands of people were willing to read them. They even became the most popular threads ever in the ecommerce sections of these forums!
We understood that entrepreneurs-to-be were really lacking this kind of information; their limited knowledge was actually stopping them from starting their own successful ventures.
Plus, lots of them said they were even ready to pay for a solution that would simplify all the necessary processes.
That's how we figured it out: there is a huge demand for a handy technical tool for AliExpress dropshipping business, and there's an even greater demand for education in the sphere.
So, the cooperation with the dropshipping community began. Lots and lots of entrepreneurs shared their opinions, views, practical notes, and business insights with our team. We, in turn, used their feedback, recommendations, and queries in order to make a semi-automated tool meeting all the incoming requests and requirements.
As the result, we got the opportunity to develop an outstanding product. Thousands of ecommerce fans all over the globe awaited our AliDropship plugin, and it's safe to say the plugin totally met their expectations.
We keep working on the plugin on a daily basis: as we have created over 20 dropshipping stores to run with our own resources, we decided to use the plugin on every single one of these websites. This way, we can learn what we need to improve in the plugin and how we can modify it for an even greater user's convenience.
It's not surprising at all that our stores built with the help of the plugin perform brilliantly. Every month, we process about 5,000 orders across all the stores and invest the profits into the further development of our business.
Providing our current and potential clients with dropshipping tips, marketing strategies, technical details of using the plugin, and other pieces of the business-related knowledge through our blog and forum, we don't simply educate the new generation of dropshipping store owners. We also look for ways to satisfy even more needs of online entrepreneurs and learn how we can take our own business to a whole new level.
This is why we are now exploring a new growth direction: each and every one of our clients has a lucky chance to order a turnkey dropshipping store that fully suits their business specifics.
With the help of our free niche research tool, it's possible to automatically evaluate the potential of any niche at your choice; the highly skilled team of our dropshipping service will take ca of all the rest, from website setup to products import
After making a one-time payment with no recurring fees and telling us more about the store of your dream, you get a ready-to-go AliExpress dropshipping business with all the settings in place. The business means full flexibility: you can conveniently run it from any destination on the globe, combine it with a 9-to-5 job, put on hold if necessary, and even sell for a considerable profit.
Can you resist such a tempting offer to change your life forever?
Why Choose AliExpress Dropshipping Business?
"We made it our mission to make it easy to do business anywhere."
Jack Ma
AliExpress is perfect for newcomers
In the previous chapter, we were describing the mechanism of dropshipping business while referring to AliExpress as the supplying platform.
In short, AliExpress is a great platform where you can find the best products for your dropshipping store. You don't buy these items in advance, and you don't keep them in your own apartment or anywhere else. You simply add the pictures of the desired items on your website, add the necessary description, and set a higher price. When you receive an order for such an item, you simply pay the original AliExpress seller the initial product price and provide the delivery address of your buyer. The AliExpress seller arranges the shipment, and you don't do anything: you simply enjoy your profit (the difference between the price you've set and the price this seller set).
Many people are wondering: why start dropshipping from AliExpress? What if they take these products from eBay or Amazon instead? Will it make a difference?
So, let's find out what makes AliExpress the best platform for sourcing items for your dropshipping store!
Contrary to popular belief, the website doesn't only contain the offers from Chinese suppliers: here, you can stumble upon numerous goods from the USA, France, Spain, Germany, Italy, and Russia. In 2015, there were over 100 million items shown on the platform.
Certainly, it opens up incredible opportunities for dropshipping business owners: regardless of their store niches, they can successfully use AliExpress for business and find enough high-quality products to fill their own stores.
Surely, the original seller's price means a lot for a dropshipping store owner. It's in your own interests to find a high-quality product that costs as little as possible: the lower is the initial AliExpress seller's price, the higher your profit is.
For example, you can take a $0.82 product, increase its price 3 times, and sell the same item in your store for $2.5. It won't be too frustrating for your buyers to purchase this item, because the price is still relatively low; at the same time, your margin will be quite a considerable one.
Now, let's suppose an identical item on Amazon costs $3. To get the same profit margin as in the previous case, you need to set your own price at the level of $9. Obviously, for your store visitors, this might turn out to be quite a high price, which is why the conversion rate can drop considerably.
AliExpress is famous worldwide for its low prices: if you compare them to the cost of identical Amazon products, you'll notice that Amazon sellers typically charge much more for the absolutely same items. In this regard, the best choice of the supplying platform is quite obvious, right?
Both eBay and Amazon have a number of shipping restrictions with regard to the buyer's location or the type of the delivered product.
AliExpress sellers, in turn, can arrange the product delivery to any destination on the globe. Given that many of them also have warehouses across the globe (in the USA or Germany, for example), it's possible to reduce the shipping cost: for you, it will mean lower expenses, and for your buyer, it will mean a higher level of customer satisfaction.
Many entrepreneurs are worried about the long AliExpress shipping times: in the world of the same-day delivery, it might seem that 2-weeks-long waiting for a product makes no sense for a customer. Still, we can give you at least 5 reasons why AliExpress shipping time won't hurt your dropshipping business!
One of the best features of AliExpress is an easy-to-understand system of evaluating the seller's business practice. Every seller has a profile that shows how long ago the store opened, how many 'followers' it has, and what its rating is.
In other words, real-life buyers who have a previous experience of ordering something from this seller leave their genuine feedback and describe the quality of the client-to-seller communication, the speed of delivery, etc. It's really helpful as it lets you easily understand if you can trust this seller with providing supply for your AliExpress dropshipping business.
As we already mentioned it before, AliExpress is quite an open platform that makes it possible to leave and to evaluate authentic feedback.
This is true not only for the seller, but for the particular items, too: every product description contains a 'Feedback' tab that contains the product reviews from previous buyers.
Reading through these reviews, you can get a better understanding of the product features (whether it is true to the pictures, whether its sizing matches the chart, whether it looks presentable, etc.). If you're not sure whether you really want to add this item to the product list in your store, customer reviews can help you make up your mind.
AliExpress sellers are happy to deal with dropshipping store owners. The reason is simple: they understand that such buyers are loyal clients who are ready to establish a partnership for a long-term period.
This is why AliExpress sellers are so cooperative and welcoming: both in their profiles and in the items' descriptions, they commonly mention that they can make special arrangements for the buyers who do dropshipping. Usually, these arrangements include an earlier package dispatch, an easy refund procedure (if requested), and the absence of any stickers, written notes, or other in-package elements that would disclose the original Chinese manufacturers.
Quite often, it is even possible to ask an AliExpress seller to include your own promotion materials into the package, to use branded wrapping paper, etc. Obviously, it requires some extra expenses (you need to provide the supplier with printable designs and pay for the local production of these elements), but if you can afford such measures, they will surely help you build your brand image.
AliExpress makes dropshipping easy and profitable
If you're using AliExpress items as the basis for creating the product range in your store, the whole mechanism of processing orders and getting your revenues is really simple.
First, you visit AliExpress and choose the items that you would like to see in your store.
Then, you import the desired products on your own website. The easiest way to do this is to install an additional piece of software that would automatically transfer the necessary details to your store. A good example of a technical solution that can be used for this purpose is the AliDropship plugin: this tool conveniently imports all the pictures, descriptions, reviews, and ratings for a chosen item, plus, it can effortlessly import several products at once. Moreover, the plugin has the feature of applying a price markup formula: in order to get profit from every sale in your store, you need to set a higher price for every product on offer – and the plugin makes it possible to complete this task just in a couple of clicks. As the result, your store gets completely ready to welcome buyers and to accept their orders.
After launching your AliExpress dropshipping business, you start receiving orders from store visitors. The buyers add some of these products to their shopping carts and send you the payments. The payments go straight to your account, and you have full access and full control over the earned money: that's one of the biggest advantages of the dropshipping business model over affiliate programs and website monetizing techniques.
Now, you have money on your account, and you can spend it to actually buy the necessary product for your client and arrange its delivery. You go back on AliExpress, contact the seller whose store you used to import this exact product and place the order. In the order details, you write the name and the physical address of the client who has bought this item from you and remind the seller that you are doing dropshipping.
After this, you only need to pay this seller for the purchase. The seller's price is lower than the price you've set on the same product, which is why, after processing this payment, you get some 'extra' money: this sum is your profit from the transaction.
The AliExpress seller will do the rest of the job: it's the supplier's responsibility to put the ordered items together, assemble the package, and send it to your buyer's address.
So basically, everyone is happy with the deal:
Your buyer receives the item he/she ordered
Considering the buyers' benefits (and therefore, their desire to buy from dropshipping stores), many newcomers to the dropshipping business worry about two factors: long delivery time and the opportunity to buy the same item directly from AliExpress.
Still, with the right managerial efforts, you can completely forget about these fears. In many cases, the delivery time doesn't matter at all: commonly, there is no other way for a client to source an identical item in an offline store, which is why ordering from you is the only option for this buyer (this is why you should be really thoughtful about the product offer!). At the same time, if you provide top-class customer service and professionally answer any questions with regard to the product's features etc., you can successfully compete with AliExpress – there are lots of reasons why buyers prefer tiny niche stores to giant marketplaces.
Your supplier benefits from a secure deal
When a random buyer contacts an AliExpress supplier, this seller has to answer numerous questions with regard to the product quality and its special features. It might be quite time-consuming given that AliExpress sellers typically have thousands of items in their stores, and they have to communicate with dozens of clients daily.
Moreover, the seller can't be sure that the buyer is a trustworthy individual who won't leave a negative review and demand a refund for no obvious reason. In other words, negotiations with every new customer are somewhat risky for the AliExpress sellers, and chances are, some of these negotiations will have an unsatisfactory outcome.
This is why the sellers are so willing to deal with dropshipping store owners: suppliers view these entrepreneurs as their own loyal clients with a long history of beneficial partnership. Simply speaking, you provide them with completed order forms, and only ask to send a specific product to a certain address. Obviously, you make the sellers' lives much easier: they still get their deserved profit, but they need to make much less effort to earn the money.
You enjoy the profits received with almost no effort
Indeed, all you need to do is take a customer's order form and transfer it to the relevant supplier. You don't have to produce the items yourself, you don't need to care about any manufacturing issues, there is no need for you to keep stock, and it's not up to you to arrange the packages' delivery.
Still, you get a healthy profit for any completed transaction. The money fully belongs to you, and you have a full control over your expenses, the business management, and the store running.
As you can see, AliExpress dropshipping business model is highly beneficial for every participant. But, you'd be surprised to learn that you, as a dropshipping store owner, can make this venture even more rewarding and convenient for you!
A range of helpful tools is designed for AliExpress dropshipping business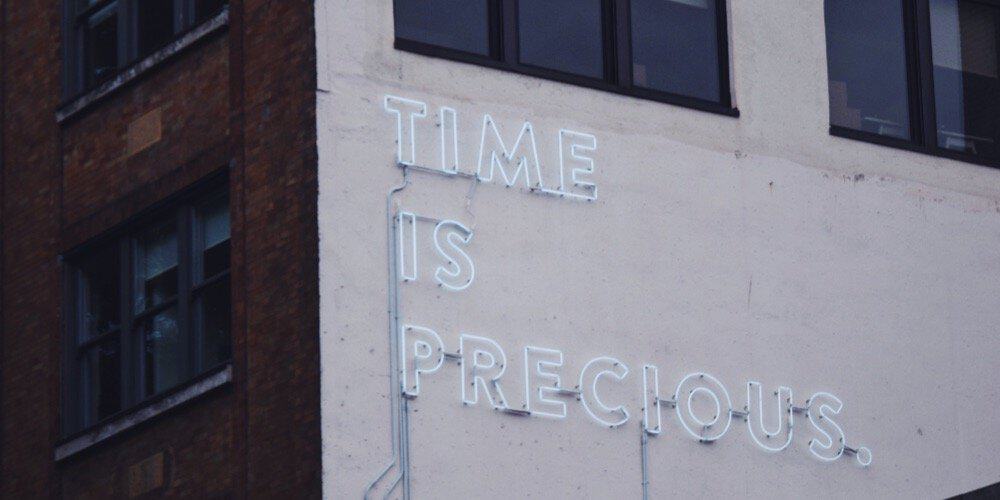 One of the main reasons to use AliExpress as the source platform for your dropshipping business is the existence of numerous supportive tools that are compatible with this website.
Thanks to these tools, you get the brilliant opportunity to run your AliExpress dropshipping business in a semi-automated way as these solutions process the majority of tasks that are normally present in the daily dropshipping routine.
Consider this: in order to start your own dropshipping store in the most efficient and technically great way, you need the following 3 components:
An ecommerce platform

that provides the basis for your store creation, maintenance, and functioning

A technical solution

that makes it possible for you to import products from AliExpress automatically and to edit their pages quickly and easily

And a supplementary tool

that helps you process the incoming orders and transfers the necessary order information to the relevant AliExpress seller
It wouldn't be really convenient for you to use 2 or 3 different plugins to cover all these points – first and foremost, the data exchange between several separate solutions can be quite a complicated process, plus, you may also experience some troubles with regards to these tools' compatibility.
This is why you're really lucky to have the opportunity to benefit from the only product on the IT market that meets all these requirements and performs all these functions at once.
This groundbreaking solution is called AliDropship plugin, and here's what makes it so awesome.
It's developed BY dropshippers and FOR dropshippers
The specialists responsible for the creation of this plugin have their own personal experience of running dropshipping stores. This is why they are perfectly aware of all the technical tasks and marketing challenges that every dropshipping store owner has to face. Having a deep understanding of the subject and collecting professional insights of like-minded entrepreneurs worldwide, our team constantly improves the plugin to make sure it provides the most favorable user experience possible.
The plugin puts no limits on your activity
While using the plugin for the benefit of your AliExpress dropshipping businesse, you are free to choose any way of the business management you fancy.
It doesn't matter what kind of products you add to your store, or what you write in your advertisement messages, or what design elements you put on the website – the plugin won't block you for 'inappropriate activity' or 'questionable products choice'.
It doesn't matter how many orders you process and how much money you make – your store operation won't be stopped because of 'low turnover', and the system won't require you to pay any kind of commission in case the intensity of your store activity exceeds some 'limit'.
That's what makes the plugin compare so favorably with other market solutions (even though none of the existing tools has the identically same set of features, there are plugins that can perform a limited range of remotely similar functions). Curiously enough, these solutions commonly require the entrepreneur to meet some kind of financial objective and to pay a commission fee for every completed transaction – as you can guess, it's not a good motivation for the business owner at all.
Luckily, the AliDropship plugin lets a store owner have full control over the business, and means absolute freedom in terms of store management. There is no one to monitor and criticize your activity, and there is no one to stop you from pursuing your dream.
The lucky owners of the AliDropship plugin save lots of money thanks to this tool: it's beneficial in several ways.
First of all, if you use the plugin, you don't necessarily have to buy extra managerial tools: generally speaking, the plugin automatically completes the majority of basic dropshipping procedures, which means you outsource all the daily tasks to a single tool that performs them all.
What's even more pleasant, the plugin doesn't require you to pay any recurring fees. You make a one-time payment to buy the plugin, and after this, expect no extra weekly/monthly/yearly etc. fees. Through a single payment, you get the lifelong right to use the plugin and manage your own AliExpress dropshipping business the way you like.
Finally, the plugin doesn't charge any commission on your dropshipping activity. You can import any amount of products, set any price markup, process any volume of orders, and reach any profit level – whatever you do, you get 100% of the money you managed to earn. It's yours.
Lifelong customer support is available
AliDropship team does much more than simply sell its product to entrepreneurs all over the globe.
It doesn't matter how long ago you ordered a service from the team: at any point of your dropshipping journey, you can easily contact the support team and get the answer to any of your store-related queries.
Basically, all these aspects make AliDropship the perfect technical solution to employ in your dropshipping store. If you don't have one yet, we can totally guide you through the process of developing and launching this awesome AliExpress dropshipping business!
How to start AliExpress dropshipping business?
"The secret of getting ahead is getting started."
Mark Twain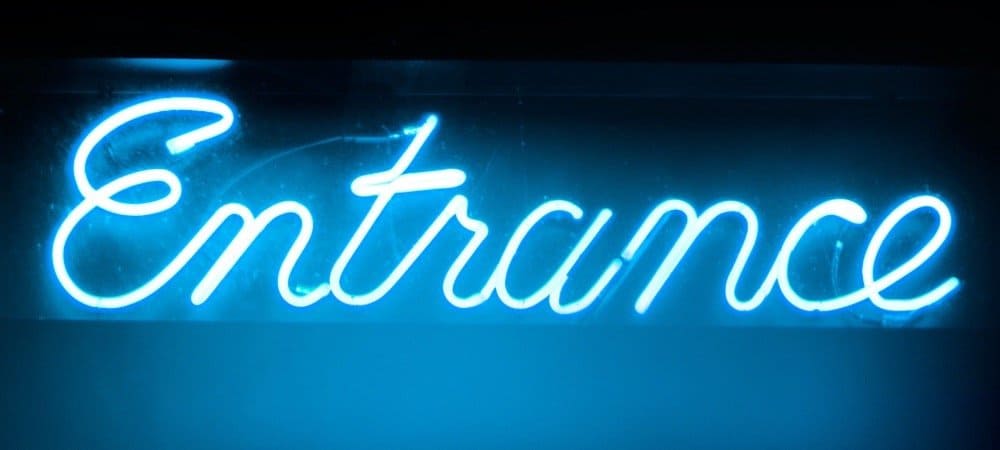 Step 1. Choose what to sell
Now it's time to talk about how to start a business with AliExpress. First, you should make a decision: what will you be selling?
Niches are specialized market segments, or a range of goods that consists of particular product types. Teen apparel, baby products, home improvement goods – all these are niches.
Some beginner entrepreneurs think it's best to import and sell as many items as possible no matter what kind of goods they are. However, practice shows that niche stores are much easier to launch and develop. Picking products that have something in common will let you achieve good financial results because:
You will create a store brand
A store's name can actually give potential customers a clear idea of what it sells or what activity it promotes. When your AliExpress dropshipping business belongs to a certain niche, it's much easier to come up with an easy-to-remember name. In contrast, it's extremely difficult to come up with a good name for a store that sells everything.
You will be able to optimize the store
Simply speaking, the same 2-3 words that describe your store specifics can (and need to) also be used as the main store keyword. If you have such a keyword, you can efficiently put our search engine optimization checklist into practice!
You will divide the items between categories
When you come to a store you will see certain product types on certain shelves. Retailers don't organize their goods randomly. Keeping products in categories makes it easier to find particular items or look for related goods. The same goes for your AliExpress dropshipping business. It is not only a smart step in terms of the shopping experience, it is also an essential part of search engine optimization because you can optimize each category page for corresponding search queries.
Your store visitors won't get confused
When customers visit an ecommerce website, they actually expect the store to stick to a certain niche and see products that have something in common. If you go to a sports apparel shop, you don't expect to find evening dresses there. But what if you do? In this case, most customers will feel lost and can even start questioning the store's credibility thinking the owner doesn't care what he sells.
You will identify your target audience and the best marketing strategy
If, for example, if you mix up spare motorcycle parts with underwear and cat toys in your store, there is literally no way to identify your target audience segment, find an appropriate advertising channel, and create an appealing message. These products are too different: they have nothing in common, which is why you simply won't find a community that would respond positively to such a confusing product mix.
Long story short, a clearly identified dropshipping niche is essential for the financial success of your AliExpress dropshipping business. A general dropshipping store that sells everything at once won't be profitable; for a dropshipping store owner, it's much wiser to concentrate on some specific set of products.
By the way, did you know that the success story of Amazon started with a really narrow niche?
That's right: before attempting to sell literally everything, Amazon founders were specifically concentrating on books. Only the successful growth of this quite narrow project allowed them to generate enough knowledge and finances to broaden their product offer – and this is exactly the strategy you need to use, too!
So, what do you need to do in order to find 'your' niche?
Think of your personal interests and hobbies
The best way to find a niche for a profitable AliExpress dropshipping business is to choose something you know really well.
This is exactly what we have learned from our personal experience, and it's additionally proven by the example of Mousslim, one of our clients who has dedicated his dropshipping store to a niche he's enthusiastic about.
As Mousslim explains, launching a store about something you like or know well lets you be convincing and engaging in your marketing messages: when buyers see your social networks content or read the products' descriptions, they can instantly say if you really know what you're selling, and it surely affects their purchasing decisions. Plus, it means you won't give up easily in case an obstacle arises: since you're a fan of your own niche, you're highly motivated to keep going. Finally, it's simply pleasant and rewarding to be running a business dedicated to your true passion!
This is why the first step towards finding your precious dropshipping niche is writing down all your hobbies, interests, and passions – most likely, you will turn one of them into a super-profitable niche for your store.
Create a keyword out of every idea you've written down
As soon as you have the list of your favorite things ready, it's time to think about how you can turn them into well-defined niche ideas.
To do this, use this algorithm of identifying the main store keyword: with its help, you can transform a vague idea or preference into a 2-3 words phrase that precisely describes a well-detailed niche.
With the ready list of keywords, you can proceed with choosing the right niche for your dropshipping store.
Check every niche with the help of our niche research tool
Free AliDropship niche research tool is a revolutionary instrument that lets you automatically evaluate the potential of any niche you like.
All you need to do is answer 11 simple questions related to this exact niche. Every question contains an instruction that explains how exactly you can calculate the required parameter, so it won't be difficult for you to answer any of the questions. But, if you want to learn more about the methodology behind this tool, feel free to read the article that shows how to choose the best dropshipping niche in terms of its product offer and marketing potential, and another article that illustrates how to choose a dropshipping niche with the highest potential in terms of SEO.
After you answer all the 11 questions, the AliDropship niche research tool shows the final result: it rates the niche on a scale from 1 to 5 (5 is the best possible result) and gives some general recommendations on managing and promoting a store if you choose to build it around this particular niche.
So, you simply need to evaluate all the niches you've included in your list and pick the one that gets the highest rating. As the result of this testing, you will eventually find a niche that is both interesting for you and appealing from the financial point of view.
Plus, there's a bonus: the tool contains coupon codes that give you a 10-15% discount on AliDropship tools! Are you wondering why you might need them? See the answer below!
Step 2. Pick the best technical solutions for your AliExpress dropshipping business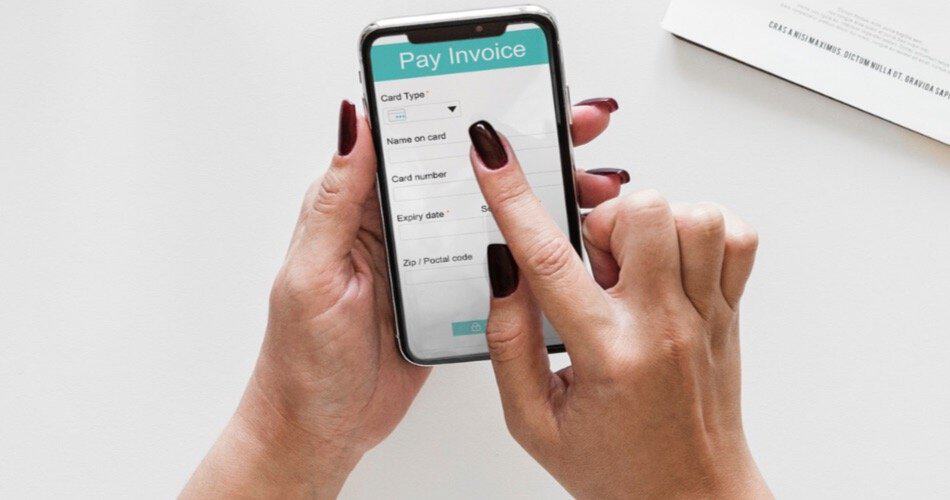 In order to get a smoothly running dropshipping store that effortlessly performs all the necessary business functions, you need the following:
A convenient content management system (CMS)
A set of additional plugins that automatically perform the majority of daily business tasks
Let's look at them in more detail.
WordPress CMS

CMS is a solution that lets you create and manage content for your website. It doesn't matter what your website type is: it might be a blog, or a general online store, or a dropshipping website, or anything else. Whatever you do online, you need to be able to create the website content easily and manage it with no extra effort.
During the creation of a dropshipping store, the choice of the right CMS has paramount importance: if the CMS has a limited functionality and is difficult to understand, it might negatively affect your business operation.
This is why our team members always use WordPress as the most convenient CMS – as you can see from our own dropshipping experience, we prefer this platform for several crucial reasons:
It has a brilliant reputation: WordPress enjoys recognition on a worldwide basis as a universal multipurpose CMS, and it is one of the most popular platforms for online stores
It meets the safety standards necessary for the industry and makes it possible for you to make your dropshipping store secure
WordPress is free – you don't have to pay anything to integrate WordPress into your website
Due to its user-friendly interface, it is easy to install, convenient for daily use, and flexible in terms of your store customization
WordPress has a wide range of features and functions: it provides lots of opportunities in terms of SEO, supports multimedia files, and allows installation of additional plugins and applications
It gives you 100% control over your store: if you own a self-hosted WordPress website, you fully own all the content placed there, and it's up to you to decide what you will do to it.
But, even though WordPress is an awesome CMS, it lacks some functions that are specifically required to run an online store. The thing is, WordPress was initially created as a platform for blogging: this is why the system does not, for example, have an integrated gateway for accepting payments, or a solution that would track and process orders.
This is exactly the reason why your WordPress-based dropshipping store needs to be complemented with the AliDropship tools we have mentioned above!
AliDropship Plugin
As we have already said, AliDriropship solutions are created and constantly improved by the people who have a considerable experience of running dropshipping stores on their own. This way, they know exactly what they need to run an AliExpress dropshipping business efficiently, and they collect the feedback from like-minded entrepreneurs all over the globe to understand what people want from the perfect dropshipping solutions.
You, as an owner of an AliExpress dropshipping business, will heavily benefit from installing AliDropship plugin because:
So, it all gets clear now! In order to proceed with your dropshipping store creation, you need to install WordPress on your website and add the AliDropship plugin to it.
Alternatively, if you don't want to deal with the technical part, you can simply order a ready-to-go dropshipping store with our plugin already installed: it will save you tons of time, and you will have nothing technical to do apart from enjoying numerous benefits of our solutions.
By the way, if you're still reading the guide at this point, you can order this ready-made website with a 20% discount – simply write the longread20 code during checkout.
Step 3. Find the best dropshipping suppliers and the best products to sell
Okay, so, at this point, you have a website that you can further optimise and customise with regards to your needs and preferences.
But, before you start turning different settings on and off, you need to take a vital action: choose the products you're going to sell in your store.
At first sight, it might seem to be a confusing task: AliExpress has over 100 million products, and you only need to choose 50-70 items from all of them! (Obviously, over the course of time you will update your product offer and add more items, but at the beginning, it's wiser to start with a limited product range).
Your product choice decisions should be based on this idea: the best finds for your dropshipping store are the items that bring you the highest profits.
It means they should meet the following criteria:
Demanded by customers
Unusual and difficult to find in offline stores
Moderately priced (ideally, with free worldwide delivery)
Visually appealing and containing a detailed description for the buyers' convenience
Well-reviewed by previous buyers
This detailed manual explains how exactly you need to evaluate this or that item, and what products you should avoid. Read it carefully and put our recommendations into practice: this way, you will find really awesome products from trusted sellers!
The plugin will take care of the rest, from transferring these products' descriptions on your website to automatically updating their stock status. Isn't it super easy?
Step 4. Create and customize your online store
Now that you have imported a number of products, the store is almost ready.
Still, there are lots of details that you can set up and improve in order to reach the highest business efficiency!
AliDropship-based solutions give you lots of ways to deeply customize your store and create a memorable, unique, and user-friendly shopping destination.
We are more than happy to help you out and to guide you through all the settings – our step-by-step video tutorial explains how to:
You will see all these steps on-screen, so simply follow the explanations and repeat the demonstrated actions.
Alternatively, you can order a ready-to-go dropshipping store developed by our team: if you take a look at the ordering process, you'll understand it's the easiest way to get a professionally built AliExpress dropshipping business with no effort at all.
After this, your AliExpress dropshipping business can welcome its first buyers!
Step 5. Prepare for future promotions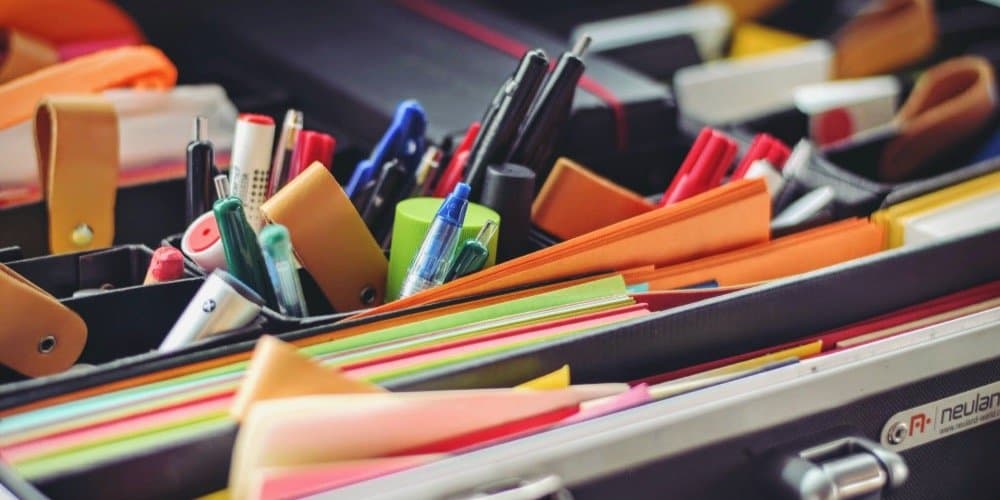 It's not really reasonable to assume that everyone will just start buying from you as soon as you launch the store.
Even though your store is (hopefully) great in terms of SEO, this type of optimization mostly has a long-term effect, so you will see the first result after a few weeks or even months.
So, if you want to start selling right after putting your store into production mode, you need to pay careful attention to store marketing and promotion.
But here's one thing for you to consider: all the efforts and expenses won't have the desired effect if there's something wrong with your store from a technical or content-related point of view.
This is why you need to check carefully:
Are there any technical issues (such as low loading speed or inactive buttons) affecting your website performance?
Did you make clear the store's area of activity and competitive advantage?
Is it convenient and pleasant for a visitor to navigate and use your store?
Is the store design responsive and professional enough?
Can the visitors find the business contacts, terms and conditions easily?
Did you put enough social proof elements on your pages?
Is there an SSL certificate on your website?
Are the products and their descriptions appealing enough for your buyers?
Can your customers afford the products and payment terms you're offering?
If any of these aspects seem complicated to you, don't worry: our detailed troubleshooting guide explains what exactly might be the problem in this or that case, and gives useful tips on fixing each of these possible issues.
This guide will be highly useful throughout your whole business journey: it will improve the conversion rate in your store (the percentage of your store visitors who actually made a purchase).
After running the store for a while, you will have enough data to start analyzing its business performance, and, thanks to this guide, you can always use a trick or two to achieve better results of your store activity. Read the guide carefully, make the necessary edits in your store, and benefit from the profit increase!
Now it's time to talk about how to promote AliExpress products.
How to promote your AliExpress dropshipping business?
"Don't tell me how good you make it; tell me how good it makes me when I use it."
Leo Burnett
1. Identify your target audience
Before you start choosing marketing channels, creating promo messages, or spending money on paid ads, take a moment to think about your buyers.
It's vital to understand who exactly will visit your store and what people are most likely to buy your products because this knowledge heavily influences:
Your choice of social networks, forums, and all the different Internet places where you will post your promo messages;
The tone of your advertisements and the arguments you will use to motivate these people on making a purchase;
Your pricing markup and all the pricing policy decisions related to making discounts, cutting or increasing prices, and introducing special offers;
The changes that you make in your product range when you decide to import new hype items or to get rid of outdated offers
In other words, knowing who your potential buyers are helps you understand how to sell your goods to them, how to communicate with them and how to manage your AliExpress dropshipping business in the long-term period.
This is why you might find it useful to read our article on the most important things to learn about your target audience: here, we explain what exactly you need to know before launching full-scale advertising campaigns.
2. Use the power of social media marketing for AliExpress dropshipping business promotion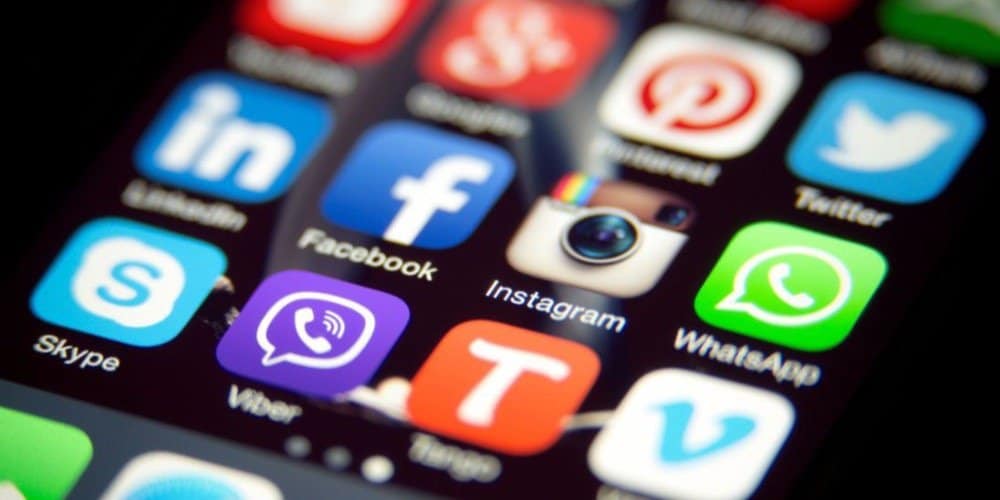 No matter what niche you have chosen for your dropshipping store, you can successfully promote it in a range of social networks.
We strongly recommend trying various opportunities for social media marketing because it has the following beneficial features:
When it comes to promoting anything on Facebook and Instagram, people mostly assume that they will have to pay quite a lot for these ads. But, it is not always the case – you can always start with free promotional methods (we will talk about them later), and it will let you easily understand which network suits your business goals better.
Every possible parameter that describes the usage and performance of social networks is growing steadily. For example, in the third quarter of 2020, Facebook had over 2.7 billion active monthly users – almost a 12% year-on-year increase.
Instagram can also boast some impressive numbers: this social network has doubled its user base to 1 billion monthly active accounts in 4 years. This number grew thanks to the introduction of numerous features that significantly improve user experience: stories, picture galleries, video length increase, hashtags tracking, etc.
Quite logically, such data heavily influences the entrepreneurs worldwide: for example, 96% of US fashion brands have an Instagram presence.
Looking at these numbers, you might get curious: what are the reasons for businesses to present and promote themselves so actively through social networks? And which reason has a paramount importance for dropshipping store owners?
Community spirit is the most accurate answer.
The thing is, the most carefully planned dropshipping stores are built around some well-defined niches, with the products demanded and explored by a highly specific customer audience. The buyers typically are well-aware of tiny peculiarities of the products (this is especially relevant for the niches with a high emotional engagement, such as 'fan' niches, children's products, pet products, etc.), and they form communities of like-minded people.
This is why it is relatively easy to target and reach your potential buyers on social networks! All you need to do is find several thematic communities that are somehow related to the niche of your AliExpress dropshipping business, and aim your promotions at these groups of people.
Now, let's discuss the possible ways to carry out these promotions.
As we have already mentioned, it is quite possible to run efficient promotions on social networks with no costs at all.
For example, take a look at these Pinterest promotion guidelines: setting up an account, connecting it to your website, and filling it with suitable pictures will cost you nothing! At the same time, with the help of this basic free account, you get the opportunity to interact with a large and open-minded community of users. What's also cool, it makes it easier for you to specifically target females, so, if they constitute the major part of your target audience, it's quite a winning solution.
Pinterest is not the only social network that allows free promotions with high efficiency. If you prefer using Instagram for reaching your business goals, you can also try any of the free ways to efficiently interact with your potential buyers through this platform. Even the basic actions like writing an informative bio, adding hashtags, or trying videos, stories, and galleries can make a difference. So, if you can't or don't want to engage in paid promotions for some reason, these tips will help you out.
Facebook, quite surprisingly, makes it possible to promote your store for free, too. Even though entrepreneurs sometimes think they must engage in paid Facebook ads, it is not strictly necessary to do this at the beginning of a new business journey. Basic free Facebook promotion strategies, such as sharing your page posts with thematic groups and pages, help your business get some exposure, and let you learn more about the special distinctive features of your target audience. When you are more knowledgeable about the traits, interests, and behavior of your potential buyers, it gets easier to plan and implement a paid promotion that reaches its goal with the lowest expenses and the highest amount of orders generated.
Last year, we conducted a tiny research among our readers and followers. We asked them to specify the promotion methods they are using for the benefit of their stores, and to tell which of these methods show the best results. If you take a look at this poll results, you'll notice that paid Facebook promotions are voted to be both the most popular and the most efficient.
Facebook
This is why we have written several comprehensive articles that explain how to carry out these promotions in the most smooth and profitable way. For example, this article is dedicated to the most common technical troubles you might have while setting up these ads – and to the ways of solving these issues.
Also, it will be highly useful for you to learn how to build Facebook target audiences for your paid ads – this article contains dozens of informative screenshots that guide you through the whole process of analyzing your potential buyers and creating the perfect audience segment.
We hope our Facebook remarketing case study will also inspire you – here, we explain how a moderate spending of $18 resulted in 10 sales with a total cost of $467. Again, it is a step-by-step explanation, so it won't be difficult for you to implement the same strategy in your own promotions.
In order to make these promotions more convenient and money-making, we recommend using a special Facebook Business add-on: we will cover the importance of using additional promo solutions later in this article, but this one is too good to put it aside. Our team uses it on a regular basis, and enjoys its performance immensely.
Instagram
As you can guess, Facebook is not the only social network that allows highly efficient paid promotions. Our experience of using Instagram proves that it opens up a bunch of opportunities, too. In our job, we use 2 types of paid Instagram promotions: shoutouts and paid ads, and each of these options works finely.
This case study tells about our self-owned store progress: in 3 months of running Instagram paid ads, we managed to get 247 sales and achieve about $2,000 in net profit. The best part? The article covers the whole process of setting up paid ads, from creating a business account to measuring the efficiency of the ads.
This step-by-step guide explains the meaning of shoutouts (the act of placing your store ad in someone else's well-known account for money) and goes through all the elements of a perfectly planned shoutout – from picking the promoted product to finding the appropriate account and creating a catchy ad.
Of course, it is never a good idea to just stick to 1-2 advertising methods and never experiment with anything else. The more strategies you try, the sooner you find out the unique marketing mix that works best for your unique AliExpress dropshipping business – and this is why we strongly recommend taking a look at supplementary advertising solutions.
Promo plugins and add-ons for SMM promotions
If you want to carry out your social media promotion with the maximum efficiency, you need to consider some extra tools that can help you with this challenging task.
Social Rabbit plugin. To arrange a semi-automated promotion of your dropshipping store, you can efficiently use a carefully crafted tool called the Social Rabbit plugin: it was specifically designed to help you manage several social media accounts at once. The plugin makes it possible to automatically create and distribute content on 4 major social media platforms: Facebook, Instagram, Pinterest, and Twitter. The plugin goes with a free 7-day trial period which makes it exceptionally appealing to dropshipping newcomers who are making their first SMM steps!
Speaking of promotional plugins, it's also necessary to mention the ones that not only cover social media marketing, but simplify general advertising activities as well. It is mostly relevant for WooCommerce-based stores: due to their peculiar technical features, there are lots of special aspects about promoting them that we have covered in this dedicated article. Simply speaking, WooCommerce-based stores typically have a limited set of in-built features: their owners have the freedom to install any additional plugins and add-ons that perform the desired functions, so we guide the blog readers through the best-designed and most comprehensive ones.
Of course, promo plugins can be really helpful not only for the WooCommerce store owners, but also for the dropshippers who run their ventures on a basic WordPress platform.
Facebook Business add-on. Our team has specifically developed a number of additional promo plugins that simplify the major processes of your marketing campaigns. We have already mentioned the Facebook Business add-on that automatically creates a catalog of products you're going to promote in your Facebook ads, but other exciting plugins also deserve your fullest attention.
Countdown Timer plugin. For example, there is a group of plugins aimed at generating impulse purchases. The Countdown Timer plugin demonstrates that the special price for this or that product will be valid only until a specific date, and counts down minutes and hours in order to illustrate it's a highly limited offer.
Recent Sales pop-up. In turn, Recent Sales pop-up shows the latest activity of the website visitors and demonstrates the title of the product that was bought most recently, along with the name and the country of origin of the buyer. Surely, these catchy notifications motivate store visitors to act quicker, and to complete the purchase with no second thought.
Recent Sales pop-up also serves a highly important additional function: it lets the store visitors know that other people trust this marketplace and safely pay for the products they purchased. This is why this plugin also logically belongs to our second group of promo plugins: the one that inspires trust and proves that the existing customers value the store highly.
Customers Gallery. For this purpose, you can also use the Customers Gallery add-on: with its help, you can create a gallery of the photos shared by your happy previous buyers. When your store visitors click on any of these pictures, they automatically move to the store page that sells the item featured in this exact photo. It gives your visitors the chance to observe the product in real life, and makes it clear that other people are really happy with the purchase.
Single Product Landing Page. Also, you can highly benefit from the Single Product Landing Page add-on: with its help, you can turn any separate product page into a fully functional landing page that has all the contact and payment details integrated and shown in a clear way. While visiting such a professionally looking page, your potential customer gets all the necessary information he or she needs to place an order. It'll clear away all the doubts over the store's trustworthiness.
Abandoned Cart. Finally, the Abandoned Cart add-on lets you get in touch with the store visitors that almost completed their orders, but left the site before processing the payment. By reaching these people with the help of the plugin, you have the opportunity to answer their product queries, to offer them a discount if necessary, and to ultimately persuade them to come back and complete the order.
All these plugins are carefully tested by our team, and, what's even more important, by the dropshipping community – we commonly receive highly positive feedback on these solutions, and it would be fair to share these reviews with you.
What can you achieve through social media marketing and plugin-aided promotions?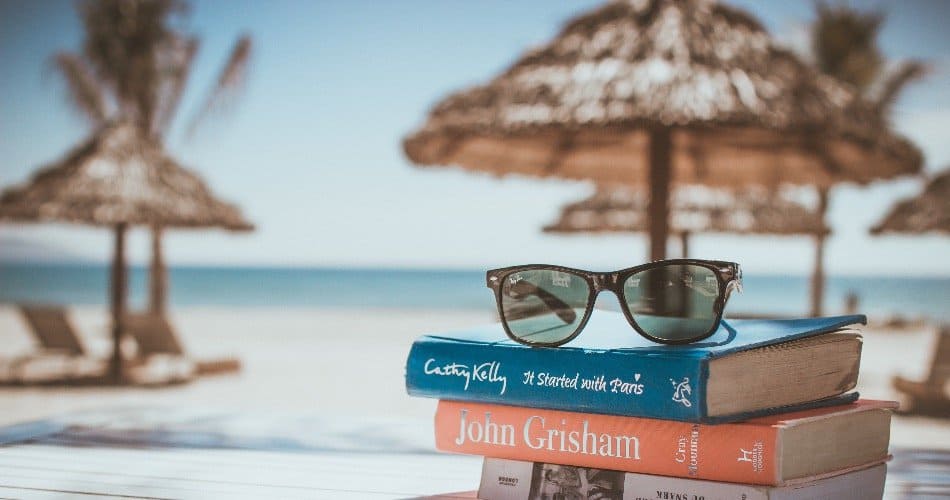 Lots of AliDropship forum contributors and the authors of success stories posted in our blog attribute the brilliant performance of their stores to the extended use of social media and other means of promotion.
For example, Facebook ads turned out to be extremely beneficial for Kingpin, the owner of a WooCommerce-based dropshipping store: in his success story, he explains that he started with a humble daily budget of $5. In just 30 days, he achieved $28,000 in sales, and as for now, he gets 80-85% of traffic from Facebook.
Instagram shoutouts, in turn, boosted Mousslim's AliExpress dropshipping business: according to his feedback, thanks to this promotional method, he got his first sale ever one day after he put his store into service. Now, he receives a healthy amount of orders every day, and enjoys a steady growth of his Instagram community as his account gains about 900-1000 followers per week. The same strategy worked like a charm for Yan: he reveals that his first Instagram shoutout ever brought him $80 in sales, and now, having upgraded his strategy with this instrument, he gets $100 per day from the majority of his shoutouts.
Speaking about the dropshippers' experience with social media marketing, it is essential to mention the positive reviews on the Social Rabbit plugin. Otto, for example, has a long history of using the plugin: he has been using this tool since the very start of his business, and he is very happy with its possibilities in terms of automatic business promotion. Asif praises the plugin's functionality as well. He explains that thanks to Social Rabbit Pinterest serve as a free source for his sales.
And of course, it's important to note that if you combine several of these strategies, the results of the promotion will exceed your expectations.
3. Why you should promote AliExpress dropshipping business through Google Shopping
So, we have just mentioned that Google Shopping is an attractive marketing tool that can help your AliExpress dropshipping business rise to prominence. Let's figure out what these ads are and why they are so beneficial for your business!
Basically, Google Shopping is a smart service provided and supported by Google itself: with its help, every Internet user can view and compare products related to a specific search query.
In other words, when a person types a name of an item or a product category in Google search bar, the search results page shows a range of suitable products from different online stores. Google displays these items in a unified format: product picture, name, price, short description, and the store's name, so the viewer can easily compare the offers of various sellers.
Even though it is not currently available throughout the whole world, Google Shopping works perfectly across the majority of European countries, so, if you're specifically targeting this audience, you can benefit from this tool greatly.
As the experience of our team shows, Google Shopping ads have a number of significant advantages: they typically have a high conversion rate, allow easy targeting, provide full control over your products information, feature mild competition and low cost, and make it possible to test the efficiency of the ads without any financial losses.
Our in-house experts have also figured out that Google Shopping has an incredible potential in terms of sales stimulation: during the first quarter of 2018, almost a half of all the sales generated in our self-owned stores by the efforts of our ecommerce department was driven by Google Shopping ads. And, just in 2 months of 2017, Google Shopping ads have generated 425 sales in one store only!
As you can see, this is a really powerful tool that you can safely use for the benefit of your business. In order to learn more about setting up and adjusting this type of ads, please refer to this article.
4. Why it is crucial to promote your AliExpress dropshipping business by the means of SEO
Search engine optimization is a vital element of running any type of online business. Naturally, dropshipping store owners also benefit from it heavily, and here is why:
Lots of the marketing techniques we're describing in this article don't cost you anything. It makes the life of a dropshipping store owner much easier, and it is especially important for newcomers who can't afford any significant expenses. The major tools that are necessary for SEO (Google Trends, Google Keyword Planner, MOZ Explorer, and SEMrush) are free – in order to get access to their broader functionality, it's enough to simply register within these systems.
It makes your business visible
Surely, this is the main reason for entrepreneurs to engage in these activities and make SEO-friendly stores. The whole concept of search engine optimization means that you adapt to search engines' requirements while you're developing and running your online business. Playing by the rules of Google means researching the most popular search queries in order to find the most promising keywords related to your business. By integrating these keywords in texts across your website, you increase Internet users' chances to stumble upon your store, and this, in turn, positively influences the number of orders and the volume of profit you get.
It is featured in every stage of dropshipping store development
The earlier you take SEO into account, the more likely you are to build a commercially successful venture with a widely recognised brand. Ideally, you create the basis for your further SEO efforts at the moment of choosing the thematic direction of your business: the way you phrase your general niche is basically the main keyword you'll be using for SEO. From this article, you will learn what SEO efforts you need on every stage of your store development – interestingly enough, SEO also influences the most fundamental business decisions like choosing a domain name.
It works in the long-term period
Most certainly, if you pay enough attention to SEO at every point of building your dropshipping store, you benefit in a long-term period. Some entrepreneurs quit their SEO efforts quickly because they see no immediate changes – still, SEO mostly has a cumulative effect: the more you work on it, the greater result you get in several months.
It can be proven, for example, by the experience of our client Martin: describing his dropshipping journey, he explains that he views SEO as a way of a financial investment as it mostly has a long-term effect.
Another AliDropship client, Otto, understands the importance of SEO too. He mentions that favorable Google rankings help him a lot in his business: Otto shares our opinion on the importance of making SEO-friendly product pages that contain proper images and descriptions.
Surely, you shouldn't aim your SEO efforts at product pages only: in this article, you will find a comprehensive SEO checklist that helps you understand whether you have optimised your store well enough, and take the necessary action to boost your profits even more.
5. How to use the advantages of content marketing for the benefit of your AliExpress dropshipping business?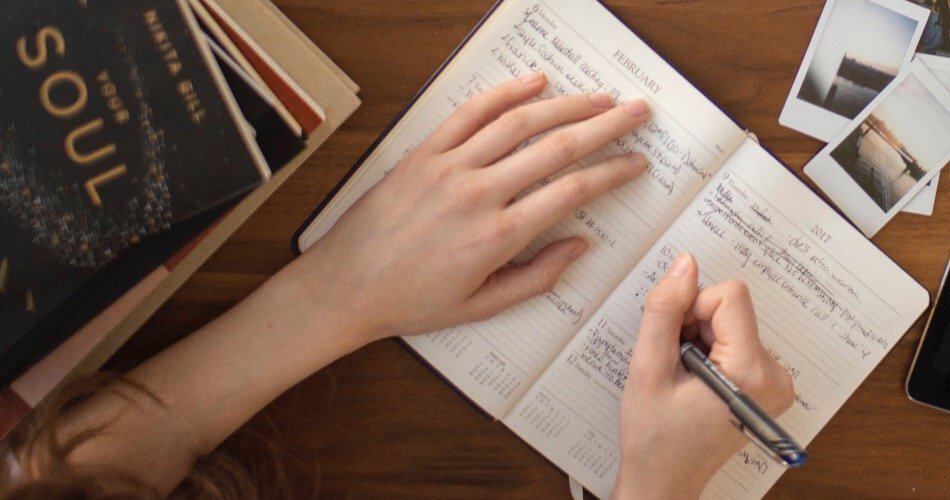 Your content marketing strategy mostly describes what you are doing with your blog. You might think that a blog section is not really important for online stores in general and dropshipping stores in particular (people come here to buy stuff and not to read, right?), but actually, it serves lots of purposes, such as:
In our list of best free traffic sources, you can find numerous mentions of blogging. It's quite understandable: indeed, blog posts cost you nothing if you write them yourself (and there is nothing impossible about it).
Besides, through writing a blog post, you can attract website visitors that are already interested in the products (the people who were looking for something on Google and stumbled upon your highly useful article), establish yourself as a decent seller who knows everything about the products on offer (through covering the most important industry details in your posts and answering the comments professionally), and maybe, even gain an audience of loyal readers who love your writing style and share your beautiful writings with others.
As you have already guessed it from the previous chapter, freshly written articles dedicated to relevant topics are a blessing in terms of SEO. By relying on the keywords and phrases commonly searched by Internet users, you create articles that are easy to find. The readers, interested with the topic you're covering or wondering about some specific aspects, will leave their comments – which, in a certain way, will also create some additional content on your website, and improve your rankings even more.
Valuable content creation
Never underestimate the power of content: as we have already mentioned it, you can further use blog articles for tons of purposes, and you can benefit from them to an unbelievable extent. For example, our own experience shows that a simple blog article can inspire 4,500+ people to visit the website. In that case, we added a highly engaging article to our blog, and spent only $7 to spread the word about it on Facebook. The result of this promotion has totally exceeded our boldest expectations – you can read more about this experiment and its outcomes in this case study.
Actually, a well-run blog gives you a brilliant opportunity to get a healthy income even if you haven't gotten your own dropshipping store yet. With a solid history of blogging, it is possible to turn your loyal readers into your happy buyers – read more about it here.
How to choose what to write about
If you don't know how to pick a subject, feel free to use the following tips:
1. Research the keywords
Write down your main store keyword and all the related keywords, and check all of them one by one – for this purpose, you can use Google Keyword planner and SemRush. These services will show the word combinations that contain your keywords or the related concepts. Choose the ones that have the highest rankings, and use them as the basis for the new articles.
2. Search the web
In the Google search bar, type your store keyword, and see what results you get. Also, check as many related words and phrases as possible: your products, product categories, situations of the product use, etc. With every new word checked, look at the search results carefully, and pay special attention to the relevant forum threads and articles in popular blogs/magazines.
When you analyze the forums (Quora, Reddit, etc.), you understand what is important and interesting for people – this way, you adapt to the most common queries and cover them in your articles. When you read the articles featured in popular blogs or magazines, you make yourself familiar with professional insights into the topic, learn the most appropriate language, and find out some tiny details you've never thought about before.
It is also a good idea to repeat the same search on YouTube: filter the videos by relevance and by the number of views, and you will see what viewers need. Traditionally, YouTube bloggers cover the hottest topics, and do it in a bright, visually appealing manner, so you can learn a trick or two from them, too.
3. Look at what others do
Here, you need to find online stores that are selling identical or similar products, and take a look at their blogs. Obviously, each store is unique, so there's no use in blind copying someone else's articles (plus, it's probably illegal and definitely unethical). Instead, you need to focus on the topics these blogs are covering, and think of the ways to use the same ideas for your own articles.
It might also be helpful to check out the social media accounts of your competitors: chances are, they have some curious posts on Facebook and Instagram that are different from the content of their blogs, and you can also borrow some interesting ideas to elaborate on in your blog.
4. Write about your products
Apart from reviewing external ideas, use your internal in-store resources as well. Write about every new item you have added to your product offer, explain how it is different from similar products you already have, tell how to use it correctly and, if possible, include a video showing this product's features. This video strategy can work if you order a product for yourself as a trial to check the supplier's performance and to test this specific item. In the dropshipping business, it's not necessary at all to physically own any of the products you're selling, but, if you ordered some of them out of curiosity, make as much content with the use of these items as you possibly can.
5. Share reviews
Social proof is the key to telling your store visitors they won't regret making a purchase from you. When your potential buyers see that other people have a positive experience from buying your items, it becomes much easier for them to trust your business, and they get more likely to place an order.
Normally, one would use a solution like Customers Gallery plugin for this purpose: buyers send their pictures featuring the products they have received from you, and the plugin creates a gallery of these happy photos. When you click on any photo, it automatically redirects you to your page where you can buy this exact product. It's highly useful as it's very illustrating and trust-inspiring.
Still, you can go further, and ask your buyer to write a short review upon receiving the product. This way, you will fill your blog with unique and authentic content highly valued by your readers.
How to make sure your article is ready for publication
In general, while writing and publishing blog articles, you need to pay attention to the following:
You should be aiming for a not-too-long heading that includes the main keyword and looks appealing enough to click on it. Indeed, the heading defines whether a random blog visitor will get interested to read the whole article.
Normally, a blog in a WordPress-based store requires every article to be at least 300 words long. If you can write more, it's great – the longer the article, the better it is for Google rankings.
It's hard to imagine a blog article that contains no pictures at all (by the way, don't upload unnecessarily large pictures as they will slow down the website's loading speed). You need pictures in articles for three major reasons. First, they illustrate your point and help you convey your message. Second, they divide an overly long text into smaller pieces that are more convenient to read. Third, they improve SEO, so let's look at this part in more detail.
Basically, we have a whole article dedicated to the importance of SEO and the ways to use it for the benefit of your store. But, if we're specifically talking about blog articles, it is particularly important to take these universal steps of making an SEO-friendly article page, so take your time figuring out the keywords, writing meta descriptions, and creating subheadings.
Last but not least, here comes literacy. Use any convenient spell checker to make sure you're not making any disastrous mistakes: they can hurt your reputation, and they can turn out to be the reason why people don't view your store as a serious trustworthy business.
6. How to include email marketing in your AliExpress dropshipping business promotion strategy?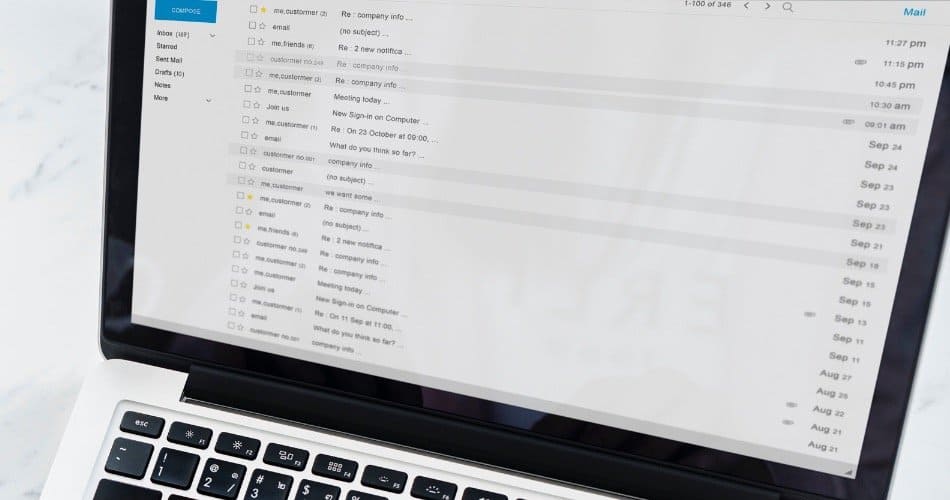 One can efficiently use email marketing for the benefit of their AliExpress dropshipping business. If you want to get in touch with the people who haven't ordered anything from you yet, or to remind your previous buyers about your store, emails can work out finely.
You can think of lots of reasons to send these emails, for example:
Notify the recipients about new product arrivals
Announce sales and special offers
Share the newest blog posts
Show exclusive discount coupons
Recommend products selections (a range of products related to the same category that people can buy from your store on favorable terms)
Congratulate the readers with the upcoming holidays
It might be a good idea to combine several of these ideas in a single email: for example, you can wish your readers a merry Christmas and provide a pre-holiday discount coupon. Or, showcase a thematic selection of items, and announce a sale on this product category.
How to collect the emails of your potential customers?
The main challenge you face here is the following: how to collect the emails of your potential customers? In our own dropshipping experience, the following methods show the best results:
We use external WordPress plugins that help us create bright and catchy notifications – they show up shortly after a user visits our website. One can customise these notifications in order to show various messages: for example, we commonly offer a 10% discount coupon in exchange for a subscription.
In our promotions, we advertise some unique content in order to lure people into visiting the landing page. To get the opportunity to read/view this content, the visitors need to leave their email addresses.
Sign-up forms are typically located at the bottom of the website pages, or at some noticeable spot in the blog section. They motivate store visitors to subscribe to your emails because they want to receive notifications about special offers or blog updates.
Yes, the people who have already bought something from us are an important target audience segment, too! They already know our store and our brand, and they already have a positive experience of buying from us. This is why they respond positively to the notifications about the new product offers, discounts, items selections, etc.
As you can guess, the interests and queries of the existing customers are quite different from the ones of new store visitors. This is why, in order to reach the highest click rate and open rate possible, we try specific approaches for every particular group of email readers – it helps us achieve the highest open rate and click rate possible. We single out the following segments:
These people already know your store and they show interest in your products – since they have already ordered something from you, they find your store worthy of their attention. In our experience, the emails sent to this audience segment show the best results in terms of open rate and click rate. It is a good idea to tell this audience about your new product arrivals and give them a discount: it will encourage them to make another purchase.
The visitors who have browsed your website pages and then left without making a purchase are the people who are still not sure if they really want to order something from you. In order to make them more comfortable and to help them make this decision, you can send them an exclusive discount coupon code, or show the selection of bestsellers (it will serve as social proof).
By leads, we mean the people who have visited your website and subscribed to your blog or a newsletter. Your goal is to encourage these people to visit your store again and, ideally, make a purchase, so any type of an email will be a good choice.
Surely, the manual process of sending mass emails to several different groups of people is time-consuming and sometimes complicated. This is why we normally create follow-ups – automated email sequences. To store them and to arrange the mass mailing, we use MailChimp – an email marketing platform that will be sending emails and generating incoming orders for weeks, months, and years to come. Your assistance during these mailings won't even be necessary!
Email marketing tips
Here are some additional email marketing tips we want to share:
Plan forward whenever possible: you can definitely find out the dates of some large-scale events like Black Friday or Easter in advance, so you can plan the emails and prepare their content whenever it's convenient for you. Mark these and similar events in your emails calendar, so you won't forget about any important dates, and you won't be in a rush before the big day.
If your emails look totally like one another, it's boring. Diversify your letters as much as possible in order to keep the attention of your audience. We, for example, take turns with the emails content: we mix entertaining letters with blog update notification emails, product offer update emails, and letters that combine several information elements.
Before you approve the email or the follow up sequence to be automatically sent to your subscribers, make sure you didn't make a grammar mistake, or picked a non-identified font, or forgot to include the link that leads the reader to your store, or something. Send a test email to yourself and read it from different devices to make sure everything looks and works as planned. Don't send any emails and don't set up a follow up sequence if you haven't checked the letters appearance and content.
Even though the emails will be sent automatically, without your direct involvement, you need to keep an eye on them and check if everything is going well. It is totally fine to pause your automated follow up emails, optimize them, and start sending again if you see that the performance indices are too low.
Annoying emails that come too often do more harm than good. Limit yourself to 2-3 emails per week, and your readers won' unsubscribe from the emails due to their poor content, low quality, and invasiveness.
Every email platform has a bunch of useful technical features that you can use in order to make this part of the business easier. Plus, bloggers and email marketing specialists commonly share their views on the catchiest headings and the most appealing letter templates, so it's a good idea to learn what's happening in the industry.
Exclusive! How to efficiently promote AliExpress dropshipping business: our own strategy?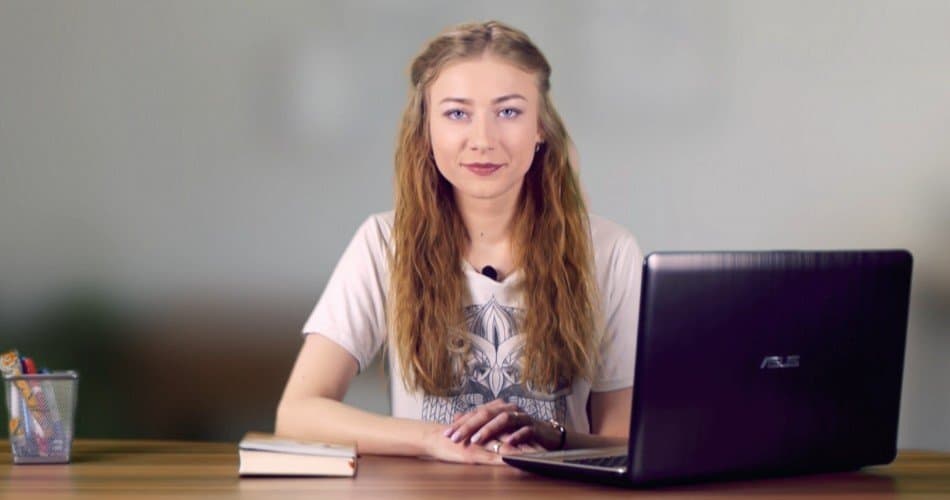 As we have already mentioned several times, AliDropship company includes a team of actual entrepreneurs who have a solid experience in dropshipping. Their core responsibility is to run the company's self-owned dropshipping stores in order to constantly give detailed feedback on the convenience of AliDropship solutions, and to report the most efficient marketing strategies they have tried. We share the most successful ones of these self-tested strategies and techniques with the wide audience through our Case Studies blog section. So, let's go through them briefly.
While promoting these stores, our team tries to use as many promotional channels as possible because a rich mix of marketing tools lets these specialists quickly determine the most promising advertising opportunities.
Most typically, our ecommerce department uses Google Merchant, Facebook paid ads and Instagram paid ads, Instagram shoutouts, content marketing (regular blog updates), email marketing, and YouTube reviews. Apart from them, the team also actively updates the stores' accounts on social networks, particularly on Facebook, Instagram, Pinterest, and YouTube.
As soon as any new store gets fully functional from the technical point of view (when we upload all the design elements, import products, add reviews, integrate payment gateways, etc.), the promotion starts. Typically, it involves the elements listed below.
1. SEO optimization
The first step is to make an SEO-friendly home page of the website. It is strictly necessary because it lets search engines index the website, and this, in turn, helps the site owners get free organic traffic.
Then, we make SEO-friendly category pages and product pages. AliDropship plugin has a highly convenient feature: it automatically generates an SEO-friendly product URL that is identical to the product name, so, all we need to do for this is simply write an appealing product title. It is highly important to include the target keywords into these names as it helps Internet users find the product and the store as the result of their ordinary Internet search.
2. Creating social media accounts
Social media accounts play a crucial role in any business promotion, which is why for every store, we create accounts across multiple social media: Facebook, Instagram, Pinterest, Twitter, Youtube и Google+. These accounts serve several purposes: we use them as platforms to showcase the store items, as mediums to interact with customers, and as channels that generate sales.
It's important to mention that social networks' accounts are finely indexed by search engines, which is why we write keyword-rich descriptions for every account profile, and include the store link into it.
3. Installing Social Rabbit plugin
In order to allow automated posting in social media accounts, we use Social Rabbit plugin that performs several helpful functions. First of all, the plugin makes it possible to automatically place the product-based posts in Instagram, Twitter, and Pinterest. Also, it invites other users to follow these accounts, which is why we are able to get an initial followers' base quite quickly.
For us, Social Rabbit Plugin is a really convenient tool, and we use it in every store we run. Thanks to the Rabbit, we achieve the first sales and grab the followers' attention, therefore, attracting targeted traffic to the websites.
It's important to use the Rabbit on the social media accounts that have been existing for some time already – otherwise, the administration may block a newly made account producing such posts due to 'suspicious activity'. This is why we recommend creating the necessary accounts as early as possible, most preferably, on the stage of the initial product import.
4. Buying followers
Apart from attracting Facebook and Instagram followers by the means of Social Rabbit plugin, we also use Fiverr.com website to 'buy' followers. Simply speaking, we use the Fiverr website to find the people who agree to follow social media accounts on a paid basis: for them, it is an additional source of income, and for us, it is an affordable way to generate an initial subscribers' base. Later, the people who find our social media accounts will be much more willing to subscribe – they will see that the accounts are already followed by a large community.
5. Choosing the items to promote
Before the launch of any advertising campaign, we carefully pick the most suitable products for this promotion. Usually, to select the most promising ones, we look at their popularity on AliExpress: if an item has more than 300-500 orders, it is a good choice for promotion. Typically, we don't advertise highly popular items that have more than 10,000 orders: most likely, these products will face a fierce competition from other stores.
Also, we make sure that these items have a high rating on AliExpress, and lots of positive reviews. For us, this is highly important: for the buyers' convenience, we make refunds if the clients are not happy with the purchase, which is why the items' quality is the matter of the highest priority for us. AliExpress buyers' reviews let us understand whether the item's description matches the actual product features.
6. Making the product page ready for promotion
Obviously, if our promotion leads the potential buyer to a specific website page, this page should be perfect. It should essentially feature the product description (3-4 phrases telling what's special about this item's features, why it's worth buying, why and how the buyer will benefit from the purchase).
It is also crucial to include the product's physical features in its description: depending on the product type, it might be the item's color, size, length, width, weight, etc. For clothing articles, it is vitally important to include a relevant size chart in the description. Obviously, the product gallery should contain the necessary amount of illustrative high-quality pictures. Plus, as we have already mentioned it, buyers' reviews are also a must-have: ideally, these reviews should tell more about the item quality and the seller's level of service.
We pay a really detailed attention to the appearance and content of the promoted product page because, in our opinion, it's not enough to simply advertise the item. The ultimate goal is to never lose a potential customer because of a lack of product details or a low trust to the seller. The more details we provide in the item description, the more potential customers' queries we cover, and therefore, the store visitors get more likely to make up their minds quickly, and to proceed with the orders.
7. Launching Instagram shoutouts
We consider Instagram shoutouts to be one of the most efficient ways to promote a newly created AliExpress dropshipping business. They are a highly appealing tool because it is possible to find Instagram bloggers ready to place your posts for a relatively low sum of money. For example, you can spend $10 to place your post in an account with 100,000 followers.
The main goal here is to make sure that this account's followers can potentially be interested in your store offers. Plus, you need to make sure that these followers are engaged enough – pay attention to their activity (look at the number of likes and comments and see if it is big enough for this amount of followers).
8. Preparing the designs for Instagram shoutout pictures
Most typically, for this purpose, we use the product pictures from our websites. Still, it is quite common to also use the product images found on other platforms.
Usually, we make a collage: this way, we are able to showcase several products at once, all of them belonging to the category we're advertising.
Now, Instagram makes it possible to add up to 10 pictures in a single post, which is why we make 10 collages for every shoutout – each of the collages features 4 items. Thanks to this strategy, we show an impressive amount of products to our potential customers, and it makes them more interested in the store offer, and more motivated to visit the site through the link provided.
Also, we put some text details on the images: for example, such info can include the discount volume, the availability of free worldwide shipping, the store name/logo/web address, etc. These informational elements attract the viewers' attention and increase website recognition.
One of the greatest benefits of shoutouts is the opportunity to experiment with the ad's design as much as you like it. It's up to you to use any creative elements you fancy, but don't forget that the message should, first of all, be functional: it's important to use only the images of the highest quality that make it clear what exactly you're offering.
9. Launching Facebook & Instagram Paid Ads
It makes sense to launch Facebook paid ads in some time after experimenting with shoutouts. Normally, we start exploring Facebook paid ads after achieving several sales in a newly opened store – this way, we can conduct a tiny research and find out which of our items are in the highest public demand.
Paid ads in Facebook and Instagram are based on the interests of Facebook's audience. These ads can also be based on a retargeting strategy: in this case, you show them to the people who have previously visited the promoted website and took some actions there.
To track the activity of our website visitors, we use Facebook Pixel: you need to install it on the website before the launch of a Facebook paid ads campaign. Actually, in our experience, it's better to install Facebook Pixel as soon as the website is ready. The Pixel will track the actions of every single visitor, which, in turn, will give you the opportunity to target these specific persons with your ads – it will work even if they have put something in their shopping carts, but never completed the order.
At the beginning of testing our Facebook campaigns, we set the initial budget to $10. It's a modest sum of money, but it helps us understand how the audience reacts to our offers, and lets us analyse the website visitors' behavior.
If the website doesn't have lots of visitors, we choose the 'Traffic' target for our Facebook ads as it lets us attract the largest possible audience.
As soon as the Pixel shows that there are about 200 events of adding something to cart on our website, we change the Facebook ads target and choose the 'Conversion' one. This way, we show our ads to the people who are most likely to click on the ad, visit our store, and add our products to cart.
10. Doing dynamic remarketing through Facebook Business Add-on
As soon as our AliExpress dropshipping business starts demonstrating a satisfactory performance (lots of visits and on-site actions such as buying and/or adding to cart), we proceed with Facebook Dynamic Ads.
Dynamic remarketing lets us reach the people which have visited our websites, and show them exactly the same products they were viewing or adding to cart. Also, with the help of dynamic remarketing, we are able to repeatedly reach the people who have already bought something from us. This way, we can offer them complimentary items related to the goods they have already purchased.
This is a highly efficient marketing strategy as it lets us interact with the already interested audience. With the right message, it is possible to convince these people of the store's credibility and the product's appeal. A good idea is to offer a discount coupon: for lots of potential buyers, this will be a solid motivation to proceed with the purchase.
You create dynamic ads on the basis of a product catalog that features the selected items from this particular store. To automatically generate this catalog and to download it as a single file, we use Facebook Business add-on. It makes a marketer's life much easier as the file generated by the add-on is convenient in use, has a proper layout, contains the necessary product details, and provides the foundation for a good-looking ad.
11. Promoting through Google Shopping
Products promotion through Google Shopping can give you some brilliant results because people commonly use this search engine to source the desired information. It opens up incredible opportunities in terms of reaching potential buyers and attracting the attention of Internet users who are ready to make a purchase.
The thing is, Google Shopping ads show the products' images and their prices, which is why the viewers can instantly get interested with the offers and proceed with visiting the website.
Nearly 50% of all the orders processed by our ecommerce department in the last 3 months were received thanks to Google Shopping. The minimum conversion cost here was $3, and in our experience, it is a really satisfactory result.
12. Proceeding with content marketing
In order to increase the incoming traffic, we use a simple yet efficient strategy based on blogging.
Each of our stores has a blog integrated. We fill this blog with catchy articles related to the website niche.
Most commonly, we use the Buzzsumo service – it shows the most popular articles that are actively shared in social networks. We find these articles and other interesting online writings, and add them to our blog (to be ethical, it is important to mention the original author and the source of the initial publication).
As soon as a new article gets published, we make a post on Facebook: we write a short description of the article contents, attach a bright image, and give the link to the article. Then, we use a moderate budget (about $10-$15 per day) to boost this post – we target the people whose interests match the contents of the article and the product range on our store. Normally, even such a limited spending attracts up to 500 website visitors daily!
We highly recommend this method because it lets you reach a new, untapped audience – and after these new users visit your in-store blog, you can keep addressing them further through dynamic remarketing.
13. Creating YouTube videos
To use the power of YouTube for promoting our AliExpress dropshipping business, we order several items that are most commonly bought from our stores. Having these items at our disposal, we shoot informative videos in order to show these items in use.
While uploading these videos on YouTube, we write a detailed text description that includes keywords: YouTube videos are indexed by Google, and they get favorable rankings – quite often, they make it to the first page of the search results. This way, we considerably improve our SEO positions.
Also, the same videos can later be added on the relevant product pages: they are highly helpful for the website visitors, and quite often, they help the viewers make the purchasing decision.
We use all of these techniques and methods for each of our experimental stores. Through a constant analysis and data tracking, we can identify the most efficient solutions for every particular case, amend our marketing strategies, and concentrate on the actions that prove to be the most profitable.
How to run and grow your AliExpress dropshipping business?
"The only place where success comes before work is in the dictionary."
Vidal Sassoon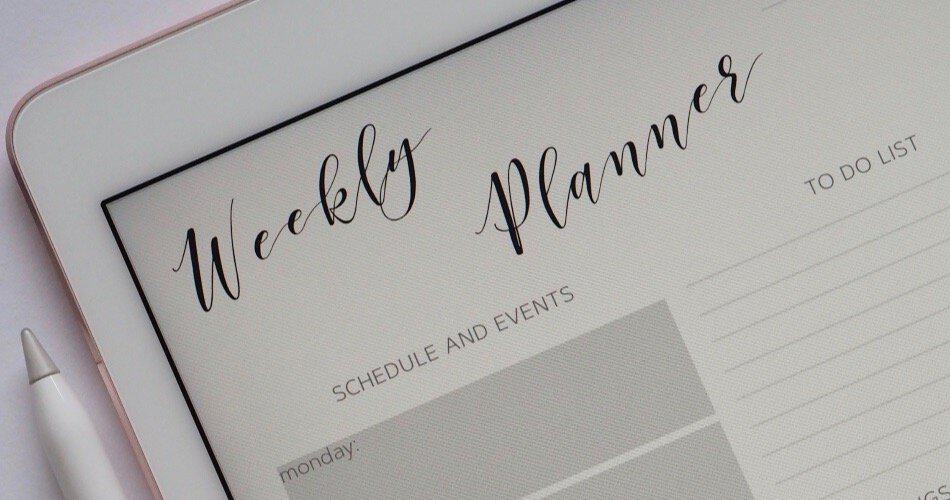 How to automate the majority of procedures in the AliExpress dropshipping business?
It's enough to take a brief look at the average list of managerial operations you need to arrange in your store every day to understand: you can optimize lots and lots of these procedures in order to save hours of your precious time!
Our team successfully implements a range of highly helpful features of the AliDropship plugin and other automated solutions that make a dropshipping store owner's life much easier. Here are the essential ones.
AliDropship plugin makes it possible to import any AliExpress products to your store in a couple of clicks: all the product details, variations, pictures, and ratings get transferred at once. You can either import the chosen items one by one, or import several products in bulk.
Thanks to this feature of the AliDropship plugin, all the product details are kept up to date. Even if the original AliExpress seller changes the initial price or runs out of products in stock, these changes will be reflected on the relevant product page in your own dropshipping store.
Product reviews are one of the most powerful ways of creating social proof: seeing that other people got satisfied with their purchases, your new store visitors get more likely to also buy something. After applying the necessary AliDropship settings, you will automatically transfer genuine AliExpress reviews to your store.
Every new product page on your website should be edited in order to provide aesthetic appeal and to achieve fine results in terms of SEO. With the help of the AliDropship plugin, you can edit the product links automatically: after you have rewritten the product name, simply delete the outdated product URL taken directly from the AliExpress source. The plugin will automatically change the URL to a more SEO-friendly one: the new product name will be used as the basis for this improved slug.
In order to automatically increase all the product prices in your store and secure yourself a sufficient profit margin, you can use pricing markup formula available in the AliDropship plugin. It is up to you to choose any pattern for changing the product prices: your profits are not limited by anyone.
Thanks to this function, AliDropship plugin automatically completes the order form on AliExpress. When someone places an order in your dropshipping store, pays for the purchase, and provides contact details, you don't need to submit all these details manually. The plugin automatically redirects you to AliExpress, adds the necessary item(s) to your shopping cart, and completes the order form with the contact details of your buyer. You don't have to remember everyone's order content and shipping address – all you need to do is send the payment to the necessary AliExpress sellers, and wait till they do the rest.
This AliDropship plugin feature means that you can learn the current order status in a single click – all you need to do is press the 'All Sync' button in the Tracking section of your dashboard. When you click this button, the system gathers and upload the latest tracking information for all the orders you have placed on AliExpress.
Your clients can receive the most important email notifications automatically: the relevant letters will be sent when you accept the incoming order, and when the order status changes.
Follow-up emails are also sent to your subscribers without your direct involvement. You simply need to write several template emails once, and specify the correct mailing settings. After this, the letters will be sent to your readers strictly in the specified periods of time.
If your store visitors have put some of your items into their shopping carts but never completed the purchase, it doesn't mean you've lost these potential customers. With the help of the Abandoned Cart add-on, you can easily reach the people who left the store before processing the order, and offer them discount coupons or other bonuses in order to stimulate the order completion.
External plugins like OptinMonster make it possible to create large and bright pop-up messages that appear on the screen after some time of viewing the store. In these messages, you can offer the visitors a discount coupon or access to the store news and updates – in exchange, they will need to leave their email addresses.
We have talked about this tool several times before, but we still need to mention it once again – in our experience, this is the best solution allowing semi-automated promotion in social networks, and it is proven to deliver incredible results.
This add-on, again, deserves a special mention: as you already know, it helps you manage your Facebook ads easily and conveniently. Since Facebook paid ads are commonly recognised as one of the most efficient marketing tools, there is no doubt you will heavily benefit from putting this add-on into practice in your own venture.
This add-on is extremely helpful if you want to create the sense of urgency and stimulate more impulse purchases. We commonly use it on our own websites as it helps us demonstrate the dynamic buyers' activity in the store.
11 tips to run your AliExpress dropshipping business easily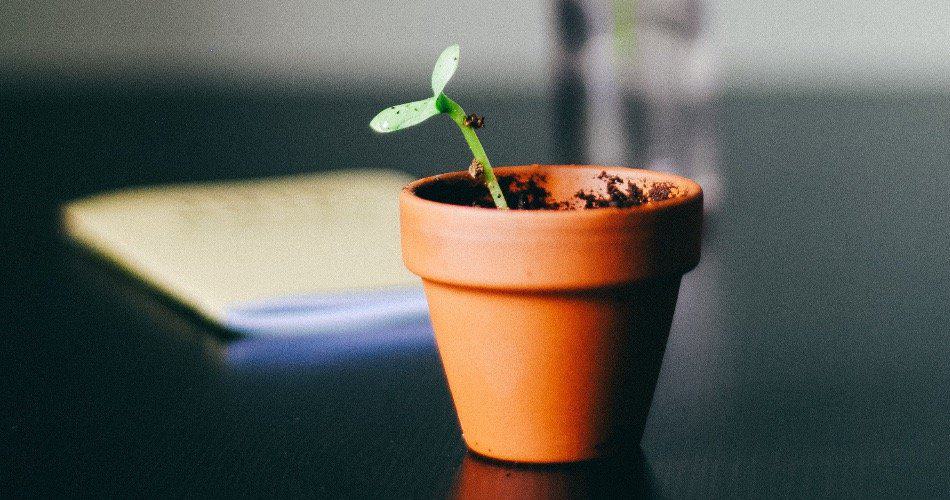 Using our solid dropshipping feedback, we have made this list of easy-to-follow tips that make an entrepreneur's life much easier. Let's take a look at them!
Automate as many processes as possible: the more processes are performed without your direct involvement, the more time you can spend on the tasks that require human communication.
Write down all the clients' orders and details in a data table with a convenient format: it is a simple and user-friendly way to keep track of all the operations you have processed.
Provide top-class customer service and remember that your buyers don't simply bring you money – they also create and keep your online reputation.
Choose AliExpress sellers carefully, and stick to the ones you're satisfied with: suppliers value long-term collaboration, and they can even offer you discounts or special order terms in some time.
Be aware of news and updates: for example, plugins' updates influence the speed and the quality of your website operation; market news can influence your choice of products and marketing strategies; updates on Facebook and other platform can potentially oblige you to follow new regulation in your marketing activity.
Use Aliexpress Pocket: it gives you the opportunity to pay for an unlimited amount of orders without getting banned for 'suspicious activity', and also, it lets you get quick refunds if necessary.
Use add-ons, both the ones developed by the AliDropship team, and the external ones: they perform dozens of tiny yet time-saving tasks, and leave you with much more time on your hands.
Only choose the niche you're passionate and knowledgeable about: otherwise, you won't be able to properly run your social networks' accounts, or to create ads that appeal to your target audience, or to answer product-related questions from potential buyers.
Be clear about your terms of service, especially the shipping times: if you state them clearly and put these details in a visible destination on your website, you will prevent clients' dissatisfaction and misunderstandings.
Try shoutouts: this is quite a cheap way to promote your goods, but at the same time, it proves to be incredibly efficient in terms of boosting the store traffic and increasing the number of orders.
Keep your work-life balance: spend enough time on your own daily tasks, and don't do anything work-related after midnight.
3 strategies you can follow to create a multi-million dollar AliExpress dropshipping business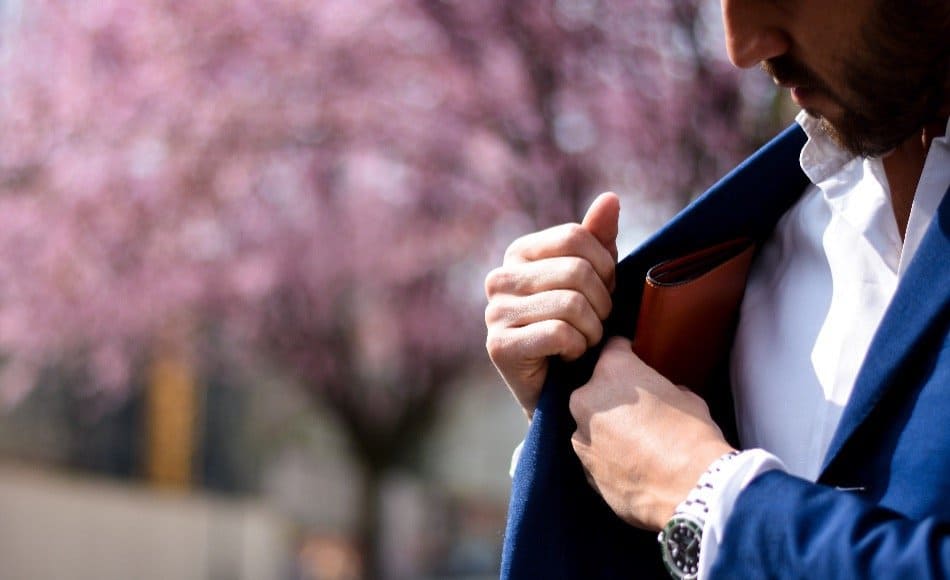 Now, you see that dropshipping model opens up unbelievable opportunities for your business.
These possibilities get even more impressive if you manage your venture visely. We have learned it from our own experience, and we are more than happy to share the 3 greatest dropshipping strategies we've discovered.
Here they are!
Strategy #1: Develop gradually
The trick of step-by-step growth is commonly used by entrepreneurs worldwide: even famous giants like Amazon benefit from it! This is how it works:
First, you create a simple store in one specific niche
You use this store as a playground where you can test various growth strategies and improve your skills of promotion and management
This store gains an audience of loyal customers and gets favorable reputation
You explore new product categories and broaden your store offer.
This way, you can start with a rather narrow niche, for example, "cute headbands for toddlers". At the beginning, you only will sell this particular type of products. This will be the perfect time to identify the best ways of promoting your AliExpress dropshipping business, to understand all the peculiarities of dropshipping business, and to gain some basic dropshipping knowledge and experience.
Some time later, you will be able to add new product categories to your store, for example, "hats for kids", and extend your offer.
After that, you can safely keep growing, and go wider with your product choice; for example, you can start selling multiple types of children's clothing in your store.
In several years. it will be possible for you to turn into a huge ecommerce giant like ASOS!
As you can see, the main idea behind this step-by-step strategy is really simple: you constantly add some new items that are related to your current product offer, and your existing customers get enthusiastic about buying new products from you.
Strategy #2: Focus on your audience
This is the trick that we have successfully tried on one of our own dropshipping stores. The algorithm is very simple – you can easily follow it, too!
First, we start with launching one store in some popular niche. At this point, we don't only work on the store promotion: we also focus on our customers. We pay close attention to getting an increased fan base, and we take care of all the buyers, social media followers, blog readers, etc.
In other words, we work hard on creating a specific community around our store. It's done through careful management of customer relations, plus elaborate content strategy. Content marketing is a king, especially if you know how to use it right.
We create the store accounts in various social networks, fill them with cool posts, and promote them. The same is true for the in-store blog. Apart from this, we work on building our email lists.
As the result, we get a loyal audience that consists of hundreds of thousands people in due time. When this goal is achieved, we can go to our main task, and start promoting the website itself. It's much easier to sell your store stuff to someone who is already familiar with you in some way!
With this strategy, it doesn't really matter if you have only one website or ten sites. Your followers' community is your most valuable asset, and there are a lot of ways to benefit from it.
Still, you don't have to only stick to this particular niche. Your product offer shouldn't be limited, so you can safely sell items that are related to different categories.
This way of business management is perfect for AliExpress dropshipping business owners who are knowledgeable and passionate about their niches, and for the ones who like hanging out in social media.
Strategy #3: Divide, then unite
We have learned this trick thanks to one of our first clients, Tomek from Poland. He is a happy and satisfied user of AliDropship plugin (Tomek admits that AliDropship plugin does more than 80% of his work), and his business now has a multi-billion dollar turnover!
So, what secret did such a prominent entrepreneur share with us?
Tomek has started with creating only one website and selling gadget accessories with the focus on his local market. Quite quickly, the store started making super healthy profits because of Tomek's solid experience in Facebook promotions.
The money generated from this store was invested into business development, and in a few months, Tomek launched 8 more stores dedicated to glasses, watches, other types of accessories, etc.
All of the stores were created with an identical feature: a unifying brand name. Tomek knew that branding is a very powerful tool, but at first, he decided to test various niches on several different websites. As soon as he found out that the majority of his niches have promising business potential, he combined all of his stores into a single one.
Now, he has a very powerful ecommerce business with a strong brand that is largely known and popular in his country. Just think about it: this hugely successful venture started from a small dropshipping store that was selling simple gadgets accessories like phone cases!
As you can see there, there are lots of opportunities to build a serious business from scratch – or from a single dropshipping store.
And what is more important, you always have a choice and you literally are your own boss. It's up to you to choose what will become of your business.
You can easily create a website in a niche you really love, and turn your hobby into a moneymaking venture just by spending a few hours a week on management and promotion. manage and promote it.
Or, you can work really hard and develop your store to such an extent that it becomes a multi-billion dollar corporation. The world is your oyster!
I want to finish this guide with the quote from Jeff Bezos, Amazon Founder, and CEO:
"I knew that if I failed I wouldn't regret that, but I knew the one thing I might regret is not trying."
Take action, dropship, and prosper!