WooCommerce Dropshipping: Special Aspects Of Stores Promotion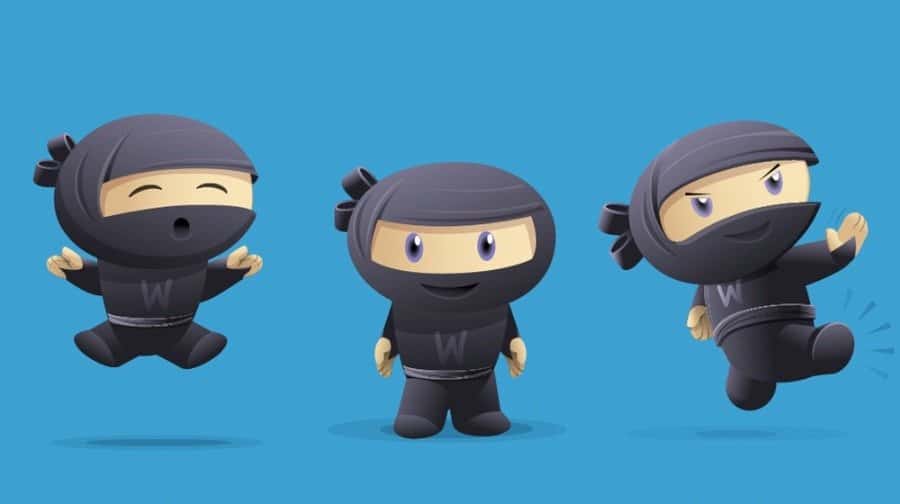 Some time ago, we provided you with a step-by step roadmap of creating a WooCommerce-based dropshipping store. Now, it's time to tell you more about its promotion!
Basic principles of store promotion in WooCommerce dropshipping
Generally speaking, there are 2 options of promoting an online store:
Utilizing built-in solutions within the store itself
Using any of the existing online channels outside the store
Let's start with the outside channels. They work the same way with any type of a store regardless of the platform it uses as the foundation. This type of promotion doesn't depend much on the technical features of your store: it's mostly defined by your niche choice, product offer, target audience, etc.
In other words, when you promote a WooCommerce-based store through these channels, the overview of the process looks the following way:
As you can see, in terms of the outside promotional channels, you can treat a WooCommerce-based store in the same way as any other online store.
But everything changes when it comes to the built-in solutions. As you can guess, they have some particular importance for a WooCommerce-based dropshipping store. Let's figure out these differences!
What makes WooCommerce dropshipping stores unique
Any webstore that runs on WooCommerce is very special.
The reason is simple: there exist countless Woo themes, plugins, extensions, add-ons etc. that let you customize your store any way you fancy.
On the one hand, it gives you unlimited power of deciding which technical solutions to try out.
But on the other hand, it can make you confused. Thousands of people all over the globe develop, sell, and freely distribute various plugins. They are all advertised as brilliant and unrivalled solutions for any store in the world.
We at AliDropship can't physically test all the existing Woo plugins and extensions to tell you if they are secure, user-friendly and moneymaking. Well, technically we can, but it will take us dozens of years at best ;). Still, we want to help our customers who run WooCommerce-based stores – quite often, they ask us for guidance and professional advice in terms of promotion.
This is exactly the reason why we gather feedback from people who have a long experience of running a WooCommerce-based dropshipping store! We ask them to share their opinions on the Woo plugins they have tried. After that, our dedicated experts test these plugins and decide if we can recommend them to our audience.
Let's take a closer look at some of these plugins!
WooCommerce Wishlist Plugin
WooCommerce Wishlistplugin lets your store visitors save any of your products into a wishlist. This function is highly useful because:
Sometimes, a person likes an item but can't make a purchase right now. Maybe, the credit card balance is not sufficient, or the device lags, or there's simply no enough time. It would be a pity to lose an item because of such silly reasons, so why not save it and return later?
The primary function of any wishlist is to give another person an idea for a perfect gift for you. If your store visitor wants to get any of your items as a present, they can add the product to a wishlist and then share it with friends and family.
Sharing a wishlist on social media, your store visitors attract attention of their subscribers and followers to your store. Ahead of major holidays like Christmas, Mother's Day, etc., it becomes increasingly important.
As you can see, this plugin is a great tool for boosting your conversions and the visitors' count. According to our experts, the plugin is also a real catch from the technical point of view because it is:
It will be really easy for a store visitor to understand that they can add anything to a wishlist.
Compatible with the most commonly used WooCommerce add-ons
It means that your store will work smoothly and there won't be any glitches if you install the plugin.
Thanks to a thoughtfully designed layout, the plugin works and looks great on any type of devices.
There are multiple customization options that will help you make a visually appealing and memorable 'Add to Wishlist' button.
To sum up, if you need a free plugin that makes it possible for your store visitors to easily spread the word about awesome products you're offering, WooCommerce Wishlist is a perfectly suitable solution.
Abandoned Cart Lite for WooCommerce
Abandoned Cart Lite is a plugin that lets you easily get in touch with people who visited your store and even put some item(s) into their shopping cart, but for some reason left the store without completing the purchase.
It works the following way:
When your store visitors get to the checkout page, they leave their email addresses
The plugin tracks and memorizes these addresses in the real-time mode while visitors type them in
If a person leaves the store without completing the purchase, the plugin uses the memorized email address to send a reminder letter and motivate this visitor to proceed with the order
Various researches show that this email remarketing strategy helps to recover about 20% of abandoned carts. It means this plugin gives you a chance to win back a considerable part of your potential profits. We have an outstanding real-life example: Kingpin, one of the most active contributors to AliDropship forum, uses email marketing to recover abandoned carts in his own WooCommerce-based dropshipping store.
I also do email marketing. If my customers didn't make a purchase and abandoned the shopping cart, I email them. I target these people with new ads with heavy discounted deals. As a strategy of repeat business, I send my customers related product suggestions using emails.
Abandoned Cart Lite plugin has the following benefits:
It grabs and memorizes all the email addresses left on your website
This feature works with the same efficiency with both registered users who are logged in and random guest visitors.
It comes with 1 default email template
You are free to create as many template letters as you need, though! The first one will be automatically sent to the person in 1 hour after abandoning the cart.
The letters can be heavily customized
It's possible to automatically include the customer's name, cart information and cart link into the templates.
It allows your visitors to fully restore the abandoned carts
Having the opportunity to restore their carts in a single click, your potential buyers won't find it challenging or time-consuming to proceed with the order.
Your customers won't be annoyed with unnecessary reminder messages
As soon as this particular client completes the order, the plugin automatically stops sending email notifications and also notifies the store owner about a successfully made purchase.
Last but not least, this plugin is distributed for free. You can surely upgrade to the Pro version if you're ready to have some extra costs, but if you're looking for an affordable solution with a decent functionality, Abandoned Cart Lite is a real catch.
Pixel Caffeine
A carefully chosen built-in technical solution can actually increase the efficiency of your store's external promotion.
For more details, let's look at Pixel Caffeine which is a shining example of such a plugin.
Pixel Caffeine helps you define really narrow segments within your target audience. Knowing how to identify these segments, reach them and interact with them, you can use your marketing resources with the highest efficiency possible.
There are multiple types of custom audience you can identify with the help of the plugin – for example, these could be the people who:
Browsed and viewed specific products and product categories on your website
Took certain actions in your store (for example, left a live chat message, read a blog article, viewed the FAQ page, etc.)
Found your store thanks to some particular channel (for example, an Instagram shoutout, or a post in the Facebook news feed, or a Google ad, etc.)
Or did some other specific things!
As soon as you define these highly specific customer segments, you can efficiently reach these people with more thoughtful and carefully planned promotional efforts, for example:
Offer them coupons and discounts for the products they are interested in
Show them appealing and catchy ads on Facebook and/or Instagram
Engage them into making a purchase through direct sales campaign in Google Ads, etc.
Of course there exist dozens of safe, affordable and efficient plugins for WooCommerce dropshipping that are not covered in this article. You can find an extended list of recommended Woo plugins in this section of our Knowledge Base. We regularly update this list to provide our readers with up-to-date and relevant information about the best plugins for WooCommerce we've tested.
Feel free to contribute and describe your favorite Woo plugins in the comments section below!
You might also like the following articles: