How To Find A Niche Market: Your Ultimate Guide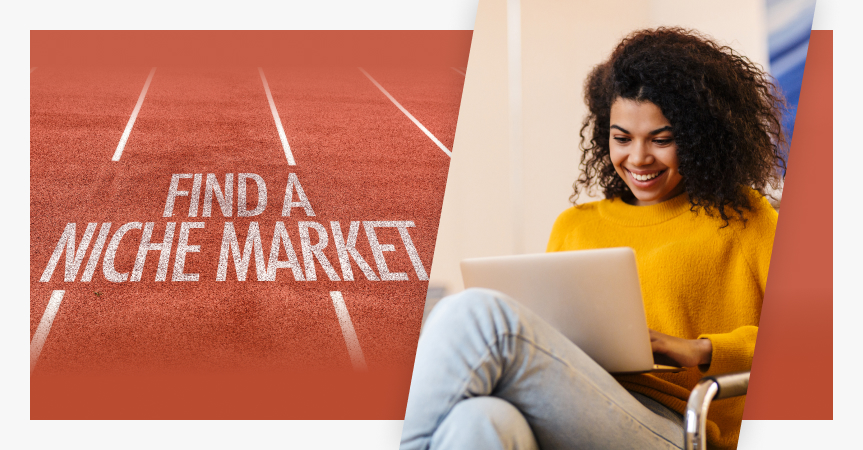 In dropshipping, your success heavily depends on the niche you're working in. So, finding a niche market is one of the most important aspects for an ecommerce entrepreneur.
Therefore, in this article, we are going to discuss how to find the perfect niche for your dropshipping store, how to approach it, what advantages you will get from that, and what mistakes you should try to avoid.
Let's get right into it!
What is a niche market?
Before we focus on finding a niche market, let's start with the definition.
A niche is a narrow market segment with some specific products that are interesting and desirable to a certain category of potential buyers.
For example, let's take a broad market: clothes. Within this huge market, there are lots of smaller product categories: outerwear, underwear, homewear, sportswear, and many more. And each of these categories, in turn, can be divided into numerous, even smaller niche segments, for example:
Classy jackets and coats for young men
Comfortable workout clothes for women
Affordable home clothes for toddlers
Now, you see it: there can be countless variations! Defining a niche, you:
Take a broad market as your starting point (for example, clothes)
Pick a narrower category within it (for example, office wear)
Make it even more narrow to understand who you will be targeting (for example, smart suits and accessories for middle-aged men)
When your niche is defined in such a specific way, it lets you run and grow your business much more efficiently as you understand:
Who exactly is your average target audience representative
Which product features and online shopping aspects are most appealing and desirable to this audience
What should your advertising messages be and where you should place them to reach your potential customers effortlessly
And now, when you see how important it is for your store to be built around a certain narrow niche, let's discuss the importance of choosing a niche store over making a general store and how to find a niche that gives you the best business opportunities!
The impact of COVID-19 on dropshipping niches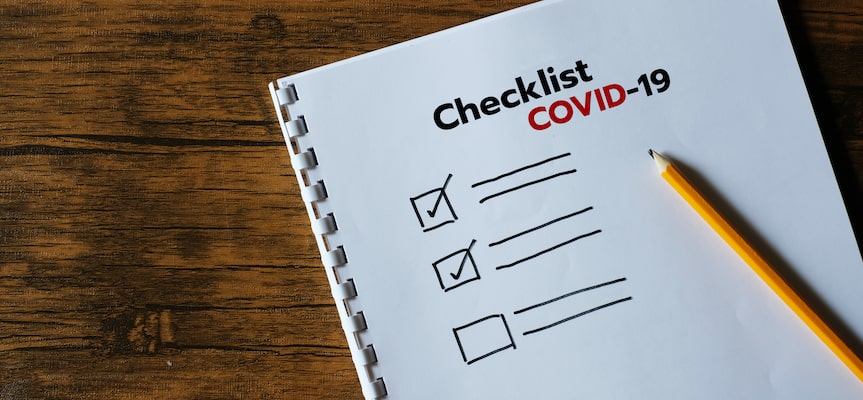 COVID-19 has reshaped consumer behavior worldwide. With lockdown measures and increased remote work, people have shifted their purchasing habits significantly, creating new opportunities for dropshippers. Home fitness equipment, wellness products, and home office gear have soared in popularity. Crafting and DIY items have also seen a surge as people look for productive hobbies while staying indoors. These trends highlight the need to stay current and flexible with your dropshipping niche, especially during unexpected global events.
Finding a niche market to focus on VS running a general store
At first glance, dropshipping may seem like a very easy way to earn money. And in most cases – it is! All that you need to do is set up your online store and upload the most popular products.
It doesn't take much to open a general store: all you have to do is import the most popular products to your website, regardless of their niche. You will have a wide range of products to offer and attract lots of customers and earn a fortune. It should do the trick, right?
As a matter of fact, running a general store, you'll probably face some challenges you need to be ready for. Let's look at the most significant ones.
High level of competition
Having a general store means competing with the biggest marketplaces out there – Amazon, eBay, etc. And even though you can actually compete with large-scale retailers quite successfully, it will surely take some time for your store to start standing out in the customers' eyes.
Plus, regular brick-and-mortar stores located close to your buyers' place of living are something that you should consider, too. In most cases, if customers can get the same product you're offering in a nearby store, even if you provide a better price, they won't opt for online shopping. Why? Because customers who are looking for more general items won't wait for the goods to arrive if they can purchase them right on the spot.
No chance to use SEO to promote your store
For a dropshipping business, marketing is everything.
SEO, or search engine optimization, is a low-cost (mostly, free) way to drive more visitors to your store by making it rank higher on Google. Thanks to it, online business owners can successfully promote stores without spending money on ads, especially when they sell something that people look up on Google deliberately.
Of course, this strategy can only work with niche-specific products, and not just some random generic items. A well-defined niche gives you a chance to choose the necessary keywords, properly optimize the store pages, and fill them up with unique content. That's how your store moves higher on Google search results page and gives you more opportunities to scale your business.
Sounds tempting, right? Now, let's discuss finding a niche market that is best suited for you!
How to find the perfect niche for you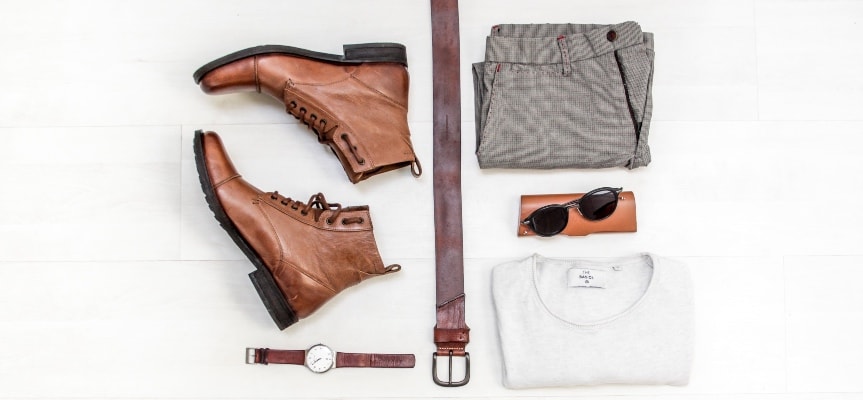 Finding a niche market that you'll enjoy working with (and estimating its potential profitability) will require you to do some research. Here are some things you need to think of to find the perfect niche for you.
Consider your own interests and passions
Customers need to be sure that they deal with someone who doesn't simply want to line their pockets at consumers' expense but has something in common with them. In this case, your clients perceive your service as a sort of aid.
It's important to establish trust with your potential customers!
Besides, if you like what you do, it's much easier to keep yourself focused on having your business succeed. The simplest way to specify your passions is writing down a list of the interests. Carefully think about the sites you frequently visit, magazines you read, communities and groups on social networks you're subscribed to, etc.
Estimate the level of competition within the chosen niche
Before choosing a niche to focus on, analyze it thoroughly.
Can you be competitive in this niche? What potential profit can you expect?
Identify the sites of your potential competitors, and compare their prices. Think of the original products you could offer, non-typical pricing strategy you could use, and the unusual promotional strategies you could try to make yourself different from others.
Pay attention to the emotional response your products are triggering
Nowadays, people suffer from the crazy pace of living. To cope with the stress, they need some positive, uplifting emotions. If your product can make them happy, it will be great for your success.
Make sure the goods actually solve a problem
Think about your interests and what are the most common difficulties within them. Generally speaking, your product needs to help customers overcome or alleviate the obstacles they face while working or spending time on their hobbies.
Most people want to draw other people's attention. It's not a brand-new discovery. Nobody wants to wear the same dull clothes or plain accessories. Customers will be eager to buy something unique and recognizable.
Check if the items hold some sort of value
Everyone wants to keep their image up to date. Some products make you look respectable and fashionable.
You can try out our free niche evaluation tool to check your niche potential easily!
Today's successful dropshippers know that identifying current market trends is crucial for selecting a profitable niche. Tools like Google Trends, social media platforms, and market research reports can help identify what consumers are buying now. In 2023, trending products include sustainable goods, home automation gadgets, and wellness items. Additionally, products supporting remote work, home schooling, and fitness continue to be in high demand.
The rise of green and sustainable niches
One trend that's been consistently growing over the past few years is the consumer shift towards more sustainable and eco-friendly products. This shift is also reflected in dropshipping, where "green" niches are gaining in popularity. These can include products made from recycled or biodegradable materials, energy-efficient gadgets, or items that support a zero-waste lifestyle. Not only can focusing on a sustainable niche align with your personal values, but it can also cater to a growing market of eco-conscious customers.
Finding a niche market using AliExpress
AliExpress is one of the worlds' biggest online marketplaces where you can find hundreds of thousands of different products from all kinds of categories.
When choosing what products you are going to source from AliExpress, you have to carefully evaluate several key factors, such as relevant statistics that help us understand if this niche and these specific products are popular with potential customers.
While scouring through AliExpress in searching for a niche market, here are the elements to pay attention to and estimate the popularity of the niche.
Estimate the product quantity on AliExpress
Look at the number of items that can be found on this platform upon the use of a particular keyword. Furthermore, to get the best results possible, check the free shipping option and the 4*+ rating to get the best products and sort the products by the number of orders.
As you can see by search results, this niche is very popular with over 6,500 products to choose from.
To get a better understanding of how trusted the supplier is, here are the parameters you should evaluate the reliability of the seller by:
How long the store has been in operation
What's its feedback score
What is the percentage of its positive feedback
How much the items match the description
What buyers say about the quality of seller communication
How satisfactory is the shipping speed
You should heavily consider each parameter, however, in our opinion, the most crucial of them is the percentage of positive feedback.
Evaluate the seasonal fluctuations in demand
There are types of goods (for example, Halloween decorations, Christmas gifts, etc.) that are in demand only within a limited period of time. There's nothing wrong about having these products in your store if they are combined with some other kinds of offers (birthday cards, wedding decorations, etc.) that are not season-dependent, but it's not recommended to rely on them solely.
If you are not sure whether the niche you've chosen is seasonal, check it with the help of 'Google Trends' tool.
In order not to miss the hottest trending topics, monitor general public interest towards various areas of life. Google Trends shows the graph illustrating how public interest towards some particular topic is changing.
Finding a niche market with the help of Google Trends
Google Trends is an instrument that gives you the necessary insight into general public interest towards this or that product. This service is designed to analyze search trends, so it can be perfect for your business because it shows:
How the search volume changes over time
What are the most popular search terms
Where do the people searching for this term live
Whether the interest towards this search query is seasonal and changes through the year
In order to use it, you need to:
Pick a product category. The easiest way to do this is to rely on AliExpress in order to gather all the possible categories (e.g. electronics, home and décor, jewellery, etc.).
Go to Google Trends and type in this category in the 'Explore Topics' field. Let's take 'knitting', for example.
Look at the result and try to analyze it with the use of additional settings.
For example, this graph shows how the search volume changes over time, and, as you can see, it decreases gradually. To learn more about these dynamics, you can change some settings:
Your region of interest
Time frame
Categories
Type of content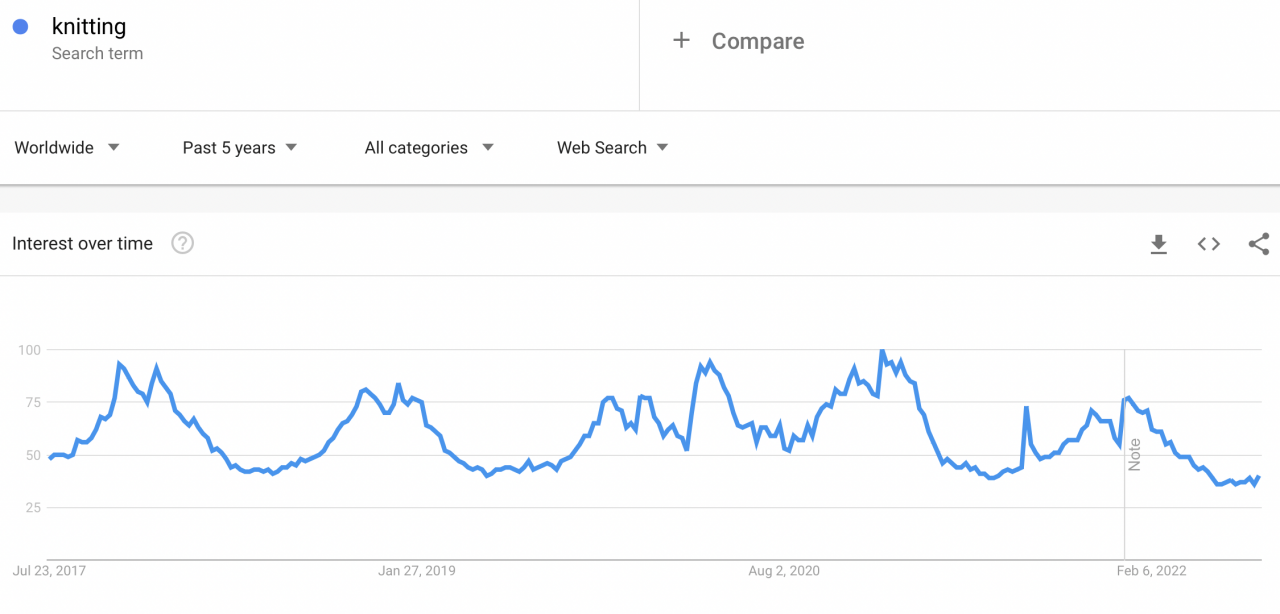 What's interesting, this example shows the seasonal interest in this search query. Like we previously mentioned, if you mouse over this particular graph, you will see that peak seasons for this search query are winter months.
Surely, you will also find it essential to see the regions where this search query is the most popular.

Additionally, you will get the chance to take a look at the most popular related search terms and estimate the speed of their popularity growth. This will be a very important piece of knowledge at the moment of planning your marketing and SEO strategies necessary to promote your dropshipping store.

Finding a niche market using Instagram
Let's estimate whether we can use Instagram for this or that particular category. All you need to do is type the chosen category in the 'Search' field.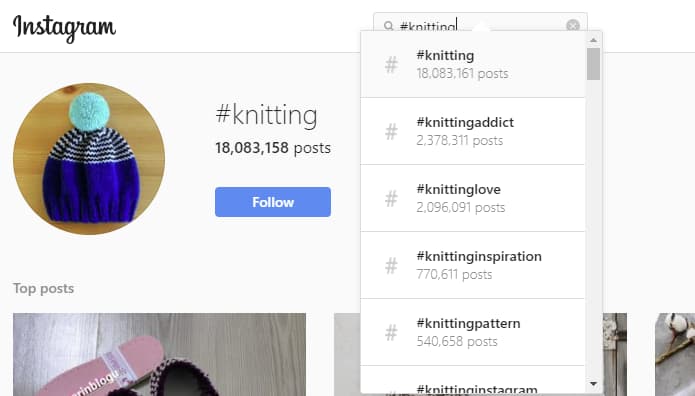 As you can see, there are numerous results in the dropdown menu. These search results contain your focus keyword, which is why they are shown to you. Your task here is to open every one of these and see what users are posting. Also, this can help estimate how popular a certain topic is on Instagram.
Furthermore, try to collaborate with accounts that specialize in this niche and have at least 10,000 followers as this provides us with quite a significant audience. The most common way of such collaboration is promotion via shoutouts – we ask the account owner to publish our advertisement posts from time to time on a paid basis.
Finding a niche market with the help of Facebook
To check whether the niche you've chosen has the necessary potential, type its name in the 'Search' field on Facebook and choose the 'Groups' section. You will see a list of the existing groups that have this keyword in their name and the number of their members.
We usually consider a niche to be promising and prospective if it has more than 15 groups with more than 30,000 members per each.
Additionally, it can be useful to also check out the 'Pages' section – it gives you even more insight into this niche popularity and its opportunities for your business.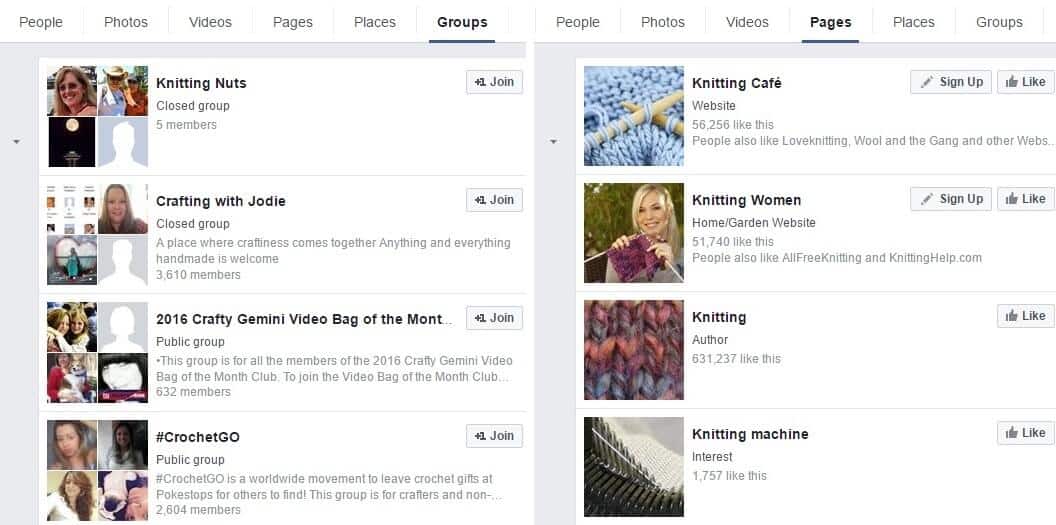 To learn more about strategies that are most typically used to promote an online store on Facebook, visit our blog – this case study shows a detailed example of a successful promotion.
Finding a niche market: mistakes you don't want to make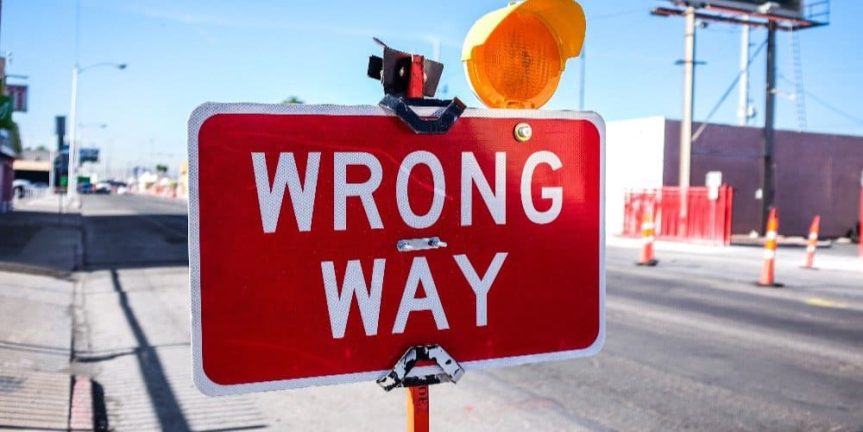 Making mistakes is all part of the experience. The more you make – the wiser and experienced you will be. However, isn't it better to learn from other people's mistakes rather than your own?
Based on our experience, we are ready to share with you some thoughts on what common mistakes you should avoid.
Ignoring your personal interests
Like we mentioned before, creating a dropshipping store based on something you like, you will have extra motivation to succeed. Furthermore, you get the opportunity to market and promote it on a professional level that inspires trust and motivates your visitors to proceed with their purchases.
This has already been told a thousand times by each and every business guru, yet still, it is worth mentioning: "Choose a job you love, and you will never have to work a day in your life."
Only focusing on the profit
A very common question among our clients is: "What niche will give me the highest profit in the shortest time?"
And don't get us wrong, there is nothing wrong with the desire to make money after all this is the main reason why people launch their own dropshipping stores.
The sad truth is, most likely, this approach will result in a poorly performing business. A profit-first attitude is a common mistake in ecommerce. Sometimes, people simply don't care what they are selling, all they want to know is what's most profitable.
Having figured it out, they launch a store and simply sit back waiting on the profits to come in. The niche is hot, why bother promoting it, right?
There are others out there that don't mind supporting the store activity, however, experience other challenges along the way: knowing nothing about this niche apart from its good financial potential, they struggle with picking the right products, identifying their target segments, and communicating with the audience.
Let's suppose you've chosen a niche on a whim, and picked the one based on your sweet nostalgic memories, or the one hailed as the hype and trendy one for this season, or whatever.
You spend some time and effort on building a suitable store, invest money in paid ads – and then find out that there are not enough high-quality AliExpress items to add to your offer.
Or, you've discovered that this store idea is already taken by high-profile market players attracting all the existing customers.
Or, you've successfully processed a number of sales but noticed that the final revenue is not worthy of your effort.
To prevent any of these scenarios from happening, finding a niche market requires you to conduct your own, independent research. There you will determine the strengths and weaknesses of the niche that seems a good pick to you.
Offering no specific value
This is a common problem for "general stores" that sell a random mix of unrelated items. However, niche-focused online stores can face similar problems throughout their dropshipping journeys.
Like many other businesses out there, dropshipping is a customer-oriented business. So, it is crucial to understand how a particular niche allows you to create a distinctive shopping destination that can successfully compete with other stores because of its unique selling proposition.
Meeting your preferred audience's requests and focusing on their needs is the key to attracting customers. So, if you don't see the way to use your chosen niche to create a memorable, landmark store that is tailored to suit the buyers' needs, it's wise to move on to a more client-centered product range.
Allowing no room for growth
One possible strategy of choosing a niche for your dropshipping store is focusing on hype items trending right now. As long as this particular product is popular, you can theoretically make good money from it. Still, as soon as it gets forgotten, you will need to rapidly switch to another super-hot category.
Traditionally, a less risky approach is more popular. Entrepreneurs choose a niche with a more or less stable demand that is expected to remain in a long-term period. Over the course of time, they slightly update their product range along with the promotional methods.
Success stories: niche identification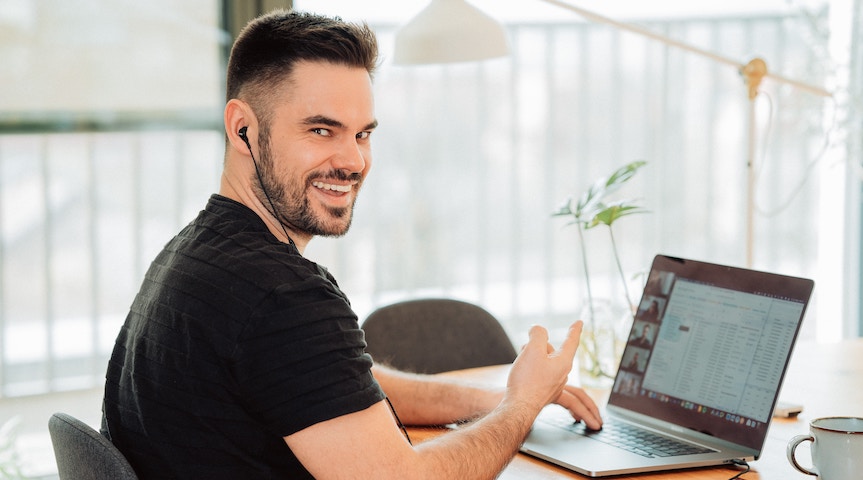 To make all these tips more tangible, let's take a look at some real-life success stories from AliDropship clients.
Fashion niche success

: Arik runs a profitable dropshipping store focusing on the fashion niche. Identifying a strong demand for affordable, stylish clothing and accessories, he has successfully built a thriving online business. His story emphasizes the potential of picking a niche aligned with current fashion trends.

Balancing motherhood and business

: Ekaterina, a working mom, has brilliantly managed her dropshipping store selling kids' educational toys. Recognizing the increased need for home-based learning tools during the pandemic, she catered to this demand, achieving impressive success.

Profit without fees

: Alex, who manages a store with a wide range of products, shows the power of diversity in a dropshipping business. He focuses on high-demand items with low competition, demonstrating that with careful niche selection and market analysis, success is within reach.
Each of these stories showcases the impact of carefully selecting and capitalizing on the right dropshipping niche. As you consider your own store, remember that identifying a niche requires research, an understanding of current trends, and a bit of creativity.
Summing up how to find your perfect dropshipping niche
You don't have to go far to look for the best dropshipping niches, as we have already picked the best niche products for you.
Nevertheless, finding and choosing the right niche market takes some time. You need to carefully consider and research various aspects and determine what is the best opportunity for you.
In dropshipping, selecting the right niche is one of the most important focal points, so approach this with due diligence and preparation.
Now, you have a much clearer idea of how to find a niche for your dropshipping store! And if you want a fully functional online store made specifically for you, we have the solution! So, find your niche, launch your store and count the profits! The best of luck in your business endeavors!