AliDropship Blog
Get marketing tips, tricks and dropshipping inspiration right into your inbox!
Sign up today not to miss out a single post:
How To Find A Niche Market For Your Store In 4 Steps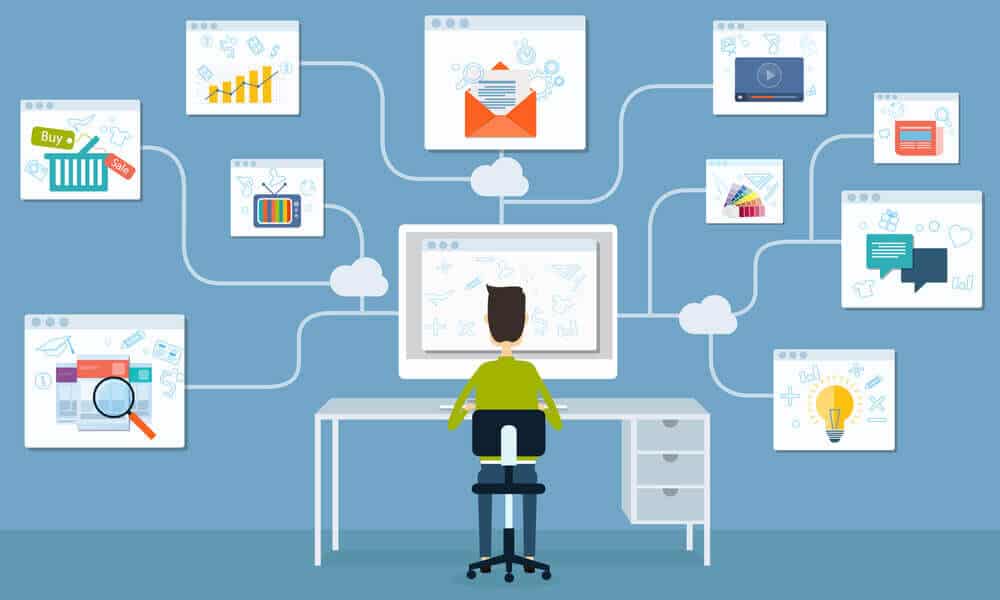 If you ever thought about starting your very own dropshipping business, you surely know the feeling of doubt and uncertainty that accompanies the search for a suitable niche. How to find a niche? What to concentrate on? What if the chosen field won't turn out to be as profitable and popular as planned?…
It is commonly recommended to go for something that matches your personal interests. Even though it's a nice decision that ensures your own long-lasting passion towards the newborn business, in order to build a profitable dropshipping webstore you should nevertheless pick products carefully and base your choice upon some reliable and measurable criteria.
To check the potential of any drop shipping niche you're considering, you can conveniently use our free tool that automatically analyses the niche prospects.
1. How to find a niche market using AliExpress?
Knowing that the potential of every niche depends on a number of certain criteria, we first of all define the parameters that will most likely influence our choice. So what are they?
First of all, we visit the website of the dropshipping supplier we've previously chosen – most typically, it's a seller's store on AliExpress. Here we can check the relevant statistics that helps us understand if this niche and these specific products are popular with customers and, therefore, can be considered to be a good pick. For example, while choosing a niche on AliExpress, we use a five-stars scale to estimate:
• AliExpress products quantity. We look at the number of items that can be found on this platform upon the use of a particular keyword (we include only the items that have the free shipping option and the 4*+ rating).

− If we can find more than 2 000 items, the score we assign to this niche is 5*;
− For 500 – 1 999 items the score is 4,5*;
− For 100 – 499 items the score is 4*;
− For 1-99 items the score is 3*.
• The niche popularity on AliExpress. We set the same parameters and sort the items by the number of orders. Then we take the first 10 items and calculate the arithmetic mean of the number of orders.

− If the arithmetic mean is more than 2 000 orders, the score we assign to this niche is 5*;
− For 500 – 1 999 items the score is 4,5*;
− For 100 – 499 items the score is 4*;
− For 1-99 items the score is 3*.
• Trusted supplier. We set the same parameters, take the first 10 stores, and evaluate them by the same parameters as AliExpress itself does:
− How long has the store been in operation;
− What's its feedback score;
− What's the percentage of its positive feedback;
− How much do the items match the description;
− How fine is the communication;
− How satisfactory is the shipping speed.
We take all these parameters into careful consideration, but, in our opinion, the most crucial of them is the percentage of positive feedback since customer satisfaction is basically the core factor defining a store's commercial success. Therefore, for these first 10 stores we calculate the arithmetic mean of the feedback score:
− If the arithmetic mean is more than 96% orders, the score we assign to this niche is 5*;
− For 95% –95,9% the score is 4,5*;
− For 94% – 94,9% the score is 4*;
− For 93% – 93,9% items the score is 3*.
Price setting aspects. We are surely mostly interested in the products and dropshipping niches where a considerable markup is possible. It is exactly the case for the vast majority of simple basic goods offered on AliExpress because their price is really low. It means there's no problem with setting a higher price on our dropshipping website – it will anyway be lower than the price of competitors' goods, so our customers will be satisfied with the purchase, and we will be happy with the profit. To estimate the margin potential, we take the price of the most popular item in the niche and look this item up in 10 other online stores. We calculate the arithmetic mean of these 10 different prices (i.e. the average market price) – and compare it to the price set by AliExpress seller.
• If the difference is more than 250%, the score we assign to this niche is 5*;
• For 100% – 249% the score is 4,5*;
• For 50% – 99% the score is 4*;
• For 1% – 49% the score is 3*.
Seasonal fluctuations of demand. There are types of goods (for example, Halloween decorations, Christmas gifts, etc.) that are in demand only within a limited period of time. There's nothing wrong about having these products in your store if they are combined with some other kinds of offers (birthday cards, wedding decorations, etc.) that are not season-dependent, but it's not recommended to rely on them solely.
If you are not sure whether the niche you've chosen is seasonal, check it with the help of 'Google Trends' tool – this process will be described in detail further.
Trends. Fashion, as well as public interest towards different product categories and separate items, tends to change over time. In order not to miss the hottest trending topics, we monitor general public interest towards various areas of life with the already mentioned 'Google Trends' tool that helps us define the most promising areas that are likely to see the highest demand in the nearest future. As we will discuss it in this article further, Google Trends shows us the graph which is a visual representation of public interest towards some particular topic. It is important to track this trend in the target region within the period of the last 5 years.
• If the trend is ascending, the score we assign to this niche is 5*;
• For a flat trend the score is 4*;
• For a descending trend the score is 3*.
Suitability of the niche for being promoted. We do our best to make sure that we can promote our offers in various social networks, at least in such popular ones as Facebook and Instagram – the ways of ensuring that will be described further. It is also a nice strategy to choose a product category that can easily be promoted through pay-per-click advertisement and search engine optimization tools. It means that we check if:
• Some valuable content can be generated for this webstore niche;
• We can optimize images and videos;
• We can select enough relevant and competitive keywords related to this category.
Speaking of search engine optimization (SEO), it is vital to mention that this aspect is essential for a successful webstore promotion. SEO potential of a niche should be evaluated carefully in advance, this is why it is necessary to rely on some quantitative indicators. This article describes this process in detail – since it's quite a complicated issue, we decided to devote a separate post to it.
2. How to choose a niche for dropshipping with the help of Google Trends
Google Trends is a wonderful instrument that gives you the necessary insight into general public interest towards this or that product. This service is designed to analyse search trends, so it can be ideal for your business because it shows:
How does the search volume change over time;
What are the most popular search terms;
Where do the people searching for this term live;
Whether the interest towards this search query is seasonal and changes through the year.
What you need to do to use it?
Pick a product category. The easiest way to do this is to rely on Aliexpress rel="nofollow" in order to gather all the possible categories (e.g. electronics, home and décor, jewellery, etc.).
Go to Google Trends and type in this category in the 'Explore Topics' field. Let's take 'knitting', for example.
Look at the result and try to analyze it with the use of additional settings.
For example, this graph shows how the search volume changes over time, and, as you can see, it decreases gradually. To learn more about this dynamics, you can change some settings:
Your region of interest;
Time frame;
Categories;
Type of content.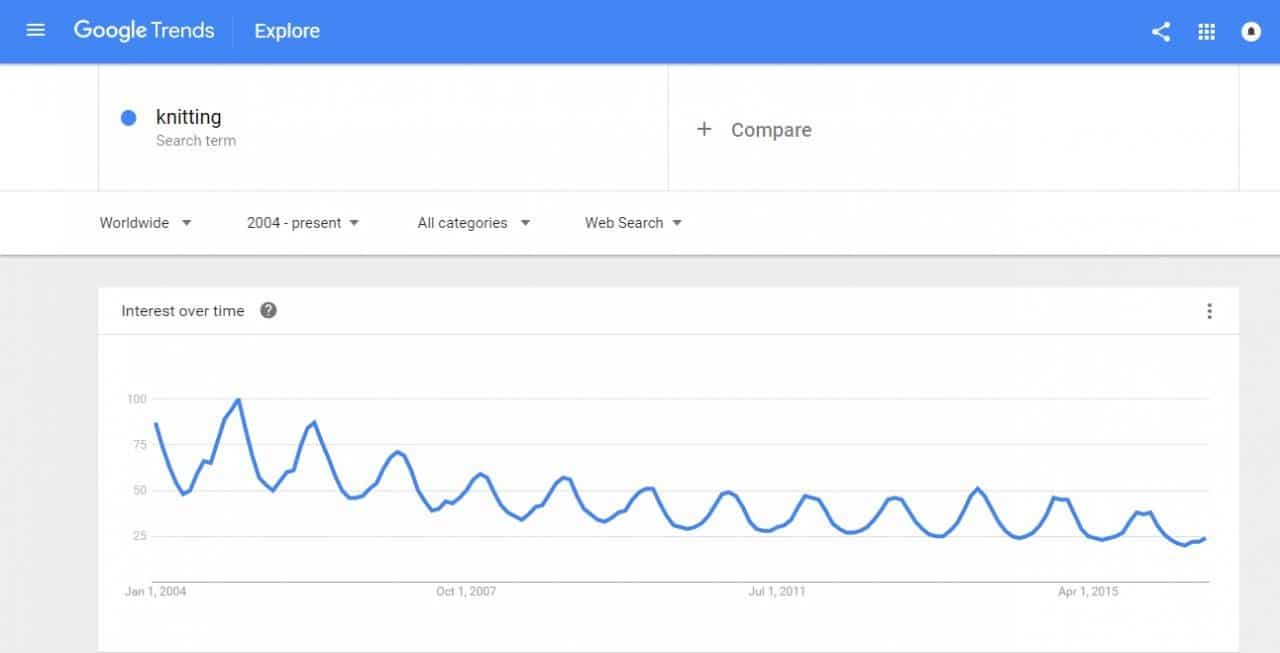 What's quite curious, this example shows the seasonal interest towards this search query, like we previously mentioned – if you mouse over this particular graph, you will see that peak seasons for this search query are winter months.
Surely, you will also find it essential to learn more about the regions where this search query is the most popular.

Additionally, you will get the chance to take a look at the most popular related search terms and estimate the speed of their popularity growth. This will be a very important piece of knowledge at the moment of planning your marketing and SEO strategies necessary to promote your dropshipping webstore.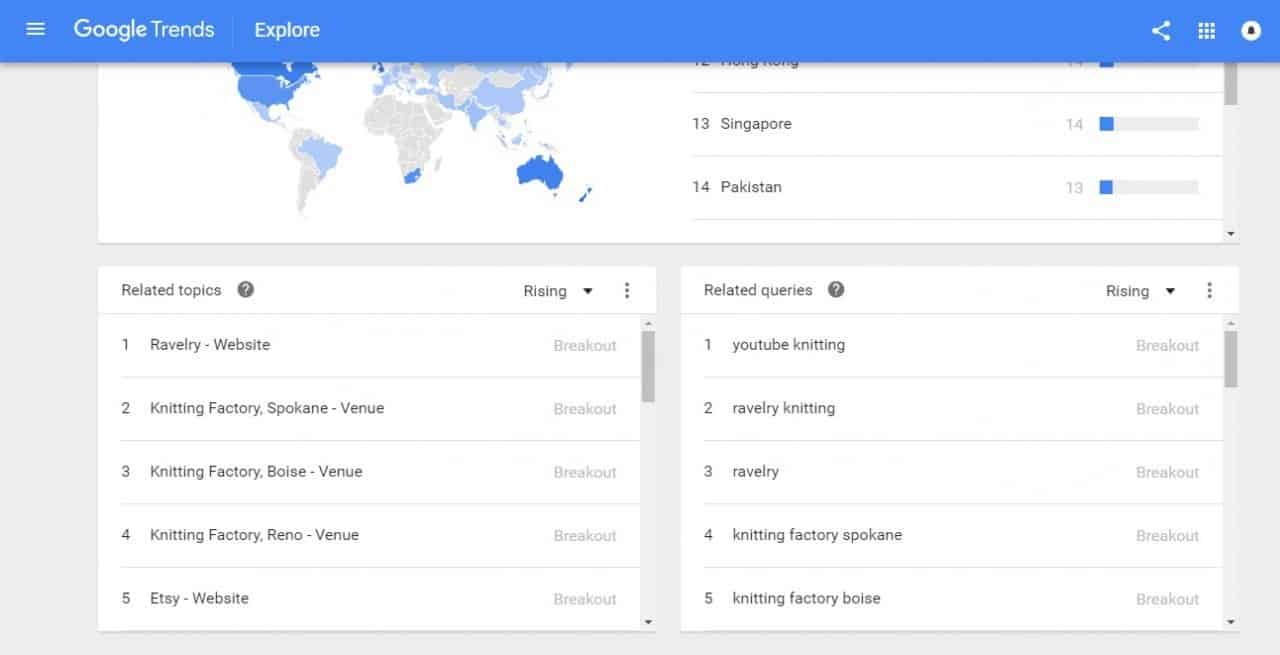 3. Finding your niche with the help of Instagram
As we've mentioned it previously, it is essential for your product niche to be suitable for social networks promotion.
For example, while estimating whether we can use Instagram for this or that particular category, we use the statistics provided by the Websta service. All you need to do is type the chosen category in the 'Search' field.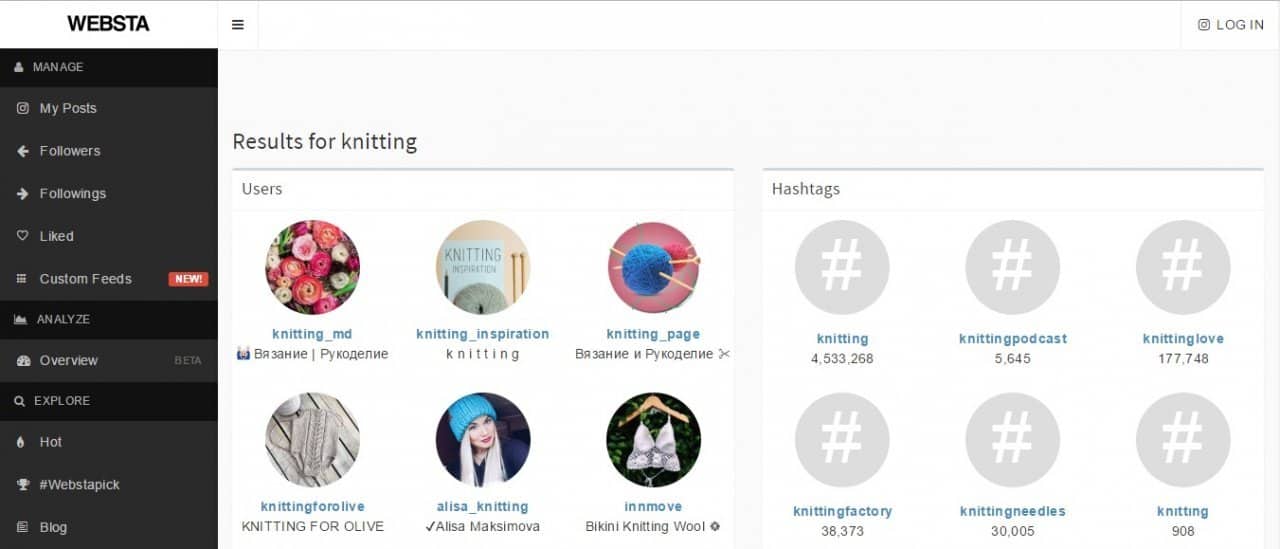 As you can see, the search results are divided into two categories: users who have this keyword in their account name, and hashtags that also include this keyword. Therefore you can easily understand:
What kinds of hashtags you need to use in order to reach the widest possible audience (these numbers show how many times the hashtag was used);
What user accounts you can cooperate with in order to increase your webstore awareness.
To evaluate how promising is this dropshipping niche, we use the following criteria:
If there are more than 10 accounts with more than 30 000 followers, the score we assign to this niche is 5*;
For 5-9 accounts the score is 4,5*;
For 1-4 accounts the score is 4*;
For 0 accounts with this amount of followers the score is 3*.
We usually try to collaborate with the accounts that have at least 50,000 followers as this provides us with quite a significant audience. The most common way of such collaboration is promotion via shoutouts – we ask the account owner to publish our advertisement posts from time to time on a paid basis. To learn more about this strategy and our experience of its successful implementation, check out our blog article where we describe the whole process in full detail. We also invite you to read our very own success story of using Instagram shoutouts and increasing the dropshipping store turnover dramatically.
4. How to find a niche market with the help of Facebook
Facebook as a social network is also an exciting way of communicating with your prospective customers and making your webstore well-known and popular.
To check whether the niche you've chosen has the necessary potential, type its name in the Search' field and choose the 'Groups' section. You will see a list of the existing groups that have this keyword in their name, and the number of their members.
We usually consider a niche to be promising and prospective if it has more than 15 groups with more than 30,000 members per each. Additionally, it can be useful to also check out the 'Pages' section – it gives you even more insight into this niche popularity and its opportunities for your business.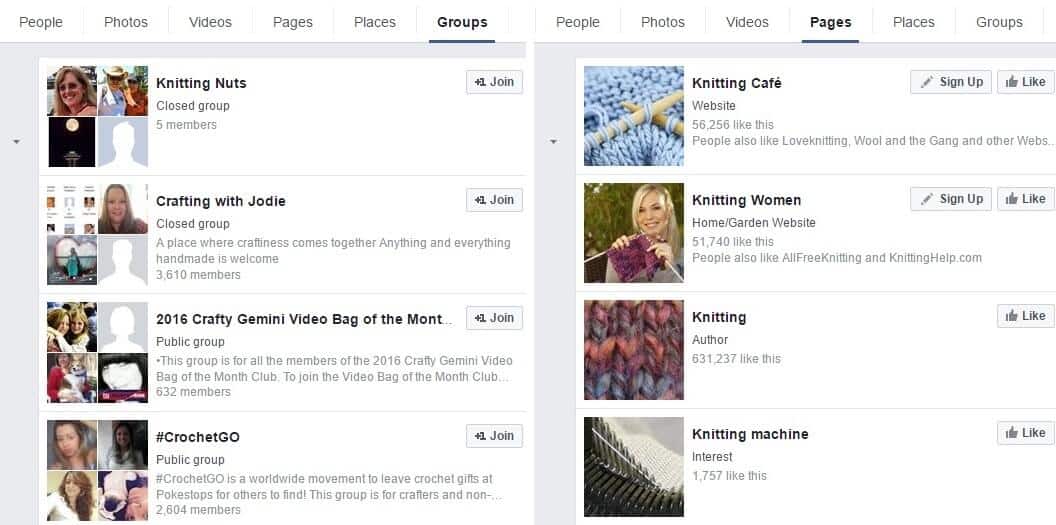 If there are more than 10 groups with more than 30 000 members, the score we assign to this niche is 5*;
For 5-9 groups the score is 4,5*;
For 1-4 groups the score is 4*;
For 0 groups with this amount of subscribers the score is 3*.
To learn more about our strategies that are most typically used to promote a webstore on Facebook, visit our blog – this case study shows a detailed example of a successful promotion via this social network.
It's important to mention that all of these parameters can successfully be used to evaluate not only these particular niches, but the related ones as well. For example, exploring the knitting niche, you can also consider looking into sewing and knitting patterns, craftwork materials, etc.
Do we avoid any dropshipping niches?
Yes, we do.
There are some specific niches that should be approached with great caution. We recommend you to think really carefully if you want to include them in your store.
Items that are usually carefully checked before purchase – sophisticated electronics, footwear, exquisite clothing, etc. When we buy such products in regular brick-and-mortar shops, we try them out beforehand and make sure they suit us by all parameters. If you include such offers in your store, be ready to deal with lots of product refunds and returns – most likely, your customers will experience some difficulties with ordering the right modification from the first time.
Large and heavy items. Huge packages may cause some undesirable shipping issues. At the very least, the cost of such a delivery will be frustratingly high, and your customers will see no point in ordering such an item instead of buying it in a regular store.
Items that can get damaged during transportation. Fragile products made of glass, porcelain, etc., as well as food, are not particularly suitable for being loaded in and out multiple times. Since the delivery can take a significant amount of time, the overall condition of such items by the moment when the package is received can turn out to be quite disappointing for the customer and, therefore, for your store reputation.
Items that can possibly experience some legal issues while being taken by a postal service and transferred through customs. Knives, fishing and hunting guns, bows and arrows, etc. can be classified as questionable goods by a postal service and customs, therefore it is vital to check their requirements beforehand to be absolutely sure you will not experience any troubles before shipment. Please note that these requirements vary in different countries, so take some time to learn more about these issues in your target region.
This is the exact way we select niches for our clients who want to start their own dropshipping store. Every webstore is created as the result of such an in-depth analysis, and we do our best to make our customers satisfied with the financial outcome. If you're thinking of starting such a customized store yourself, get in touch with us, and our qualified support team will be more than happy to help you.
Alternatively, you can check out our list of the most promising dropshipping niches – we made it in full compliance with all the aspects described above, and we keep updating this list for your convenience.
If you want to easily calculate the potential of drop shipping niches you're considering for your store, use our free research tool that shows how good is this niche for your business.
Join 325,000+ entrepreneurs who are already mastering new skills with our FREE Guide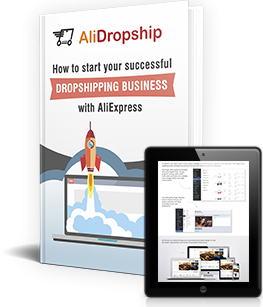 How to Start Your Successful Dropshipping Business with AliExpress
Get step-by-step instructions for newbies, expert advice how to build and promote your store, and best tools for AliExpress Dropshipping