Successful Dropshipping Businesses In Detail: 4,100+ EUR In 30 Days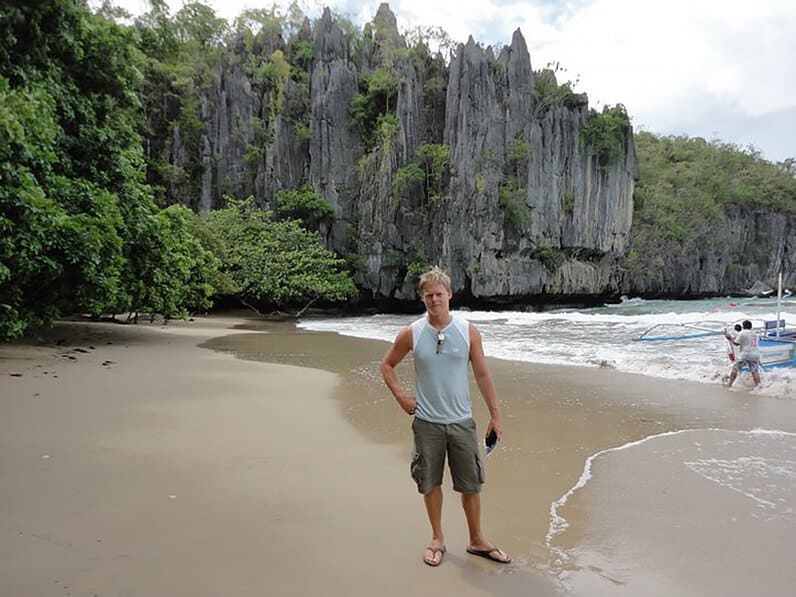 Here's the newest addition to our selection of stories about successful dropshipping businesses! Martin, our customer from the Netherlands, shares his exciting experience in the field.
Hi, please introduce yourself 🙂
Hello my name is Martin and I'm having a couple of dropship websites and operate them from the Netherlands. The Internet and its technology in combination with marketing is where my interests & passions lies. I invest most of my off time into learning new techniques or methods.
Before you started dropshipping business with AliExpress, did you have any previous experience in e-commerce, or in trade, or in online sphere generally?
I'm into online marketing for a couple of years now. Earning some money with blogs (AdSense & affiliate), and dropshipping on eBay. The first website I build was in 2001. But in those days it was very technical to create one and the ecommerce market wasn't so big as now.
Why did you choose the dropshipping business model, after all? How did it all begin?
I get my experiences from reading on the internet and trying things out myself. So I found the thread of Yaros where he was sharing his experiences while he was creating this dropshipping plugin. Initially I was asked to do beta testing for this plugin one year ago before it's launch and so I shared my experiences with him. Dropshipping in its core value is without any big risk of investing money or losing money. That's why I choose this model instead of having a big stock and its operational costs.
What's your opinion about AliDropship solutions?
I have tried a couple of other plugins and solutions like Shopify to do dropshipping business. However I wasn't satisfied. With AliDropship I'm very satisfied and it does it all in 1 plugin. You can get your own website with a dropshipping model live within 1 day.
How many dropshipping stores do you have now? What is their performance?
At the moment I have 6 dropshipping sites using the plugin. My first one is live since August 2016. All my sites are getting orders. For example, here is statistics from one of them.
How do you choose the dropshipping business niches?
I'm choosing the niche by browsing websites especially AliExpress to get ideas and create my own combination. After that I do keyword competition research, competitor research and then I choose to go for it or not.
How do you choose products and dropshipping suppliers for your store? How often do you add new products, and how do you set the prices?
I'm choosing the products with good reviews and suppliers with good ratings with at least 95% in feedback score. I'm adding new products couple of times per month. At the other hand products will be offline and unavailable as well so you need to add new and more dropshipping products now and then. I have setup the pricing formula for creating selling prices.
Do you remember the first sale made from your dropship store? What have you done to achieve it?
My first sale was in August 2016 with my first ecommerce store. I believe the traffic came from social media. I'm still using Social Rabbit Plugin for auto posting. It can give decent traffic to your site if the niche and content is right.
How do you promote your stores? How did you understand who's your target audience? Which channels are the most efficient for you?
I find Google Analytics & Facebook page analyzer good enough to checkup my audiences. At the moment I'm hiring somebody for creating backlinks to my websites. There are major impacts already on my organic rankings so this is a good progress. But SEO has a long term effect and is a way of investing money. So I'm using Adwords text ads & Shopping a couple of months. These 2 ways generates my way of revenue. Have tried ppc on social media however without any success besides getting extra likes and followers.
How much time does it take you every day to manage your stores?
I'm spending about 2 hours per day with maintaining my website. After that an average of 30 minutes per day answering emails and issues with orders on Aliexpress like delayed shipping, products out of stock. In that case I have to find other suppliers.
How do you deal with difficult customers (if you have any)? Do you have any funny/sad stories?
Well once you get more orders, the amount of people who will email you will increase as well. They ask where their package is and how long they have to wait. I have got a couple of disputes. This is the bad part of doing ecommerce business. Even if you upload evidence, the buyer is always in favor. The tracking shows clearly that they accepted the package and open a dispute that they never received it. I just check them, upload evidence and then the best thing is to move on and focus the main thing. Also I found out that the hardest buyers are the cheapest ones. They buy something for only €4 and keep emailing you day after day. Then they open a dispute 3 days after purchase. I will always answer them and be professional. Couple of times customers said they received the wrong item. Then you check their order and it's just what they have ordered but they don't believe it. Then you email them again and include a screenshot of their order and then they are quiet.
Did you register your business officially? What are the legal requirements in your country (if you know them)?
I will register this within the next months. As for now I have included this within my yearly salary so I have to pay income tax above this all. We have to keep record of every transaction. What's coming in, and what's going out. In the Netherlands we have 21% vat so that's pretty high compared to other countries worldwide. Lucky enough I don't sell here a lot. Mostly outside the EU. As the market in the Netherlands is over saturated and everyone wants their goods the same or the next day.
What are your plans for the future?
I want to improve the conversion rate of my websites. Filtering bad traffic and focus on those which bring in orders. At the moment I have plans for a few more websites. Also hiring virtual assistants to help me running and operating it.
What can you advise our readers – those who already run their stores and those who didn't start the business yet?
Dropshipping is nice and once you setup it right it can be very profitable. However the market is 24/7 online so you are working mostly every day. Unless you will source it out someday once your business is getting bigger. The online world can be pretty hard with a lot of competition but that's what you have to deal with. Don't see only the problems but look and find for solutions. The ecommerce market is still growing and there are a lot of opportunities out there. Once you think you found the right idea, try it and go for it.
We are really thankful to Martin for his kind feedback! We hope his story will inspire you to learn more about dropshipping and to try yourself in this fascinating business.