Countdown Timer Plugin For WordPress: Motivate Your Store Visitors To Buy NOW!
AliDropship team introduces the newest add-on – a WordPress countdown plugin that creates the sense of urgency and motivates your store visitors to take an action immediately.

People get distracted really easily.
In the nowadays world we are literally overwhelmed with information, especially in the digital sphere; this is why our attention span, honestly speaking, gets shorter and shorter each year.
For online store owners, it is the issue of the highest importance. Imagine your potential customer that browses your webstore, becomes interested in your product, looks it up carefully, and… loses the thrill because of an eternal distraction. The fortunate moment is gone, and there's no guarantee that this visitor will eventually make this purchase from you.
This is why it is vitally important for you to create the sense of urgency in your store. It's the exact communication trick we were previously talking about: your store visitor should have no time for hesitation!
There's no doubt that you, as a drop shipping store owner, will greatly benefit from the newest AliDropship Countdown Timer. This add-on helps you create colorful and impressive notifications about special price offers that are only valid for a limited period of time.
How Countdown Timer works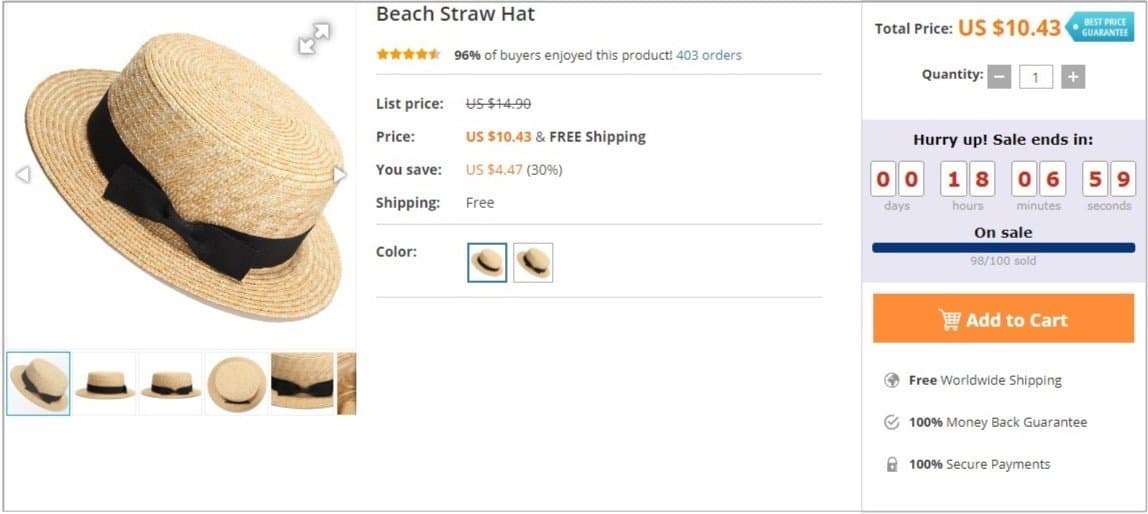 Thanks to Countdown Timer add-on, you can create minimalistic yet alarming banners that notify viewers about a limited offer they can miss out!
These banners can be attached to the products and products group that are currently on sale. This way, your store visitors will see the real-time countdown to the end of the special offer, and to the end of product stock.
Seeing this banner and watching the rapidly changing numbers, your store visitors will quickly understand:
This store is trusted by many different people since the items get sold out fast
The items are highly demanded, and soon, there won't be much left
There's no sense in delaying the decision-making process and returning to the store later – by that time, there will be literally nothing to buy
NO TIME TO THINK, I NEED THIS ONE RIGHT HERE RIGHT NOW
In other words, this countdown timer plugin helps you create the so-much desired urgency that makes people more focused and determined to make a purchase. Knowing they don't have much time to think, they are far more likely to take an action and make a deal before it's too late.
What is the ultimate benefit of Countdown Timer Plugin?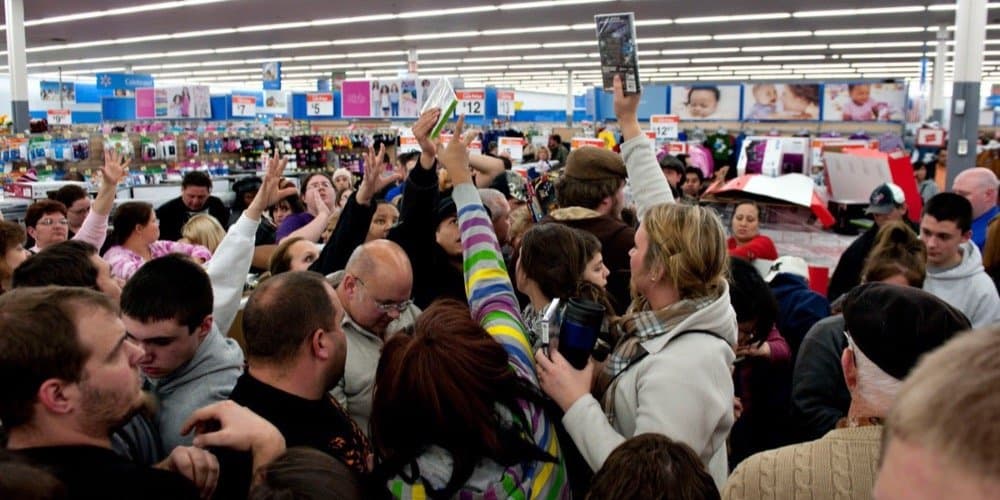 The key component of any drop shipping store that is the major driver of all the purchase decisions is… emotions!
Using basic human emotions the right way, you can significantly increase your store sales without any extra effort.
Countdown Timer plugin was specifically created to inspire the necessary emotions: it forms the atmosphere of urgency in your store, and this motivates your guests to make the decision and take action as soon as possible!
The research conducted by Finder reveals that 64% of respondents make impulse purchases at least once a month.
What's even more impressive, the statistics of Harvard Business School shows that 95% of purchase decisions are made unconsciously. It's all about emotions, as you can see.
Don't you want to dramatically increase the number of sales with a countdown timer plugin? Install it right now and reap the lucrative rewards!
Join 150,000+ entrepreneurs who are already mastering new skills with our FREE Guide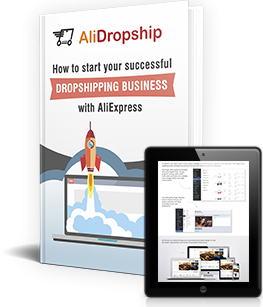 How to Start Your Successful Dropshipping Business with AliExpress
Get step-by-step instructions for newbies, expert advice how to build and promote your store, and best tools for AliExpress Dropshipping