Dropshipping with Ebay vs Dropshipping with AliExpress: choosing the best option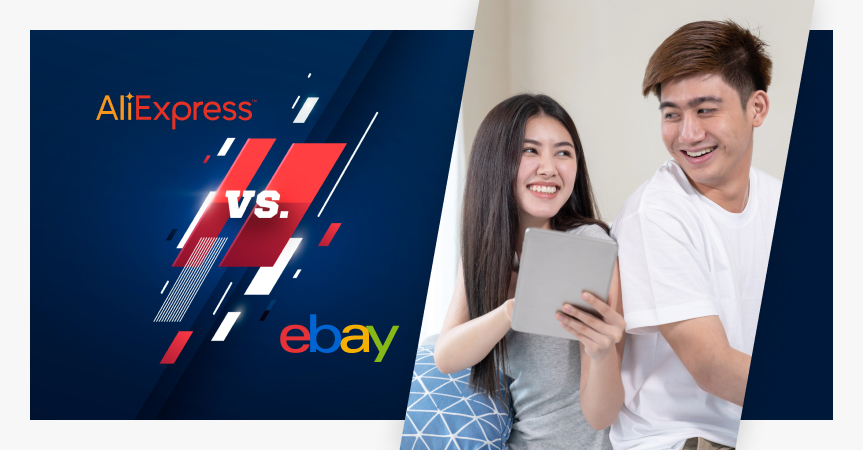 When you decide to start your own eCommerce venture, you may consider various ways of organizing the process. Most people think first about online retail giants: AliExpress, Amazon, eBay. As for eCommerce entrepreneurs interested in dropshipping, eBay is one of the possible options. Let's take a closer look on how to dropship on eBay – and decide if it is worth trying.
eBay is the world's largest and well-known auction site for buying physical goods online. It is famous for enormous discounts that can reach 90%. At any moment there are millions of auctions running on the platform and millions of active buyers. No wonder that eBay is one of the first marketplaces that spring to minds of numerous eСommerce newcomers.
Lots of entrepreneurs research the possibilities and limitations of dropshipping with eBay, and come to an interesting conclusion. eBay is perfect if you simply want to sell items online. But, if you want to build a unique and memorable store brand, determine your profit margins yourself, and be 100% responsible for your business development, you need to look for other platform options.
So, what is eBay dropshipping and are there any ways for you to benefit from it?
How to start dropshipping with eBay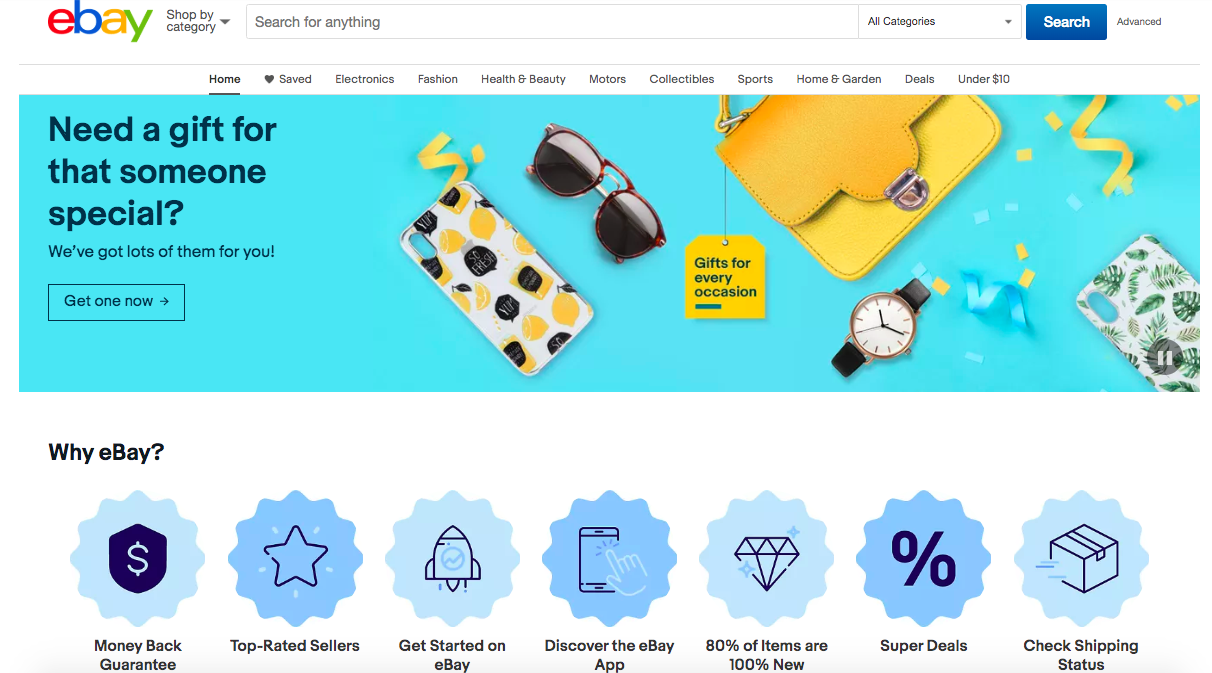 The main question probably is: can you dropship on eBay? Is it actually legal?
The answer is YES. Dropshipping with eBay is absolutely legal, but there are some points you should consider and some rules you should follow.
If you want to start your online business with eBay, you need to register on this platform. You can have more than one account – just use different usernames and email addresses. It may be helpful to manage a large number of products, or to sell online different product types. The only restriction is that you can't use more than one account for activities related to the same listing.
There are two ways to benefit from eBay dropshipping. In the first case, you find suppliers and sell their goods through your account. In the second case, you find items on eBay and sell them in your own online store or use other marketplaces to get your profit margin.
Since it is not prohibited to have several accounts, you can even try to combine both methods. Each of them has its pros and cons.
How to dropship on eBay: selling goods through your account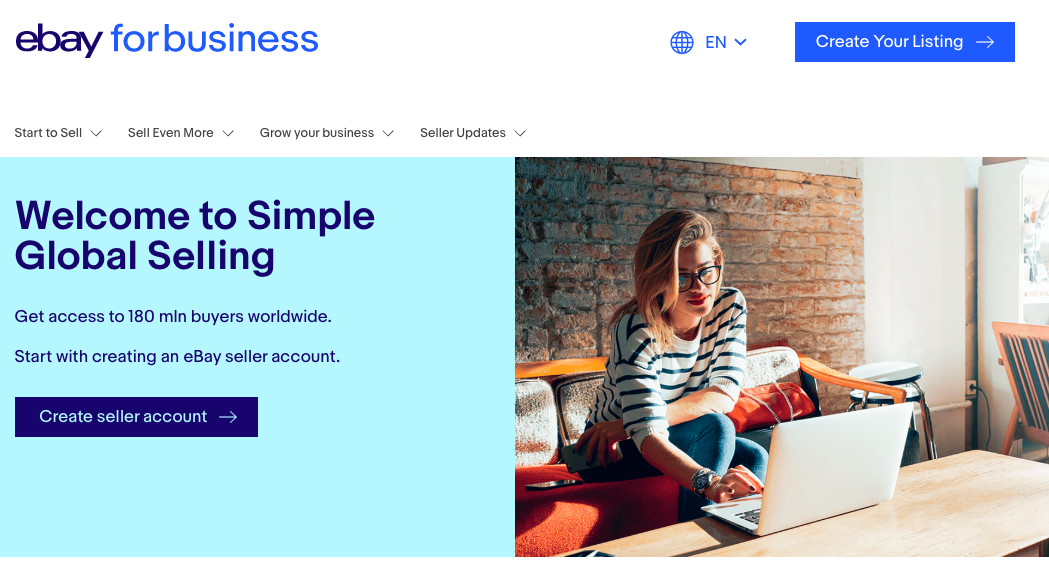 Your first step is to find reliable wholesale suppliers. Then you should create an eBay seller account and add a eBay listings.
eBay rules don't oblige you to state in your listings that an item doesn't belong to you is coming directly from the supplier. But you must define the actual item location (the country of your supplier), otherwise you have no chances to prevent your account from being blocked.
Then the process goes as usual – you get an order on eBay store and send it to the dropshipping supplier who delivers the product directly to the eBay customers.
The benefits of this scheme are obvious:
You can start you business

really quickly

. And it's easy: just a few clicks, and your account is created, go ahead and start selling on eBay.
Still there are some pitfalls you must consider when using this method:
The competition is extremely sharp. And if your product is not unique, you'll have to set reasonable prices. This leads to

low profit margin

. Finally, the wholesale price you get from your supplier can be even higher than your eBay business competitors set for the same product.
eBay charges

listing fees

. Only the first 50 listings are free, and then you'll have to pay. Besides, the platform will take up to 10 percent of your total sale price. All these factors reduce your potential income even more. To make money, you'll have to maintain a HUGE sales volume.
You have fewer opportunities to build your brand and customize your store. All accounts are as like as two peas. Unlike an independent online store, your seller account

is not an asset

that can be sold if you decide to quit someday.
Since eBay is an online auction, you need to keep your eyes and ears open if you want to stay on top. You'll have to

monitor and relist

your products all the time.
eBay is focused not on the online sellers, but on the products only. Better to say, they don't take much care of your interest. They dictate how you should communicate with your clients, how you should present your brand, and set plenty of other

restrictions

.
If your supplier runs out of stock, you'll have

bad feedback

. It means that your account can be suspended. And to tell the truth, there are dozens of other reasons why you may be punished. What is more, when one of your accounts is suspended, all the rest will be suspended as well.
All that doesn't sound very promising. Let's view another option of eBay dropshipping.
Dropshipping from eBay: using eBay as a supplier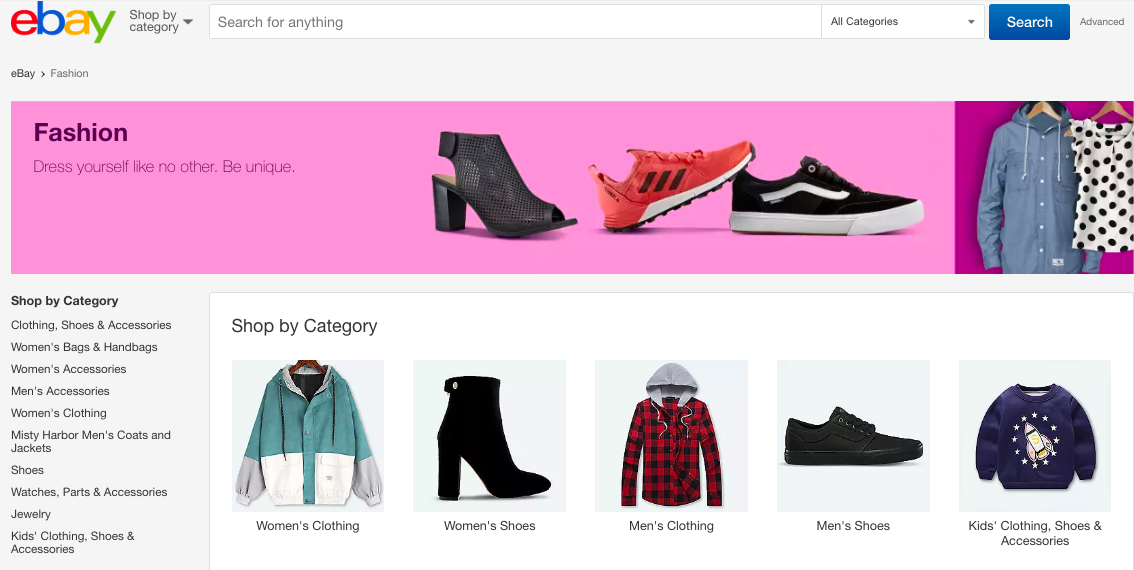 The second scheme represents the classical dropshipping model. You find a suitable supplier and use your site or account on social networks to dropship products.
This business model has some undeniable advantages:
eBay provides a

wide range of goods

, so you can always find something interesting to offer your clients.
With the help of eBay you can easily find out what products are in demand.
Selling items on your own platform, you build

long-term relations

with your customers.
But this type of dropshipping also has significant drawbacks:
It takes a lot of time to find quality products with really low prices.
Here you will face the problem of

low profit again

.
You should constantly check the supplier's prices and update yours.
Dropshipping with eBay vs Dropshipping with AliExpress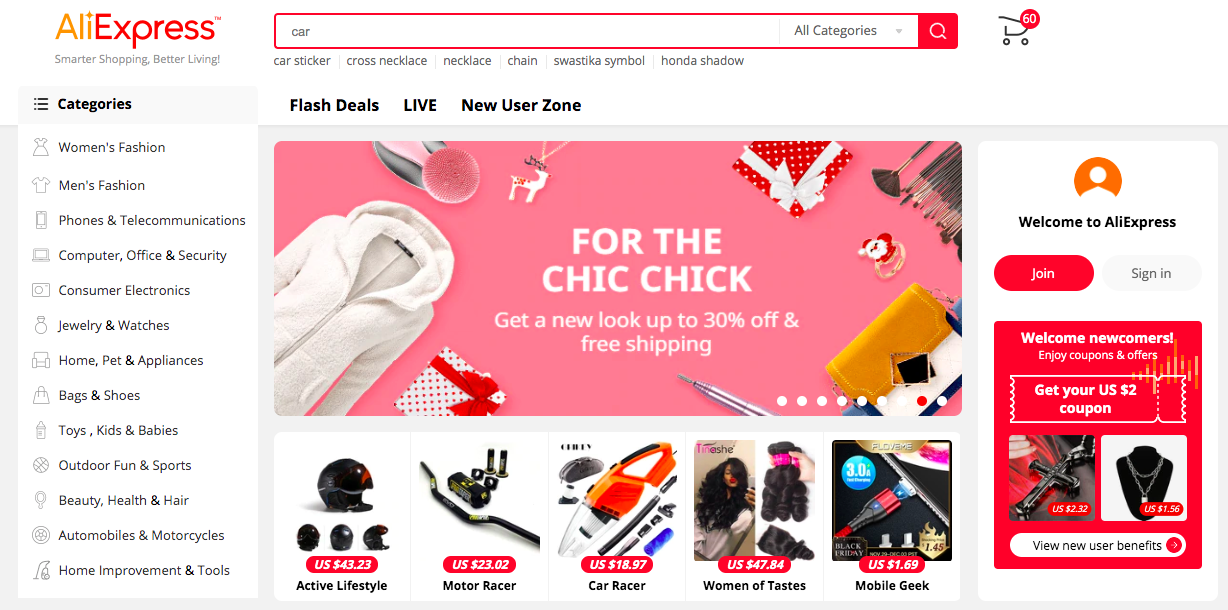 To sum up, the picture is far from optimistic. eBay is not the best choice for dropshipping. Still it may be suitable for traditional online retail. If you don't care about building your own strong brand, this platform is rather convenient for selling products. If you create things with your own hands, inherit a chest of dresses from your grandma or find a buried treasure – you are welcome.
It's easy to understand that AliExpress is a much more appropriate platform to organize a dropshipping business, and that is why:
As you can see, the specific character of this auction site can make dropshipping on eBay bring more trouble than worth. eBay is the place to sell products to people who want a deal and are looking for the lowest prices. Keep it in mind when searching for a dropshipping platform and make the right choice!