What Is The Best Way To Monetize WordPress Blog? Dropshipping!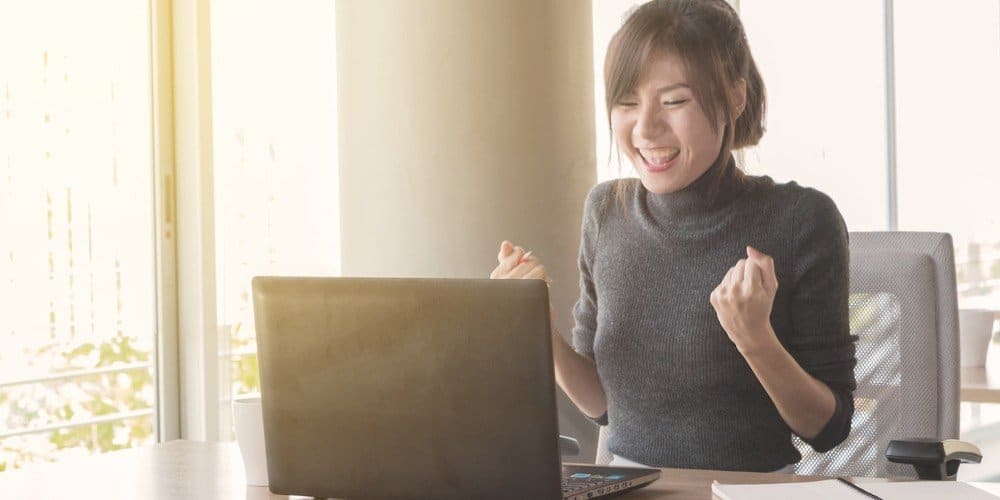 If you already have an online blog or just plan to get one, you can use this trick to benefit from your hobby greatly. Let's how you can monetize WordPress blog and turn your true passion into cash!
Life can be really funny sometimes.
I mean, we all find our ways in online business through some coincidences and random occasions.
When I was in college, I had a roommate (let's call her Lisa) – a very special girl.
We were both taking the same Translation and Interpretation courses, which, for Lisa, was simply a waste of time: she wasn't exactly studying, she was just waiting till the program is over and she gets her certificates.
Lisa's secret was a natural gift of writing. With this skill of expressing herself in a clear and captivating way, she didn't even have to prepare for classes.
Instead, Lisa was enjoying her hobby: organizing our household and her re-daily routines to create neat and pleasant environment.
She used to store all her clothes and personal belongings in some specific way, cook several meals in advance and put the food into containers to make sure she made enough, draw and plan new shelves arrangement in the wardrobe, etc.
I liked watching her doing all this, and Lisa happily shared her newest discoveries and inventions with me – but I wasn't her only follower.
At the time we first met, Lisa was running an awesome blog with several thousand readers. I've never seen such a responsive audience before: judging by the comments, people were actually enjoying the reading and were even forming some kind of community that shares similar ideas and passions.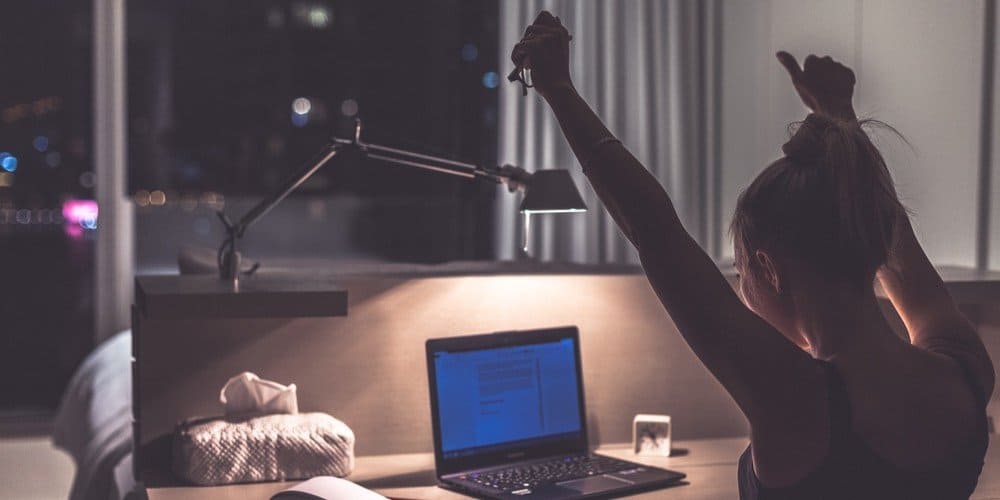 The blog, I guess, was popular for 2 reasons. First, Lisa's sharp mind and the skill of witty writing. Second, Lisa's deep interest in the blog's subject – she was, of course, writing about little things that make your room/apartment/office a better place. What materials she used to craft convenient drawer dividers, what's new in her must-have cleaning supplies list, how she to rearranged her jeans so that they take twice as less space than usual, etc. – she was writing about her experience in a simple and engaging way, and it was more than enough to win her readers' trust.
After graduation, I moved out and eventually lost track of Lisa…until the last week when I remembered about her blog and spend some time to find it.
Good news: the blog is still there and it's thriving.
Surprising news: her WordPress blog is now thoughtfully monetized.
Not only does Lisa keep writing articles, but she also makes some profits from her hobby. The trick is, there is now a webstore connected to the blog.
Basically, Lisa created her own store and attached it to the blog so that she could lure her readers into buying stuff from her. Quite naturally, she sells stuff that is related to her blog topics: fancy food containers, adorable laundry baskets, ergonomic mops and all things similar. I saw many of these items on AliExpress (because of my job, I check out this platform every day), so I'm convinced it's actually a dropshipping store.
That's an impressive career, right?
And here's the most important lesson of this whole story:
If you already have a blog or even the most basic website, it's super easy to create a connected store, turn your visitors into real buyers and make money from your hobby. Thanks to dropshipping, it doesn't take much effort to monetize WordPress blog.
Let's talk about it in more detail.
Why, in terms of dropshipping, WordPress blogs and websites are a great starting point?
When you already run a blog or any kind of website on WordPress, you basically have:
Knowledge of this specific thematic area
Some technical experience of managing a WordPress site
A loyal audience of readers/visitors
Understanding of the most relevant content that is interesting for your audience
In other words, you're half a footstep away from creating a highly demanded webstore with an incredible potential that is dedicated to the same subject as your current store.
Without any doubt, it's the perfect way of starting your own e-commerce business. You already have a considerable audience with a high level of engagement! Therefore, it will be much easier for you to raise awareness about the store, promote it, and generate a huge amount of sales.
If you're wondering how to do it technically, here is the step-by-step instruction!
How to monetize WordPress blog: Stage 1 – Store creation
Step 1. Identify the niche
Your own blog or website is definitely dedicated to some specific area, right? Most likely, you're an expert in this sphere, which is why you'll find it really easy to choose a suitable niche. It should meet the following criteria:
It's closely connected to the topics of your existing blog/website
You're passionate about it and you have broad knowledge of the area
You can write a lot of articles on the theme and the related topics
There exist enough items that refer to this niche
Think of several different niche options, check their potential in terms of SEO, and pick the most favorable one.
Step 2. Analyze your customers
There are several things you need to know about your target audience if you want to work with your buyers more efficiently.
Typically, blog owners know their readers quite well. It happens naturally because you constantly read their comments and note how they talk to each other.
In some time of running a blog, you get the general understanding of your readers' most important personal features. You learn:
Thing they like about this particular sphere
The types of news and updates they prefer
Specific aspects of their language and speech
Other media channels they use to entertain themselves, etc.
This way, you're able to find the way to:
Establish personal connection to your buyers
Understand their urgent needs
Identify the major factors influencing their buying decisions
In general, plan your promotional activities with a higher efficiency
Step 3. Pick the items
Since you're an expert in the niche you're writing about, you definitely know a lot about the newest developments in the area, brand new items that enter the market, and the hottest trends.
At the same time, since you know your readers fairly well, you understand what are the most demanded items for this audience, what are the most important product features that grab the customers' attention, and how much your potential buyers can afford (this is super important because it defines your pricing strategy).
As you can see, it's a really favorable situation for you! You can safely use the knowledge to scan AliExpress and select the perfect dropshipping items.
It is a great idea to go one step further and actually order a couple of the selected items for yourself. Here are the reasons why you should do it:
This way,

you check the reliability of the seller

you've chosen and the quality of the item you're going to offer in your store. You value and respect your potential buyers, right? Certainly, you don't want to disappoint them and earn a poor reputation as a seller. You already have trust of these people, and it would not be wise to lose it. This is why a couple of bucks spent on a test purchase is actually a good investment!
When you have a couple of real actual items at your disposal,

you get yourself a wonderful news topic

. Just think of the various types of articles you can now write! For example, you can make a review of these products, post their detailed photos, show the products in action, describe the process of unpacking and the first ever use, etc., etc. You can even shoot a short demonstration video and post it on YouTube or Instagram; as you can guess, it will trigger a major boost in sales.
Step 4. Make the store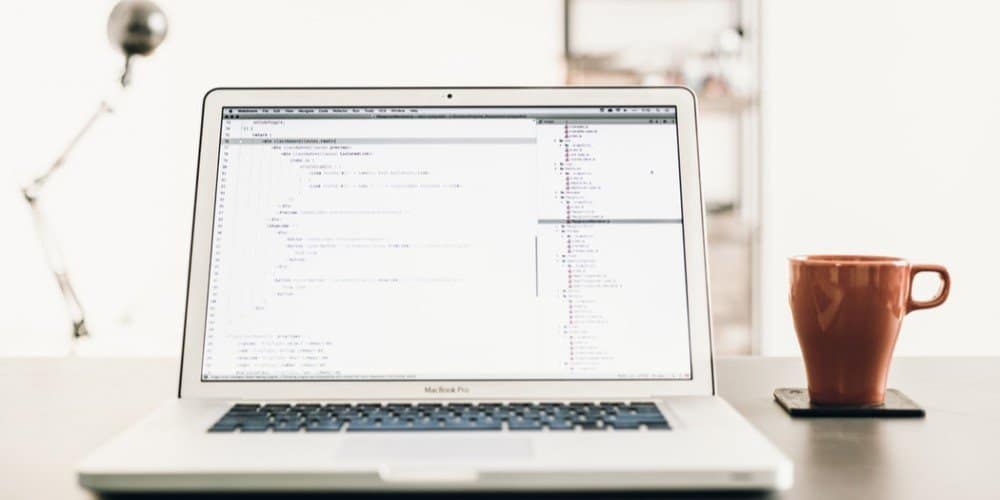 All the preparational works are over, so now you can easily create your own dropshipping store. You have a niche, a range of products and a ready-to-buy audience. Now, you only have to do a tiny part of the job – almost everything is done already.
You don't even have to think a lot about the store address. Since your blog already has a well-known domain name, you can place the store on a subdomain to make it recognisable and trustworthy.
Then, to create a webstore that works semi-automatically and doesn't require much management and your personal time, you can follow either of the ways:
Assemble the store yourself and install AliDropsip plugin that automatically adds and updates items, transfers the orders' details to AliExpress and provides you with the relevant store performance data
Order a ready-to-go dropshipping store from our team and enjoy a customized unique solution that is carefully tailored to suit your specific business needs
Congratulations! Now you have a fully functioning dropshipping store that is related to your already existing website. That gives you incredible opportunities for promotion and further growth!
Promoting your store is absolutely necessary: it increases the customers' flow and generates more sales! These financial resources are vital if you want to keep running your blog on a new quality level and would like to develop your business.
So what do you need for your dropshipping store promotion?
How to monetize WordPress blog: Stage 2 – Store promotion
Step 5. Make a blog announcement
This is quite an obvious first step 🙂 You already have an audience of greatly interested readers and visitors, so they should be notified about a brand new store opening. Most likely, some of them will become your first buyer ever!
Write a blog article that breaks the news, and tell a bit about your store and the products you offer. Don't forget to provide the store link!
Step 6. Put banners and store links in your blog
As you can guess, a one-time announcement is not enough to keep people aware of your store.
First, go through all the existing articles in your blog and put your store or product links wherever they feel appropriate. Don't put too much (it will look annoying), but try to place a link in every article if possible.
Then, put a bright noticeable banner in your blog. When you order a ready store from AliDropship, custom design is included in the package; feel free to take a banner designed for you by our team and place it in your blog as well.
Don't forget to put relevant banners when something happens in your store: new item arrivals, sales and special offers are worth to be shared with your readers!
Step 7. Make product reviews
As we already mentioned it before, it's super easy to find an idea for a series of several related articles if you have an actual physical product at your disposal. Write about everything: your first impressions, testing the product for the first time, benefitting from its regular use, etc.
But even if you don't have the opportunity to describe every single product you sell, don't worry! Ask your buyers to write you something about the products they have purchased, and ask their permission to post their reviews in your blog. It's a huge trust boost!
Oh, by the way: if you ask your buyers to also send you photos of them using the products, you can hugely benefit from Customers Gallery add-on. Check out the link to learn why it's an awesome must-have for your store.
Step 8. Work on email marketing
Emails are super powerful. They let you spread the word about new cool products in stock, great discounts, news from happy customers, and all that. Plus, they can even help you reconnect with the customers who left the store without making a purchase!
Step 9. Go on social networks
Facebook promotion and Instagram promotion should be your best friends. Going on these social networks, you:
Reach the audience you never tackled before
Build long-lasting relationship with current buyers
Efficiently communicate with followers and turn them into buyers
Track the independent reviews and improve your store performance
Since AliDropship solutions free you from routine managerial tasks and save you tons of time, you can safely channel your efforts to the things that require your personal attention, and promotion surely is one of them. Still, we have a handy automatic solution for this, too – the Social Rabbit plugin can handle promotion on 4 social networks at once, and, as our clients say, it is both a time saver and sales driver. Not bad, right?
Step 10. Keep track
Dropshipping stores built with AliDropship have a super convenient dashboard that lets you view and analyse all the products, prices, sales, profit, traffic, orders and other stats on the same panel.
Knowing what's happening and why, you get a brilliant opportunity to improve your store, grow your business and outdo yourself – who knows, maybe in several years you will turn your tiny webstore into a huge globally known empire?
It's all up to you, you know.
As you can see, it can be quite easy to monetize WordPress blog and make your first steps towards building a profitable online business. Wouldn't you love to try it out yourself?