How to Reach Your Perfect Facebook Target Audience In 2020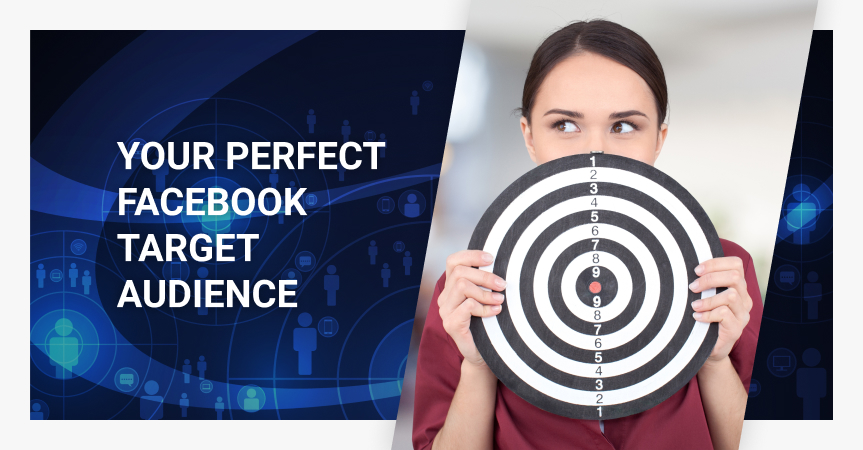 In this article, you'll discover how to build Facebook target audience for your FB Ads and skyrocket sales in your online store.
Ad targeting options on Facebook allow you to build audiences who are likely to be interested in what you sell. Whether your dropshipping niche is big or small, you'll find targeting options that match your preferable goals. Use our tips below to reach the customers you care about and start boosting your sales today!
So, you know that Facebook is the largest social media platform online with the greatest audience targeting options. We are going to show you how to optimize your Facebook Ads targeting so you can generate a higher return on advertising spend.
How to analyze your current audience?
If you already have some traffic and sales in your dropshipping store and develop nice accounts in social networks with enough amount of followers (at least Facebook and Instagram accounts) you can use the tools listed below to find out who your fans and customers are. With the help of this information, you won't spend your money blindly on Facebook.
Tool #1 – Google Analytics
Even if your accounts in social networks are new-made, Google Analytics can be useful for determining what types of traffic you're attracting to your website. Click "Audience" on the left tab.
You can see breakdowns of demographics, interests, geographic locations, behavior, devices, etc. It's very useful information for your Facebook advertising strategy. Here are the affinity categories and in-market segments to give you the idea of how focused this data can get. The older your website is the more accurate data you can get.
With the help of this information you can optimise your ads on any platforms. At least you should pay attention to the GEO and Demographics. However, if you don't have enough time or money for testing, this information would decrease your spending.
For this article we've chosen our website selling different phone cases. We see that we have an almost equal number of males and females who mostly use their smartphones to visit our website. The age varies from 18 to 34 years. The age group of 18-25 years old is a bit bigger. Our in-Market Segment is Consumer Electronics/Mobile Phone. Also, you can see the list of countries from which our traffic comes. But don't be satisfied with only this data to make your conclusions, check other tools too!
Tool #2 – Facebook Page Insights
If you pay enough attention to your Facebook Page and share really good materials, your page Insights could be very helpful. Go to the Facebook page of your store and choose "Insights". Here you can see the data about your current followers. Look through the demographics and GEO because basic audience targeting options in Facebook include location, age, and gender.
Data that you get from these two tools can differ. It depends on many factors including the way you grow your followers and your previous Advertising Strategies. One way or another, you shouldn't stop analysing.
Age groups in Facebook Page Insights coincide with data from Google analytics, though here we can see that Males come in at 67% of all the followers. Most of our followers are from Russian-speaking countries, but don't rely on that, these are purchased subscribers.
Tool #3 – Instagram Page Insights
Well, if you have already promoted your Instagram account and got a good number of followers, you can use Instagram Insights too. Statistics is available since you've switched your account to a business one.
The best way to get your most devoted followers is to use Shoutouts. Here is the ultimate guide of how to use Instagram Shoutouts in dropshipping business.
Once again, we witness the equal proportion of males and females of the same age groups. It's almost the time when you can state the characteristics of your current traffic.
Tool #4 – Sales Statistics on your website
Don't forget to look through your actual sales, especially if you get them during Shoutouts. You may see the gender and the country of your customers, best buying countries and your best sellers. All of these will be very helpful as well. Check these data on your website. Go to your website – "AliDropship" – "Reports" – "Sales Report".
How to put yourself in a customer's shoes?
With the tools listed above we got an idea about our buyer's persona. Right now you can answer the basic questions about your customers and put the answers in your notes:
What is the gender of your customers? –

50/50.

How old are they? –

18-24 & 25-34.

Where do they typically live? –

USA, UK, Canada, Germany, Spain, Italy.

What device do they use to surf your website? –

Mobile.
It's about time to dive into the core of this article: the specific methods you can use in creating your Facebook Ads targeting strategy. Now we are going to start learning about advanced targeting.
Essential Method of Targeting – FB Audience Insights
Audience Insights is different from Page Insights because it looks at trends about your current or potential customers across Facebook, whereas Page Insights looks at the interactions with your Page (i.e., likes, comments, and shares). Using Audience Insights, you can get aggregate and anonymous information such as:
Demographics — Age and gender, lifestyle, education, relationship status, job role and household size;
Page likes — The top Pages people like in different categories, like women's apparel or sports;
Location and language — Where people live, and what languages they speak;
Facebook usage — How frequently people in your target audience logging onto Facebook and what device(s) they use when they log in;
Purchases activity — Past purchase behavior (i.e. heavy buyers of women's apparel) and purchase methods (i.e., in-store, online).
And you can view this information for three different groups of people:
People on Facebook (the general Facebook audience);
People connected to your Page or event;
People in Custom Facebook Audiences you've already created. If you already have a large enough customer base, you can import your customers' email addresses into Facebook and create a custom audience.
If you don't have big enough base of emails, you still can use this tool to run insight reports on competitors, top brands or interests. The trick is to be sure you have a similar product to offer.
Facebook Ads Targeting Instruction
Actually, it's a free basic tool that you might want to use. This is the easiest way to research information about your potential clients. Here is our step-by-step instruction:
You open up Audience Insights and type an interest related to your niche or type of product you are going to promote.
1. For instance, we decide to promote iPhone & Samsung Cases with Van Gogh Paintings. So we put "Vincent Van Gogh" in interests and delete "United States" in the "Locations" tab because it is given there as a default. You can now see age and Gender information in Demographics. After that we can narrow your audience according to this data in "Age" tab. So, your audience have changed from 8m-9m to 4.5m-5m monthly active people.
2. Click "Location" where you can range the countries by clicking "Selected Audience". After checking these countries you can narrow the audience using the information from your notes about your current customers and put countries in "Location" tab.
3. Now check "Page Likes" by clicking on them. Here you can view the top pages people like in different categories. It could also be helpful in targeting Facebook audience. Try to look through some of them and put pages with good engagement in your notes.
4. Also, scroll down the page in "Demographics". We see that most of our potential customers have enrolled the "College". So we also put it in "Education" tab.
5. After all the manipulations, we got the audience which we can save for the future by clicking "Save" button. We could have decreased it even more, but 500k-600k monthly active people is the best size of audience.
Table of researched Facebook target audience interests
When we do audience targeting research in Facebook we don't usually desire to keep everything in mind. So we fire up Google Sheets to create table of Interests with keywords. Here is the table from which we start. Pay attention to the gradation of the interests, you'll need to do the same. After creating the template of the table, you need to put here the keywords that are available on Facebook.
If you want to know what interests Facebook chooses for you, you can go to Facebook ad preferences. How well-suiting do you find it compared to your actual interests? Those interests are broad and tricky to make use of. That's why we need to use keywords that is a blend of fan pages, buzzwords, etc. You should know that you target cold audience while you use interests, and target warm audience when you use custom audiences generated with the Facebook pixel.
Filling the Table of Audience Interests
Open your favorite Facebook Ads Manager or Power Editor and click "Create Campaign". You need to go to the "audience" section in ad set settings. Firstly, you choose your standart Demographics and Geo setting for your audience or you can find the one you previously created in Audience Insights. You can select language for your audience to narrow it and to show your ad to those people who can understand your message.
Next step is to specify the main interest. In our example we put "Vincent Van Gogh". Then press "Suggestions" button to see more relevant interests. When you pass the mouse on any of the interests, you see the number of monthly active people who have expressed an interest or liked pages related to "Van Gogh".
Then you put all of these interests in your Google Sheet and fill the cells with some color on the assumption of the color gradation of monthly active people. What for? You can use this table and combine the interests any way you want to find the best audience or to avoid overlapping audiences (when your ads are competing each other and waste your money).
Don't forget to exclude customers who already know about Chinese online shopping websites! They probably won't buy from your store. And of course, that exclusion will narrow your FB audience.
Do you suppose that most of the people interested in Vincent Van Gogh are college graduates? Facebook allows you to put that in the interests.
Don't forget to save your Facebook target audience. You will be able to use that audience any time you want without wasting time on corrections.
Searching through the suggestions won't be enough. You can do some research using Google and Facebook Search, stalk fan pages and suggestions on those pages, check Wiki or fansites and then put other keywords if they are available.
There is a lifehack about keywords – "But No One Else Would" Trick. For instance, everyone knows Van Gogh's name but not everyone can tell you any of his paintings. Try to aim at the true fans unless it's not something really "hype" at the moment.
Conclusion and Takeaways
Spending money blindly is the worst mistake you can make.
Segmenting audiences to target (and retarget) is the key to successful running of a Facebook Ad campaign. Use all of your data and analytics to perform informative market research – it will help you to get really good sales.
Mix and match to find and refine combinations of Facebook target audience that really hit home. We wish you good luck – we are sure you'll make it! Feel free to ask us any questions in the comments, we'll do our best to give you the best answer to help you with your ads.