AliDropship Blog
Get marketing tips, tricks and dropshipping inspiration right into your inbox!
Sign up today not to miss out a single post:
Total Disaster: 10 Dropshipping Mistakes That Freeze Your Business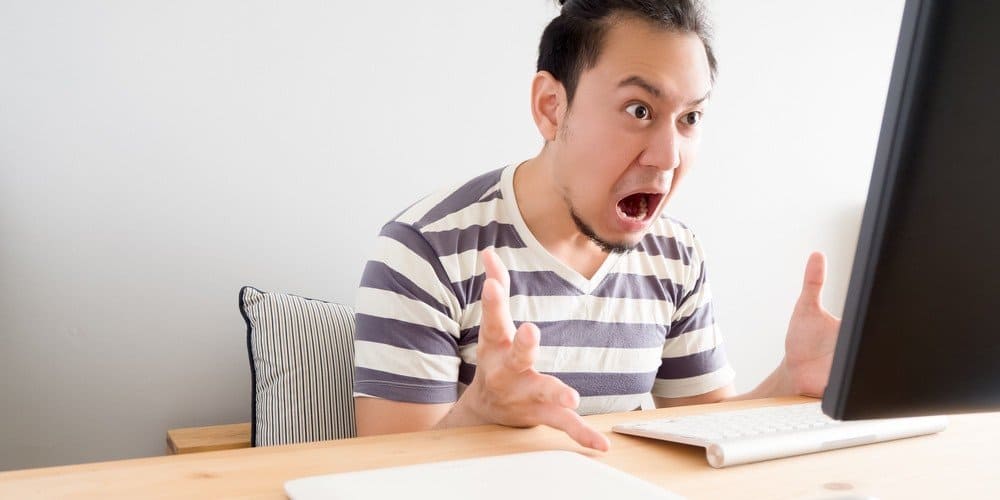 What are the worst dropshipping mistakes? Using our own experience and our clients' feedback, we put together the following list.
There is a saying: forewarned is forearmed.
When you know the most common faults of dropshipping store management, it gets much easier for you to avoid them.
And it's much more pleasant to learn from someone else's mistakes than from your own errors, right?
This is why you will totally appreciate our selection of the most serious dropshipping mistakes that totally slow down any business!
Table Of Contents
Worst dropshipping mistakes: store content, appearance and structure
#1. Careless niche choice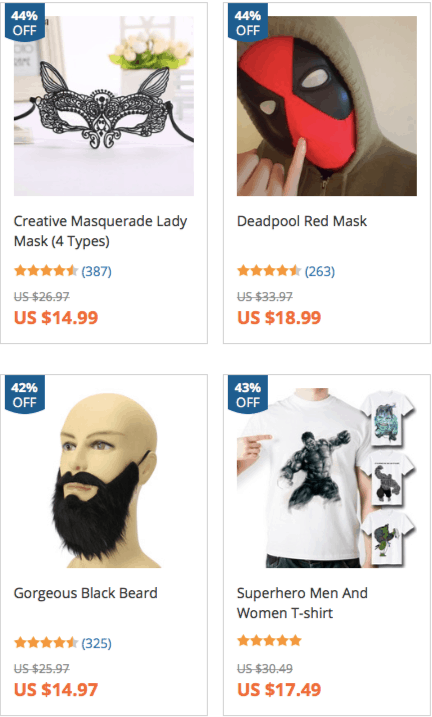 There exist numerous guides that explain how to choose a perfect niche in terms of promotional potential and SEO, but still, lot of people
don't pay enough attention to this highly important step.
In our practice, we dealt with people who were blindly picking a totally random niche simply because someone else recommended it.
We saw stores with hundreds of unrelated items imported without any logical system.
The result is always the same: these stores make no sales.
Imagine a person who got someone else's recommendation to take, for example, a Sex Toys niche ('hey, it's promising and money-making, take it!') and opened this store. Do you think this person has any idea how to properly select items for this store, or what channels to use for promotion?
If the store owner knows nothing about the niche, has no interest in it and does no research, it will be nearly impossible to find demanded products, correctly promote the dropshipping business and speak the customers' language.
#2. Confusing store structure

Bad store structure is a common reason of a really low conversion rate. The market offers plenty of store organisation solutions that are tailored to provide the best customer experience possible, but when newcomers to ecommerce business ignore them and try to assemble their own stores from scratch, frustrating things happen.
Imagine that some store has several T-shirts in the 'Slippers' category, and page with swimsuits is named 'Dresses'. Will it be clear for this store visitors where to look for the desired item? Plus, let's suppose there is no 'Bestsellers' category, and the pages with general store information and payment/delivery terms are also missing. Will the visitors trust such a messed up website?
A store that shows the products mixed up without a logical structure and lacks the pages with crucial purchasing details inspires no trust and generates little to no sales.
#3. Poor design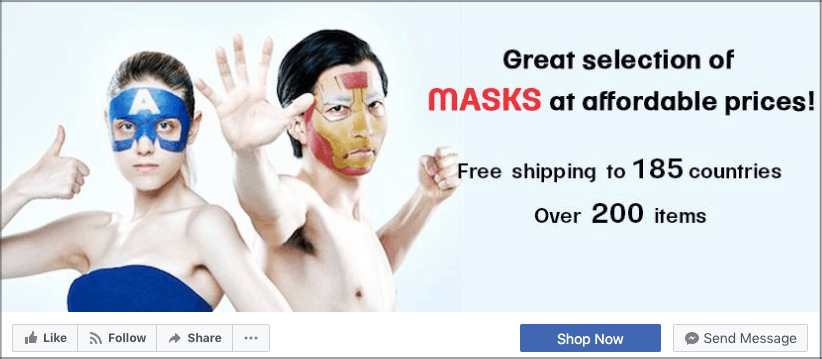 Every store has several visual elements that help it stand out from competitors and become easily recognised. These elements typically include store logo, favicon, main page image, header images for social networks, and promotional banners that are created to notify viewers of special offers, sales, etc.
What happens if these elements are designed by someone who has no relevant experience and knowledge?
First of all, a huge time loss. A store owner wastes tons of precious time on something that can be done really quickly by professionals.
What's even sadder, the results of this independent design are often not even worth the time spent. Technical requirements on the file size, format and resolution are ignored, so the quality and readability of the images get too low. So, are all the efforts worth it?
Store design elements that are created with no technical requirements in mind look totally unprofessional, which hurts the store's reliability as well as visitors' confidence.
Worst dropshipping mistakes: product pages
#4. Unedited product pages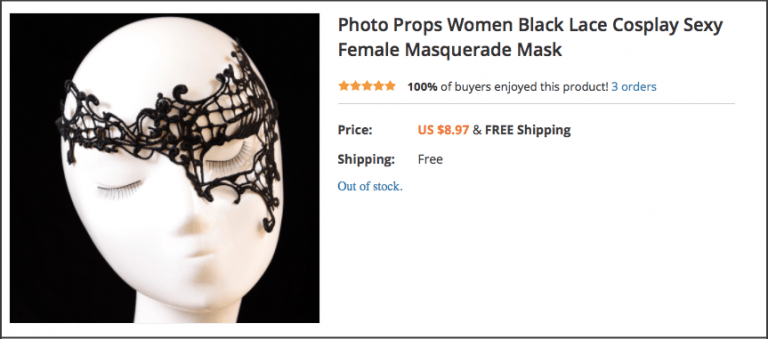 When a product gets imported from AliExpress, it should go through a number of improvements.
It is recommended to follow these 12 steps of product page editing to get an appealing and professionally looking page.
We saw absolutely surprising examples of product titles that contain 'AliExpress' along with 10-15 other unnecessary words (to say nothing of the unedited URLs that basically scream: 'this is an item from AliExpress, don't waste your money!')
If nothing in the product name, description and image gallery is edited, you get an absolutely ridiculous product page that doesn't motivate store visitors on making any purchases.
#5. Questionable reviews

Ideally, when you import product reviews together with the AliExpress items, you want to create a positive image of your store and show that previous buyers were happy with the purchases.
But, look at the screenshot above: a buyer complains that it took the seller more than 3 months to send the order, plus the item has a low quality. Is this really the reputation you'd like to have?
When product reviews are imported in bulk without careful reading, it's possible to accidentally take negative reviews that affect your store reputation.
#6. Suspicious number of orders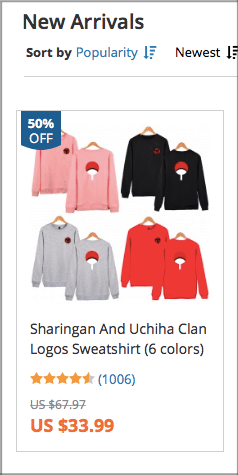 Dropshipping stores are awesome because you can import new items any time you like, and even manually edit the number of product offers…if you don't get too carried away.
Look at the screenshot above.
Can you believe that it's possible for an item from the 'New Arrivals' category to already have 1000+ orders?
The inconsistency between the number of product orders and its availability period seriously hurts the store's reliability and trustability.
#7. Obviously fake discount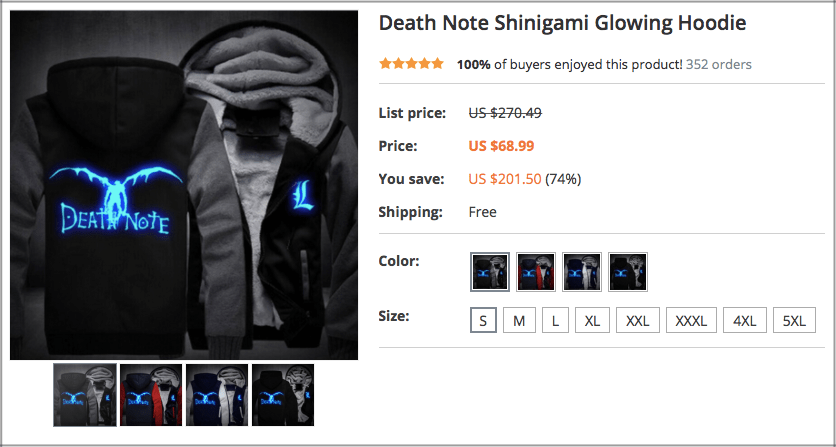 Discounts and special offers are one of the most common elements of pricing strategy aimed at generating more sales. When a customer sees a huge discount, it works as a powerful motivation to make a purchase right here, right now while the appealing offer is still valid.
But you can get it wrong, too.
The example on the screenshot above shows how fake these promotions might look. 74% discount is certainly a good deal, but seriously, who would believe that this item originally cost $270.49?
Online shoppers can't trust a store that manipulates them so obviously, and such price games can seriously damage the seller's reputation.
Worst dropshipping mistakes: promotion
#8. Wrong promotion links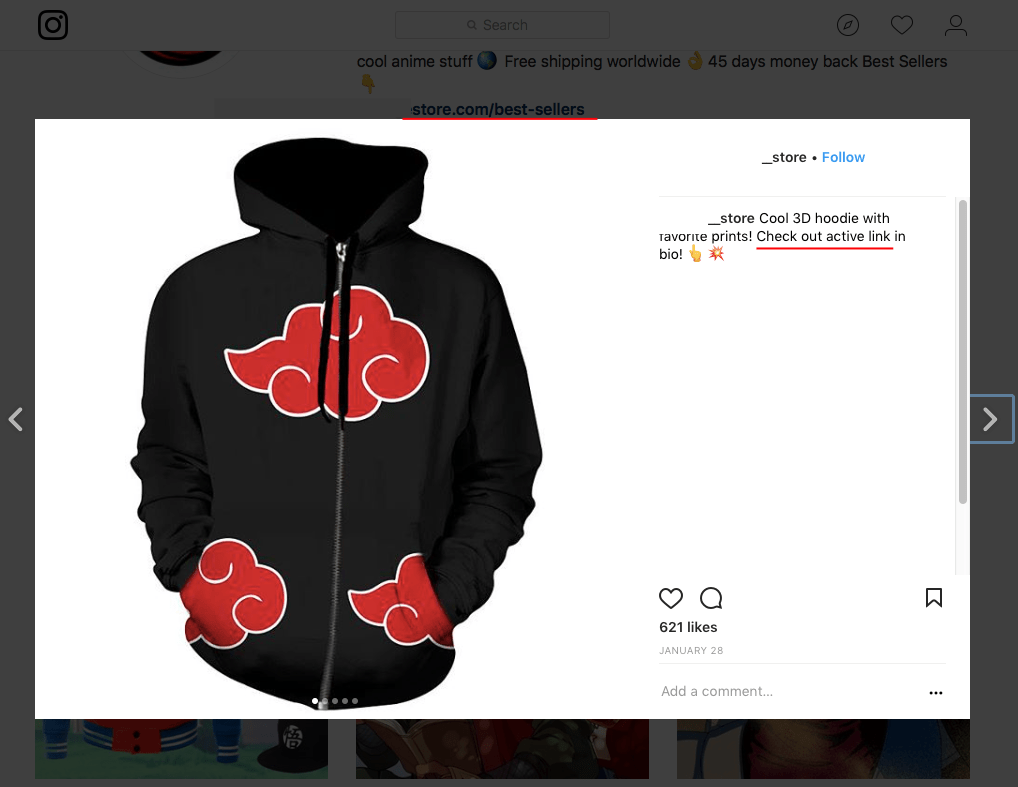 When you first see this Instagram post, you might think that you can view this hoodie in more detail if you click the link in bio.
But if you look closely at this screenshot, you'll notice that the link in bio takes you to the whole 'Bestsellers' category and not to this particular product itself.
Is it too bad?
Well, if this hoodie is really present in the Bestsellers category, and if it's not shown on the 2nd or 3rd page, then, maybe, a really motivated person will find it in the store and make a purchase… But what are the chances?
If the product/category links in your advertising materials are irrelevant, the whole promotion has little to no effect.
#9. Unsupervised social networks accounts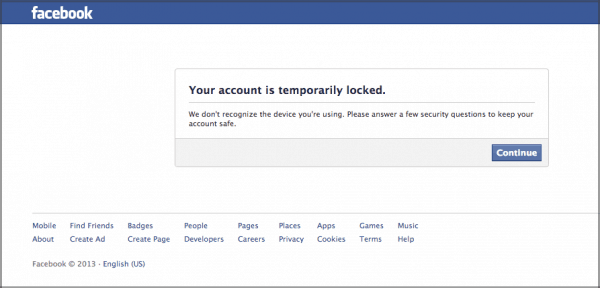 Oops.
Sometimes, your Instagram or Facebook account can get blocked, which is obviously bad for your sales, reputation, clients' relationship management, and basically everything. Mostly, it's easy to make everything operational again, but it's better to take the action as soon as possible.
It's great if you're using

auto-posting systems

to run your social networks accounts on autopilot, but if you don't check the accounts performance on a daily basis, you can easily miss some bad news.
#10. No social networks communication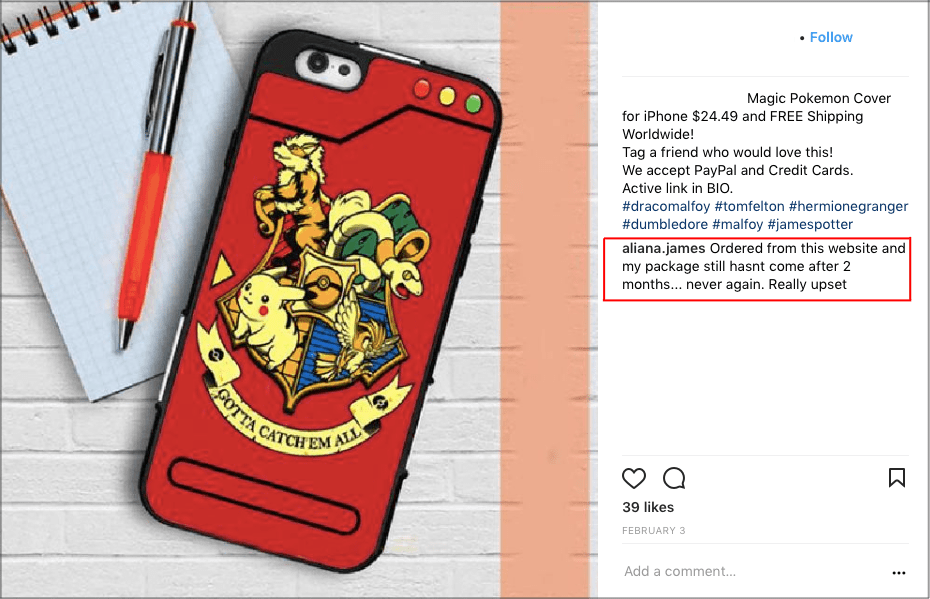 This example of a customer's feedback is sad, but what's even sadder, the store owner leaves no official response: no explanation, no apologies, no alternative offers – nothing. What impression does it make on other people who notice this post?
The lack of communication on social networks, both in the comments section and in private messages, makes you lose potential customers and hurts your store reputation.
Okay, now you know the basics!
Avoid these common dropshipping mistakes, and your own online business will thrive for years to come.
Join 325,000+ entrepreneurs who are already mastering new skills with our FREE Guide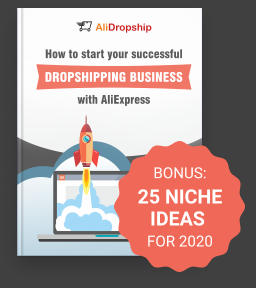 How to Start Your Successful Dropshipping Business with AliExpress
Get step-by-step instructions for newbies, expert advice how to build and promote your store, and best tools for AliExpress Dropshipping