$455,058 In A Year: Moussdog Is Ready To Become An Ecommerce Dropshipping Millionaire!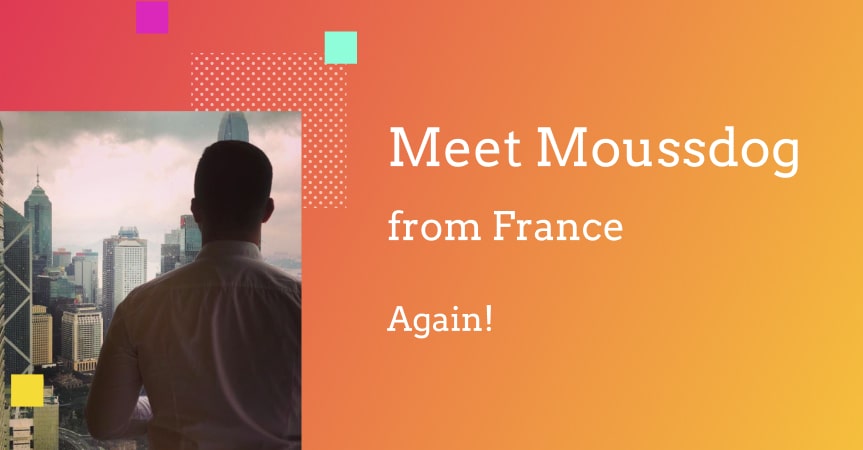 Do you remember our client Moussdog who shared his adorable eCommerce dropshipping success story some time ago? We've heard from him again recently, and he has something even more exciting to share with us!
Judging by his newest forum thread, his dropshipping (and personal) life has changed significantly since our last interview 🙂 So, let's ask him how it's all going!
Disclaimer: all the success stories published in AliDropship blog are the results of interviews conducted in the written form. Even though the editors may make some minor changes to the grammar, spelling, and/or punctuation, the respondents' writing styles, views, opinions, stores screenshots and personal photos are left unchanged.
Hi Moussdog, what are the most significant changes to your life? What are you up to these days?
I think that the biggest change in my life, is the freedom that I have now. I can clearly do whatever I want to do whenever I want to.
This year I spent 3 months in Miami, been to Tokyo, Hong Kong, Amsterdam. I'm not a full time traveller cause I still love too much my momma food lol but if I see a cool place, I book my tickets instantly. I just need my Macbook and my Credit card.
What does your average day look like?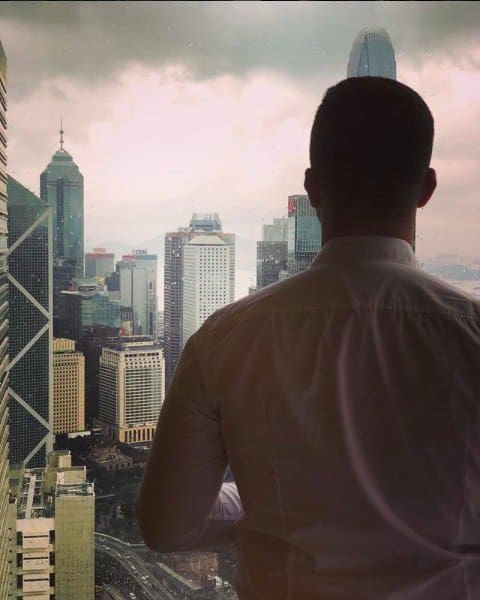 I wake up, check my mails, check my DM, prepare some Instagram shoutouts. I answer to my clients because I still manage the customer support by myself. My sister fulfills all the orders and tracking numbers. The hardest part at this level is to delegate but if you don't do it you will slowly kill your business. So most of my time I spend time for myself or learning about other things.
What about the eCommerce dropshipping automation tools you're using? Has anything changed?
AliDropship plugin is way better now. The killer feature is the new tracking number system, I save a lot of time thanks to this feature. I really like the Countdown addon. Since I bought it, I saw my conversion rates doubling.
How many stores are you running now? What's your strategy?
I only have one store for the moment because I did not have enough time to launch new stores cause I have some other business right now, but I'm looking to launch 2 new eCommerce businesses with more branding this time. Now that I have a good experience with Chinese supplier and registered my company in Hong Kong, I have a lot of contact there that can help me.
My strategy is the same as before, Work with influencers, I recently started buying Instagram/ Facebook/Twitter pages, it's a great technique when you can afford it. My advice if someone is looking to launch a new store is to find an actual trend first. Every trend is a potential business.
Can you please tell us more about registering an eCommerce dropshipping venture?
I remember, in November of 2017 I made 67000€ in one month. When you make this amount of money you start thinking of the legal and tax aspects of it. I'm living in France and everybody knows that's it's one of the worst country to do business. Specially for Dropshipping and eCommerce.
So I decided to register my company in Hong Kong. No VAT, 20% of tax on profit.
I opened my company really fast and easily via Bridges – it's a fiduciary company that handles all the paperworks with the government where you decide to register in.
The only thing difficult and stressful part about it is that you have to go to Hong Kong physically in order to prove to banks that you have a real business running and show that you have daily transactions related to this business
What were your struggles with PayPal and Stripe?
More money, more problems! I like to say that Paypal is heaven for buyers and hell for sellers. They saw that I had an important volume so they blocked my money and asked me about 20 questions about my business ( turnover, staff, stock, quality…) It's really important to take your time and respond to these questions one by one with the maximum of details you can give them. They finally decided to keep 20% of all my transaction for 45 days to assure that I have money always left to deal with buyer disputes and chargebacks.
It was exactly the same story with Stripe but finally they gave me back my account with no restrictions.
What's the story about your competitor?
I had several DDOS attack on my website, fake review, at first I didn't knew that it was a competitor doing all this but one day I received a fake threat letter from supposed lawyer asking me to close my store. I realized day after that it was a competitor.
How, in general, do you feel about your nowadays life? What are your plans for the future?
I love my life right now, 2 years ago I was hating it. Everything changed when I saw that Yaros thread on a forum. It's crazy when I think about it.
I spent all this year traveling, meeting new people, networking a lot because when you say that you're 21 yo and you are running an eCommerce who generated half a million in a year, people become crazy curious lol.
My family is really proud of me, that I could create a profitable business without any degrees. Not even a high school graduation.
2018-2019 will be a good a busy year for me. It's time for me to settle new scores. I'm looking to start a brand and launch other business. God willing.
Follow me on Instagram if you want to know a little bit more about me.
See you guys when I'm a millionaire.
Moussdog, thank you really much for the feedback! Your example inspires thousands of eCommerce dropshipping entrepreneurs across the globe, and motivates them to join our thriving dropshipping community.