How Much Does It Cost To Start A Dropshipping Business? What Kind Of Budget You Need In 2020
"When it comes to money, everyone is of the same religion," a French writer, Voltaire, said.
For business, it's especially relevant. No entrepreneur can ignore the money issue. Neither can you. That's why in this article we're going to tell you how much does it cost to start a dropshipping business in 2020.
It's never been as easy, fast and cheap to start your own business as it is today. If you want to start your journey to financial independence, then – welcome! Dropshipping business model lets you live out your dream.
There may be some people who're still waiting until it costs nothing to start a dropshipping business. Well, here's the deal: even if your budget is significantly limited, you've come to the right place! With our solutions, you won't need much money and effort to launch your business. Let's talk about it in more detail!
How much does it cost to start a dropshipping business in 2020: a minimal budget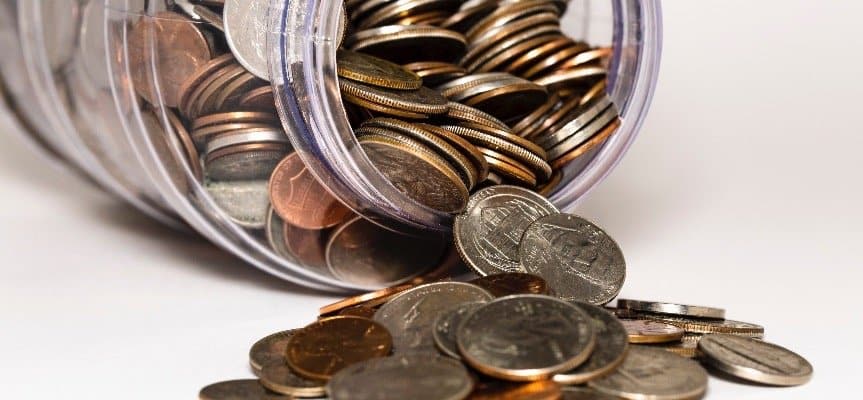 Who's never dreamed of being the hero of those from-rags-to-riches movies?
Everyone wants to have this stroke of luck and come into money.
Well, you've got two ways.
You may either hang around waiting for this or get a grip on your life as Mousslim from France did.
His path to $455.000 in a year began after buying AliDropship plugin for $89.
Of course, it would be wrong to say that he had no other dropshipping costs apart from this. We don't want to hide anything from you. And we won't!
Let's work out the minimal budget you need to start dropshipping in 2020.
At first, we should figure out what things are necessary to launch an online store.
Since dropshipping allows you to avoid the difficulties of any brick and mortar business, there essentially are only five steps to launching a store:
Choose a niche
Create a website
Find suppliers
Add products to your site
Come up with a marketing strategy
Let's move on to the figures!
Niche research
Expenses – $0.
There is no need to pay money. Besides, if you don't want to spend any time on carrying out a research by yourself, there's an easy solution. Our team offers you a free niche research tool that estimates the niche potential and even gives some recommendations on how to use it in your business most efficiently.
Website creation
Expenses – $134.
Now let's take a closer look at creating your site. What do you need to get it? Here is the list of the must-haves:
A domain
A hosting provider
WordPress content management system (CMS)
AliDropship plugin
Your creativity
Doesn't look like a long one, right?
Now, it's time to learn how big your startup costs are going to be.
Simply speaking, your domain name is the address of your website. It's unique and it lets customers find your site on the Internet. On GoDaddy.com, you can buy a decent domain name for about $10 for the first year.
The next step is a hosting provider – in other words, a server for your website. You can search for one on your own or use our service. AliDropship offers you its hosting for only $48 per year.
Now, you've got a domain name and a hosting provider. What's next? It's time to build your website now!
Go to WordPress.org and download its software to your server.
The beauty of this software is that it's absolutely free. You spend $0 again.
The next thing you need is AliDropship plugin. It's going to wrap up the process of creating your online store.
Mousslim bought it for $89 in 2017, and the price hasn't changed since then!
But, we've got a surprise for you. A little lifehack: just use the STARTER15 coupon code as it's shown on the picture below. This way, you save $13, and pay less than $76!
Here, on the same page, you can also put a tick and add hosting for 1 year, which we've already mentioned.
Now when you've done it, there is one last thing left. Customize your website as you'd like to. Naturally, you don't need to pay yourself for your own efforts 🙂
Let's sum it up! Your domain name is going to cost you $10. Plus, you'll spend $124 on hosting and AliDropship plugin combined. The rest is for available for free. So the total price for your website is $134.
Suppliers and products
Expenses – $0.
I could say a trivial thing that you need to find a reliable business partner for your dropshipping business, but I'm sure you've already guessed that.
The question is – how? How can you find such a partner and how much might it cost?
Let's start with the "how much" part. It's easy: the answer is $0.
All you need to do is go to AliExpress and make your choice. You can learn more about choosing a supplier from this article. What we're interested in is the price. And you don't need to pay any fees to anyone.
When you've chosen your business partners, you can add products to your online store.
You've already got AliDropship plugin. This means you can import as many products from AliExpress as you want. You pay nothing for this.
Marketing
Expenses – $0.
Honesty is the best policy.
And we're going to speak frankly to you. It won't be easy to promote your online store with little or no money.
But!
It's possible.
For this purpose, you need to learn about SEO as much as you can. Search engine optimization (SEO) is the most powerful free marketing tool you could have under your belt. If you properly optimize your website in general and product pages in particular, people will naturally come across you online store.
Websites such as Quora.com could be a great sources of free traffic to your shop. People post all sorts of questions there. Reply to those that your target audience might be interested in. Don't forget to include links leading to your site into your answers.
Another must-do thing is your activity on social networks. Depending on your niche, you can successfully promote your store on Facebook, Instagram, Twitter, Pinterest, etc.
You need to create accounts on these platforms, find communities related to your niche, post comments and so on. In other words, you should manually promote your store there.
Yes, it takes quite a lot of time. But when you earn a bit money, you'll be able to buy Social Rabbit add-on and pass the torch to it. The best news here? You can start with the Rabbit's FREE 7-day trial before making your final decision! And of course, you are more than welcome to rely on useful marketing tips in the special section in AliDropship blog.
Well, we've found out that at least for the first time, you can get along without any marketing expenses.
So, you can spend only $134 to start your dropshipping business in 2020.
I'm sure you'll have some money left to celebrate this, after all!
How much does it cost to start a dropshipping business in 2020: a medium budget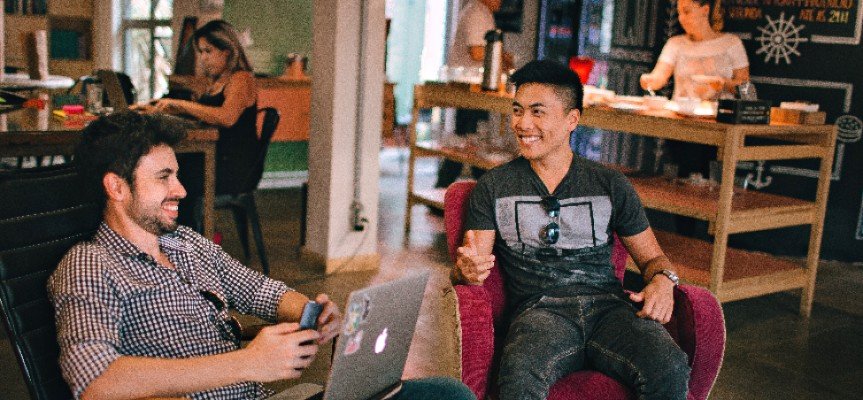 It's said that money can't buy you happiness.
I don't even know… Wouldn't you be a bit happier if the most difficult business tasks were done for you?
If you have money, you can avoid difficulties. And in dropshipping, you don't really need much to get around many obstacles.
Let's be honest. Getting a complete ready-to-go business for $500 is a good bargain.
Yet, it could be cheaper if it's the dropshipping business.
You could order a custom store on AliDropship website. And within 13 business days, you're going to be an owner of an online store built for you by the team of professionals. Let's look closer at what you actually get when you buy a custom store:
A niche research
A domain name
Google Analytics integration
Website customization
AliDropship plugin
At least 50 products that has already been added to your store (you can add more later)
On-site SEO
Social page on Facebook
Not bad, right?
But the best part is that, you can start your dropshipping business for $299. And it's a one-time payment.
But there's more good news. It would be unfair not to tell you how you could save a bit more money. Use the coupon code CUSTOM10 to get $30 off your store cost!
Along with hosting for 1 year, it's going to cost you $317.
The rest of your money can be invested in your PPC (pay per click) campaign, Instagram shoutouts, paid Facebook ads, etc. This is going to drive more traffic to your site.
Of course, there still exist some time-consuming task, for example, customer relationship management. But, you can't deny the fact that spending a bit extra money significantly cuts the time and effort you invest into your venture.
So, you spend $317 on the custom store and hosting and, let's say, $180 on paid ads. And if you have a medium budget, starting your dropshipping business in 2020 is going to cost you less than $500.
How much does it cost to start a dropshipping business in 2020: a maximum budget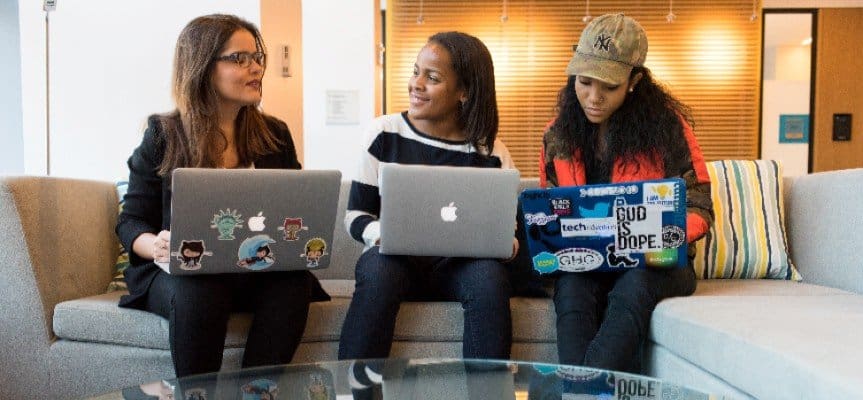 How long may it take you to become a CEO of a prosperous company?
Usually, it doesn't happen fast.
But dropshipping is an exception! Here, you can run your business and only be concerned about scaling it: the rest of the tasks won't be your headache anymore.
Under the Ultimate package, you can get a custom store specifically created for you by AliDropship team. It will have extra advantages apart from the ones mentioned above – and only require a one-time payment of $899.
What's the point?
Along with the benefits listed in the Medium budget section, you get:
150 more products added to your store
More detailed SEO elements
Twitter, Instagram and YouTube pages created along with the facebook account
Promo video that shows your customers all the advantages of your online store
And the cherry on top – the Social Rabbit add-on which takes over all your social media activity
Whatever your financial situation is, saving money is always a wise move. If you choose this luxurious package, don't forget to use the same coupon code CUSTOM10 – and $90 will stay with you.
As you can see, for only $857 you can buy a store and hosting for 1 year. At the same time, you get enough time to devote to your online store development. So you can properly think your marketing strategy through and invest as much money in it as you can afford.
Let's make a conclusion. The cost of the custom store and hosting is $857 and the cost of your promotional activities is up to you. So the maximum price you pay for your dropshipping business is a bit more than $1,000.
That's it!
Now you know how much does it cost to start a dropshipping business in 2020. You can size up your budget and start your journey as soon as you're ready. If something remains unclear for you, feel free to leave your questions in the comment section below. We're always glad to help you.