Target Audience Analysis: 6 Tips On Identifying Your Customers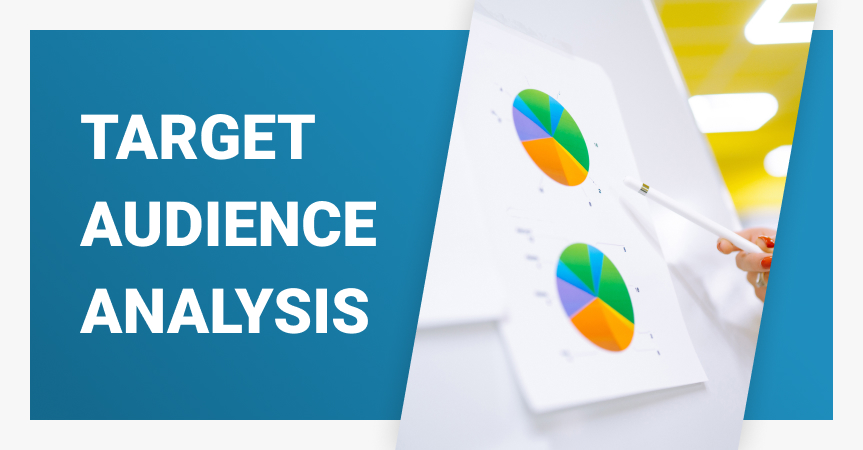 Do you have no sales or website visitors? Are you sure that you advertise your products to the right people? Let's do a target audience analysis and check this out!
Who is your target audience? Who is more likely to buy products from you?
If your answer is something like "I'm going to sell my products to everyone" or "I don't limit myself to any groups of people", I have some bad news for you.
If you target everyone, you target no one.
Without knowing your target audience, it will be impossible to effectively run your ecommerce business and earn lots of money.
So what is to be done?
The solution is simple: perform a detailed target audience analysis and enjoy your improved results!
And we'll tell you how to do it right.
Let's go.
What is a target audience analysis?
Your target audience is a group of people who might be interested in your product or service. As a rule, these people have similar interests, they're about the same age and of the same gender.
To define target audiences, business people usually perform a target audience analysis. In simple terms, it means investigating the behavior, preferences, interests, location, demographics and other aspects of a specific group of people.
A target audience analysis usually consists of the following aspects:
Gender
Age
Location
Marital status
Education level
Income level
Cultural and social background
The more elements you're taking into account when defining your target audience, the narrower it is.
For example, if you sell extremely expensive men's suits appropriate for the red carpet, your potential buyers are most likely to be rich well-educated men living in First World countries and regularly visiting social events. As you can see, this audience is really narrow.
Why is it important to know your target audience?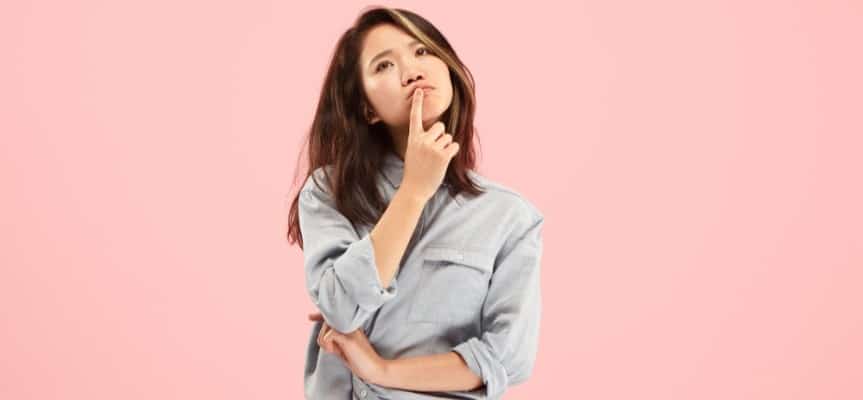 Knowing your target audience is a must if you're going to be a high-flier in the ecommerce business.
First, you will clearly understand who really needs your goods. Therefore, you will appeal to your potential customers more successfully.
Let's say you sell educational books and your target audience consists of students, teachers, and academics. Although all these people are really interested in your products, you need to divide them into groups and promote your store with different pieces of content. The marketing strategies that make sense for students may not work for teachers, and vice versa.
Secondly, knowing your target audience helps you allocate your resources properly and keep within your marketing budget. This way, you will only spend your money on the right people and suitable marketing tools.
For example, if you know that your audience is over the age of 45, it's better to promote your ecommerce store on Facebook than on Instagram. According to the data, in 2018, more than 35.4 million U.S. Facebook users were between 45 and 54 years old, whereas only 9% of people in this age group were using Instagram.
Besides that, the knowledge of your target audience lets you be more competitive and increase your conversion rate.
Challenges of target audience analysis
When starting a target market analysis, marketers often face a number of challenges.
1. Understanding your product
First of all, you may find out that you don't fully understand the product you want to advertise, its features and the benefits it can provide. That's why our team recommends choosing a dropshipping niche you feel passionate about.
Of course, you can still pick products from other niches, but in this case, make sure you truly understand them to create attractive content and ads.
2. Finding the balance between visitors and conversions
It's especially important for entrepreneurs who want to attract buyers with content marketing. Valuable content can lead hundreds of visitors to your website, but not all of them will want to buy your goods. Contrariwise, if you focus your marketing efforts on people who will most likely buy the goods, you may miss a large audience of potential customers who are less likely to buy.
Here you need to find the proper balance.
3. Finding the most efficient channel
Another challenge for an advertiser or content marketer is to find the right channel. Should you create video content and promote it via YouTube or should you pick social media instead? Should you run ads on Pinterest or Instagram? Depending on the niche of your dropshipping store, you may want to try a number of options.
Here the team of AliDropship can recommend using Facebook for advertising as it has a very large audience.
How to research your target audience?
Now that the importance of knowing your target audience is obvious, let's learn how to do a target audience analysis and understand your clients better.
1. Get familiar with your product
A target audience research should start with finding out everything you can about your product. It's great if you already know the benefits of your offer. But if not, spare no time and money to know it better and thus better understand your audience.
Read about the product or even purchase and test one. Often, you can target not one but a few audiences with the same product. For example, posture-correcting goods are now popular not only among older people but among gamers and office workers as well.
2. Collect demographic and psychographic data
Demographic data includes a number of parameters such as gender, age, sexual orientation, religion, level of education, etc. The list can be different for different products and niches. Some data can be irrelevant while some information can become really important.
Psychographic data is more subjective and describes how audiences behave, what they like or dislike. Here you want to know the interests of your audience, their activities (hobbies) and their opinions.
3. Identify the pain points of your target audience
Another important part of a target audience analysis is identifying what bothers your potential customers, their problems and needs. These problems are called pain points, and your product is the thing that can solve them.
To answer all these questions, you can use a number of methods. You can take surveys, analyze audiences in social media (we'll cover that later), make keyword research, visit niche forums, talk to people on Quora and Reddit, research your competitors, etc.
After gathering all the necessary data, you should be able to create a buyer persona.
4. Create a marketing persona
To find out what your potential customers look like, we recommend creating the so-called marketing (or buyer) persona. This is a representation of your ideal customer based on your suggestions and the data you collected about your existing clients.
Actually, there are 3 ways to create a marketing persona.
The first one is doing a survey of your real customers. You need to prepare a list of questions for your buyers, place it in your blog or email series, and ask your customers to answer them.
Explain to your subscribers that this information will help you make your ecommerce store better and more relevant to their needs. As a rule, most people are ready to help others, so feel free to ask them for feedback.
The second way to create a marketing persona is to do research online. We recommend thinking about the websites your potential customers may like, visit them, and read comments. People often write lots of valuable information when discussing something online, so you just need to find it and take advantage of it.
On top of that, we recommend registering on your niche related forums and blogs. This is also a great source of information.
As for the third way of creating a marketing persona, it is a bit risky. You can describe your perfect buyer on your own, using only your suggestions and relying on your intuition. However, we strongly recommend that you test your assumptions after a while because you may have a wrong idea about your potential customers.
According to statistics, the use of marketing personas makes websites and marketing campaigns up to 5 times more attractive to customers.
5. Use Google Analytics
Google Analytics is a great source of information and you definitely need to use it when doing a target audience analysis.
There are 3 key areas that we focus on when looking for people who matter to our business.
Let's look at them.
Google Analytics can give you a clear picture of what age and gender your audience is.
This way, you will better understand who visits your website and what information is important for them. For example, if you sell clothes and your audience mainly consists of young women, you can add more articles on female fashion to your product offer.
I would also recommend trying Instagram and Pinterest because young fashionistas usually spend a lot of time there.
The Interests report in Google Analytics provides insights into visitors' preferences, tastes, habits, hobbies, and more.
These details will help you see what topics your website visitors are interested in. Therefore, you will be able to create content that will be the most valuable for them.
Knowing where your customers are located is helpful because of 2 reasons. First, you will learn what languages your website visitors speak, and plan your marketing campaigns accordingly. Secondly, it'll make you aware of the different cultures you are addressing.
Having this data lets you:
Understand what types of content make sense to your website visitors
Avoid information that would offend or confuse your audience
For example, it's probably a poor decision to congratulate your customers on St. Patrick's day if they live, let's say, somewhere in the Commonwealth of Independent States.
6. Do a target audience analysis with Facebook Insights
The last way of doing a target audience analysis is using Facebook Insights.
With this tool, you can quickly determine the number of the people who viewed your page and see these views by:
Section (posts, videos, photos)
Age and Gender
Country
City
Device (computers, mobile devices)
For example, if you see that your subscribers prefer videos to other types of content, it's better to focus on creating videos rather than on placing photos.
What's more, there you can see insights about your Facebook page's followers, recommendations, previews, etc. This information will definitely come in handy if you want to meet the people who will love your business!
Target audience analysis is the key to your dropshipping business success, and it definitely should become a part of your marketing strategy. Regularly use these ways of defining your target audience and you'll open up new horizons for your dropshipping business!