How To Convert Clicks Into Customers In 12 Steps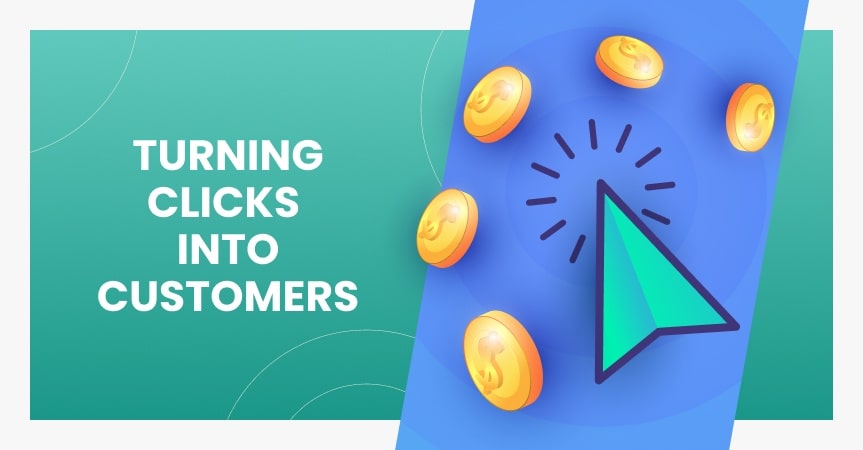 The success of any ecommerce venture depends on the conversion of site visitors, so-called clicks into customers. Large investments in paid ads, social media advertising, and other ways of promotion can bring traffic to your site. Yet, they cannot guarantee a high conversion rate. So how can you motivate your site visitors to place orders? Let's figure it out.
Attracting visitors to your online store is only half the battle. Another crucial task is to keep their attention and encourage them to buy your product. To turn clicks into customers, you should analyze your website far and wide and optimize your marketing strategy. Long story short, we recommend you take a look at our checklist to consider how you can improve your conversion rate.
Turning clicks into customers: improve website design
Your website design plays a crucial role in converting clicks into customers. So what do you need to do to build a high-converting store?
Create a cool and trustworthy website
First of all, to look good and function properly, your online store should satisfy several basic requirements:
Easy navigation;
Attractive design;
Appropriate color scheme;
High page loading speed;
Responsiveness (smooth operation on any type of device);
Comprehensive product information (product descriptions, reviews, high-quality images, etc.);
Connection with social networks (share buttons, social widgets, etc.);
Convenience of orders placement;
Secure payment options;
Information about your company and working conditions;
Contact information and feedback forms.
Before you start promoting your store, you should test the design and usability of the site. You can ask your customers, employ testers, or use special services for usability testing. Above all, if you are a perfectionist, you can even order an advanced website audit to get a clear view of what should be improved.
Make your landing pages relevant
When the users click your links, they should be redirected to the page that matches the content of the ad. So you need to live up to their expectations!
If you are offering to buy a hoodie with a printed cartoon fox, do not redirect a person to the catalog section with all the hoodies you have, or – make it worse – to the main page of your store. The user will hardly have enough patience to look for the necessary product on the site. So he will simply leave it for another offer.
So, check the relevance of the landing pages for advertising campaigns. If you have many ads in the campaign, focus on those whose CTRs are below average. Most likely, their texts do not reflect the content of the pages. Such ads should be improved to increase their relevance to the landing page.
Add marketing elements that increase conversions
Well, these elements help to push the user in the right direction. They usually include:
Call-to-action buttons

(CTA). These are graphic elements of pages that push users to make a

targeted action

(buy, order, subscribe, etc.). Formulate the texts of CTAs carefully. They should be brief and clear. Make buttons

easy to notice

on the page background. Make sure that there is no competition between the buttons – avoid using buttons with different CTAs on one page.

Lead generation

. This is a valuable offer for the user given for free in exchange for his

contact information

. It works like this: the user is offered to get some goodies – a discount, a gift, etc., but only after he or she leaves an email or places an order right now. Lead magnets help to

collect leads

, which will be converted into purchases later.
Turning clicks into customers: content tips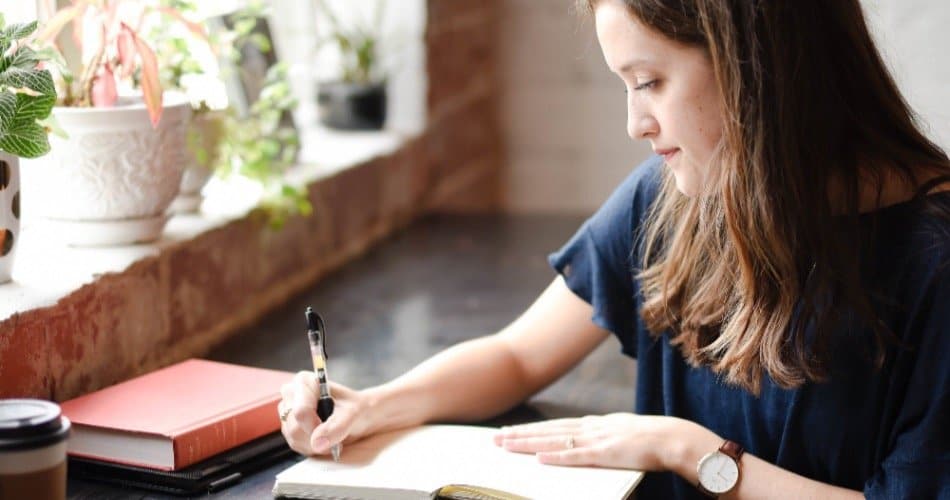 Develop your USP
If you want your conversions to grow, be ready to offer users something really valuable. That is to say, if you do not stand out from the competitors, then what's the point of buying from you? So, think about your unique selling proposition (USP).
Some examples of USP are:
Special offers, discounts, sales;
Special terms of delivery;
Additional services, etc.
In a nutshell, you should have at least one USP, which can be profitable to present on the site and in advertising campaigns. Remember that the offer becomes a USP only if the competitors do not have anything of the same kind. For example, if everyone in your niche provides free shipping, then your conversions will not grow if you simply offer the same.
Give discounts and sales
In practice, such simple things still work. Sharp competition led to the supersaturation of the market with promotional offers. Online shoppers are kind of spoiled with special offers and sales. It means everyone expects to get discounts and bonuses from each ecommerce retailer. So your task is to play by their rules and give them what they expect from you.
Bear in mind that fear of missing out still remains a good trigger for impulse purchases. For example, when you announce a sale or limited special offer, some part of users will always feel that they are going to miss out on something great.
In other words, launch sales, organize contests and giveaways, implement loyalty programs. All these activities are not just a way to boost sales, but also additional newsbreaks that can be used in advertising.
Turning clicks into customers: human factor
There's no secret that the human factor always plays an important role in all areas of life. And ecommerce is not an exception.
Take care of your reputation
Lots of people read reviews before buying something. So, if there is a lot of negative feedback about you (or no feedback at all), it will certainly scare off your potential buyers.
To track your reputation, search review sites where the name of your online store is mentioned. You should constantly monitor when new reviews appear and react to them promptly.
No need to mention that you should ALWAYS be polite and really solve the problems that your clients face. Remember that good customer service can turn a dissatisfied buyer into a loyal customer.
In addition, you can post customer reviews on your website (don't forget to provide links to the original sources).
Increase brand awareness
In practice, if a site visitor has already heard about your brand, he becomes one step closer to making a purchase. Well-known brands inspire greater confidence. Even if the brand website is not perfect in point of design and usability, many users can prefer to buy the goods right here.
How can you increase brand awareness?
Launch contextual advertising on Google and targeted ads in social networks (it's a proven strategy of converting social media to sales);
Promote the brand on thematic sites and forums with a wide audience coverage (for example, post useful articles, write comments);
Use video advertising on YouTube (consider a partnership with bloggers; it may cost you dear, but video promotions rock the market now).
Brand promotion requires time and financial investments, but high conversions will compensate for it.
Provide timely support
The users may have questions at any stage of interaction with your store. Provide various communication channels and ways to solve their problems:
The FAQ section;
Online chat;
Skype;
Email;
Call back;
Tooltips, etc.
It is important to specify the working hours and the terms of customer support. If it takes you several days to answer the user's questions, then you should not expect high conversions.
Turning clicks into sales: online marketing strategies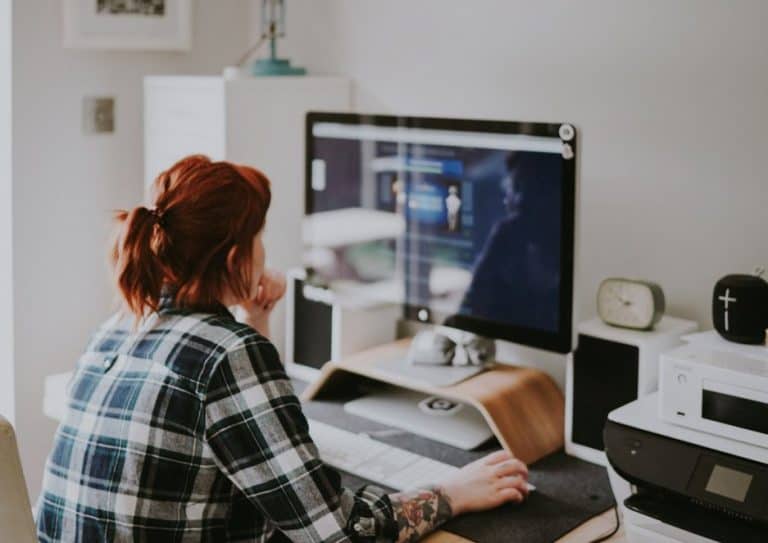 Practice behavioral marketing
Practice shows that personalized customer experience rules. So many online shoppers are more likely to make purchases in a store that offers them personalized recommendations. As a rule, they also tend to return to a site that recommends them some products.
Collect information about the sources of traffic and users' behavior on the site. Analyze the collected data to offer recommendations that are tailored to their needs.
In other words, onsite behavioral targeting is a powerful tactic that allows creating personalized experiences for each visitor and thus increasing your sales.
Apply remarketing
Use retargeting and remarketing strategies to bring visitors back to your site and make them complete their purchases.
Firstly, send email reminders about abandoned shopping carts (or better install a special add-on that will do it automatically). The more you remind your website visitors about the products they haven't purchased, the more likely they are to return and buy them.
Secondly, employ Facebook dynamic remarketing. Our experience proves it is one of the most effective ways how to find customers on Facebook and skyrocket your sales.
How to convert clicks to sales using Google Services
Use Google Services to customize your ads, increase the conversion rate, and boost revenues.
Optimize your ads
Make sure that your Google ads are shown only to target queries. Examine your statistics and turn off or remove ineffective keywords.
Filter out irrelevant traffic by adding negative keywords. Irrelevant queries steal your money and traffiс.
Remember that a thought-out AdWords campaign won't cost you a bomb but can have an incredible ROI.
Use A/B testing
We have already mentioned that the skills of A/B split testing are essential to an ecommerce entrepreneur. A/B testing is one of the easiest and reliable ways of identifying what changes you can make to your online store to convert more of your visitors into customers.
Such tests involve the comparison of two a bit different versions of a webpage. They may differ in the color of the CTA button, banner placing, and so on. Therefore, by sending half of all website visitors to version A, and another half to version B, you can easily find out which version of the page provides more conversions.
So if you want to learn more techniques on how to convert views into sales, read AliDropship guide that will help you forget about the problem of low conversions.
As you can see, the website conversion rate depends on numerous factors. And any dropshipping store owner needs not only to attract visitors, but also to satisfy their needs in the best way possible. Only then your online store will convert clicks into customers and provide repeat purchases. You hold the keys to the ecommerce kingdom, go for it!