Arik Is Taking Fashion Business To A Whole New Level!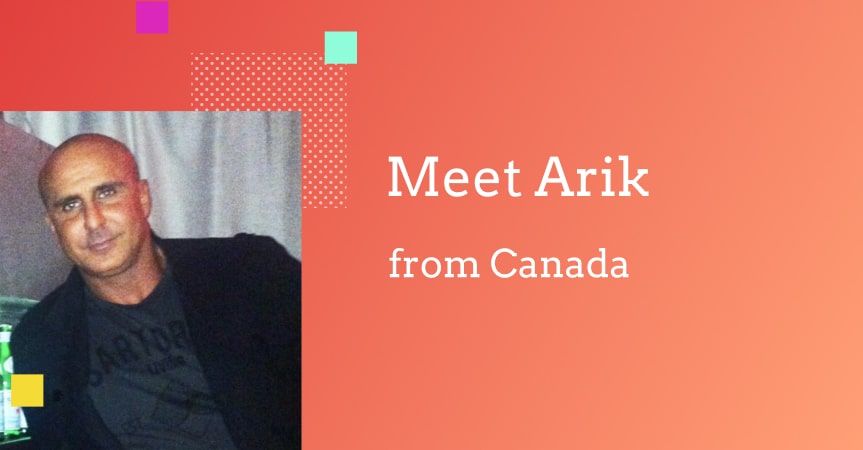 What does it take to start dropshipping fashion clothes and accessories? Is it a profitable business to run, and what can you achieve with an online store in this niche?
Our today's guest is a highly experienced fashion retailer who took his business online not so long ago. Let's see how it works for him!
Disclaimer: all the success stories published in AliDropship blog are the results of interviews conducted in the written form. Even though the editors may make some minor changes to the grammar, spelling, and/or punctuation, the respondents' writing styles, views, opinions, stores screenshots and personal photos are left unchanged.
Hi, please introduce yourself!
Hi, my name is Arik Azuelos. I am an owner and a manager of an online retail store in Montréal, Canada.
What was your background before you began dropshipping fashion items?
I was introduced to the fashion retail world by my parents at a very young age. In a way, I have been in the fashion industry since I was 8 years old.
As a grownup, I used to work very close to my parents as they built their stores from the ground up. I started as a salesman and a manager in my parents' retail boutiques in Montreal and Florida. It started with men's stores (suits, shirts, ties, sweaters, shoes and complete men accessories) and women's fashion, from evening dresses to beachwear.
I became an excellent salesman and was quite efficient when it came to choosing new styles for each coming season as well for men's and women's clothing. I always had a keen interest in online stores but never knew my way around building websites or creating the traffic many online stores would need to succeed.
After becoming a customer of several online stores myself and gaining some shopping experience, I knew I could potentially grow in this industry. If I only applied all of my retail store manager expertise to the platform of an online store…
I've always had an undying curiosity to see how it all worked. Every time I would make a purchase myself from any of the online stores I buy from, the interest was there. It always seemed fascinating to me to buy an item online as opposed to buying in a store as my customers did every day. I had heard of dropshipping back in 2014 but it seemed complicated at the time.
What helped you make the decision to try dropshipping fashion clothes?
After that discovery in 2014, I became actually interested. To keep myself updated on future ideas with regard to dropshipping fashion, I subscribed to various email lists. I kept researching on how to find the best niche, where to source products to launch a successful store. That's how I discovered AliDropship in 2018.
From what they were offering, I learned how to build and scale an online store that would suit my needs. With all the minor details taken care of, I could eventually build the business thanks to AliDropship plugin which I consider to be the key to my business success.
With AliDropship's guidance I have been able to learn things about the online business I never thought I could on my own. And my online store knowledge and growth expands everyday as I continue to thrive and succeed just as my parents did in their retail business.
Do you remember the first sale made from your online store?
Yes, it was a month after my official opening. I worked endless hours selectively choosing, importing, editing and carefully managing my stores to look their best. It took me many hours and many questions on how to perfect my vision of the perfect store.
And several of my cousins, family members and close friends wanted me to succeed and were very impressed with my finished online store. So they decided to support me this way! They bought stuff they loved and kept encouraging me ever since.
It was pretty cool to see money appearing in my PayPal account. But the most awesome part was how easy it was to complete and fulfill the order since everything in the store was automated.
How does your business perform now?
I now own 2 stores. Don't want to tell or show much, but the orders are flowing – that's for sure!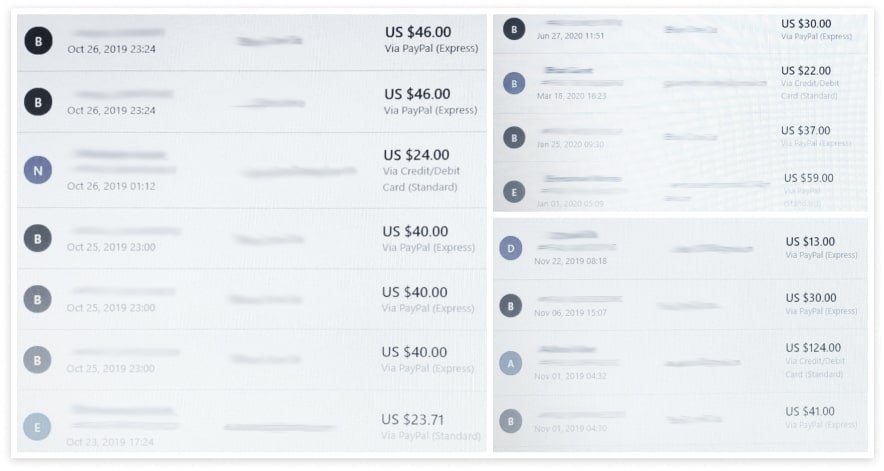 How do you manage and promote your stores?
I rely on my own experience in retail sales and clothing to pick the perfect items. After trial and error, I went from a men's store to a women's store because I felt women are better online consumers.
I search for suppliers consistently to meet my desired fashion tastes on AliExpress. Every day, I'm on AliExpress, looking for the products that have great results and great reviews.
It only takes me about 2 hours a day to manage my stores, though. During this time, I carefully select winning products, import them, edit their pages and plan the advertising. I promote the products on Instagram and Facebook, and it costs me about $100 per week.
Lately, I've been thinking about creating a contest on my Instagram page to win 500$ spending spree on my website. I look at it as a 500$ advertisement to create an even more exciting buzz to my existing store.
The growing competition in the women's online shopping segment is the main and most difficult challenge for me. Still, I try to not get discouraged! I research and reevaluate what I'm doing, and then I target more specific women audiences. I'm lucky as I didn't have any 'difficult' customers, but I would deal with them as I did in my retail stores: the customer is always right.
Did you register your business officially?
Not yet: as of now I only have a .com website. Still, I'm aware that registration is not expensive or complicated here. You just need to sign a few papers as part of an application, and that's it. Incorporating a business is more expensive, takes a little longer but that would be the 2nd most effective way to grow your business.
How has your life changed?
I enjoy my dropshipping stores very much and I feel there is so much more to discover. For now, I would say I feel more experienced in the online business which is what I wanted for so long. As a future plan, I want to go to China for 'product hunting'. The idea is to find the perfect niche item/gadget that is yet unknown to the public world at large. I receive continuous support from my friends and family: they think it's great and they view it as a mini Amazon venture.
What can you advise our readers?
Find something – a product that you love to either buy or use – and make it into your own niche product!
For any person willing to start dropshipping fashion items, these insights are truly invaluable! We are grateful to Arik for sharing his detailed first-hand experience, and hope to see his business reaching new milestones.