How Alex Makes Money With SEO – And His 9 Dropshipping Stores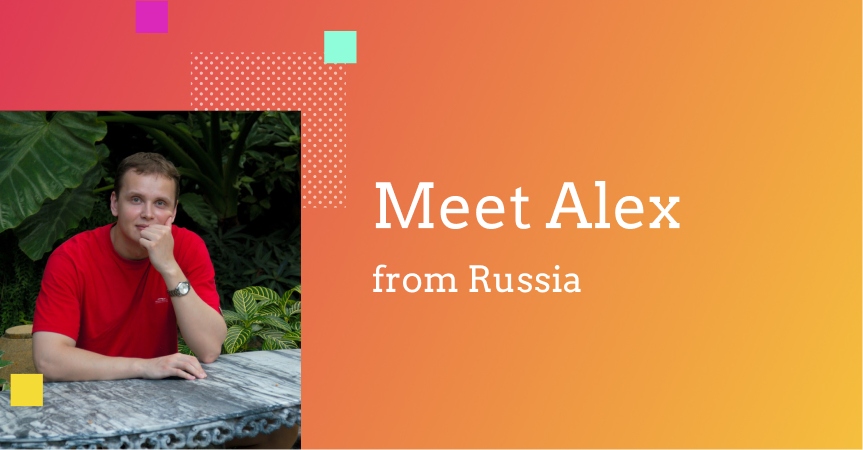 Do you remember Alex, a dropshipping newcomer from Russia we interviewed some time ago? We asked him a couple of questions again to see how his business is going, and, *SPOILER ALERT*, seems like he discovered a winning strategy to make money with SEO! Let's see how it works for him.
Disclaimer: all the success stories published in AliDropship blog are the results of interviews conducted in the written form. Even though the editors may make some minor changes to the grammar, spelling, and/or punctuation, the respondents' writing styles, views, opinions, stores screenshots and personal photos are left unchanged.
Hi, please introduce yourself to our new readers!
Hi, I'm Alex, an IT professional from Russia working for myself. I am a huge fan of dropshipping: it's perfect for me as I prefer automated business models.
Wouldn't say my journey was super smooth, though: I developed more than 8 different stores until one of them started making profit. But the first sale was unforgettable: it proved that the business works, and gave me the perfect motivation to continue.
So, how does your business perform now?
I have 9 stores these days, and each of them has 3,000-12,000 unique visitors every month: here's the data from Google Analytics.
And here are the performance numbers for 3 of my websites:
It might seem like not too much, but please note: I do not spend money on advertisement at all. No marketing expenses! No ads, no promotions, just natural search: my buyers come from organic traffic.
What exactly do you do to make money with SEO?
Here's the thing. Before I decided to switch to SEO promotion, I tried using many advertisement methods:
Facebook ads / Facebook groups promotion
Amazon sales
Instagram ads
Promotion through YouTube channels
Nothing worked fine for me! It was a signal for me to stop wasting my money on ads.
Thanks to these experiments, I discovered that the only thing that works fine for me is Google Natural Search. And surely, I noted that it takes SEO 3-9 months to start working, which is why a new website cannot get enough traffic for sales at first.
To speed up this process, I started improving SEO:
Improved hosting speed
Added AMP support
Worked on images optimization
Improved cache performance and so on
As a result, my Natural Google Traffic is growing and this strategy is working fine even though it is absolutely free!
And to help my sites perform better, I also invested some time and effort into their security. I installed the WordFence Security plugin on all my websites and also blocked visitors from some countries with the highest attack rate, fraud orders and low profit rate. It was a necessary thing to do because I noticed a recent increase in the attack rate and didn't want to put my income sources at risk.
Which other solutions do you use to keep your business operational?
I read a lot about new IT solutions and I always try to use the best ones of them. As I don't spend money on ads at all, I have spare money I can safely invest in my stores automation, hosting, and SEO.
Many of my websites are powered with AliDropship Woo Plugin, Social Rabbit plugin, and the free Abandoned Cart add-on. I also tried to use multiple other solutions (including the ones from external developers), but there's nothing more I can recommend.
It's also important to note that I transferred all my websites to WooCommerce. I liked the experience of working with AliDropship Woo because it helps me a lot, and thought it would be great to upgrade all my websites to Woo with this plugin.
What is your product strategy that helps you make money with SEO?
It's a really hard thing to choose the right niche! After lots of experiments with my stores, I stopped using the openly available results of market researches because most of these analyzed niches are too popular and competitive.
Instead, I look for unique products that I like personally and check if they have many orders on AliExpress, a 98% rate, and a rising trend on Google Trends. I add new products every day! To get a better understanding of my target audience and their expectations from my store, I use Google Analytics – it helps me a lot.
My pricing policy is really flexible. There are no common rules because everything depends on the product and its initial price, and I have different extra charges for different websites and niches. Sometimes I can add $5 to each product, and sometimes +$50 to the whole order.
What can you tell about managing your 9 stores on a daily basis?
I spend about 2-3 hours per day on this. The most time-consuming task is answering buyers' emails: "Where is my package?", "I want a refund", "Incorrect package received" and so on, you know… Like any other seller, I have a fair share of funny and sad stories with clients, but try not to worry: some beers can solve almost any problem… :))) And refunds, of course!
How has your life changed?
I'm working for myself and all by myself. I can choose a day, place and time to work, and work 0 hours a day or 20 hours a day if needed. It of course helps my relationships with friends and relatives. My wife likes everything that makes money for our family, and my friends are happy that I have more free time to share with them.
It's a business where everything depends on me and my skills. I do not have anybody to blame or praise – there's only me who's responsible! Just waiting for COVID-19 to finish to plan my future…
What can you advise our readers – those who already run their stores and those who didn't start the business yet?
Working for yourself is the best decision you can make in your life. You should not work for somebody if you can work for yourself!
Well, if you ever wondered how to make money with SEO, it seems like Alex just gave you some priceless beginner tips! We are thankful for his detailed and interesting feedback, and are pleased to see such positive dynamics of a recently launched dropshipping business.