From 0 to $59,600+ In 2 Years: How To Monetize Your Passion With Zero Ad Costs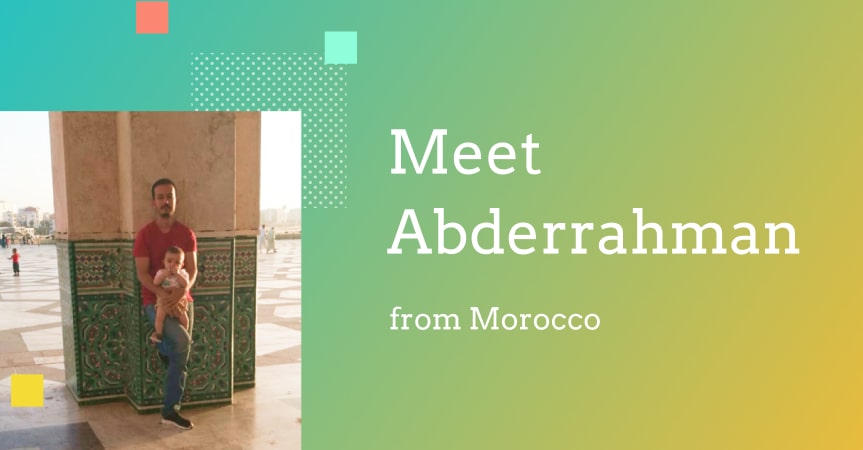 If you've ever wondered how to monetize your passion, our today's guest has some curious first-hand experience to share! This entrepreneur runs a business dedicated to something he's genuinely interested in. And, judging by the track record of his business, this is a great strategy to follow!
Disclaimer: all the success stories published in AliDropship blog are the results of interviews conducted in the written form. Even though the editors may make some minor changes to the grammar, spelling, and/or punctuation, the respondents' writing styles, views, opinions, stores screenshots and personal photos are left unchanged.
Hi, please, introduce yourself!
Hi, I'm Abderrahman, 30, a full stack developer from Morocco.
How and why did you monetize your passion?
I started as a freelancer in oDesk (Upwork) when I was 20. So, for about 10 years, I have worked as a freelancer, doing stores and websites for customers, working mostly 10-12 hours a day, and got really tired… Then I had an idea: why don't I create a service/store that can generate money for me on its own?
At some point, I even tried crypto trading, but the market was unstable then, and things aren't much better now. I invested $2,000 in it, but all I have from it now is $450! So… I needed to find something else.
And as I'm Anime addicted, I thought this is time for me to start something related to Anime. I decided to launch a store that would sell thematic products – not copyrighted items or replicas of the original merch, just some cute Anime-inspired things that would make fans happy.
To make such a store work, I looked for a WordPress ecommerce dropshipping solution and discovered AliDropship. Its WooCommerce version seemed like a right fit for me as it made things easy for everyone and didn't have monthly payments: for someone who has just started, it's a huge advantage.
Do you remember the first sale made from your store?
Yes! It happened in about a week after the store was launched. Shortly before that, I set up some push notifications on my site, and got some visitors – and eventually, customers – from them.
There was a person who asked me a ton of questions on chat support, then he disappeared, and after a few seconds I received a PayPal purchase notification, I was so happy! With a $8 product cost, my first sale brought me $4 in profit. I know it's nothing, but it pushed me to add more and more products.
How does your business perform now?
I have 2 stores now: one is niche-specific and another one is general – it's a new one.
Here are some performance numbers of my first store: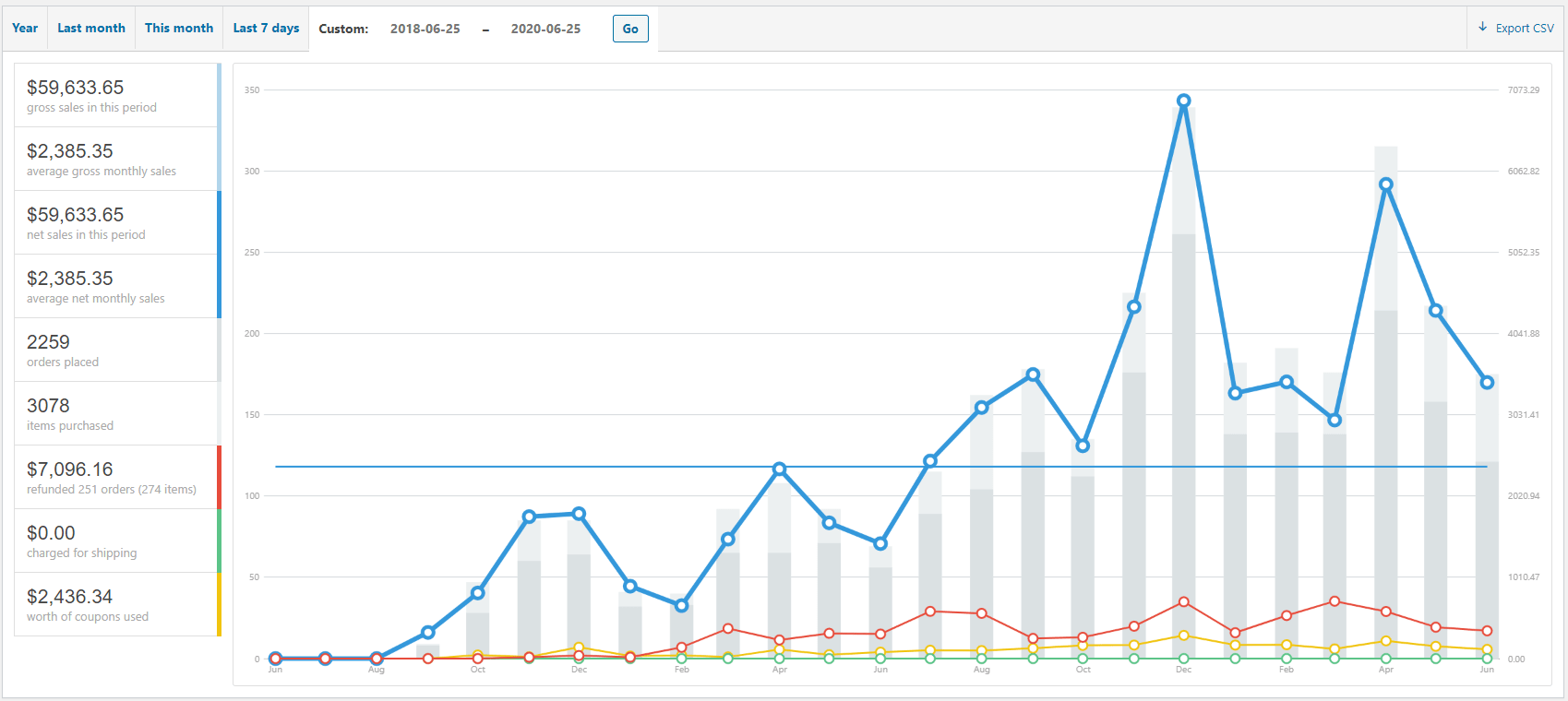 And here is the data on the organic search traffic: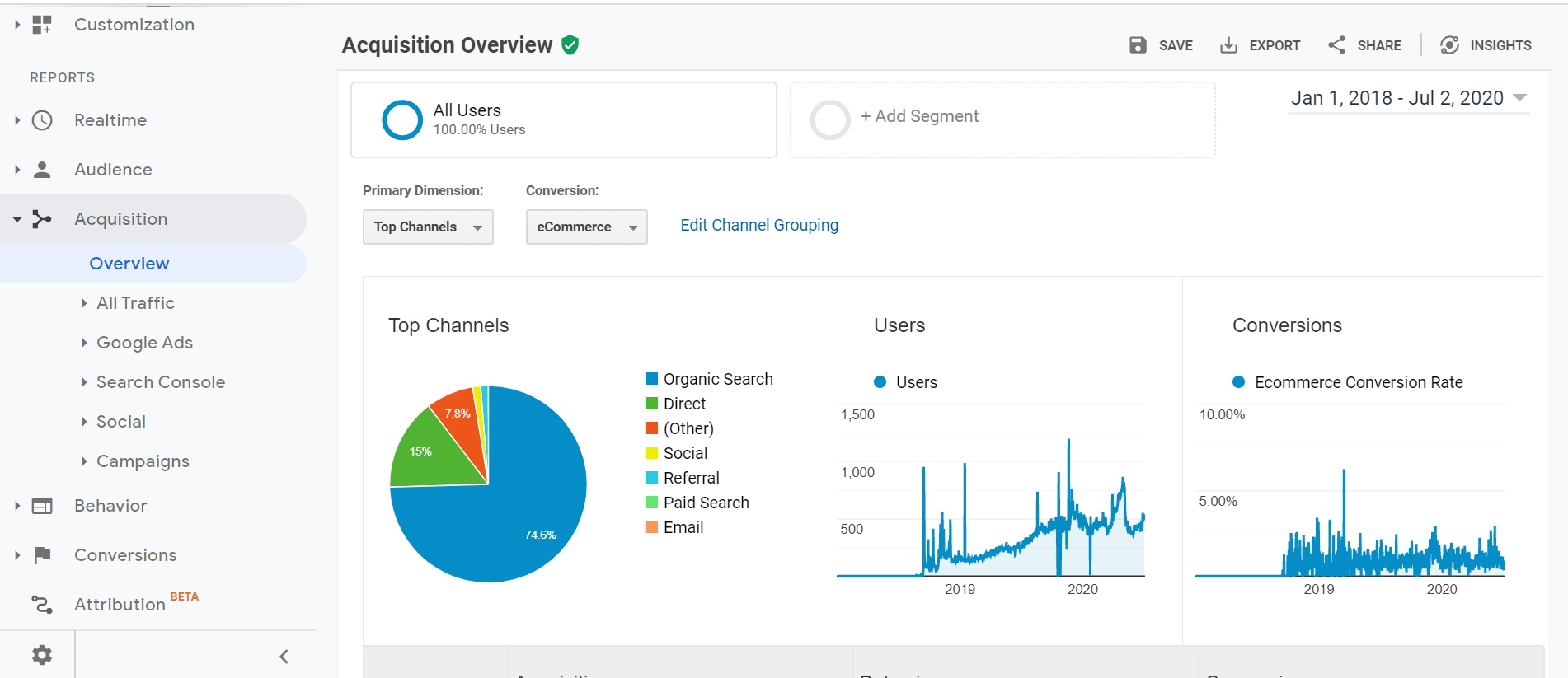 What product strategy do you use to monetize your passion?
I work with all sorts of products related to my niche: figures, decorations, clothes… To find new products to add to my store, I look for a specific Anime name and see if there are new product arrivals there. I try to focus on the products related to ongoing and new Anime series, as well as the most popular ones, because that's what people look for. For the pricing, I go with AliDropship's default markup formula.
How do you promote your business?
With SEO! I figured out that the best buyers are the ones who come from Google and search engines because they look for these specific products deliberately. As I use Google Analytics to analyse my audience, I can say that my buyers are mostly parents who buy gifts for their children. That's why there's no point for me to promote the store on Instagram or other social media. I tested an Instagram shoutout once, but it didn't work for me. So yeah, I get most of my traffic from search engines (Google, Bind, Yahoo), from push notifications, and from social shares of visitors/customers. That's why I spend nothing on advertising!
Also, at the beginning of my dropshipping journey, I was promoting my website on forums and in anime streaming websites. I was taking part in episodes discussion in the comment sections and forum boards, and offering a welcome coupon to new customers. Of course I was promoting items related to that particular anime being discussed. So, most of the visitors clicking on my links were truly interested to see the offers!
I also work a lot on creating a good on-site experience. As I was a freelancer for many years, I know what clients like when they shop online, what they don't like, etc. This is why I created my own WordPress theme and some plugins myself: I wanted to achieve a better optimisation and user experience. I would say that my success is 80% due to the visitors loving the design and UI that is cool and easy for them.
What can you tell about managing your business on a daily basis?
It takes me about 1-2 hours every day to complete the tasks. What I do is search and add new products, process orders and answer customer queries. By the way, I strongly recommend business owners to use a chat support widget on their websites. For users to trust your store, they should be confident there is someone behind the monitor who can assist them and answer any questions at any time.
That's what I do all the time 🙂 I constantly have to deal with AliExpress orders, lost parcels, delayed shipments, extended shipping times, etc. Now, it's happening because of Covid as orders tend to be delayed and people keep asking about the reasons, ask for refunds, etc.
It still can be managed, though. I offer buyer protection and 60 days money back guarantee. If my clients don't receive their orders, I refund them to avoid any problems because I believe customers must trust you. Then I ask AliExpress sellers to refund me, too, per AliExpress buyer protection policy. The funny thing is that sometimes I refund orders because of shipping delays, then my buyers receive their parcels in the next 3-7 days, and they say nothing 🙂
After you figured out how to monetize your passion, has your life changed in any way?
Of course! I don't have to look for customers to work for them, or stay behind my PC 12 hours a day, 7 days a week. Now, I want to start boosting my second store with general products to make it a success, too. As for now, it seems a bit hard to do, but I view it as a new challenge for me!
Any final words of wisdom for those willing to start their ecommerce businesses?
The most important things in a store are the website theme and the niche! Look for a good and simple theme, avoid popups alerts and fake alert notifications or fake sales boosters, just be honest with visitors! I also recommend using some WooCommerce SMS solutions. If you send a SMS confirmation when order is placed, shipped etc., your store policy will look more professional and people will trust you more
Still wondering how to monetize your passion? Hopefully, these business insights serve as a great starting point for your first steps in ecommerce! We are beyond grateful to Abderrahman for taking part in our interview, and wish him the best of luck with his enterprise!