How To Use Google Trends To Increase Your Dropshipping Store Profits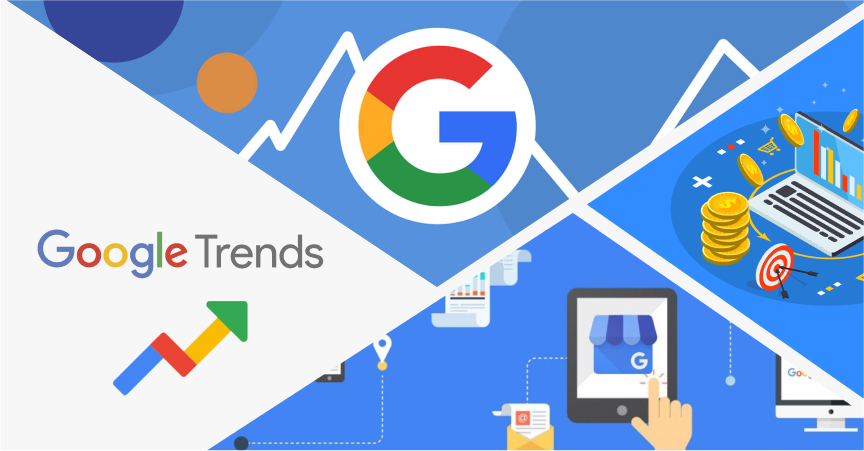 When it comes to starting your online business, the first step is always the hardest. Fortunately, if you know how to use Google Trends, you can make it much easier to make up your mind and put your worries and fears to rest.
If not, this article is going to let you figure it out!
Why you should use Google Trends
What is necessary for your business success? Breakthrough marketing? Great customer service? Of course, but… Larry Page and Sergey Brin, the Google founders, know it better than anyone else. It's being tuned in to people's needs.
Let's wind back the clock to the 1990s when the Internet was an untapped goldmine nobody knew how to exploit. What would you do then? Right, you should go and place your flag there. In other words, you'd need to take the Internet and make it useful for people.
So, companies like Yahoo and Excite were the pioneers that had a hand in it. They worked on organizing the Internet so that people could easily find whatever was necessary for them.
However, the approach those companies took was aimed at keeping users on their own websites as long as possible rather than providing them with the relevant content.
Thus, the algorithms their search engines used weren't really efficient. The results people got were often a bit strange and kind of useless.
So, when a Stanford student Larry Page woke up at night due to a dream he had, he was destined to succeed. The dream gave him an idea for the search engine algorithm. It was based on examining the links between the websites – backlinks – so that people could get the most relevant search results.
Page called his algorithm PageRank. And in 1998 along with Sergey Brin, they launched a website that employed it – Google.
A fun fact: if you type "Google in 1998" in the search field and click on "Search", Google will change its layout to the one it used in 1998.
Page and Brin's search engine easily won hearts and minds of Internet users and swept Yahoo and the other competitors aside.
The reason is simple. Google is the number one website because it gives people what they really want.
Indeed, if you know people's needs, you can easily make your dropshipping business thrive. This way, you could find the best ideas for your store, pick out the best items and so on. But… how?
Google provides people with the most relevant information, but how could online entrepreneurs read customer mind and find out their needs? Actually, the answer is in the question! If you need information – go to Google. There, you can find a special tool that is going to help you out. It's called Google Trends. By using this tool, you can make a reasonable decision about the niche for your online store, find the most demanded products to sell and discover the necessary keywords to refine your SEO.
So, let's figure out how to use Google Trends and make your success closer.
How to choose a niche with Google Trends
The right niche for your online store is one of the most essential things for your business future. It defines the product range of your online store, the audiences you should target, and many other crucial things. But what is more important, your profit depends on the niche you choose. If you make the wrong choice, you'll have to wind down your store, find a new niche and do everything all over again.
Since dropshipping is not an expensive business to run, it's not a big problem. Yet, who likes to spend their time and effort in vain?
So, what's the solution? You should go to Google Trends. This way, you can make sure that you won't spit in the wind while choosing your niche. Let's say you want to start an online store that is focused on art materials. You go to Google Trends and type in the search field "art materials".
The result you see shows that it's been a pretty stable and demanded niche for the last 12 months, with only minor falls in interest. If you want to see the bigger picture, you should zoom out and change the span from 12 months to 5 years or to the period from 2004 to the present day.
Now, you can see that the graph has its ups and downs. That means that this niche has its seasonal surges and dips in demand. So, you should be ready for this. The graph you see covers the whole world. And it can be enough for you to win customers from the USA, or Australia, or Spain, etc.
Use Google Trends to zero in on the United States, Canada, Brazil, or whatever country you're planning to target. Compare the results and decide which market to focus on.
So, art materials could be a good option to choose for your niche. However, you may have some other ideas for your future store. Let's say, it's sportswear.
Which one is better?
Google Trends can easily give you the answer. Just type "sportswear" in the compare field on your right and hit "Enter" button.
Now, it's as clear as day that sportswear is more trending in the USA. You can even see that it outperforms art materials in every state if you scroll down a bit.
But… does it mean that you should choose sportswear over art materials?
If you decide to sell sport clothing, you're going to come up against Nike, Adidas and other famous brands. Whereas you won't face such competition if you choose art materials.
So, when looking for a suitable niche, you need to bear in mind such a thing as the presence of powerful rivals. It could be tricky to beat them.
How to use Google Trends to research the products
Google Trends could also be useful to find trending products to sell.
Let's say, you've decided to open up an online store dedicated to cosplay. What products may do the trick?
Obviously, it must be the costumes people like dressing up in. And Google Trends can easily give you a clue on it.
When researching your niche potential, you should scroll down a bit to "Related queries".
There, you can find what cosplayers have been looking for so far. Click on "fortnite cosplay", for example.
So, you see that this query reached the peak of its popularity in September 2018. Since then, the interest has been going down with some small seasonal surges in demand.
This graph casts some doubt on the prospects of this product.
But, if you go through the other related queries and click on "nezuko cosplay", you'll see a way more promising picture.
You can add this type of products to your store without a shadow of doubt.
How Google Trends can help you improve your SEO
When you know what niche to choose and what products to add, it's not difficult to find them.
You go to AliExpress and look for the items you need. Then, thanks to AliDropship plugin, you just press "Import" button and it's in the bag.
However, after importing the necessary products to your store, you should work on your product pages. If you leave them as they are on AliExpress, customers are unlikely to come across them while exploring Google. Besides, it will look weird and put off your potential buyers.
The most vital part of this task is to find the best keywords. And again, Google Trends can give a hand in it.
If you've chosen handbags as a product for your store, just write it in Google Trends search field and go to "Related queries". There, you can see what people type when searching for handbags.
Change "Rising" to "Top" like in the picture below and you'll get the possible keywords you should work into the titles and descriptions of your products.
How Google Trends can help identify seasonal trends
When it comes to promoting your online business, most marketing specialists plan out their content plan well in advance. With Google Trends, you can plan out your content calendar and find the most popular keywords for certain time periods throughout the year.
Knowing upcoming trends can help you produce the most effective content plan that connects with the most highly searched topics during the most desired times of the year, such as the holidays. This will be a key aspect that will help your promotional campaign succeed during the right calendar window.
Once you've discovered the existing trends that relate to your niche, the next step is to create a marketing plan around those trends. This means optimizing your online store, promotional materials, social media, SEO, etc. according to those trends.
Use Google Trends to avoid temporarily popular keywords
Ecommerce entrepreneurs can face an often appearing dilemma: using words that are popular for a brief period of time. Using Google Trends, you can easily avoid this common mistake in a few simple steps.
Google Trends lift sidebar shows a "Year in searches" tab where you can search for the topic's search interest within a specific time period. To find out if the word is popular momentarily or is a clear trend, set the time period to 12 months.
By setting this specific time period, you'll be able to easily see certain spikes on the Google Trends graphic.
A great example is "fidget spinners". The toy became popular in 2017, and by the end of the year, it quickly faded away. On the Google trends graphic, you can clearly see the time when it was at the peak of popularity.
If you want your online business to flourish, the connection between you and your customers is a must. Now, when you know how to use Google Trends, you can find out their needs and make a great leap forward in achieving success.