Dropshipping Business Opportunities In 2020: Market Review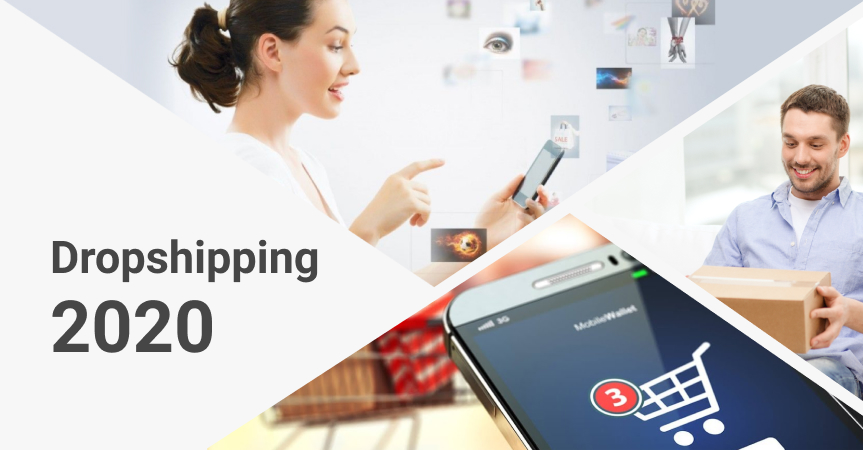 While investigating whether dropshipping is dead, we've figured out that the industry is bound to see a solid growth in the coming years. And which dropshipping business opportunities of 2020 should we all be looking forward to? Let's see!
Dropshipping business opportunities: general overview
If, by some chance, you haven't heard much about dropshipping, let's go over the basics quickly.
Dropshipping is a business model that lets you sell products online without pre-buying, manufacturing, storing, or shipping them. As you don't have to deal with inventory, you can launch the business without massive startup costs.
To start doing it, you only need to get a specific type of website. It should be an online store that can display the products, easily accept the buyers' payments, and process the transactions smoothly, connecting you with the original product supplier.
Now, it gets quite clear that this business model, indeed, opens up unrivalled opportunities for you in terms of:
Launching a fully-featured ecommerce store (even while having little to no background IT knowledge or marketing experience)
Starting a promising business with moderate startup costs
Having no limits on the amount of profit you make or the business development strategies you choose (and being your own boss, basically!)
Running the store in a semi-automated mode thanks to software that performs routine managerial operations, and business assistance provided by the industry experts
Making money from your hobby while working flexible hours from any destination on the globe
Sounds tempting?
Here are some more helpful resources on dropshipping. Whether you're a newcomer to this business or an experienced store owner already, you'll certainly find valuable insights here:
[Free guide] How to start your successful dropshipping business with AliExpress
[Video] Dropshipping with AliExpress explained
[Free email course] Launching your own dropshipping business in 7 days
[Free research instrument] Dropshipping profit calculator
[Free research instrument] Dropshipping niche testing tool
And now, it's time to see what the industry has prepared for everyone who joins it in 2020!
Dropshipping business opportunities in 2020
To get a clearer idea of the market, we referred to Statista – an all-inclusive business data platform containing professionally collected stats on various industries worldwide. Here are the dropshipping business opportunities we've managed to find out thanks to this invaluable resource!
#1 The opportunity to benefit from the booming ecommerce industry growth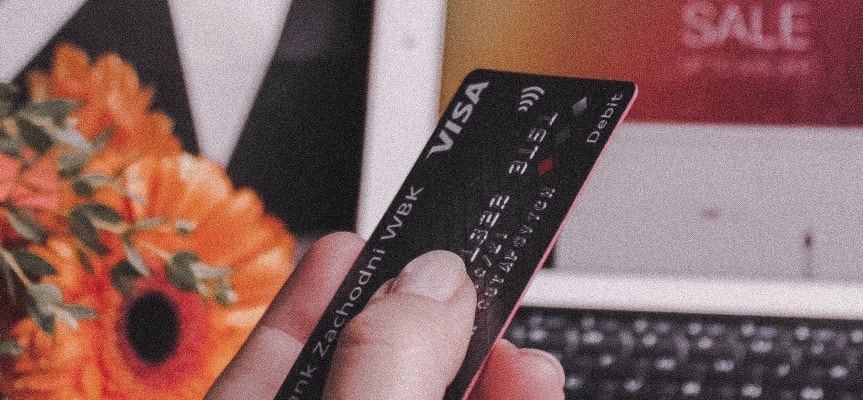 According to Statista researchers, on the global scale, online shopping is one of the most common activities performed through the internet. As a result, in 2019, the volume of retail ecommerce sale worldwide amounted to $3,53 trillion.
And if this amount of money seems outstanding to you, wait – there's more! The analysts predict that in 2 years, in 2022, e-retail revenues will reach the mark of $6,54 trillion – which is almost twice as much.
Surely, it means that 2020 is going to be the year of incredible ecommerce progress. It's certainly good news for any entrepreneur planning to enter the up-and-coming dropshipping market.
#2 The opportunity to enjoy a share of this thriving market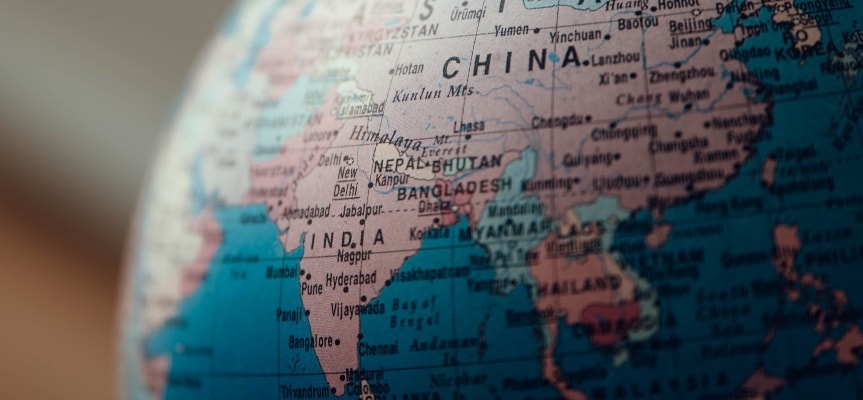 It might seem that the level of competition in such a lucrative industry should be overwhelming. That would prevent newly joining market players from succeeding with their dropshipping stores, right?
However, that's not the case.
In 2021, over 2,14 billion people worldwide will be making online purchases. Compare it with 2016 results: at that time, the number of digital buyers worldwide amounted to 1,66 billion.
Naturally, the audience demand for high-quality products from online marketplaces will keep rising. Only in the United States, for example, about 80% of internet users were estimated to make at least one online purchase in 2019, while in 2013, their share was 73%.
These numbers don't simply mean that more ecommerce store owners will be able to successfully meet this exceptional demand without making the market overheated. What is more, there will be plenty of narrower market segments with healthy competition to tap into. Read further to see what we mean!
#3 The opportunity to operate in your own winning market segment
Taking a look at the global online shoppers community, you can see that the speed of ecommerce market growth varies from country to country.
The already mentioned United States, for example, is one of the leading online retail markets if ranked by shoppers reach. While there were 258,9 million digital buyers in the country in 2018, by 2023, their number is expected to exceed 307 million, representing 90,8% of the US internet users.
At the same time, in terms of the retail ecommerce sales compound annual growth rate from 2019 to 2023, India is predicted to be the leader.
Actually, due to booming digital development, the whole Asia Pacific region will achieve impressive milestones. Researchers expect India to achieve a compound annual growth rate of 17,8% in this period, which will make this country the most successful global market in terms of B2C ecommerce development. Spain and China are expected to follow, due to the systematically improving online access in these countries and the rise of interest towards online shopping within mobile-first communities.
Speaking of mobiles, there's another interesting piece of data to mention. At the end of 2018, Indonesia turned out to be the leading digital market in terms of the share of the population (over 75%) who had made online purchases via smartphones. Since mobile shopping via smartphone is particularly popular in Asia, China, Thailand, South Korea, and Vietnam completed the top of the ranking.
Therefore, there are numerous markets providing favorable ecommerce environment for entrepreneurs. It means that online store owners don't need to concentrate on one and the same market, creating an excessive level of competition there. Instead, they can freely choose any geographic location to focus their efforts on, and enjoy its advantageous business atmosphere.
#4 The opportunity to make money from a niche meeting your personal interests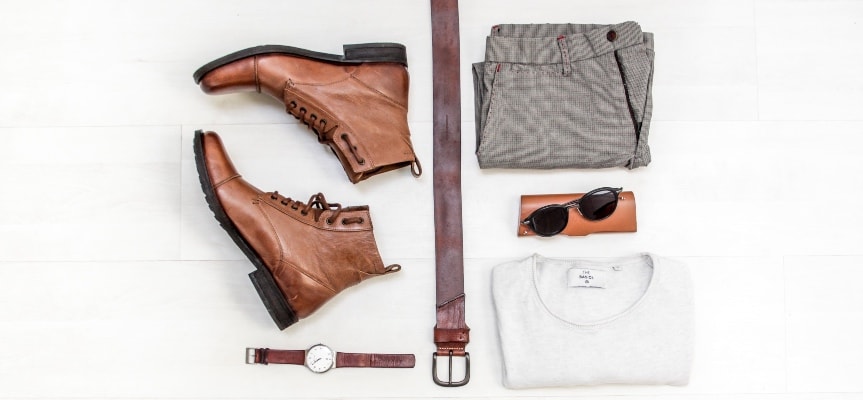 Niche choice can sometimes be challenging for a newcomer to dropshipping. Luckily, entering the ecommerce industry, entrepreneurs get a brilliant chance to choose from the widest range of available niche segments.
For example, clothing articlesrepresent the most demanded product category in the industry. In 2018, 57% of internet users worldwide had bought items of this type through the internet. As a result, apparel is considered to be the most popular online shopping category on the global scale. With 47% online purchase reach, footwear is ranked second.
At the same time, products from health, personal care, and beauty category come off second best in terms of year-over-year growth rate in ecommerce sales (16,3%). The leading position here goes to the food and beverages category. Even though it isn't exactly suitable for dropshipping, it can still be entered indirectly. For example, it can be profitable to resell related lifestyle accessories, tableware, cooking appliances, etc.
Obviously, it's great news from businessmen-to-be. Opting for a specific niche or product type they know and like, basically, they start making money from their hobby or passion. In this case, surely, they become much more likely to get emotionally attached to their stores, pursue more ambitious goals, and achieve more satisfying financial results.
#5 The opportunity to increase dropshipping profits thanks to social proof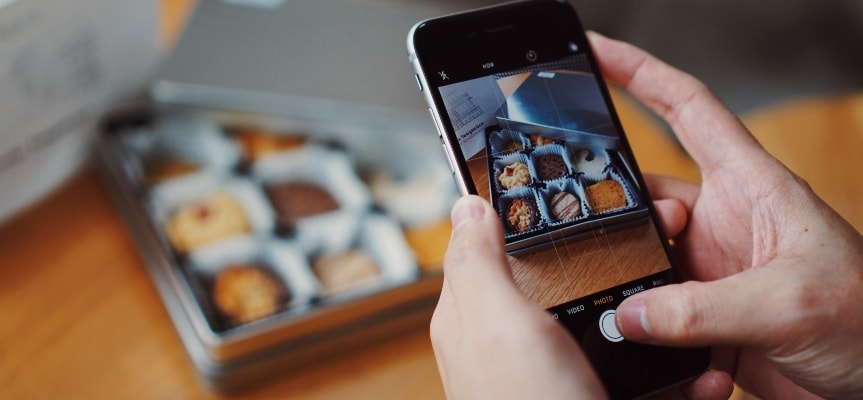 One of the most topical questions for an online store owner is how to promote the business with the highest efficiency and the lowest cost possible. A not so obvious, but still fruitful solution here is to utilise social proof: genuine and authentic feedback from the actual product users.
An interesting thing to note here is that globally, the volume of web and mobile-influenced offline sales is expected to keep increasing in the nearest future as much as the volume of online sales. As Statista analysts explain, online shoppers are expressing their desire to invest more of their time into researching products before making a purchase and reading online reviews in order to secure the most satisfactory deals possible.
Therefore, in 2020, online business owners can safely enjoy the benefits of building positive online reputation and watch their sales grow thanks to honest reviews left by previous buyers.
How to seize these remarkable dropshipping business opportunities in 2020
Now, seeing the exceptional benefits this industry is offering, you're surely wondering how to become a successful player on this prominent market, too.
There are 4 ways to launch a dropshipping business in 2020:
Create a dropshipping store yourself
To run your dropshipping venture smoothly, you need a website that is tailored to this particular business type. The website must accept incoming online payments effortlessly, be mobile-friendly, and have an appealing trustworthy appearance.
Using AliDropship plugin, you can transform any WordPress website (even a basic blog) into a fully functional dropshipping store that you will be able to set up and operate by your own effort.
Order a ready-made custom store
If you don't really want to bother yourself with the technical aspects of making a competitive dropshipping store, don't worry! You can safely delegate this task to a team of skilled developers, designers, marketers, and other specialists with a first-hand experience of creating and running money-making dropshipping stores.
Ordering a custom store from these experts, you'll get a turnkey website with an individually chosen niche that is ready to operate right from the moment you receive it.
Buy an established business that is already making sales
Every online business needs to be advertised and promoted in order to gain a high Google ranking, public recognition from the potential buyers' audience, and a steady flow of sales.
Buying an established store from AliDropship team, you become an owner of a well-performing business that already has a consistent history of sales, stable traffic and profit numbers, social media following, and a proven potential of generating sufficient revenues. Simply speaking, it's the quickest way to enter the dropshipping industry with a highly promising asset in your hands.
Get an exact copy of a successful dropshipping store
Just take a look at these premium dropshipping stores: each of them is made, managed, and promoted by our in-house ecommerce experts, and makes consistent profits as a result. You can buy an exact copy of any of these stores and put it into operation immediately! It means that you don't have to wait weeks until your store is ready, or experiment with its design and contents yourself. Everything is checked, tested, and polished by experts – and you can easily repeat the success of the original store you're copying.
Making the most of the dropshipping industry: 15 best ideas for 2020
Are you planning to get your first dropshipping store this year or give boost to an already existing venture? Here are the ideas we can recommend based on the trends for 2020!
Go through the niches that we expect to see the biggest demand in 2020.
Consider both hype and evergreen niches: each of them can be a real catch!
See which of the promising niches are not really challenging to succeed in.
Check out actual product ideas you can use to create a superb store offering.
Read our experience-based tips on creating irresistible product pages content.
Find out the best ways to benefit from user-generated feedback on your store and products.
Learn what you should take into account to make the most out of your social media presence.
Use the most popular hashtags related to your business to strengthen your social media presence.
Get inspired with these most followed and discussed Instagram accounts in the world.
Stay informed of the latest news, trends, and innovations thanks to the power of social media.
Discover an efficient way to make your business known all over the web.
Figure out how to promote your business through a specific Internet community.
Choose the most convenient way for you to advertise your store with little to no expenses.
Try these methods of making more people familiar with your dropshipping store.
Make sure you know how to appeal to a younger buyers' audience in the best way possible.
Now, you have a clear idea of the irresistible dropshipping business opportunities opening up in front of you in 2020. What is more, you know how to start using them for your benefit, and what are the strategies to help you make the most out of this venture. We hope 2020 will be the year of life-changing decisions and actions for you!