Marketing To Millennials: 10 Steps To Winning Younger Customers' Trust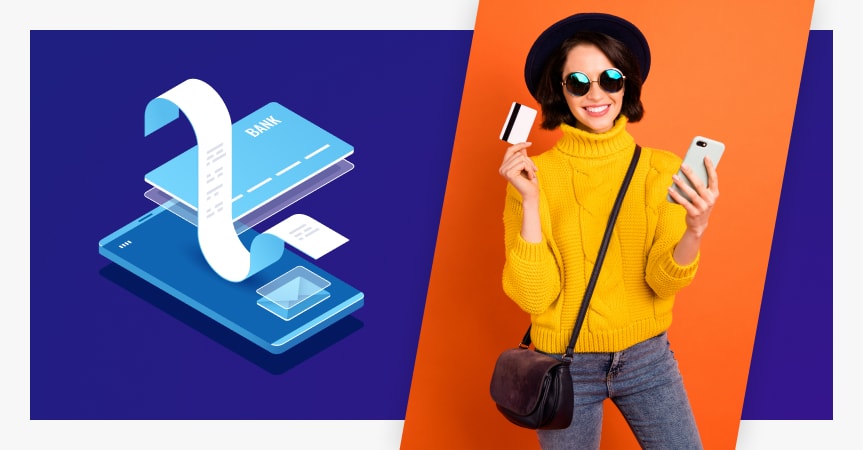 Is there anything special about marketing to millennials? What do you need to do if your target audience mainly consists of millennial consumers? And what do millennials mean, exactly? Go ahead and find it out!
Ah, the millennial. The person whose generation has its heads buried in smartphones and tablets while speaking in slang that is ever-evolving. But the generation of millennials is a force to be reckoned with (and taken seriously).
As of 2020, the generation's full spending potential was estimated at $1.4 TRILLION. With that much spending power on hand, it's clear that marketing to millennials and selling to them is a huge deal. So, in this article, we're going to cover who the millennial is, why his spending power is so important, and what trends and tricks there are to getting him to swipe that card (or just tap to pay).
What is a millennial?
A millennial is a person born between 1980 and 2000 and part of the last generation of the 20th century. They are a young consumer group that is currently in the mid-20s to early-30s age range, meaning they're in the prime of their spending power.
Why market to millennials?
Millennial customers are a demographic that has profoundly propelled the new age of digital growth, which in turn has changed marketing strategies and practices and the retail industry.
As noted earlier, with an estimated $1.4 trillion spent in 2020, millennials hold greater spending power now than any other generation before or after it.
With the rise of technology and ecommerce, it's even more important to market products or services with millennials in mind. The thing is, they grew up alongside booming digital advancements and will define and change retail for the coming decade.
Selling to millennials is a very important part for online marketers and there are many reasons why you should pay attention to this generation. So, here are some things that millennials like:
Millennials switch brands
According to market research, only 29% of millennials buy the same brand, which is a much lower brand loyalty score compared to previous generations. This showcases that brands have to do more to attract millennials and keep them as customers. To accomplish this, there's a need for constant innovation on marketers' and service teams' parts.
Millennials are one of the most lucrative markets
The buying potential of millennials is much higher compared to other generations. They make up 25% of the population, and with an estimated annual buying power of over a trillion dollars, they are the most lucrative market. And almost any marketing specialist nowadays targets this group of consumers, or at least tries to understand what drives and delights this instrumental group.
Millennials are tech-savvy
According to research, almost all millennials (nearly 100%) now say they use the internet." Having grown up with or only slightly before the internet, millennials are not shy about using technology. This is attractive to brands who sell technology or use technology to sell.
Furthermore, 9 out of 10 millennials have a smartphone. With widespread device ownership and use comes a higher likelihood of consuming web content, which gives rise to different modes of marketing.
How are millennials changing retail patterns?
It's all digital now (and price competitive). According to Invesp, more than 54% of millennials make their purchases online, and 45% admit they do it because they can compare products and prices. This means it's imperative that brands have an online shop to appeal to this powerful generation of consumers. A social media presence is also a must-have in today's world, with Awario stating that 74% of shoppers are compelled by brand social media accounts.
When asked to describe what businesses should strive for, millennials highlight job creation, profit generation, and improving society. Millennials also look to businesses to drive innovation and enable progress. They expect an organization to benefit individuals by offering employment, and to have a positive impact on wider society.
Millennials are also, more than any other generation, concerned about making a connection with a brand. They want to be treated right (good customer service is essential) and courted with sales, coupons, and membership exclusives.
5 out of 6 millennials chose to connect with companies on social media, but they expect their experience to be reciprocal. This means they want something in return, such as discounts, free perks, and better customer service.
Forbes finds that 60% of millennial shoppers stay loyal to brands that demonstrate this behavior. Beyond sales and loyalty, though, is a generation holding great value to ethic sustainability and local sourcing. If you're a brand or company that is very eco-friendly, chances are you will resonate greatly with a millennial shopper. In fact, 75% of millennials are more receptive towards socially-responsible brands.
53% of employed millennials say that they aim to get to the top of their career, which is a much higher rate than what you'll find among Generation X and Baby Boomers (38% percent and 25%, respectively). 28% of employed millennials dub themselves workaholics, which is commensurate with both Boomers and Gen Xers.
Entrepreneurialism is also a big part of the generation's work ethic; 46% of all millennials (and 52% of Hispanic millennials) express a desire to start their own business someday.
Best marketing channels for millennials
So we've made one thing clear – you've got to be digital to capture the modern millennial audience. But what are the best channels to use? (You probably guessed already).
Yes (obviously), you've got to make your merchandise available online. If you're having trouble with the technicality of getting started with a web shop, we offer a convenient plugin solution.
Facebook, YouTube, Instagram, and Twitter
Again…no surprise – the generation that grew up with social networks stays on social media. Thanks to a plethora of interface changes, it's easier than ever to connect to audiences with live-streaming video, image carousels, and targeted ads. With a reported whopping 90.4% of millennials on social media, there's an astounding opportunity to get your brand in front of buyers. 77% of American millennials are active daily on Facebook, 70% on Instagram, and 66% on YouTube, and these numbers are encouraging for businesses that have a digital presence.
How to market to millennials: 10 pro tips
By now, it should be clear that millennials hold great spending power in the year and future come, and they are specific about what they want. So how do we actually get their attention?
#1 Tell a story with your brand
Millennials don't trust traditional marketing and want to hear a relatable, inspiring story or mission that a brand holds. What drove you to start your own business? What need did you see in the market and how did you go about fulfilling it? Answering such questions is a must when marketing to millennials. Tell your story on your website and through engaging content on your social media channels.
#2 Make the engagement real
As a generation that values brand connection, millennials are more likely to favor a brand that speaks to them (literally). If you are seeing questions about items or a service you offer on Twitter or Instagram, for instance, respond! Thank customers for their opinions and feedback. Showing that you are responsive and alert will earn points.
#3 Let your customers be your word-of-mouth
Reviews and testimonials matter. In fact, 97% of millennials look at reviews before making a purchase, and 89% are trusting of what they read. Again, this is unsurprising since millennials hold high value to authenticity of a brand. If you have an online business, make sure you add a customer review section to your website – if you're unsure where to start, we have a great add-on to make it happen.
#4 Be socially-cool
As we mentioned earlier, millennials are all online on social media, so it's definitely a great idea to have accounts set up so you can post content to tell your brand story, beliefs, and sell your products.
Utilize interactive features such as Instagram Stories and polls on Instagram and Twitter to engage and get feedback from millennials. Launching a product? Show some of the behind-the-scenes on a Story. Is your product development stuck between 3 colors for a product? Ask your audience what they like best.
#5 Seek out influencers
In the age of social media and the need to be relatable, millennials seek out people just like themselves as sources of authority (not big-name celebrities). So don't hire an A-list actress for a campaign — reach out to an influencer to sell a product. Let him or her tell a real, engaging story that millennials will be able to relate to.
#6 Go beyond classic paid ads
Millennials spend lots of their time online, which makes them nearly immune to traditional advertisements. If your store products are suitable for making shoutouts or launching giveaways, go for it! Partnering with influencers in your business niche, you will be able to create memorable, naturally-looking posts that don't look like annoying direct ads – and therefore, are more likely to trigger the desired action.
#7 Utilize memes
If you regularly browse social media or follow pop culture accounts, you definitely know what a meme is. Defined as a humorous image, video, or text that is spread by social media users, memes are popular because of the relatable and funny message present. They represent a community of relatability, which is very crucial to millennials.
Memes are a powerful marketing tactic if you can fit some into your brand voice and personality. And if you are successful, memes can boost engagement since people often share them on platforms such as Twitter and Instagram, helping you gain followers along the way.
#8 Make your content visual
Whether you are preparing a Facebook post or making a draft for your in-store blog article, make sure the idea of your entry is clear immediately. As a rule, millennials tend to 'scan' the content they come across. So, creating a text, use shorter sentences and paragraphs, bulleted or numbered lists, and subheadings explaining the purpose of these text sections. And, with any type of content, go for high-quality infographics, GIFs, non-stock photos and other branded visuals that explain your idea quicker and better than words.
#9 Create winning user experience
What happens to a person after he or she likes your ad and decides to check your offer out? That's right: this Internet user visits your store and expects it to be easy to use and navigate.
Given that millennials commonly use mobile devices for web surfing, your goal is to create a mobile-friendly shopping destination that doesn't take forever to load and doesn't make the visitors confused about their next on-site steps.
#10 Show your company culture and values
As we noted, millennials like companies that show a relatable and inspiring story. Going hand-in-hand with that is a company's culture and its values. Are you laid back and have a relaxed work environment? Do you have ongoing sustainability efforts? Do you give back to the community and organize socially responsible events?
These are things to consider and show on social media channels to attract millennials as well as professional platforms such as LinkedIn to leverage company image and attract potential hires.
Summing it up, when marketing to millennials, keep in mind that this generation is not only tech-savvy, but educated. Besides, this audience holds the greatest spending power ever. Focus on creating an authentic brand boosted by a strong social media strategy, easy-to-use website, and great customer service.