How To Generate Leads Online In 2022: 7 Ultimate Ways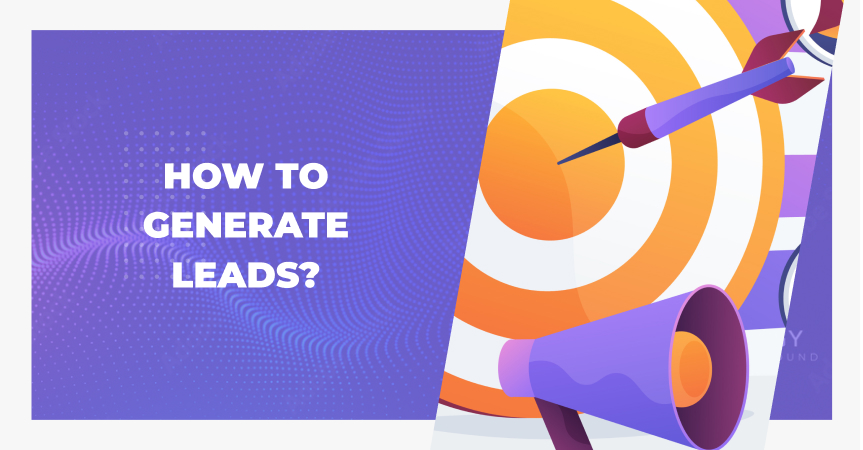 What is lead generation? If you're an affiliate marketer wishing to promote AliDropship products, you have to learn how to generate leads online.
We continue our series of articles dedicated to affiliate marketers! Previously, we explained how to give your affiliate business a great start, how to write powerful affiliate texts, and how to reduce your return rate. And today, we'd like to cover the topic that is very useful to ANY online entrepreneur: affiliate marketer, dropshipping store owner, and any other player on the eCommerce market. We will be talking about lead generation and the smartest ways to work with it!
How to generate leads: what are leads in business?
Before we start talking about the most efficient lead generation techniques in 2022, let's discuss what a lead is.
A lead is a user that expresses interest in the products or services suggested and gives you his/her contact information such as a phone number or email address.
Lead generation, in its turn, is a marketing strategy that allows you to spark customers' interest and start dealing with them.
Sounds difficult? In fact, this is not. The scheme is very simple. A buyer becomes a lead for a business right at the moment when you start communicating with him.
But, easier said than done.
It's actually not that challenging to capture a lead. You should just perform several actions to interest a follower in your offer. After you have done this, it's necessary to collect particular information from them which can let you stay in touch with them on a long-term basis. As a rule, this information includes their names and email addresses.
Why online lead generation is important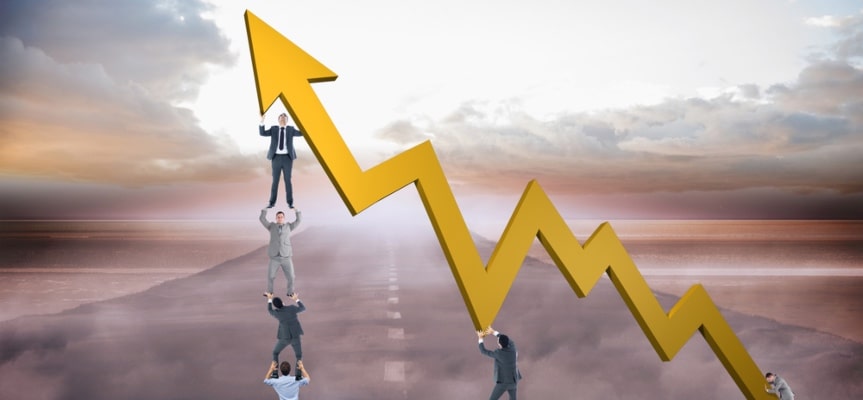 In fact, generating leads is important to all business owners for a number of reasons. It allows them to communicate with potential buyers, which in turn gives the opportunity to inform them about the most essential events and offers they are already interested in. In short, generating and capturing leads lets you put your business in a perfect condition in terms of communication with potential customers.
When speaking about lead generation, you should know that there are two types of leads, and therefore two approaches to generating them. But first things first.
Outbound leads vs inbound leads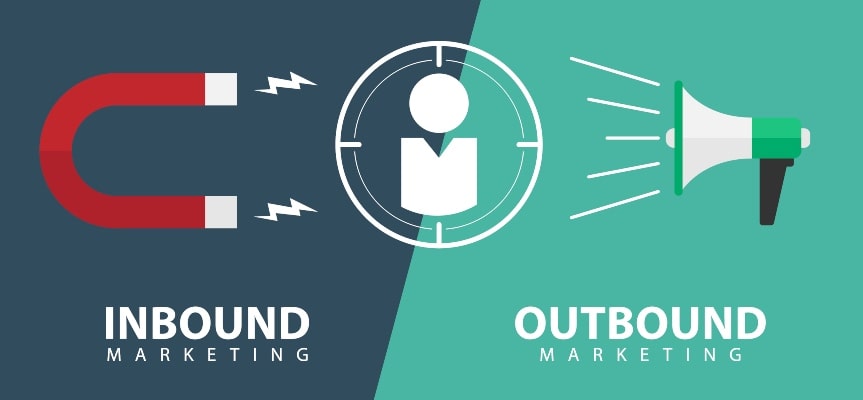 What are the outbound and inbound leads? What is the difference?
In practice, there are two types of leads that are defined according to how they are generated. So, outbound leads are those users whom an affiliate finds by means of different marketing strategies. It's important that in most cases such users know nothing about the affiliate's website before the affiliate makes contact with them.
Inbound leads, in their turn, are represented by the users who find out about an affiliate website or channel by themselves. Most often, they find information while surfing the Internet, typing the request in Google, etc.
And now we'd like to share 7 best lead generation strategies we've tested and approved during our own business practice!
7 best ways to generate leads online
If you have a website, or a blog, or you just want to promote somebody's business on different social media platforms, you need to learn the most tempting and perspective tactics to generate leads online. Here they are!
Make special offers and gifts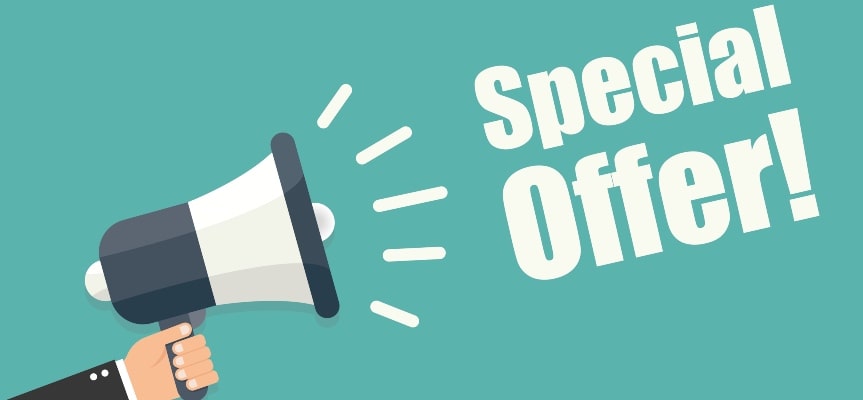 It's obvious that one of the most efficient ways to attract potential customers' attention is to offer them discounts or give free trials.
In practice, following such a tactic can let you also convert users you have attracted into customers. The thing is, when they get a discount or free products, they are several times more likely to make an instant purchase.
For example, AliDropship does a great job of giving affiliates demos and discounts to alleviate lead generation.
Though, it is not all the strategies affiliates can rely on. That's why all you need to do as an affiliate is to put the offers your partner company gives you on your website or place them in a cool popup.
However, discounts and trials are not the only way to generate leads you can follow. In fact, you can provide followers with gifts. In the case of AliDropship, we have several free add-ons, so our affiliates can share them with their followers.
First of all, it's a great idea because these prospective clients will be able to use some of our products for free. Moreover, they see that the company appreciates all its clients and is ready to provide them with some free solutions.
Actually, you have a chance to make the tactic of giving gifts and special offers even more efficient! You may take this activity shortly before the sales events like Black Friday, Cyber Monday, Giving Tuesday, and so on. The point is that in case of additional urgency of such offers the users are highly likely to instantly sign up and use their discount to make a bargain.
Carry out educational activities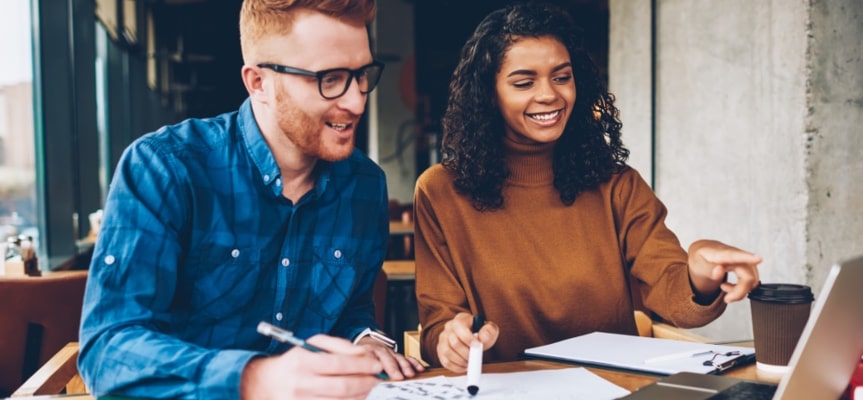 How can you interest the followers who are not aware of the products and services you are promoting? Definitely, you should provide them with educational materials that can tell them about the advertised products and services in detail. It's quite essential to explain to them how the things you are promoting can help them.
For example, AliDropship provides its clients with IT solutions which are to help dropshipping store owners run their businesses.
What should you do as our affiliate to promote AliDropship products?
In fact, you should pay attention to the particular dropshipping aspects which require additional time and effort. You need to explain to people that our solutions can let them put their businesses on autopilot and devote their precious time to themselves and their families.
In our experience, one of the most efficient ways to educate Internet users online is by creating videos. Try to interpret what a particular product is designed for, why it can be so useful, how it can change people's lives for the better and so on. It is important to position yourself as an expert in the area you deal with. In fact, valuable knowledge is that very aspect that can help you convert leads into customers.
You should also understand that you are not supposed to only praise the products you are promoting. The point is that it is necessary to sort out all the benefits the products are going to provide the customers with. Moreover, all the product advantages should be justified. Otherwise, they won't be worth a penny.
By the way, don't forget that your website should be filled with the most useful and attractive content because when you carry out educational activities, the Internet users should have an opportunity to go through your website and find all the necessary information about the products or services you are advertising.
Nowadays before buying something, most people look for product reviews and some feedback from those who have already purchased the product. In eCommerce, it's exactly the same.
What should you know as an affiliate dealing within the eCommerce sector? First of all, the main platforms where people write their reviews on IT solutions, including the products of AliDropship, are Facebook, Trustpilot, and Sitejabber.
In the case of AliDropship, you are more than welcome to go here and look at what our clients think of our company and the products we have provided them with. What is more, our company has a long list of success stories. These are the articles which tell about AliDropship clients who succeed with the help of our company.
Drive signups from your blog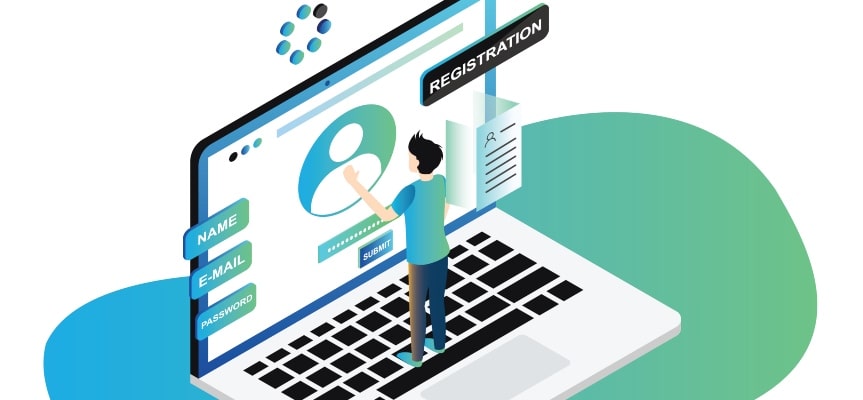 Having a blog with lots of traffic you need to inform your followers about all the updates in it. In fact, the most efficient way to do this is to incorporate an opt-in form into your posts.
How to do this? You need only to have a subtle sign up form somewhere on a post page. Moreover, you may use a popup which is going to appear at a certain moment of scrolling down your page. Don't forget that after a visitor leaves their email on your website, they are almost converted into a customer!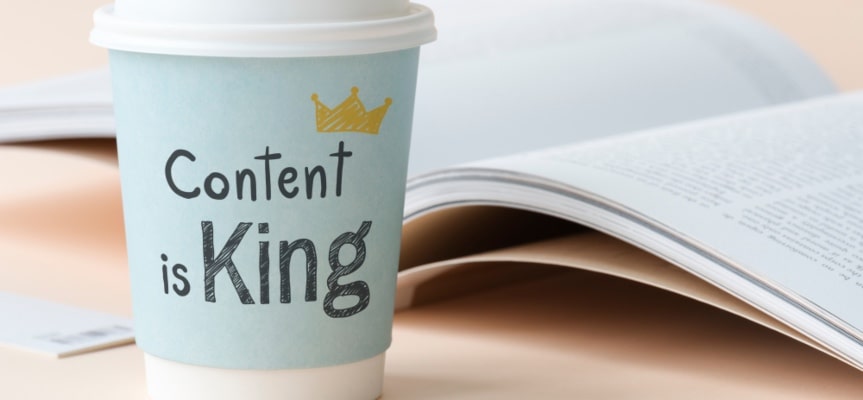 If you want to draw Internet users' attention, you should create increasingly valuable content. It can help not only to drive traffic to your website, but also to magnetize it, generate leads, and convert them into real buyers.
However, even high-quality materials can bring nothing in case of choosing a fruitless topic. Remember that the topics of your posts must be in strong demand, otherwise, it would be a futile waste of time.
So, first of all, you are to search for the most tempting subjects. Then you are supposed to create extremely interesting content.
How to generate leads from your blog?
In fact, that's simple. You can use the content in your post to highlight the particular advertised product. You need only to tell your subscribers about the advantages of the item you're promoting and then redirect them to the landing page of your company partner.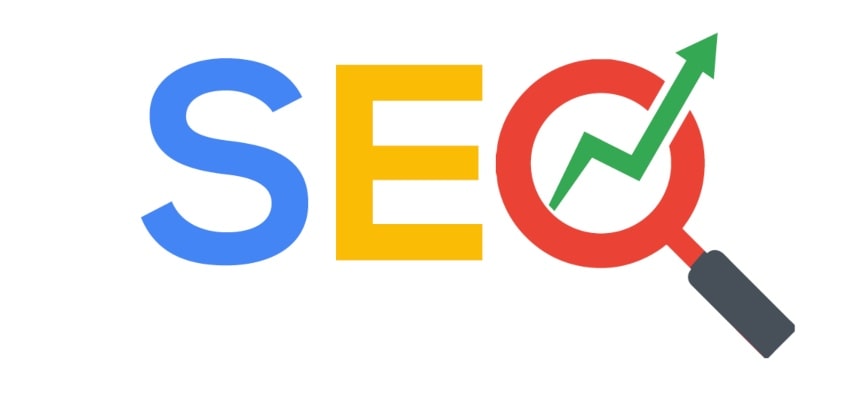 As a person dealing with eCommerce you should know that SEO is essential for any type of online business. That's why here comes the most important tips you should follow.
Use specific keywords in your posts' title and within the whole text. Make sure that your keywords implementation doesn't seem unnatural for the posts.
Think of URLs that are going to be relevant and include your keywords in them.
Optimize your blog for all devices.
Pay attention to the use of meta-descriptions. They are also supposed to include your keywords and give a summary of your posts.
Once your blog ranks well on Google, you will be more likely to drive a lot of relevant traffic to your website and generate leads.
Use social media platforms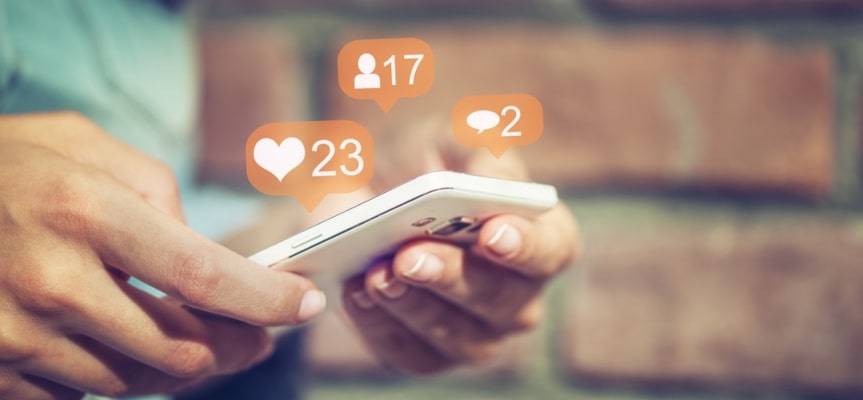 When it comes to eCommerce, the use of different social networks is also extremely important. It's one more way of generating leads because social media platforms allow you to collect lots of traffic.
Are you surprised now? In fact, you shouldn't be. Indeed, social networks are always on the list of top visited websites worldwide!
But how can you use them as an affiliate?
First of all, post tempting social media content. It's still one of the most efficient ways of attracting Internet users. When creating content, try to build positive relationships with a visitor, and it will be a lot easier for you to convert him or her into a lead.
So, we have reviewed several experience-based tips on how to generate leads. In fact, there are even more ways to generate leads online, but we have highlighted the most essential ones for you. Feel free to use these tips, and become a thriving member of the AliDropship affiliate family!