Social Media Content Calendar: 365 Post Ideas For Your Business For Every Day
When it comes to promoting your account on social media networks, there usually appear lots of questions. What to post? When? How often?… A great idea we can recommend is to develop a social media content calendar that will be your personal lighthouse in the ocean of your social media strategy.
Sounds complicated, right? It might be complicated in the beginning, however, once you've figured it out, you can rest assured it'll pay that time back in the future. Here's your guide in this challenging yet exciting world!
What is a social media calendar?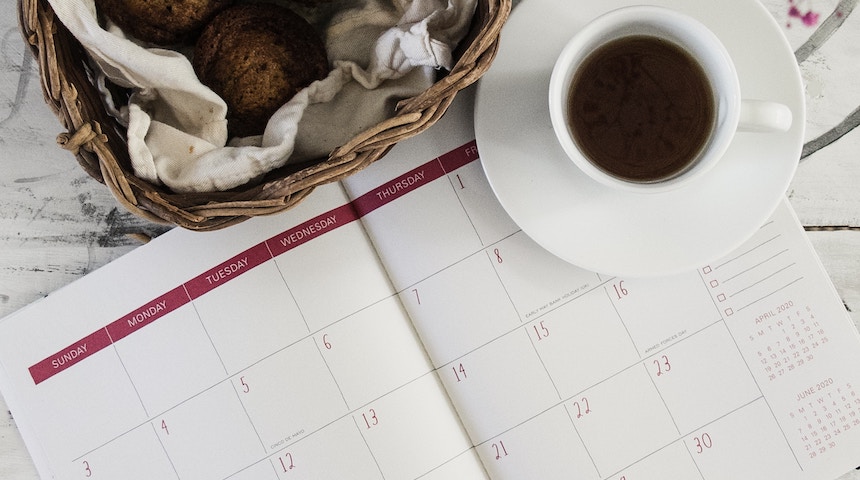 A social media calendar is a spreadsheet used to schedule social media posts in advance. In other words, it's a timetable for planning what content to publish and when. So, it lets marketers create content in advance to post it later on particular dates instead of improvising.
Who can use a social media calendar?
Anyone creating social content – whether for a business, media company, or a serious blog – should consider using a calendar.
Marketing campaigns often have a lot of moving parts, including social components. Keeping teams organized and making sure everyone involved in a project understands the social promotion schedule is key.
Staying organized with a calendar makes it much easier to save time and maintain consistency. This is important for small businesses, where resources are limited.
If you have a social media account with thousands of followers, you have to find a way to keep them entertained and hooked to your channel constantly. That's why a content calendar can help you stay productive and focused on your "work".
Social media content calendar apps and tools
There are lots of different tools out there that can help you establish and effective content calendar, and we've decided to gather the most useful ones.
Google Drive has several helpful features that make it easy for social media marketers to build out an effective content calendar.
You can also use shared Google Sheets to schedule posts on social media, track the status of different pieces of content, and assign tasks to team members — all on the same platform as their calendar.
With the help of Google Docs, users can keep comments all in one place and collaborate on different projects without emailing back-and-forth or having to schedule a meeting.
Trello cards can be assigned to different team members, marked with due dates, and commented on. Users can even customize labels with different publication statuses so the entire team can see the progress of their social media posts and when they're due on the calendar. The labels could also indicate different social networks that content is being published on.
Hootsuite offers a built-in Planner tool to help you create campaigns, identify publishing gaps, and collaborate with your content creation team.
Its primary features are in social publishing so that you can release content to your networks in advance, but it also has rich features for collaboration and post approvals.
Once your content is created, you can preview it with the Composer tool, which displays according to each social network's unique format.
Why take your time to create a social media content calendar?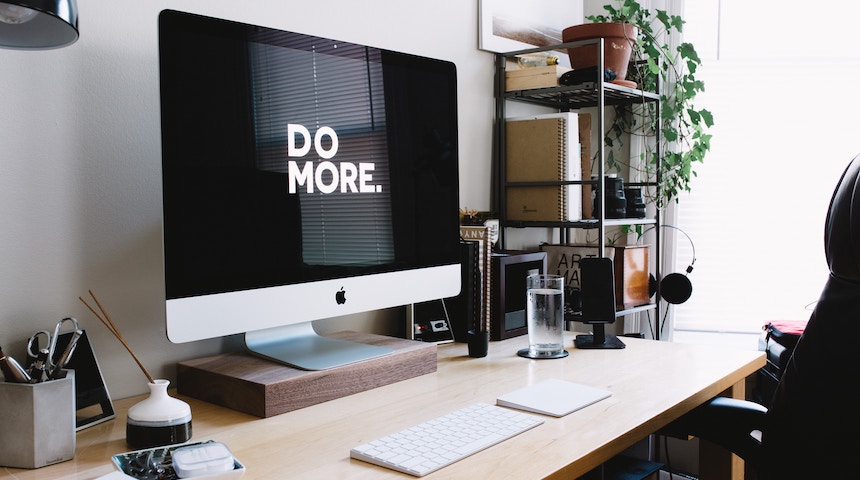 Depending on your and your brand's necessities, your social media posting schedule can be simple or complex. If you're still having doubts, we've prepared some key points on why social media calendar is so effective.
#1 Saves your time
Developing a social media calendar, you're able to plan ahead, structure your work, avoid multitasking, and save your creativity for something more.
#2 Provides you with ready posts for every day
To be successful on social media, you need to always keep your subscribers curious to check and follow your account.
#3 Allows you to avoid spelling mistakes and typos
Since you've prepared your posts in advance, you can check them before publishing, hence no embarrassing errors!
#4 Encourages you to be more endeavoring with your social media strategies
Once you've started to create your social media calendar, great ideas can pop up in your head one by one, and it's much easier to write them down.
#5 Prevents you from forgetting about relevant moments
A calendar is a calendar, and of course, you can use national, international holidays and other significant days as ideas for your posts.
#6 Lets you create and distribute high quality content
A social media posting calendar helps you allocate your human and digital assets effectively, and a long-term vision means you're promoting content that supports your marketing goals.
#7 Helps you track your performance and improve it
Once you've published all the posts from your calendar, you can have a look at it and analyze what posts have been more interesting for your subscribers, and make a new calendar with these results in mind.
So, are you ready to create your personal social media content calendar? Here are some useful pro tips to help you to start:
Analyze your social media accounts and existing content
Choose social networks which work for you better
Create a content library
Establish a workflow
Create your posts
Schedule your posts.
If you're still a bit confused about the social media calendar, but really want to start, we've prepared such a calendar with 365 ideas for daily posts!
365 ideas for your social media content calendar
Some of our ideas are related to holidays, or national days, some of the posts are about the business owner's personality. In any case, you just need to add something about your niche to the post, and – voila! – it's informative, entertaining, and talks about your brand. You can also mix these posts with the products from your store, and your selling content is ready.
Let's have a look at an example: let's say, the idea for the post is "Talk about your evening routine". How can you connect it with your niche? Well, if you're selling tableware, you can take a mug from your store, capture it in the photo, and talk about your evening routine – how you drink tea from your favorite mug from your store and watch TV with your beloved family! Easy, right?
We offer you to look through our 365 ideas for social media posts below.
Social media content calendar ideas for January
New Year Day

– create a post about this holiday celebration
Ask your followers how they spent New Year
Get handsy and post a photo with your product in your hand
Record an unboxing video where you unpack some goods of your brand
Make a screenshot of some piece of social proof you'd like to highlight (quote, review, comment about your business)
Make a friendly selfie to let your followers know the person behind the brand
Go behind the scenes and share what happens on the unseen side of your business
Use a changeable letter sign and make a photo of fun/creative/inspirational note on the chalkboard
Give your audience a sneak peek of what you're working on
Make a statement: take a photo of a t-shirt, coffee mug, or another item with a fun quote or saying on it
Share an educational or informative article related to your niche topic or industry
Answer a question you tend to get asked a lot
Reveal what's currently working well for your customers or your business
Share an article, podcast, video, etc., with an expert talking about your industry
Show an award or accolade you or your business has received
Make or share a how-to video detailing the steps on how to do something very specific that appeals to your ideal customer
Announce a live one-on-one coaching session you'll give to one person who comments on this post
Select one person from the comments to your previous post and coach them!
Share a mistake you typically see your customers or competitors make
Provide a tip on how to avoid the mistake from your previous post
Share a fun fact about your industry or niche
Post an infographic with helpful tips or information for your audience
Share a tip that will help your audience be more efficient and save time
Reveal a tip that will help your audience save money
Share a super simple hack to a common problem your customer faces
Discover a simple solution to solve a problem your audience experienced and share your solution
Make a poll to test new ideas with your audience
Ask your audience for direct feedback
Encourage your followers to share their predictions about a trend within your industry or a current event
'This or That': give your audience 2 options and ask them to choose
'Would You Rather…': create a post asking your subscribers about something they prefer
Social media content calendar ideas for February
'Ask Me Anything': encourage people to ask you anything today
'If You Could': ask your subscribers about something unreal/possible in the future/super power they dream of
'What's Your Favorite….' – ask your audience about something they like
Ask your followers to fill in the blanks in a phrase you provide
Share a story of you hosting or attending a special event
Share something new that's happening within your industry.
Write your thoughts on major news and events everyone is talking about or share an article with an interesting perspective
Make a post with a trending viral video
Post an inspirational quote that appeals to you personally
Motivate and inspire your audience by sharing the story about how you started your business
Share a recent win or success in your business.
Tell a story about a recent disappointment or "failure" in your business and explain how you overcame it
Ask your followers how they feel about St. Valentine's Day

St. Valentine's Day

– dedicate your post to this holiday
Ask your audience how they spent the St. Valentine's
Share a story about a person you admire or find inspiring
Spread joy and laughter with a funny meme, joke, or story
Share a helpful tip with your audience on how you manage stress and balance work-life responsibilities
Tell a fun fact about you (or your company history) that not everyone knows and allows your audience to get to know you better
Share a photo or video of you engaging in one of your hobbies or favorite activities
To be closer to your audience, share your family time photo
Post cute kids or pets – everyone loves them!
If you're out and exploring your city, whether it's in nature or an urban area, share it!
Let your audience in on the book you're currently reading or learning
Tell your subscribes what you choose to do in your relaxation time
Share something from your bucket list that you would love to do someday
Tell about a challenge you're currently facing in your business or personal life
Show your favorite book related to your niche
Social media content calendar ideas for March
Tell about your favorite podcast related to your niche
Share your favorite YouTube channel related to your niche
Recommend your favorite online course related to your niche
Link to a tool/resource you can't live without to do your job or run your business
Share a product or service you love and your audience will benefit from
Tell about your favorite influencer who inspires and motivates you
Come up with an interesting fact about women

International Women's Day

– dedicate this post to women
Ask your followers how they feel about the women's day
Post a photo from some of your fan's profile. They will be amazed! 🙂
If you have a favorite charity or cause you support, share it with your audience and tell a story about why this initiative is important to you
Feature a customer by sharing a video interview of how and why they became your client
Interview an expert or influencer in your niche and share the video as a post
#SundayFunday: share how you are spending your Sunday
#MotivationMonday: share a motivational quote, story, or video and use the #MotivationMonday hashtag in your update
#TuesdayVibes: post whatever you want and add this hashtag as it's virtually universal!

St. Patrick's Day

– create a post about this holiday
#TBT (Throwback Thursday): use this hashtag (one of the oldest and most widely used daily ones!) to post an old photo (the older the better) and tell about that time in your life
#FridayNight: show why your Friday night is so fun!

International Day of Happiness

– tell your audience why you're happy/what makes you happy, and ask about them

World's Poetry Day

– tell your audience how you feel about poetry, and ask for their opinion
@Mention a Follower: if you have a follower who engages regularly with your content, give them a shout out using the @mention feature and thank them
@Mention an Influencer: if there's an influencer in your niche who you'd like to develop a relationship with, @mention them in a post and share something you've learned from them
#WednesdayWisdom: share a little wisdom or practical advice with your audience using this hashtag
Thank your followers for staying with you!
Share your newest content: the latest blog post, podcast, or video
#SaturdayMorning: give your audience a glimpse at how you're spending your Saturday morning.
Repurpose old content and dust off some old blog post (don't forget to update the images and headline!)
Share your most popular piece of content
Show one of your new products or services
Tell a story about your top-selling product or service
Social media content calendar ideas for April
April Fool's Day

– create a funny and hilarious post for this day
Ask your followers what makes them laugh
Promote your newsletter by letting your audience know what's so special about it and encourage your audience to subscribe
Promote your other social profiles

Easter

– Create a post about this holiday
Run a contest and encourage your audience to share your content with others or create a specific post on social media

World's health day

– make a post about health or a healthy lifestyle
Ask your followers whether they follow a healthy lifestyle or not
Announce your tomorrow's Follower-Only Flash Sale
Run a 1-day flash sale ONLY for your social media followers
Promote the launch of your new product or service

International Day of Human Space Flight

– create a special post about space flights
Ask your followers about space flights: would they like to try them, etc.
Whatever milestone you've hit, celebrate it on social media and share it with your audience
If you have employees who help make your business great, tell the world about them!
As your audience grows on social media, reintroduce yourself and your business
Take a picture of your workspace
Post something seasonal
Share an attention-grabbing statistic

Chinese Language Day

– celebrate this day with a post about China
Correct a common misconception that's related to your industry

International Mother Earth Day

– share your love to Earth with your subscribers

English Language Day

– celebrate this day with a post about English culture
Give a shout out to another local business or organization
Invite people to join your mailing list
Ask your audience what their biggest struggle in business is
Give away a coupon code
Make a live video
Share how to create & write down your goals

International Jazz Day

– create a post about jazz
Social media content calendar ideas for May
Challenge your audience to post every day for 30 days and give them a free Social Media calendar
Explain why you decided to join the business
Talk about your products and how they help people
Create a challenge related to your niche
Share a quote (graphics) and ask your audience what they think about it
Ask followers what you should post next
Challenge your audience to share their 3 goals and achieve at least one of them in a week
Ask your audience to share their favorite quote
Create a 5-day mini-course about a specific topic in your niche
Welcome new followers and thank them for joining your group or page
Ask for recommendations
Create a VIP list with an exclusive discount coupon and choose 1 random follower each week to send them the link to this VIP list
Create a poll

International Day of Families

– create a post devoted to your family
Talk about your morning routine
Explain how you prepare for the day or week
Share all the things you do daily
Share your top favorite apps that help you get organized

World Bee Day

– create a post about bees

International Tea Day

– make a post about tea
Talk about the tools that help you create content
Share your vision board
Talk about what you stand for, your morals
Share which trip you are planning next
Talk about your favorite destinations
Share why you started working in the online business
Create a "Letter to my younger self"
Post a video on how you use your products
Share someone else's blog post and explain what you learned from it
Talk about your favorite things to do
Social media content calendar ideas for June
Share 5 things about yourself
Create a "Guess the right answer" post

World Bicycle Day

– make a post about bicycles

World Environment Day

– create a post about your ways to care about the environment
Talk about the events that you'll be hosting

Russian Language Day

– create a post about Russian culture
Ask your followers how they found you

World Oceans Day

– make a post about the oceans
Share fun facts about you
Create a day in the life post
Recommend someone else your audience should follow
Post a photo and ask your followers to create a title for it
Offer a tip

World Blood Donor Day

– tell your subscribers about blood donors
Post a throwback
Celebrate your birthday
Ask for advice
Collaborate with a brand
Team up with a friend
Share your latest blog post

International Day of Yoga

– make a post about yoga
Share a holiday post
Create a flat lay featuring printed photos
Talk about your evening routine
Share your latest shopping haul
Post an outfit
Share a product you love
Take a photo at your favorite local work spot

International Day of the Tropics

– celebrate this day with your audience

International Asteroid Day

– tell your audience an interesting fact about asteroids
Social media content calendar ideas for July
Offer productivity tips
Talk about what you did on the weekend
Ask followers how they spend their time off

USA independence day

– create a post about this holiday
Ask your audience how they spent the independence day
Ask your followers about the country they are from
Celebrate your blogging anniversary
Announce a new business or achievement
Share what you're listening to
Talk about shows you're watching
Make a post about video games you're playing
Post a collection of photos
Share your goals for the month
Set larger goals for the year
Ask your audience what they want to see more of
'Before and After': write a short story about your brand at the beginning and its current state
Share a mantra or affirmations you say to keep you motivated to accomplish your goals with your audience!
Show your morning ritual or helpful nightly routine to help you stay energized, focused, healthy, or positive
Talk about guilty pleasures and share your favorite one
Express your gratitude to anyone (customer, mentor, employee).
Share a testimonial, quote, case study or video from a satisfied customer
Give away some of your stuff you don't need anymore (in good condition!) to your subscribers
Share your competitive advantage and why you think someone should choose you over your competitors
Celebrate a national holiday from your heritage
Talk about your cultural background
Share a memory from your childhood
Talk about a defining moment in your life
Post a photo with your significant other
Post a photo of a newly renovated or decorated space

International Day of Friendship

– make a post about your friends
Ask your audience about their friends
Social media content calendar ideas for August
Celebrate the start of a new month
Share a photo of a project you're starting
Give progress teasers for the above
Post a top down photo
Take a photo of seasonal decor you're now using
Show what's in your bag 🙂
Share a discount

International Cat Day

– make a post with cats: everyone loves them!
Visit a garden and show the journey
Share a new experience you had
Visualize an interesting stat

International Youth Day

– create a post for a younger audience
Share a thematic flat lay photo (food, tools, etc.)
Post a photo with white frames (there's a special Instagram feature for that)
Capture the sunrise
Share a challenge you've overcome
Tell about time management tips that work for you
Be open about some bad habits you've broken
Share changes you've made in your business
Talk about a current event
Share a special offer
Show a 'Before and After' of your workplace
Share a real life moment
Create a grid layout
Share something you recently indulged in
Make a flat lay photo of your office tools
Create a meme based on your industry niche or your audience preferences
Share a beautiful travel photo
Show a photo with your current point of view
Share an image of a famous spot in your city
Post a photo of you at work
Social media content calendar ideas for September
Celebrate the beginning of the new season
Share a photo to make your followers laugh
Create a collage
Talk about an event that changed your life

International Day of Charity

– write about charity and its importance
Ask your audience what they donate money (or other stuff) for
Challenge your followers to do something
Share your products collection or set
Create a nature flat lay
Tell a story
Remember the story of why you started your business
Share an opinion
Post a photo from a recent event you attended
Share another platform your followers can find you on
Make an update on your recent activities
Feature an employee, friend, or family member
Post something inspirational
Unveil a new product
Share a photo of fun in the sun!
Start an Instagram post series
Share a blooper or IG photo fail
Make a picture of beautiful lights
Create a photo challenge: jump for joy
Snap the point of view of what you're doing right now
Share 'A Day In The Life' photo collection
Post photos from a local event

World Tourism Day

– create a post about tourism
Post a photo you can describe using just emojis
Feature a local start up

International Translation Day

– make a post about a world without translators
Social media content calendar ideas for October
World Vegetarian Day

– remind your followers about this day
Ask your audience a question about vegetarianism
Share what you put in your suitcase for an upcoming trip
Show what's on your coffee table

World Teachers' Day

– say some warm words to your teachers
Ask your followers about their favorite teachers
Share a handwritten message
Create a tutorial for multiple ways to do the same thing
Share the view from your office
Talk about a situation that inspired you
Share something about your community
Open up about your greatest fear
Talk about a hobby you have
Share a list of fun facts about yourself or your business
Encourage followers to pay it forward and give an example of how you did this week

World Food Day

– celebrate this day with a picture of yummy food
Share teasers for something to come
Create an image to promote a blog post
Talk about something you've struggled with
Share what's on your computer screen and be sure to tag brands!
Talk about what your days off look like
Offer a discount
Advertise an affiliate program
Introduce the business owners
Talk about your items' production and manufacturing
Tell how you got into this business
Announce your Halloween season sale
Ask your subscribers if they celebrate Halloween
Create a Halloween challenge
Share your Halloween costume

Halloween

– make a thematic post
Social media content calendar ideas for November
National Author's Day

– interview local authors and share local author's day events
Post Daylight Saving Time reminders & preparation tips
Share your tricks to get motivated to work
Ask about (or share!) life lessons to learn before you're 30

Native American Heritage Month

– talk about Native American settlements and landmarks near you
Ask what your followers do to stop wasting their time
Discuss how to calm down after a long day
Share how you found your purpose in life
Give some tips on how to set realistic goals

Veteran's Day

– share ways to support local veterans
Share personal changes you've made and how you've grown
Ask for the followers' advice on how to get more done in less time
Talk about your logo
Feature the tools you're using to keep your business going
Share best places to visit in the fall
Reveal some habits of famous successful people
Share proven tips for staying positive
Post a photo of your Thanksgiving feast

Thanksgiving day

– make a post about this holiday

World Children's Day

– make a post dedicated to children

World Television Day

– discuss how television changed our lives
Post an image of your Black Friday haul
Share Black Friday specials you're shopping for
Announce special offers for your Black Friday
Make a fall checklist for home or car maintenance
Talk about globally known entrepreneurs who inspire you
Share your proven ways to take control of some issue
Make a list of alphabetical advice
Write a short autobiography
Social media content calendar ideas for December
Make a list of easy goals to accomplish before the end of the year
Feature a guest post
Share 10 links that you love
"Wordless Wednesday': post pictures without captions!
Create a pros and cons list related to your niche
Make a must-have list for your niche
Share the worst advice you ever received
Explain how NOT to do something

National Day of Animal Rights

– share your ideas about how to treat animals

International Mountain Day

– create a post about mountains and nature
Show your most popular blog post this year
List your favorite things about December
Share how you survive long car trips or flights
Give ideas for last minute stocking stuffers
Share tips for buying gifts for people who are hard to buy for
Give holiday shopping tips for the busy season

Arabic Language Day

– make a post about Arabic culture
Show how you style a Christmas tree
Publish a DIY guide for holiday crafting
Review your most popular product
Host a Christmas giveaway!
Create a gift guide

Christmas

– make a post about this holiday

Boxing Day

– create a post about the gifts you've received and gave
Share a recap of your holiday festivities
Write about the things you learned this year
Share a before and after: it's high time for your brand to share another post about changes
Make New Year's plans and resolutions and ask the followers to share theirs, too
Share an image of the bottle you'll be popping this new year

New Year's Eve

– celebrate the beginning of the New Year with your followers.
As you can see, there are hundreds of ideas for your social media content calendar. Just connect any post with your niche or industry and watch your audience growing! We welcome you to use our ideas as a draft and inspiration, and wish you an enjoyable social media experience! And should you ever need any assistance with your social media management, we're excited to make individual catchy posts for you!