How To Plan A Social Media Content Calendar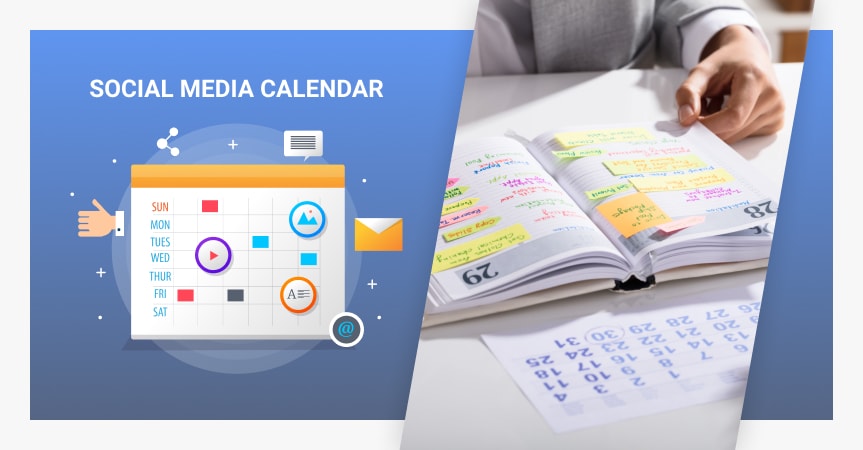 Social media is a must-have for any business. It's a free platform for marketing and one that is essential to connect with followers and find potential customers. Above all – it's fun. At the heart of successful social media is a social media strategy/content strategy; and to put that all in motion is a social media calendar. Today, let's take a look at how to plan a social media calendar and how to successfully create one.
What is a social media content calendar
As the name may imply, it's a schedule for your social media. A social media calendar helps plan out your posts and content in an organized manner. This also helps you better track your efforts and frequency of posting.
Reasons to use a social media content calendar
Become organized and time efficient
Each one of your goals requires effort and careful attention to complete. Thus, maintaining a social media calendar can help you plan ahead, compile your work, and steer clear from multitasking and at the same time note down all your creative thoughts for later.
Basically, it's a great way to keep everything structured and organized for you to be more efficient with your work.
Moreover, many social media calendars allow you to schedule your social media posts ahead of time, meaning you don't have to constantly oversee your feeds, freeing up your time for much more important tasks.
Stay consistent with your posting schedule
Whatever your marketing goals are, whether it's to increase the number of likes, or subscribers, or you've implemented social media KPIs, to be successful on social media you have to post consistently.
There's just no shortcut around it. Why?
By consistently showing up in your audience's feed, you engage them with your content more and more. High engagement rates have a beneficial effect on your organic reach in the platform's algorithm. Thus, your posts get shown to new eyes and new people start following.
So, in essence, by filling your social media calendar with posts ahead of time allows you to stay consistent with your content and engage with your audience.
Less typos and less mistakes
By planning your posts ahead of time, you create a failsafe of sorts in your workflow.
Fact- checking the information, editing the text is a lot easier when you do it days or weeks in advance, helping you to prevent mistakes, errors, and typos.
Always be aware of relevant events
A social media content calendar allows you to stay aware and prepare for various worldwide events that relate to your business beforehand.
Produce higher quality content
In today's world, the attention to detail in the social media space is higher than ever before. A single post can have a whole team of professionals behind it, like copywriters, designers, video editors, photographers.
So, a social media calendar helps everyone to be aware of the upcoming content and prepare their materials in advance, allowing the team to stay effective and have the opportunity to do their best work.
Who can use a social media calendar
If you're creating social media content, regardless if you're a business, media company, or a blog, you should consider implementing a social media calendar into your workflow.
Marketing campaigns often have a lot of moving parts, including social components. Keeping teams organized and making sure everyone involved in a project understands the social promotion schedule is key.
Staying organized with a calendar makes it much easier to save time and maintain consistency. This is important for small businesses, where resources are limited.
If you have a social media account with thousands of followers, you have to find a way to keep them entertained and hooked to your channel constantly. That's why a content calendar can help you stay productive and focused on your "work".
If you're creating editorial content, it'll need social media promotion. Keep it all together on your calendar.
If your blog is your business, you don't have time to waste with dysfunctional tools. Make sure every post gets promoted on your calendar.
How to plan a social media content calendar
Planning a social media calendar starts with understanding your target audience. What do they like? Which values do they hold? What resonates with them? Knowing their age and level of digital-savviness can also help determine your brand voice and how to market to them.
Once you know your target, you have to ask yourself some questions too. What does your brand offer? What problems does it solve? How are your products a solution? What are your values as a brand that you can show to your audience? These questions can help you brainstorm content.
After understanding your target audience and your business' values, it's time to research competition. Go on platforms such as Instagram and Twitter to see what your other brands in your industry are posting. How do they engage with customers? What type of images or videos do they post? What stories are they telling? How are they linking their products and CTA landing pages?
The planning process requires a lot of question-asking, as you can see. But asking questions is what will help you build up answers to what kind of content you can create. When your research is done, you can work with your social media team (or whoever is managing your branding and marketing) to devise your content plan.
Elements of an effective social media content calendar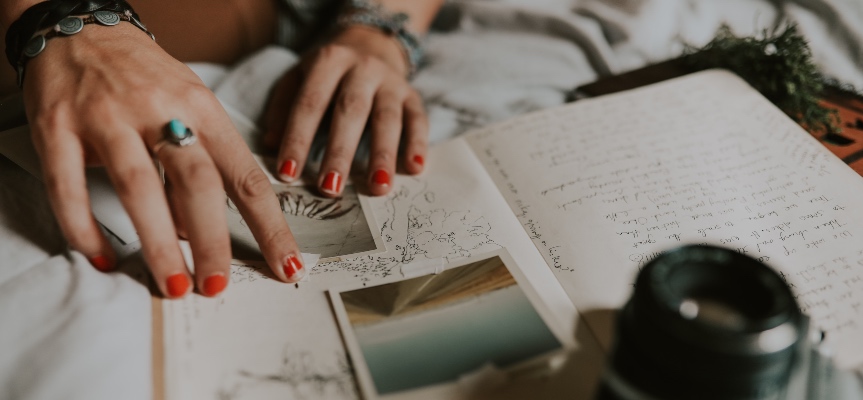 What to post
When your team is ready to brainstorm, it helps to create what are known as content buckets. These buckets are essentially just categories that speak to varying aspects of your business, such as:
Product benefits
Real-life customer testimonials
Influencer/expert partnerships
Industry advice/did-you-know facts
Company news/culture
Company awards
Holidays
Altogether, buckets help paint a picture of your business – the people behind it, the values, the customers, the products, and the expertise in its niche or industry. You can build content around these buckets to share aspects of your brand.
For example, if you want to showcase real-life customer testimonials, you can reach out to customers and ask them for a review of your product. Or if you have reviews page on your website, simply quote a part of a customer's review and post that as an image. The quote will grab viewers' attention, and you can direct them to read more or see more with a link to the reviews page of your website. Boom – you are utilizing social proof to build possible leads.
When to post
Generally, posting in the middle and at the end of a work week is most effective (with the exception of Pinterest). The reasoning is because people tend to wean off of work once the middle of the week hits, then that productivity decreases come Friday (and in Pinterest's case, it's mainly for craft and project inspiration, which tends to happen on weekends). Social Sprout ran a study on its customer base of 25,000 people and CoSchedule ran its own study on its customers – and here are some findings:
Facebook:
Best time: 11am – 1pm
Best day: Wednesday
Instagram:
Best time: Wednesday at 11am; Friday at 1pm
Best day: Wednesday
Twitter:
Best time: Wednesday at 9am; Friday at 9am
Best day: Tuesday and Wednesday
Pinterest:
Best time: Friday and Saturday 8pm-11pm; 2pm-4pm; 2am-4am
Best day: Friday and Saturday
Remember, these timeframes can vary by target audience and even industry. A younger millennial audience might be active all throughout the day while an older audience may only be active at certain times. Always make sure to check built-in analytics for your Facebook, Twitter, Instagram, and Pinterest to better understand your audience.
How often to post
And going hand in hand with when to post on social media is – how often. Here's what we found from an online social media expert:
Facebook
1 time a day (maximum 2)
Twitter
3 times a day (maximum 15)
Twitter is a tricky one since it's a platform used to have a real-time conversation and users' feeds move at a fast pace. If you're having a live play-by-play of a company event, your tweets may be firing off non-stop. But the key is to have at least a presence every day so that your brand isn't forgotten.
Pinterest
3 pins a day (maximum 30)
Instagram
1 time a day (maximum 3)
An exception would be a takeover post on your Instagram feed (whether 3 posts at once or 6 or 9), but this is done at once.
Like with the ideal time to post, how many times really varies by your industry, and your audience as well as its engagement. The general pattern we see here is to at least have some sort of daily presence. It's always about the quality of your content, not quantity.
Example of a social media content calendar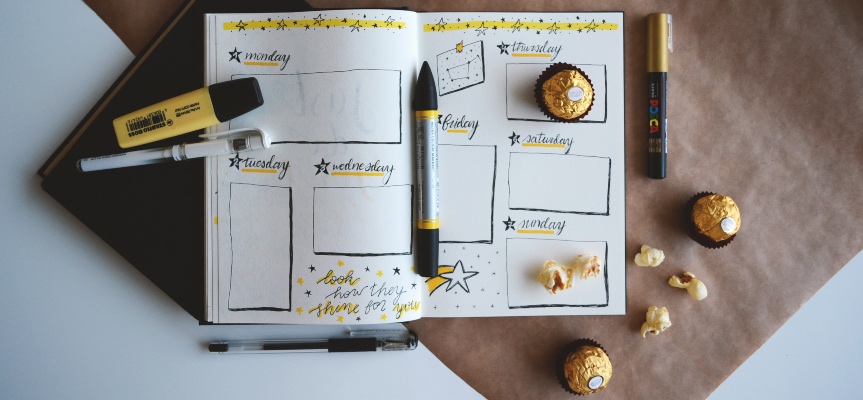 Example: A men's shoe company
Monday Motivation: Post a brand belief or play off of one of your shoes (use catchy copy or a joke) to boost morale to start the work week
Customer Testimonial or Repost of UGC: Show what a customer thought of one of your shoes, whether it's a screencap of a written review or a video clip. Alternatively, you can find a post of your product from another social media user (this is user-generated content) and repost it, making sure to tag the original poster.
Industry Wisdom: Share images or a video that highlight product development and fabrics used in the company's shoes to build credibility and engagement. Visitors and customers on social media always love a behind-the-scenes "did you know" look into a company.
Press Mention or Blog Post: If your company is mentioned in any press give a shoutout with a screencap of the mention and tag the media outlet. Or post a screencap of a blog post that you can link visitors to.
Company Culture: It's Friday, so have some fun. Post something that connects visitors to the people and fun behind your brand. Whether it's an in-office event (holiday party, office tradition) or something special about how casual your work culture and meetings are, show it to the world.
Create your own calendar with this free sample template from Hootsuite. Just be sure to log into your Gmail account to access it.
SUMMARY: A social media calendar can help put your brand into action with the right research and planning. By maintaining a daily presence on platforms, you can utilize content to draw in visitors and retain customers. And your calendar and posting frequency can completely vary by your business niche and audience. But be sure to stay active and engaging (and organized – that's what the calendar is for!).