Christmas 2019 Promotion Ideas: A Handy Calendar For Your Online Store
Christmas 2019 is just around the corner! People around the world start discussing gift ideas and arranging their Christmas trees. What does it mean for your dropshipping business?
As an owner of an online store, you can enjoy this pre-holiday period because during the days of Christmas sale you can make much HIGHER PROFITS!
Whoever are the average customers in your target audience, it's highly likely that they:
Celebrate Christmas day in one way or another
Do online shopping to get ready for this religious and cultural holiday
Expect stores to launch Christmas sales and special offers during this time
In other words, it's just the time to get your store ready for the upcoming holiday, so let's make a tiny useful Christmas promotion calendar for 2019 which you can use during this whole month.
Why is it necessary to start your Christmas promotion campaign in October 2019?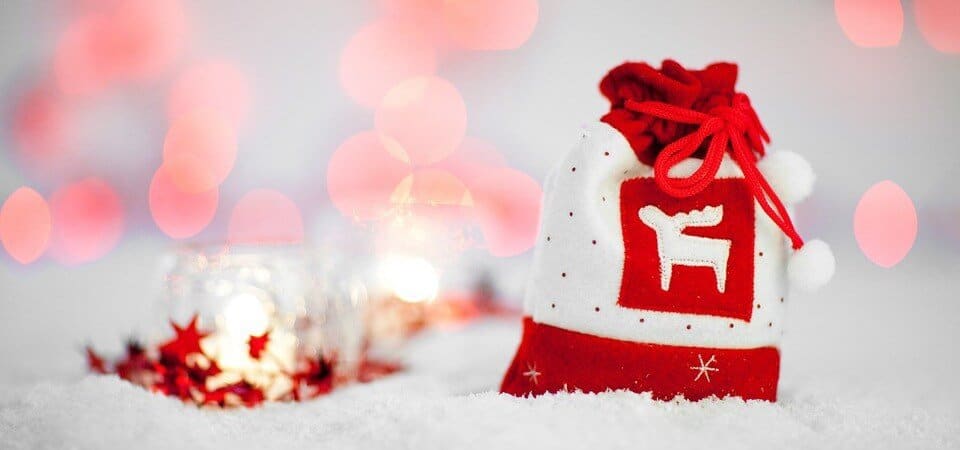 Because you do online business!
Follow this logic:
Internet users are shopping for Christmas cards and gifts or home decorations
They visit your landing page
Moving from there on, they read your gift guides, like something in your store, and make a purchase
They expect to receive their orders just in time for Christmas
You transfer these orders to AliExpress sellers manually or with the help of automatic solutions
The sellers process your orders and arrange the shipping
The future of this package now fully depends on the postal service, customs, and all that.
Do you see what's the challenge?
To get the package in time for Christmas, it's necessary to place the order 1-1,5 months ahead.
Of course, there are some people who prefer to buy last minute gifts. But if a customer wants to receive the order before December 20th, it's better to make a purchase before the second week of November.
It gives you a whole month to plan forward all your marketing efforts, and 2 weeks to put them into practice.
Remember that November 11th is the day of Global Shopping Festival on AliExpress!
It's the time when AliExpress sellers are flooded with orders, and shopping on the platform reaches unbelievable heights all over the world. This is the time when global payment systems may become overloaded and have a glitch. Moreover, at this moment postal services and customs handle countless packages. Ideally, you need to make your store visitors place an order BEFORE this crazy time!
Follow this handy calendar, and feel no stress preparing for the holiday season!
Christmas promotion calendar 2019 from AliDropship marketing team

October 4th – October 10th
Look at your store carefully.
Use this checklist to plan your activities for this month.
Write down the dates when you can do the following:
Create the new design elements
Header images, banners, cover image for the Facebook page and other social networks' accounts, templates for Christmas packaging/flyers, etc. require your attention!
What will be the general style of all the new elements you add? Will you do it all yourself or order these elements from someone else? How much money can you spend on them? Will you ask your AliExpress suppliers to print out your leaflets/cards/flyers and include them in the packages? How much will it cost and how soon do you need to email the designs to your suppliers?
Analyze the best selling products in your store and think how you can benefit from them
What do people buy most often from you? How can you further promote these products during the pre-holiday season? Will you post them in a gallery on the home page? Will you set up cross-sell option?
Add new products to the store and make the product pages look attractive
What are the hottest trends of this season? Which products can you add to make a more diverse and appealing product offer in your store? What can you write in item descriptions to make the product pages more SEO-friendly? Do all the older products pages in your store look as perfect as newer ones?
When and how will you change the prices? Will you offer coupons for some (or all) of the products? Will you create special holiday packages combining several items with a lower cost?
Will you be writing articles for your blog? How often? On which topic? What keywords should you use?
Plan your Instagram promotion
Which of the free Instagram promotion techniques can you try out during the season? Will you do shoutouts? Will you try Instagram Ads? How much money are you ready to spend on paid Instagram promotion?
Plan your Facebook promotion
Will you promote your store on Facebook? Which groups will you use for the promotion? Will you use Social Rabbit plugin or other automated solutions?
Check if you have all the necessary payment gateways integrated
Can you accept both credit cards and PayPal payments in your store? Is it necessary to add an extra payment option?
Check the current Customer Policy information
Is everything written about your returns and exchange policy? Did you explain the shipping time? Have you listed all the contacts suitable for getting in touch with you?
October 11th – October 31st
Okay, now you have the full 3 weeks to turn your dreams into reality!
Stick to the plan you've made for yourself, but don't worry if you can't make it all in time.
Use these 3 weeks to create templates and drafts for:
Design elements
Old and new products' descriptions
Blog posts
Advertisements in social media
Also, this is the perfect time to:
Add other payment gateways if necessary
Update the contact information and all the details related to your customer policy
Don't forget that it's still a bit too early to actually launch your Christmas promotion campaign – it's the season of Halloween advertising, instead!
November 1st – November 14th
Halloween is over, so you are now free to start your Christmas 2019 marketing campaign!
Now you can start adding your special design elements, publishing the newest items, posting the holiday articles in your blog, running the advertising campaigns in social networks, and, in general, doing all the things you've been planning during the last 3 weeks.
Don't do it all at once!
First, it's physically impossible, so you'll quickly get tired and frustrated.
Also, it's much easier to keep your visitors and followers entertained when you have a tiny surprise for them every day.
Try to stretch your pre-Christmas promotion campaign across all these 2 weeks, and your audience will be motivated to follow the news and updates.
Of course, it's not necessary to remove all your beautiful website design elements when 12 days of Christmas have gone! Keep these lovely Christmas-themed until December 25, and after that…start getting ready for another holiday!
Make your store ready for Christmas 2019 with these winning items
Christmas is a magical time of wonders and light. A holiday that always brings something new and unique, adds new facets to our senses through aromas and flavors, colors and lights, memories and expectations.
Creating Christmas miracles, you need the right products. And we know which ones are particularly in high demand this pre-holiday season. We've discovered 4 product categories that will allow you to make a special Christmas offer to your customers. Let's look at them!
1. Christmas items: home decorations
Christmas mood is here! In the pre-holiday season, people are actively beginning to be interested in interior design. Everyone is pleased to decorate their homes with different Christmas items. All shiny, glowing and golden home decorations (garlands, window stickers, candles, etc.) will definitely be in high demand.
We can see the growth of interest to these items in the screenshot below:
Also, don't forget about the goods for serving the Christmas table and kitchen. It is no less important than the decor of the whole house!
Let's look at a few popular products in this category:
If your customers can find these Christmas items in your store, they will be excited to add them to their shopping carts!
2. Outdoor Christmas decorations
Traditionally, Christmas holidays are associated with a decorated Christmas tree and bright lights. Beautiful lighting creates a special atmosphere of celebration, and you can decorate the house not only inside but also outside.
Therefore, thinking over the Christmas decor of rooms, people don't forget about the exterior design of the house. And you shouldn't forget about these products!
Look at the screenshot below and you'll understand why we insist so much 🙂
Outdoor Christmas decorations for window openings, roof, and facade with luminous snowflakes, stars, different figures – all these items will be in trend.
Let's look at some products in this category!
3. Christmas clothes
With the help of clothing and accessories, many people show their individuality. Seasonally themed things are increasingly becoming trendy. The upcoming Christmas is no exception.
Look at the screenshot and you will definitely stop doubting it!
Buying Christmas clothes and accessories, people allow themselves to be happy and delight others, as well as create a special holiday mood. You can offer Christmas clothes not only for your friends and family but also for pets. So they will become even nicer!
Let's look at some items of these categories!
Christmas clothing items will look good in your Christmas proposal along with garlands, toys, and other seasonal offerings. Also, these products can be a great gift (as well as products from the previous categories).
4. Christmas gifts
By the way, speaking about gifts!
What's a holiday without gifts?! And here we have to take advantage of it!
Every adult and child want to see unusual gifts under the Christmas tree, selected especially for them. People enjoy receiving gifts from each other. For someone, the gift is a small miracle and it's always nice to get it at the right time. Also, gifts can be very useful, such as themed cookie molds, for example. Food is an integral part of the holiday, and people here are trying to make everything look festive.
Everyone loves gifts! The screenshot confirms this fact:
Christmas is a great occasion to please your dearest and nearest with beautiful gifts. That's how every customer feels. And if they find what they are looking for in your store, it will be a great success for you!
The gifts can be very different! Here we've presented only a few of them:
Christmas is a wonderful holiday that brings joy to people around the world. Let this holiday delight you and make your business thrive!
Get inspired with these priceless experience-based tips and make the most of online business in the run-up for Christmas 2019!