AliDropship Woo Update: Learn How To Benefit From Our WooCommerce WordPress Plugin Upgrade!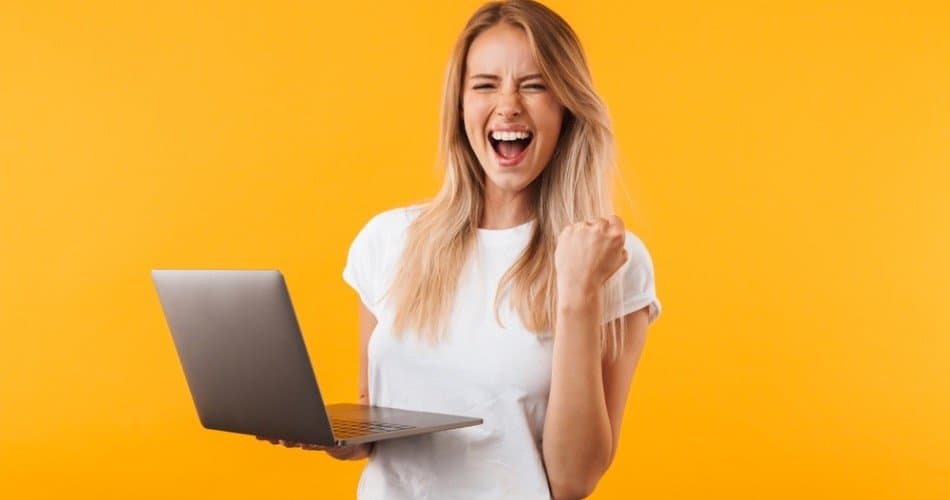 The best WooCommerce WordPress plugins are time-saving solutions that are easy to handle, convenient to use on a daily basis, and quick to increase your revenues. Let's figure out why the newest version of AliDropship Woo Plugin ticks all these boxes!
To some people, WooCommerce-based stores might seem slightly tricky to handle: in our previous article, we have explained why WooCommerce is commonly preferred by experienced entrepreneurs with a solid technical background.
But, the ultimate goal of AliDropship team is to make dropshipping more accessible and understandable to thousands of people across the globe regardless of their skills and knowledge. This is why we, as a team, find it necessary to gradually improve our WooCommerce solutions – and you can now enjoy the results of our latest breakthrough!
Why is this AliDropship Woo plugin upgrade so beneficial for you?
Here are the main points to consider:
The updates are made BY dropshippers and FOR dropshippers
We are enormously thankful to our incredible forum members – Tata, Arman, Mar, Hisham, Direct Webstore, and many other practicing dropshippers who were actively testing the new product before its official release, and were giving highly valuable feedback on the existing and suggested features. Thanks to their continuous support, we are now introducing a more user-friendly product that is tailored to meet the needs of dropshipping store owners across the globe.
These innovations affect a wide range of functions performed by the plugin, from AliExpress reviews import to orders tracking. So, you can now enjoy a more smooth and time-saving business operation in many different ways!
New features allow more flexibility
All the changes made into Woocommerce WordPress plugin are designed to make the store owners feel more comfortable while managing their ventures. Plus, they don't simply let you tailor the store settings in full accordance with your personal and business needs – they also help you build a specific store personality and identity.
The plugin upgrades are aimed on both the store owner and the store visitor; so, both the entrepreneur and the buyer enjoy an enhanced business functionality.
So, what have we prepared for you? Let's find it out!
What's new in our WooCommerce WordPress plugin: easy store management
These AliDropship Woo plugin advancements are made to help you navigate and run your own store more conveniently from the technical point of view.
New interface
On the screenshot below, you can see the new, improved interface of the admin panel.
Here, you can find a convenient categories' menu on the left. All the AliDropship Woo plugin's tools and functions are logically grouped and divided between these categories, which helps you instantly find and access the desired elements of your store.
Activities list
In the Main menu, you can see a wonderful Activities List section – here, you will find the details of the recent changes that happened after the latest products update.
So, it's super easy for you to keep track of the events like the original AliExpress price modification or stock availability change: you don't manually browse every product to monitor its individual update, you simply use the system to access and view all the important changes automatically!
What's new in our WooCommerce WordPress plugin: product import and editing
Thoughtfully picked products with wisely edited descriptions and reviews are the foundation of your successful dropshipping business. This is why we focused our development efforts on making it easier for you to import and manage products on your website!
Notes' field
As a dropshipping store owner, most likely, you deal with several various AliExpress suppliers: all of them have their own peculiarities and distinctive features (preferred payment methods, package dispatch period, special price offers for dropshippers, etc.).
You don't have to bear all this in mind: simply write down the most important details about this particular seller in the designated Notes field, and enjoy the easy access to this data at any given moment.
Images' choice
AliExpress product pages are commonly filled with various images – and, as you probably know, the more pictures a page has, the longer it takes it to load.
This is why AliDropship Woo plugin now has an exciting feature: you can choose which visual references (featured images, gallery photos, or variations pictures) will be imported along with the desired products.
Select the type of the images you want to upload, and all the other pictures will stay where they are – on AliExpress. This way, you will only fill your store with the strictly necessary photos, and won't have to waste your time on elimination of the unwanted images – and besides, you won't overload your server with unnecessary pictures!
Oh, and there is one more useful image-related update: from now on, you can add the images located into the item description to the product picture gallery.
Bulk actions for product attributes
The newest version of AliDropship Woo plugin makes it possible to automatically apply the same actions to several product attributes.
With this long-awaited feature, you can, for example, delete Item Specifics from the attributes in a single click – at the same time, the attributes related to product variations will remain unchanged.
Certainly, such automated operations save lots of your time; what's even more important, they prevent you from mixing something up and worrying about incorrect product amendments.
Bulk reviews import
Actually, our Woocommerce WordPress plugin already had the function of mass reviews import: AliExpress product reviews are an important element of social proof, and we understand their necessity for your dropshipping store.
But, we decided to improve the importing function, so, now you can use more flexible search parameters to pick the desired reviews more carefully!
With the newest plugin version, it is possible to import reviews for specific categories, or only import feedback for the products that have a small amount of reviews as for now. You can read more about it here.
What's new in our WooCommerce WordPress plugin: product management
After your dropshipping store gets filled with good-looking products of high quality, you need to keep an eye on these items. Thanks to the newest implemented features, some of the routine daily tasks can be delegated to the AliDropship Woo plugin.
Flexible pricing formula
From now on, you can set up a specific pricing formula for any product category, or complement the basic formula with the additional one to cover your taxes, shipping fees, or other expenses.
Also, you can enable discount settings if you want to make special offers in your store. You can apply these settings to all the pricing formulas you've specified, or to any product categories at your choice.
This option could be enabled in all pricing formulas and could be applied to all product categories or to the particular one. Nothing stops you from modifying your pricing strategy as you wish!
Convenient stock management
It's not a rare occasion for an AliExpress product to go out of stock, but, with our cutting-edge plugin innovations, these situations won't take you by surprise.
'Notify Me' option
With AliDropship Woo plugin, once a day, you get specific email notifications describing the changes made by the original AliExpress seller. It's up to you to decide what types of notifications to receive – the options are the following:
When a product goes out of stock or disappears from AliExpress
When a product variation goes out of stock or disappears from AliExpress
When the original AliExpress price changes
When AliExpress product stock changes
So, you stay aware of all the changes happening on AliExpress, and none of the sellers' actions pose a threat to your business.
Besides, you can activate the 'Set quantity to zero' settings: when a product disappears from AliExpress or goes out of stock, its quantity is displayed as zero in your dropshipping store – as the result, your potential buyers don't get disappointed by a half-completed purchase.
What's new in our WooCommerce WordPress plugin: orders processing
Wow, your store is receiving orders! How to process them easily, with no hassle and mistakes? AliDropship Woo plugin has a couple of perfect solutions!
Country code autofilling
When you're doing autofilling to transfer the order details to your AliExpress supplier, you don't have to type the necessary country code manually.
Instead, you can adjust the necessary settings and change your buyers' numbers with the default phone number automatically to save your time and nerves.
Convenient tracking section
This is a completely new section where you can find the tracking data for products purchased from AliExpress.
Using the 'Sync' button, you can easily monitor and update all your tracking IDs in bulk or one by one.
Besides, you can see not only the tracking data, but also an estimated delivery time for each item! Certainly, it makes your managing tasks much more easy to complete.
What's new in our WooCommerce WordPress plugin: buyer-friendly innovations
We care about the well-being of your store, which is why we want to make it more convenient not only for you, but for your buyers as well! We believe that these innovations will help you improve customer relations, as well as the conversion rate.
Currency switcher
This built-in currency switcher makes it possible for your store visitors to switch between the different currencies available in your store.
This way, it will be easier for your guests to make up their minds and come to a purchasing decision!
New tracking settings
To keep your buyers relaxed and trouble-free, you can now include the estimated delivery time into the email notifications sent to your customers. This way, your clients will understand when they are going to receive their orders.
As you can see, the updates to the AliDropship Woo plugin are massive. We can't wait to see you upgrading to the latest version of this WooCommerce WordPress plugin – to do this, simply follow these instructions if you are already using the plugin, or buy it right now to start building a successful moneymaking venture. And, don't forget to share your thoughts and comments on the new functionality!
You might also like the following articles: