AliDropship Update: Import Products From AliExpress And Start Selling Right Away!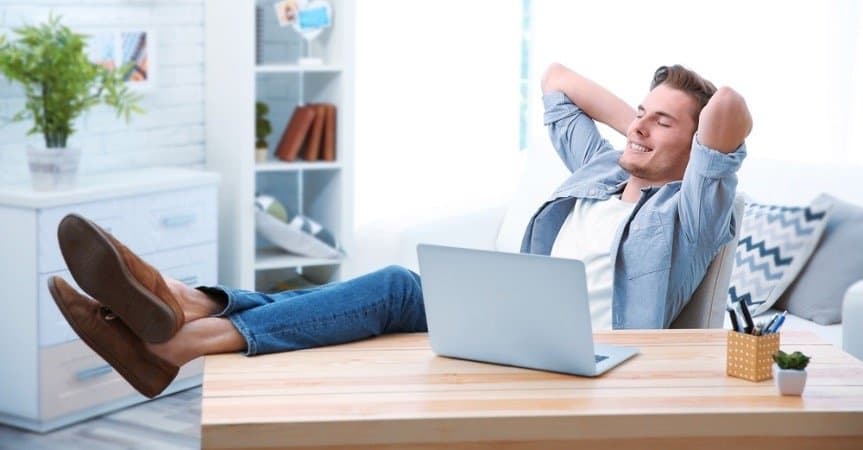 To run a dropshipping store, you need to import products from AliExpress to the WordPress website you've created for this purpose. Is there a way to do it correctly, quickly, and conveniently? Let's find it out!
Before our recent update, how were you using AliDropship plugin to import products to your dropshipping store?
Well, most likely, you were opening the AliExpress tab in your Admin panel, and clicking on the red 'Use Direct Import' button.
Then, AliExpress was opening in a new tab, allowing you to add any items you like to your store.
After this, you were getting fully functional product pages in your store. They were demonstrating the items you've imported, and letting your store visitors buy them.
However, there was a challenge: you needed to edit these pages' contents yourself.
Newly imported products had confusing titles, long useless descriptions, photos with watermarks and suppliers' logos, etc. Therefore, your goal was to hide their Chinese origin and make them look authentic.
You could use our detailed guides to edit these product pages and make them attractive to customers and SEO-friendly. However, we understand that for many people, it might be a complicated or just a tiring task.
So, here's the solution we came up with!
How to import products from AliExpress with the updated AliDropship plugin
In AliDropship plugin's latest version, we kept the direct import feature described above.
And, in addition to this, we've introduced a brand new way to import AliExpress products from the dropshipping database we composed manually!
Look at the screenshot below:
In the Import tab, there is a familiar 'Direct Import from AliExpress' button. But, apart from it, you can now see a whole new section. This table contains about 50,000 pre-edited AliExpress products you can add to your store in a single click!
Here, you can use the dropdown menus to select product category and subcategory you're interested in, or search by product name.
There are lots of other filters you can apply:
Where the product will be shipped from
Where you want it to be delivered
What's the preferred shipping method
Whether a free shipping option is available
After you apply the desired search filters, you'll see a range of products that meet your criteria. And you know what's the best thing about them?
Their product pages are ALREADY edited and optimized for high conversions!
That's right: our team did a great job of selecting demanded products from well-reputed AliExpress sellers, and manually (!) bringing their pages to perfection.
As a result, now, we give AliDropship plugin users an access to an impressive database of good-looking products that are perfectly ready for import and sales.
In a single click on the 'Import' button, you can publish them immediately without editing – and start offering them to your store visitors with no waste of time!
How to import products from AliExpress for free?
Well, here's the good news: when you get the newest version of AliDropship plugin, we gift you with 50 free imports.
Please note: if you import 50 products from dropshipping database and then delete them, it won't mean you'll get 50 free products again 😉 In this free package, we count IMPORTS, not the products.
In the top right corner of the table, you can see how many imports are left in your package. So, you will know it in advance when your package is about to come to an end.
What if you need more dropshipping products?
In this case, you can:
Use the 'Direct Import from AliExpress' button and get an unlimited amount of products for your store (remember – you'll need to edit their pages yourself!)
Buy an imports package from AliDropship and make more imports from our ready database
You can choose any of these product import packages:
As you can see, every package includes several bonus imports: we want you to have some 'backup supply'. It will come in handy if you mistakenly import products you didn't actually want to get, or if AliExpress supplier deletes a product from his store (and therefore, from our database).
To learn more about using extra import packages, please, read this article.
How will you benefit from this import option?
Making a one-time payment for any of these product import packages (or using the free first 50 imports), you get:
Freedom to add any best selling AliExpress items to your store in a single click whether you're running a WooCommerce store or an original dropshipping site
Lots of extra time that you save on suppliers' research and market analysis
Highly converting products pages that require no extra editing
A chance to start selling products right after importing
An opportunity to boost your sales heavily as you're more focused on generating sales, stimulating repeat purchases, and providing a winning customer service
As you can see, the benefits you can enjoy from using this database for a perfect foundation for the growth and prosperity of your dropshipping venture.
How to start using this dropshipping database
And now, let's sum it up – what do you need to do if you want to get an access to this outstanding product import opportunity?
Check if your dropshipping store is powered by AliDropship plugin
Install AliDropship plugin on your website if you already have a site for dropshipping. Alternatively, if you don't want to deal with technical tasks, you can order a ready-made store: our experts will create it for you in accordance with your personal preferences.
Make sure your store has the latest version of AliDropship plugin
If your store runs for some time already, most likely, it doesn't have the most recent AliDropship plugin version. Follow these instructions to learn how to check your current plugin version and update it if necessary.
Log in to your admin area, and you're good to go!
As soon as you open the Import tab in your admin panel, you can start browsing the database and selecting the items you want to add to your store. You have a set of 50 free imports to begin with – use it wisely and take your business to a new level!
Now, you know how to import products from AliExpress in a more convenient and profit-oriented way. What would you say to this opportunity to boost your dropshipping store performance?