10 Niches That Contain Thousands Of Trending Products To Sell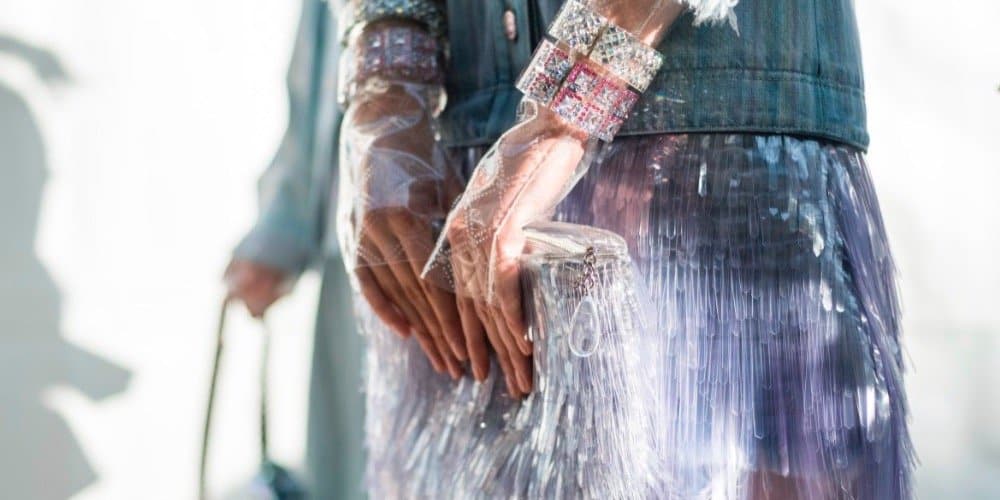 Welcome to our brand new seasonal selection of trending products to sell in your online store!
As you probably remember, previously, we have guided you through a range of cute and adorable products that could successfully be sold in your drop shipping store during winter and provide increased sales.
Now, as the seasons are changing, it's the perfect time to rethink and update your product offer!
You might say: meh, the spring is almost over, what are you even talking about?
Well, as usual, we're not giving you a random variety of different products blindly picked for no reason at all: we do our best to conduct an in-depth research. As the result, we are able to show you the product categories that become increasingly popular not only in spring 2018, but during the whole year as well (for more promising niches to try this year, kindly go to this article). And if you're unsure about the financial potential of this or that niche, you can always check it with our free automated research tool.
Let the fun begin!

Table Of Contents
Trending products to sell in 2018: tech accessories
We live in the high-tech era, so it is quite logical to assume that anything related to gadgets and home appliances will get more and more demanded over the course of time.
Still, it's necessary to check the credible information sources to find out what's really hot these days, and what can be a good choice for a drop shipper (check this manual to find out what are the product types we don't recommend to include in your store offer).
1. Screen protectors and films
During the latest Consumer electronics show (CES 2018), it became evident that screens gradually become an integral part of various home appliances and personal use devices, to say nothing of mobile phones and tablets.
CES attendants report that both Samsung and LG, the companies that are recognised as the world's biggest home appliances' producers, have introduced brand new refrigerators with built-in screens. At the same time, Lenovo showcased Lenovo Smart Display: a handy gadget with HD touchscreen display that supports Google Assistant. Experts add that screens are expected to 'become more prominent' in cars, office spaces, restaurants, etc. as well.
Naturally, it leads to the rise of demand for screen protectors and films: the more screen-equipped gadgets and appliances we own, the more we want to keep them in the due working order.
The graph below shows the global changes of demand for this type of phone accessories in the last 3 years: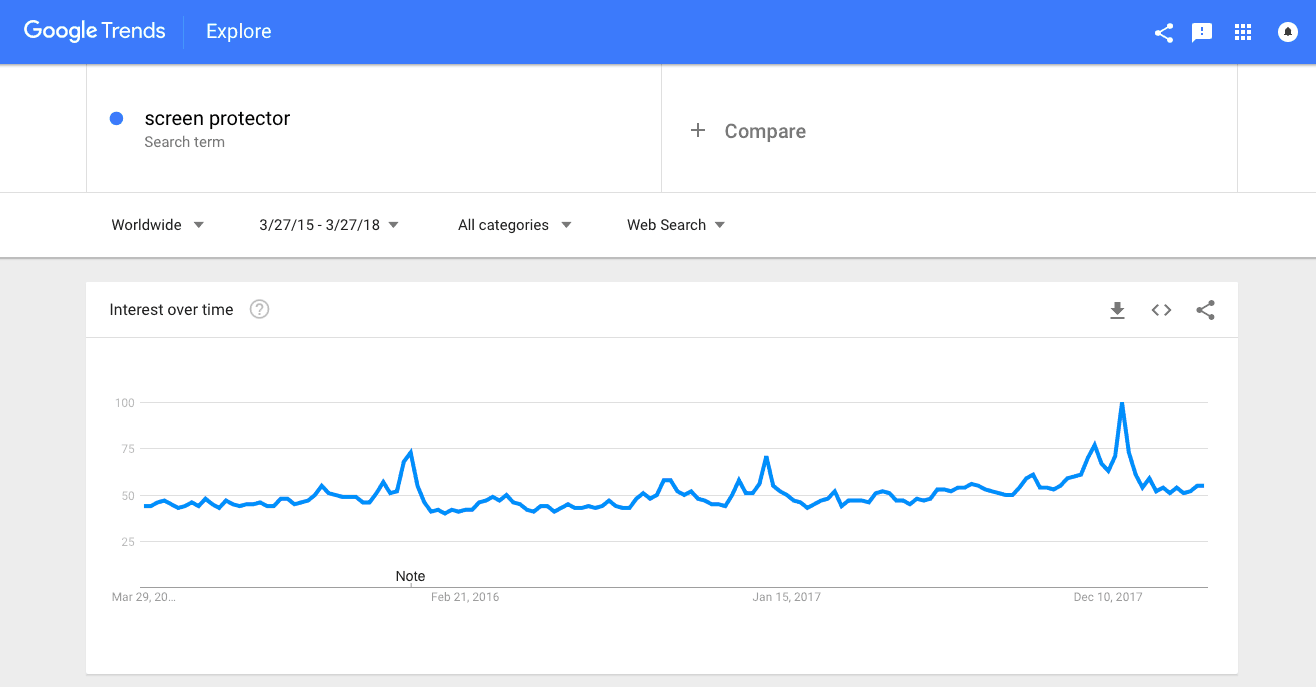 The modest yet steady demand growth is obvious, which is why we invite you to take a look at the relevant AliExpress offers:

Judging by the number of orders, this is quite a promising product type that can be duly noted by the owners of drop shipping stores.
2. Wireless charging stations
Wireless charging stations provide freedom and flexibility to its users: basically, you don't depend on power sockets location, so you can charge your mobile phone or tablet or any other device in a more convenient and user-friendly way.
Obviously, the whole idea of wireless charging is not that new: the technology has been known for several years already, but recently, it got an increased attention from both general public and mass media.
The reason is quite simple: in September 2017, Apple announced its cutting-edge wireless charging pad and declared it will only become available in 2018. It certainly influenced both the market movement and the customer sentiment: on the graph below, you can see the change of interest towards wireless changing stations in the last 2 years.
Manufacturers, in turn, increasingly adopt the highly demanded technology as it shows an impressive potential: according to industry estimates, the global wireless charging market will be valued at over $22 billion by 2022. Naturally, sellers who place their offers on AliExpress are willing to follow the growing trend.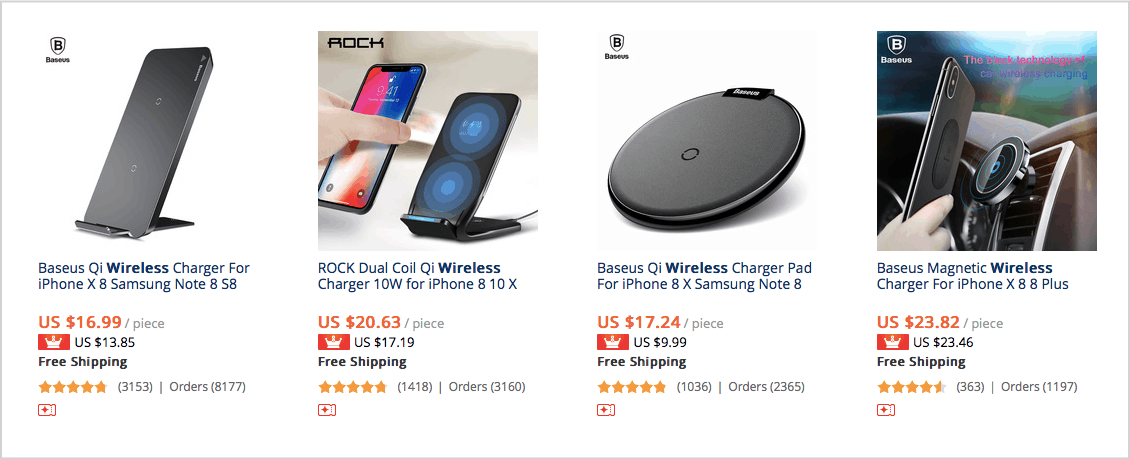 3. Waterproof gadgets
Obviously, it heavily depends on the climatic zones and exact countries of residence, but for many people, the spring season is the time of outdoors adventures and preparations for a relaxing summer.
Knowing that pool parties, seaside vacations, and simply rainy days are on their way, people massively start paying their attention to waterproof watches, speakers, cameras, and other types of water-resisting gadgets. It can be clearly seen from the worldwide stats: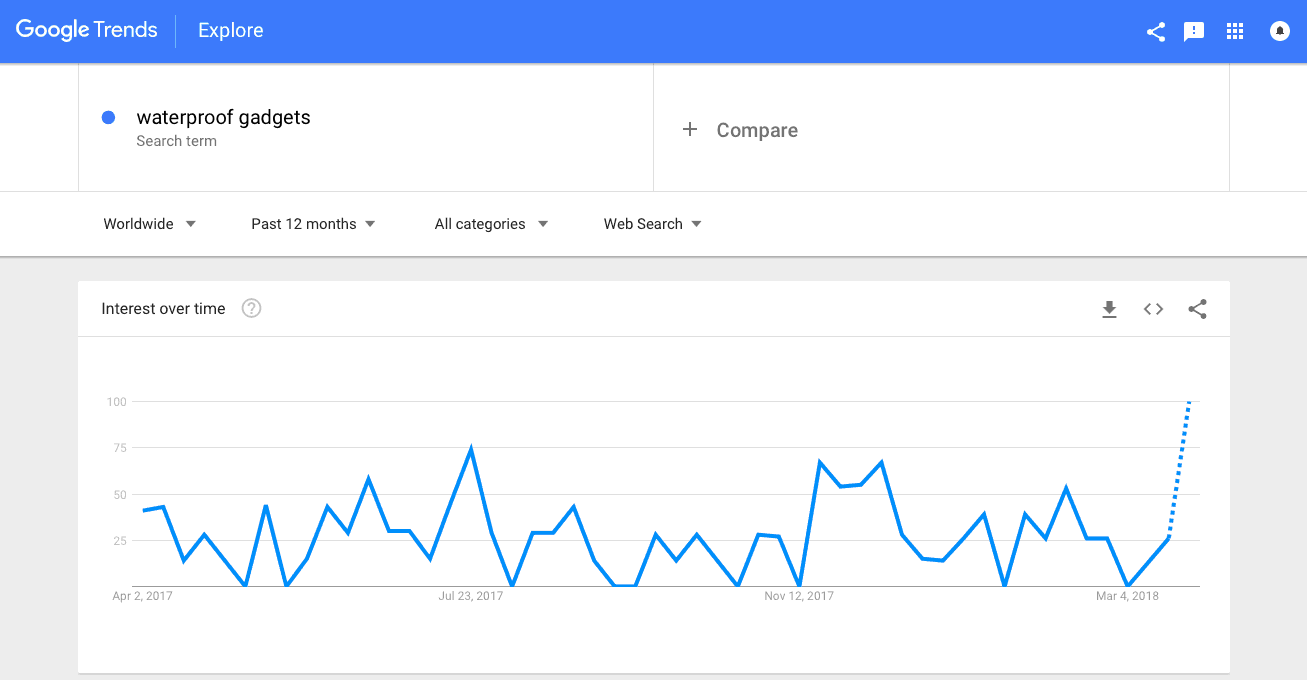 So, if you're curious to enter the tech market and consider spare parts & accessories a 'boring' niche, waterproof gadgets may turn a challenging yet beneficial alternative – judging by the number of orders, the relevant offers on AliExpress are worthy of your time and effort.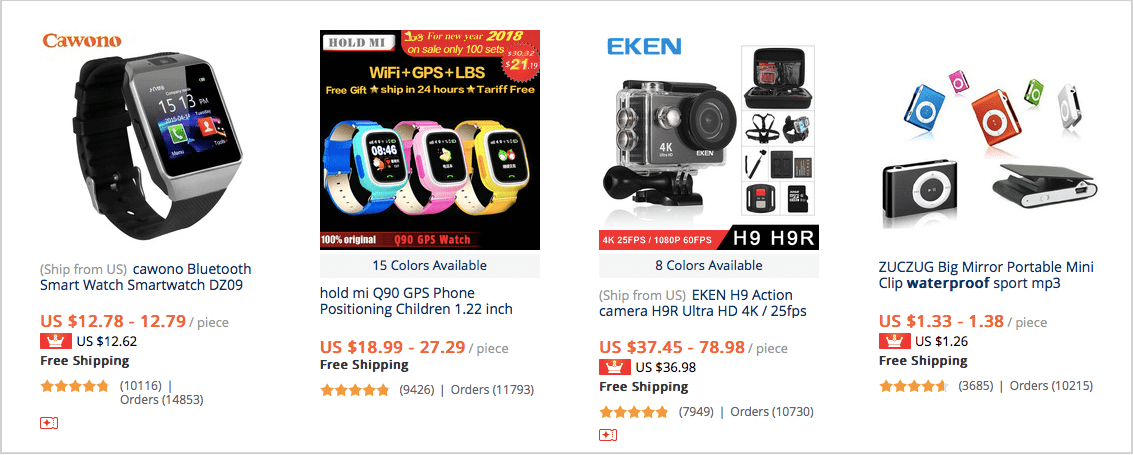 Trending products to sell online this spring: home decor and workplace accessories
The phenomenon of 'spring cleaning' is widely known and well-described: from the point of psychophysiology, it's natural for us (especially for the ones living in a colder climate) to perceive spring as the beginning of a new life cycle, and to try getting it together.
The process of rethinking and rearranging your life commonly starts with simple, down-to-earth actions like cleaning up your home and making your surroundings look a bit more cheerful and festive.
This is why we are going to talk about colors, patterns, and textures that will define art and decoration trends in the nearest future: even the creative and artistic matters are heavily influenced by fashion, so let's check what's going to be 'in' for the spring 2018!
4. Ultra-violet color
Take a look at the incredibly illustrative graph below.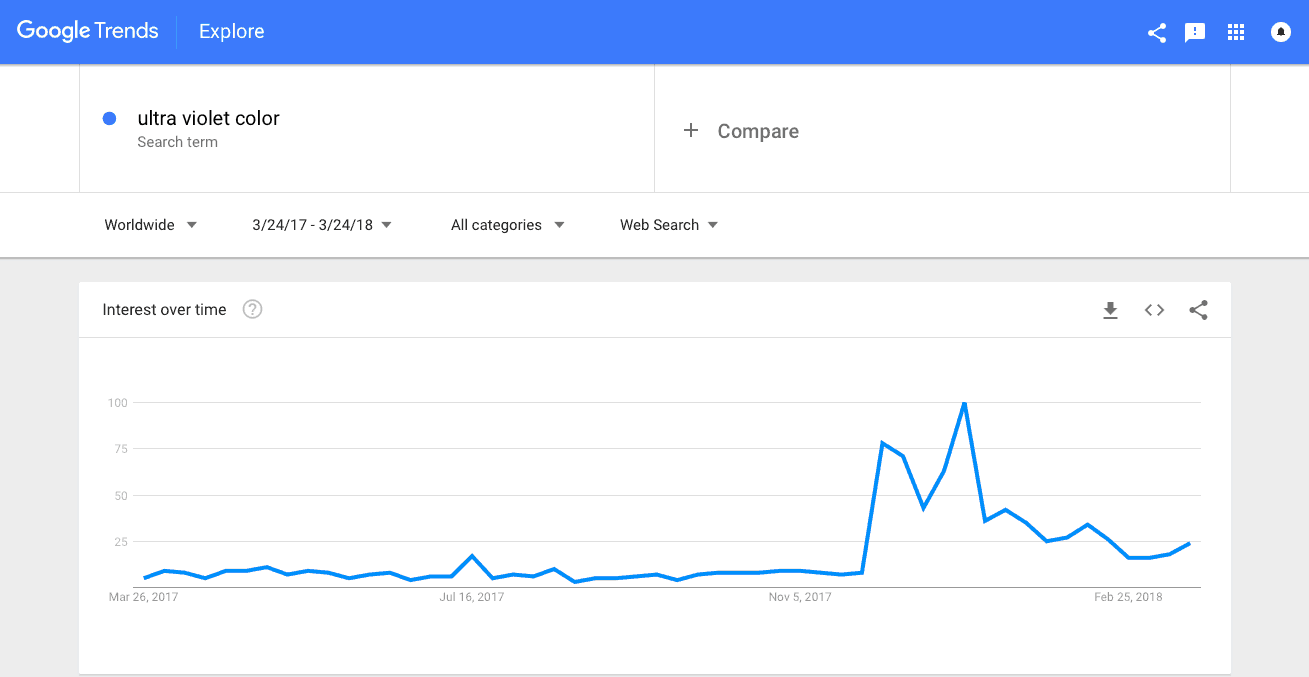 Do you know how to explain the burst of interest towards this color?
The answer is pretty simple: Pantone company (the guys famous thanks to the invention of Pantone color scale and known for providing colors guidance and education for designers worldwide) declared ultra violet to be the color of the year 2018.
Basically, it means that self-made artists, renown designers, reputable fashion houses, huge manufacturers, and other categories of private individuals and corporations will listen and react accordingly to the company's recommendations.
The ultra-violet color will be featured everywhere, from wall stickers to bedding sets, from flower pots to weekly planners…and this is exactly what is happening already.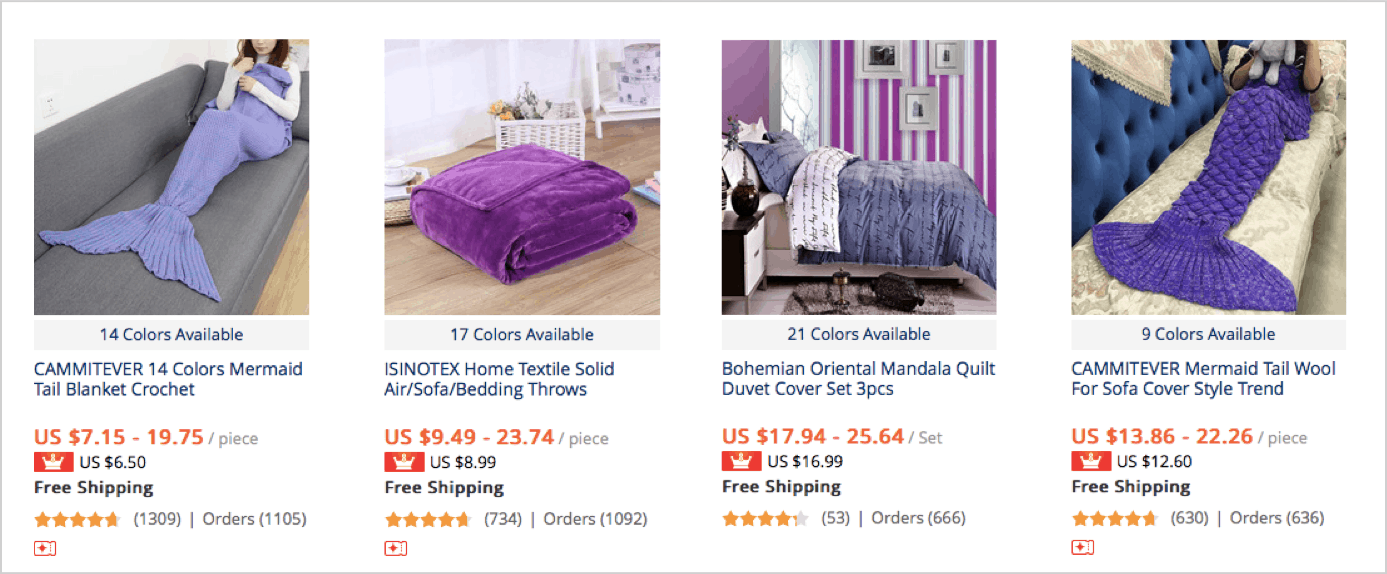 5. Holographic materials
Holographic motifs are actively used in both in everyday life and couture fashion: last summer, Teen Vogue dedicated a separate article to the perfect technique of making holographic nail art.
This year, the trend doesn't seem to wear off.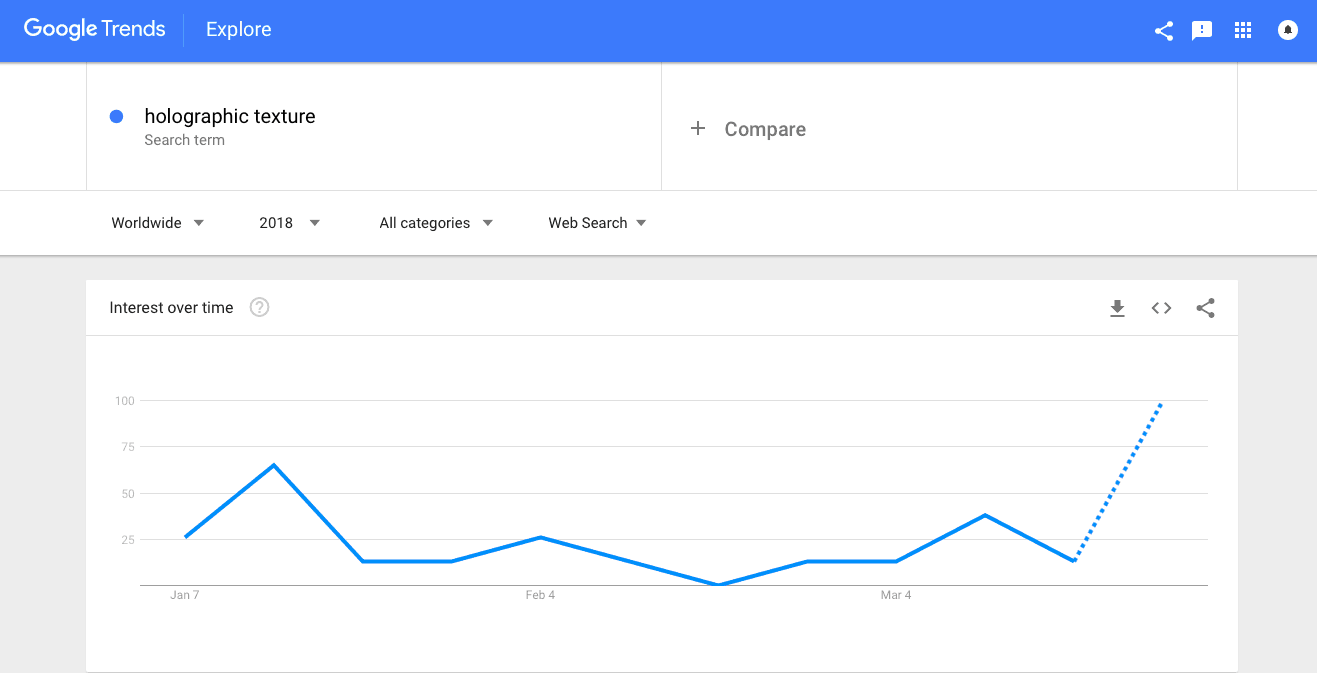 Paris Fashion Week that took place at the beginning of March 2018 had a full range of models with glitter-covered faces, clothes made of holographic PVC, and in general, outfits featuring holographic, iridescent fabrics. Given that the Fashion Week was dedicated to the autumn-winter season of 2018, it's safe to say that holographic items will be really demanded throughout the whole year.
And oh, Shutterstock included holographic patterns and textures, especially holographic foil, in its list of the most prominent and noteworthy creative trends of 2018. So, it's not surprising that tons of AliExpress sellers now benefit from this great product type.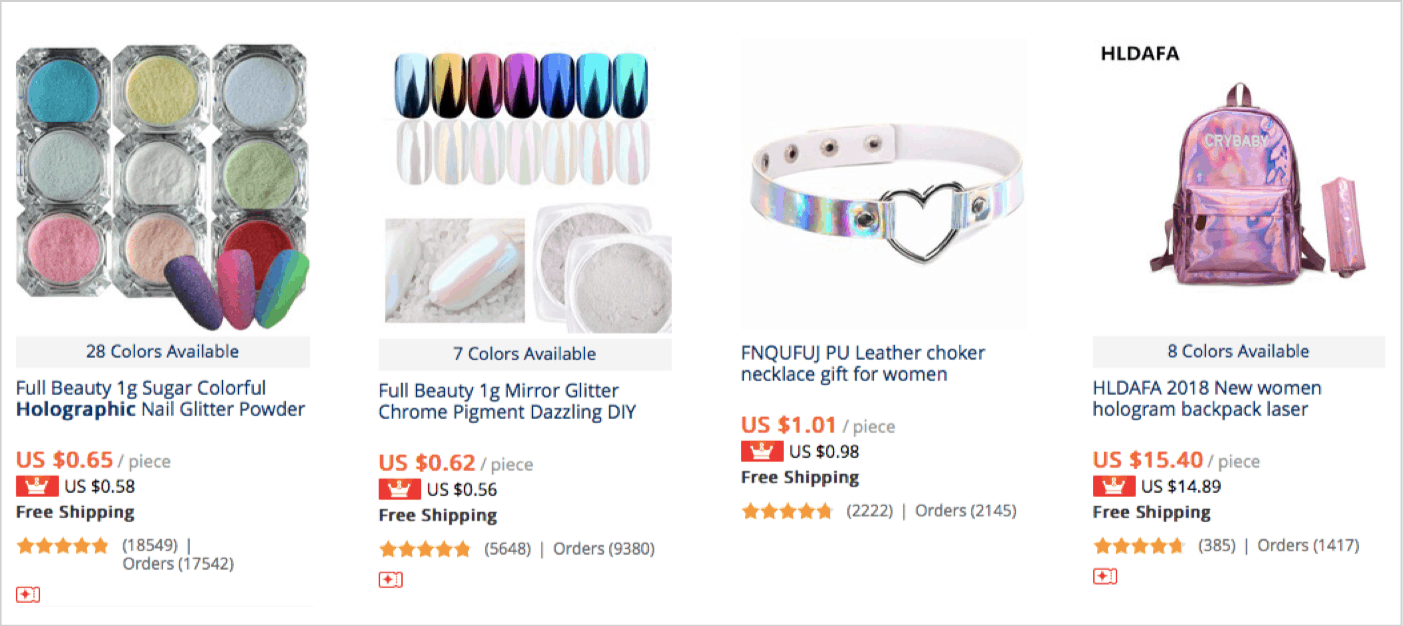 6. Plant pattern
Yes, it would be logical to assume that plant-patterned decorations are a good find for a drop shipping store 'simply because it's spring', but blind assumptions lead to nowhere – fact checks should always be done.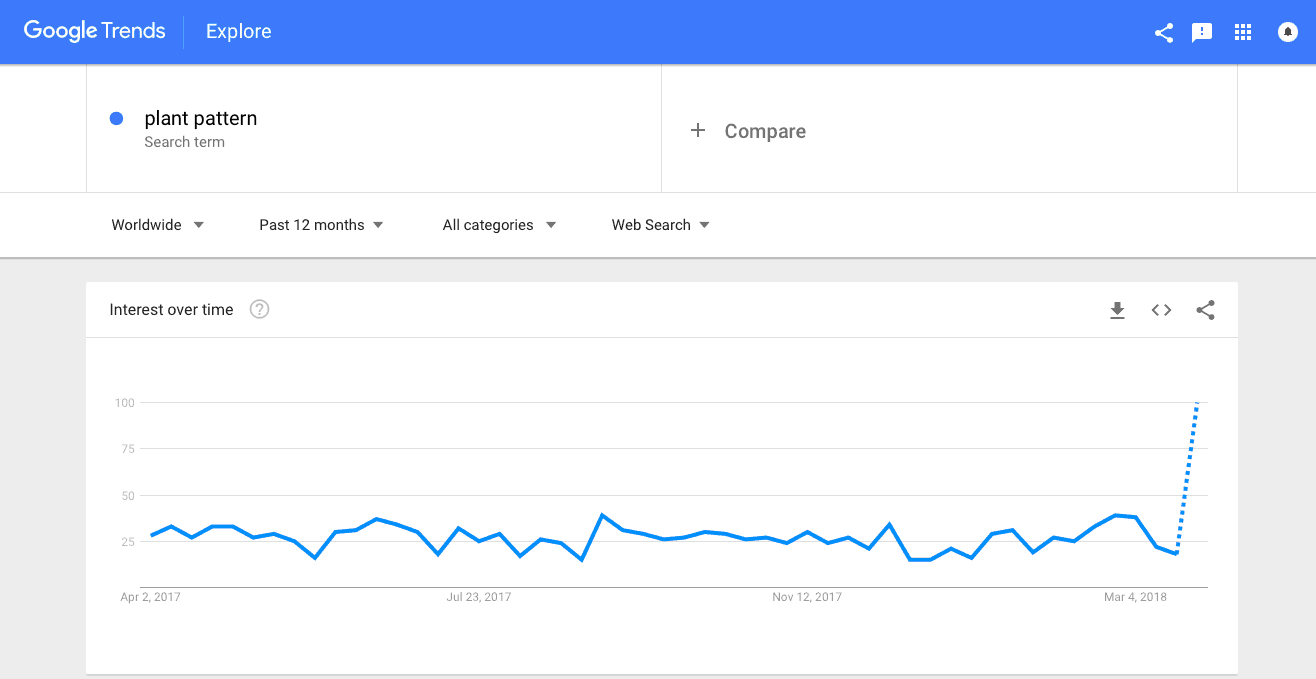 It is believed that floral prints are thought to be one of the hottest home decor trends for 2018. Wall art, curtains, pillows, vases, plates – designers and manufacturers decorate all kinds of houseware and textiles with intricate leaves and flowers prints.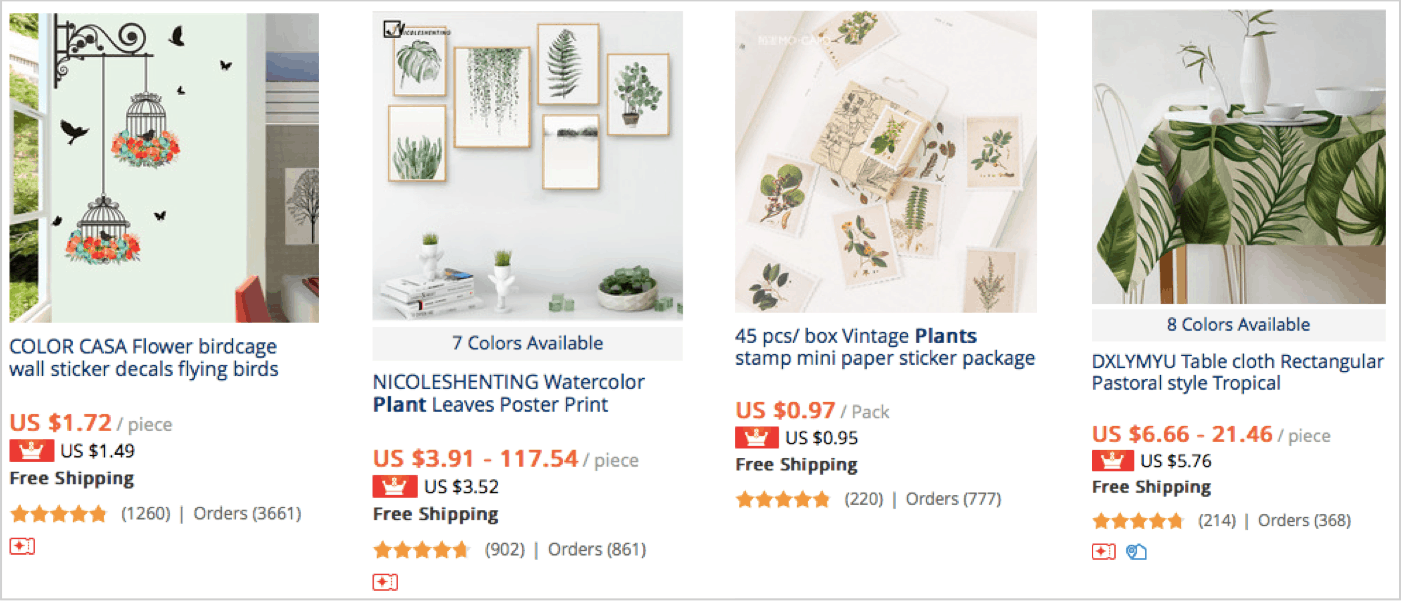 If you're looking for a product category that will see a stable demand over the course of years, pay attention to this one. Botanical-inspired home decor is widely considered to be not just a passing trend, but a seasonal fashion that gets an impressive revival every year.
Trending products to sell this spring: fashion items
Fashion accessories are probably one of the most beneficial product types for ecommerce entrepreneurs: buyers often evaluate them from the emotional, not the rational point, so these items are perfect for generating impulse purchases.
7. Tiny sunglasses
As we have already found it out earlier, the 90's are back.
Retro-style tiny sunglasses saw a sudden revival last summer and immediately witnessed a huge burst of popularity: basically, fashion icons and role model celebrities were the ones to detect and develop the trend.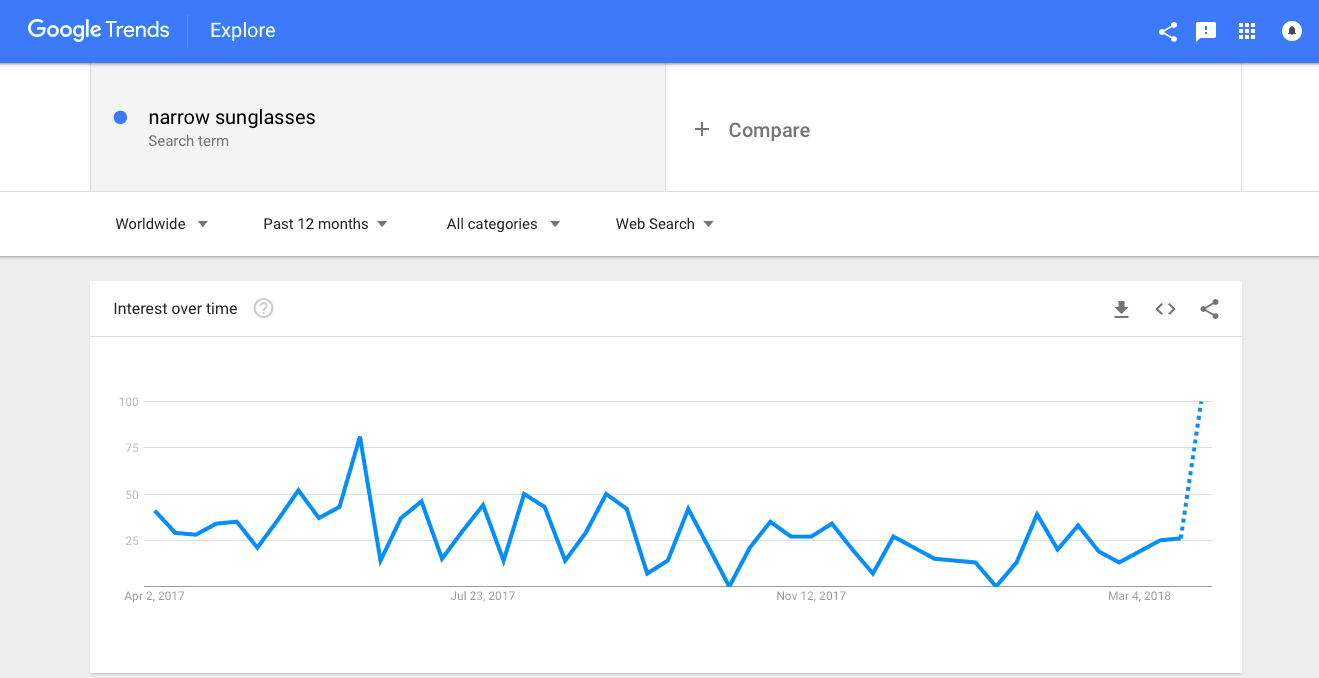 So, there's nothing surprising in the fact that Vogue now explains how to pick the best tiny glasses that would suit your face type, and AliExpress sellers showcase all kinds of tiny narrow sunglasses that totally match the newest obsession.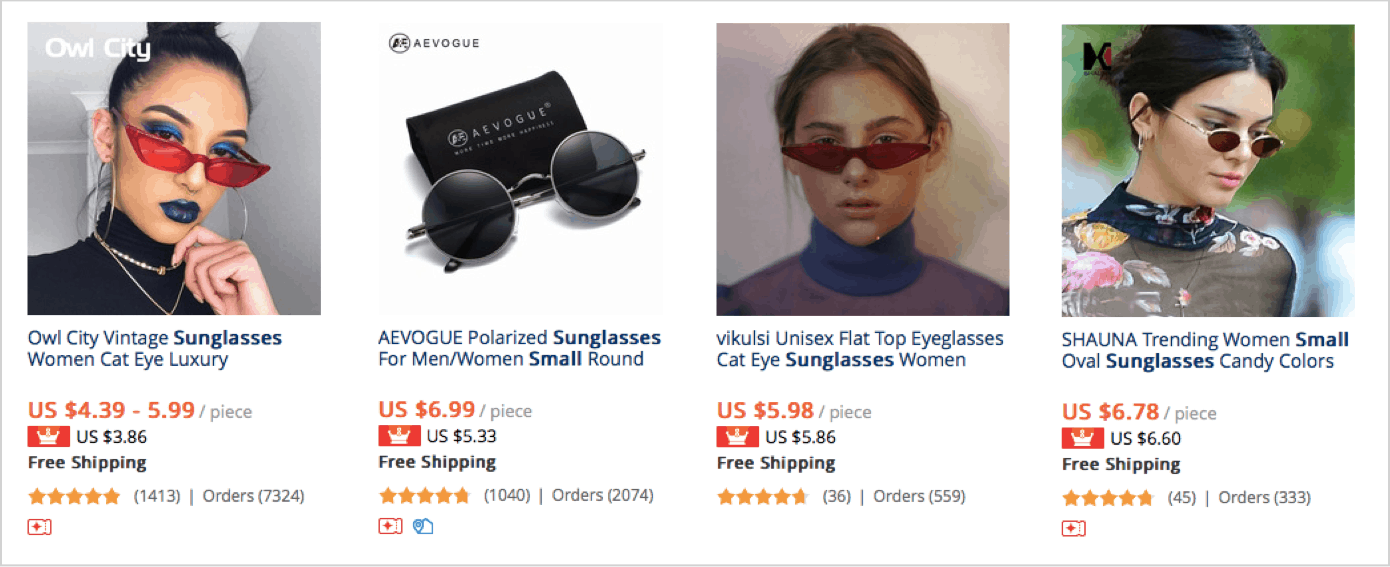 8. Waist bags
Waist bags, also known as fanny packs, made their unexpected return to the everyday fashion soon after Kendall Jenner, Gigi Hadid, Jared Leto, and many other celebrities in social media were spotted wearing them.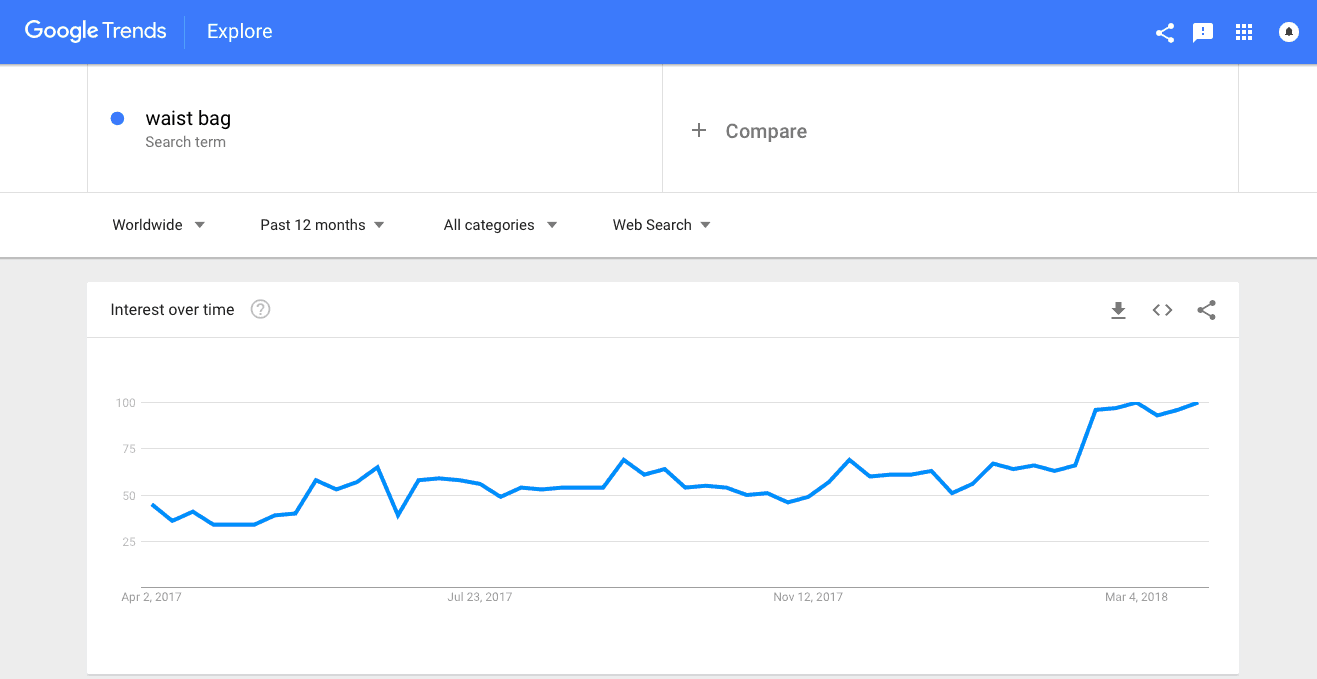 Quite predictably, reputed designers were quick to benefit from this trend: various kinds of waist bags are proudly shown in recent collections by Marc Jacobs, Gucci, Prada, Givenchy, Balenciaga, and many others.
Can you expect Chinese manufacturers to stay away from this hype?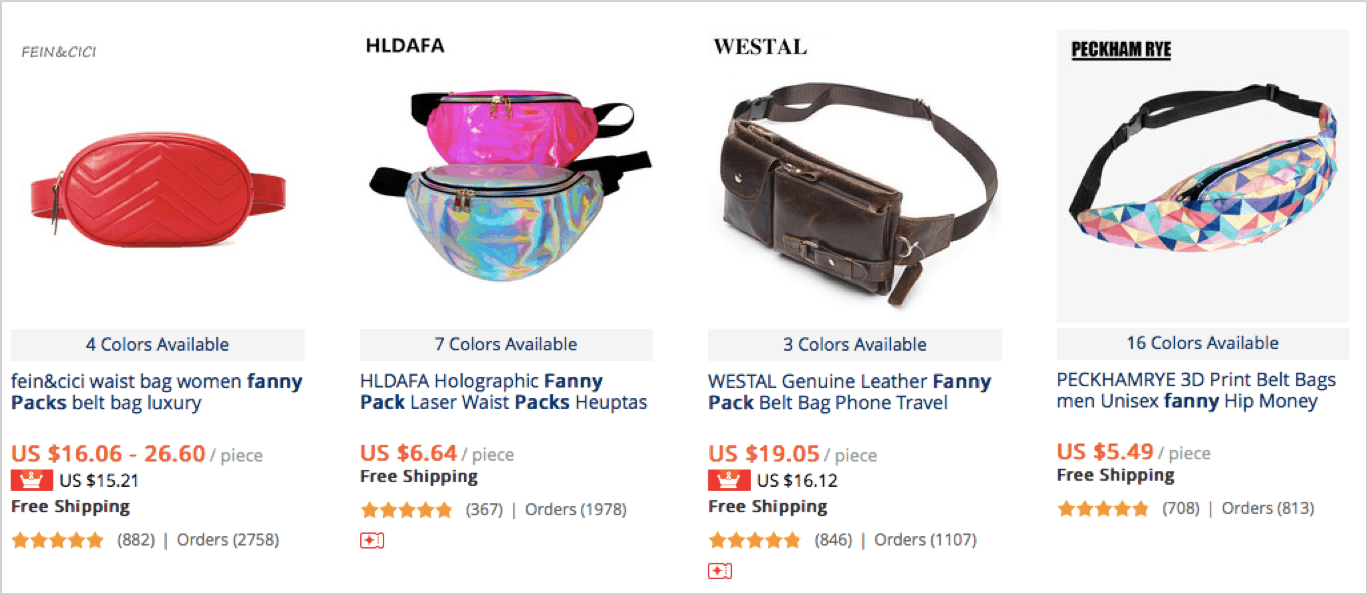 Trending products to sell this spring: lifestyle items
It doesn't even matter, really, whether these items are used on a daily basis or during some special occasions only. As soon as your store visitors understand that your products can satisfy their actual important need, they get much more likely to place their orders here.
9. Travel accessories
This product category obviously has a seasonal type of demand, but anyway, it shows an impressive growth on the yearly basis (the graph below illustrates the fluctuations of demand in the last 3 years).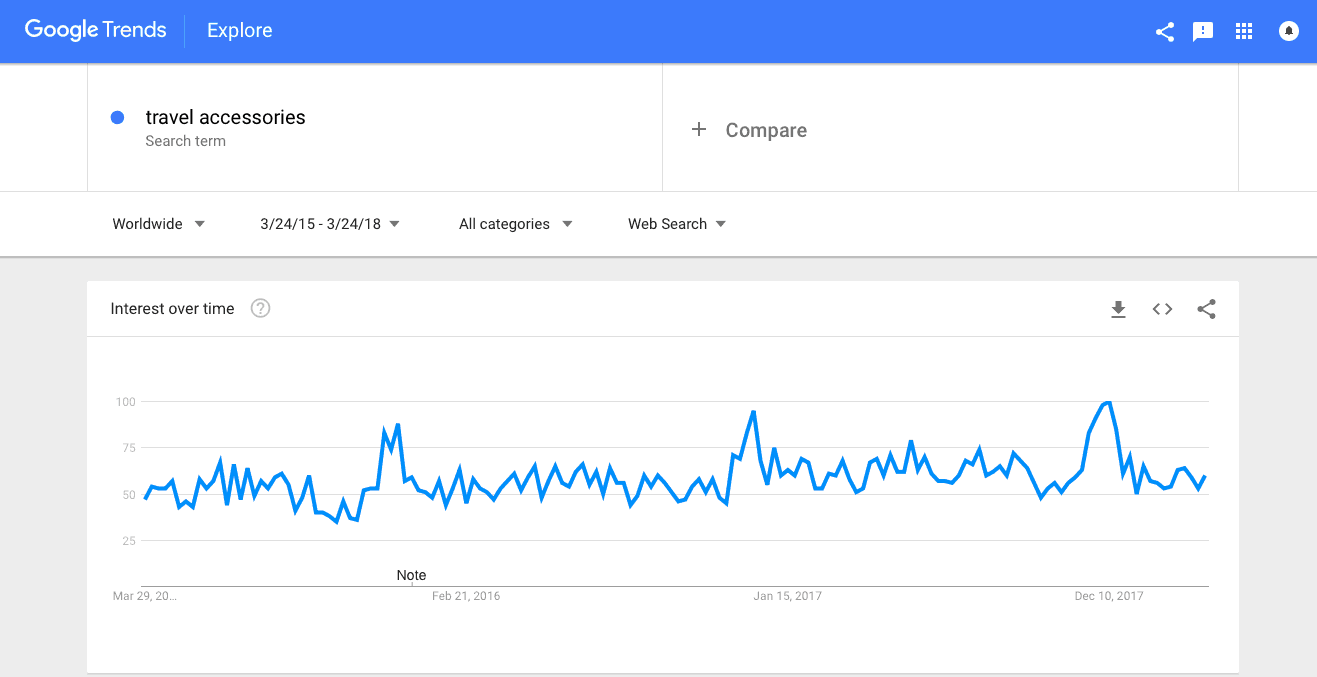 While getting prepared for the holiday season, people increasingly look for affordable and functional luggage tags & locks, compact storage bags, mini travel bottles and containers, neck pillows, and lots of other items that turn a car trip or an abroad journey into a pleasant and comfortable experience.
Luckily for any drop shipping store owner, AliExpress offers thousands of suitable items – as you can see, they are highly demanded by buyers all over the globe.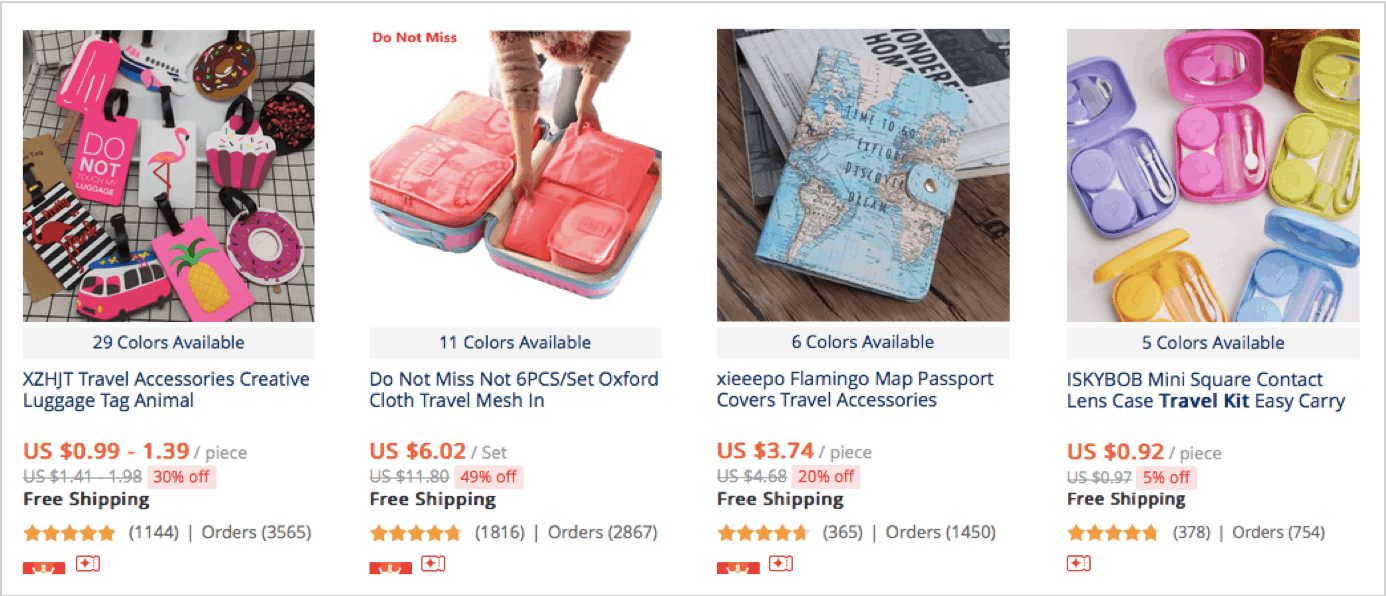 10. Personal safety tools
For all of us, our personal safety, as much as well-being of our family, is the issue of top priority.
Unfortunately, with the start of travelling/camping/hiking season that is commonly packed with various types of outdoors activities, this issue becomes a really critical question.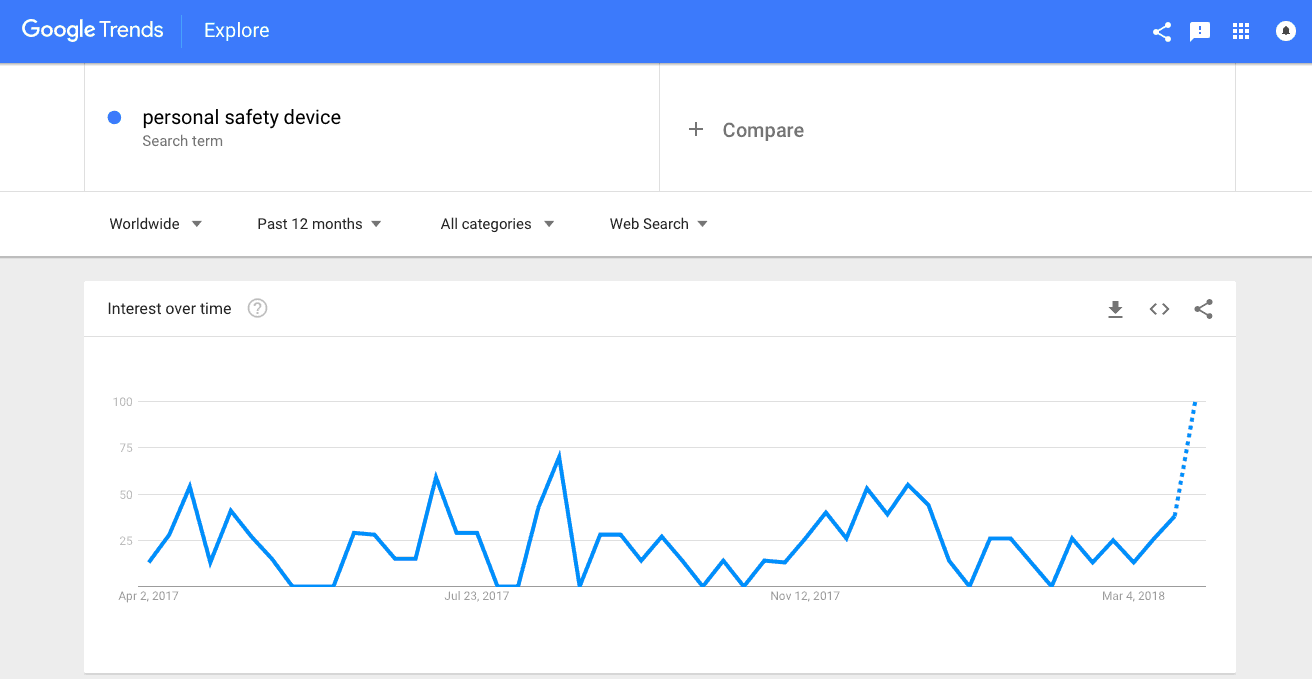 While opening a drop shipping store that sells different kinds of emergency and first aid kits, self-defence supplies and personal safety devices, you're actually performing an act of social responsibility which, in my personal opinion, is a really kind and generous thing to do.
Please note: if you're selling products like self-defence devices and safety equipment, you're partially taking the responsibility for your buyer's life and health. Thoroughly examine each item you're importing in your store, and check customers' feedback to make sure the item's quality is up to standard.

That's it for our list of trending products to sell in 2018!

If any of the mentioned categories seems interesting to you, it's a wonderful reason to explore it further and start your own drop shipping business in the field.
Join 325,000+ entrepreneurs who are already mastering new skills with our FREE Guide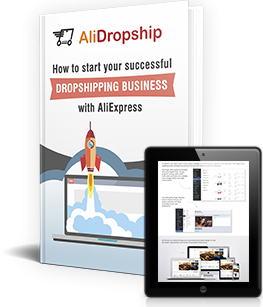 How to Start Your Successful Dropshipping Business with AliExpress
Get step-by-step instructions for newbies, expert advice how to build and promote your store, and best tools for AliExpress Dropshipping