Best Dropshipping Niches: the Ultimate List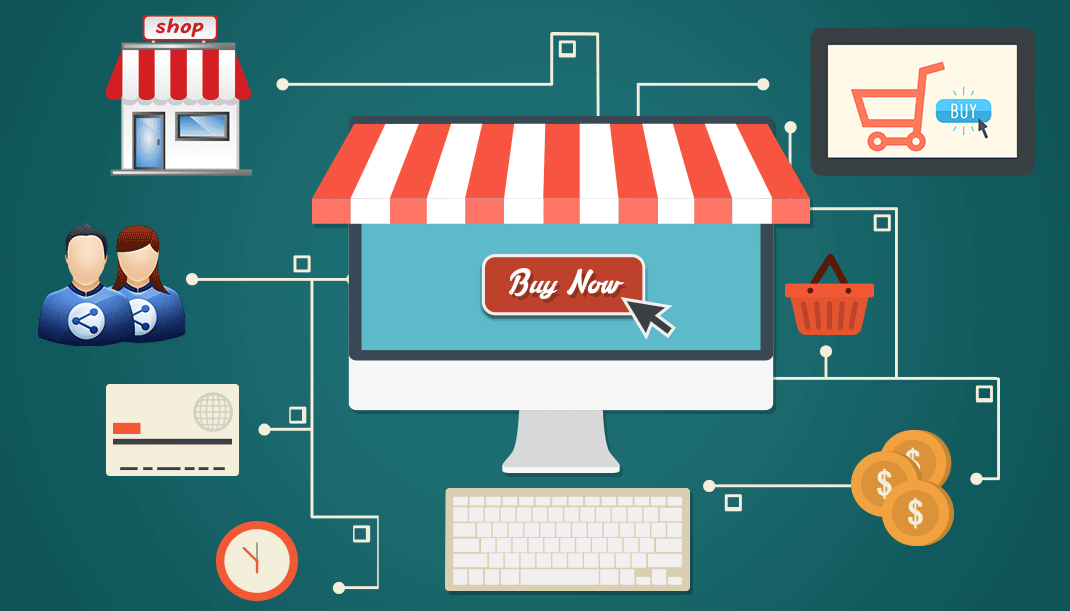 We are thrilled to introduce an exhaustive list of niches recommended for a commercially successful dropshipping store.
As we have previously figured it out, in order to be commercially successfull, a dropshipping niche must meet certain criteria:
Give an entrepreneur an opportunity to get a significant profit because of a considerable markup;
Include items that can easily be delivered worldwide with no legal or transportation issues;
Be presented by unique goods that can't be found in regular stores;
Have a well-defined target audience that can easily be reached by means of social media marketing and online advertising.
We've handpicked the following niches in full accordance with the methodology described in this article, and we keep working on it – the list is regularly updated.
We will really appreciate your feedback – feel free to share your own insights and even success stories in the Comments section below.
SO WHAT ARE THE NICHES WE RECOMMEND YOU TO TRY OUT?
(Last update: June 8, 2017)
CATEGORY: FAN MERCH                                                
AliExpress product quantity ★★★☆☆
The niche popularity on AliExpress ★★★★★
Trusted supplier ★★★★☆
Price setting aspects ★★★★★
Trends ★★★★★
Instagram promotion ★★★★☆
Facebook promotion ★★★☆☆
Keyword analysis ★★☆☆☆
Competition overview ★★☆☆☆
Keyword competition ★★★★★
SEO competition with huge retailers ★★★☆☆
Average score: ★★★★☆ (4 out of 5)
AliExpress product quantity ★★☆☆☆
The niche popularity on AliExpress ★★☆☆☆
Trusted supplier ★★★★★
Price setting aspects ★★★★☆
Trends ★★★★☆
Instagram promotion ★★☆☆☆
Facebook promotion ★★★☆☆
Keyword analysis ★★☆☆☆
Competition overview ★★☆☆☆
Keyword competition ★★★★★
SEO competition with huge retailers ★★★☆☆
Average score: ★★★☆☆ (3 out of 5)
AliExpress product quantity ★★☆☆☆
The niche popularity on AliExpress ★★☆☆☆
Trusted supplier ★★★★★
Price setting aspects ★★★☆☆
Trends ★★★★☆
Instagram promotion ★★★☆☆
Facebook promotion ★★★★☆
Keyword analysis ★★☆☆☆
Competition overview ★★☆☆☆
Keyword competition ★★★★★
SEO competition with huge retailers ★★★☆☆
Average score: ★★★☆☆ (3 out of 5)
AliExpress product quantity ★★★★★
The niche popularity on AliExpress ★★★★☆
Trusted supplier ★★★★★
Price setting aspects ★★★★★
Trends ★★★★★
Instagram promotion ★★★★★
Facebook promotion ★★★★★
Keyword analysis ★★☆☆☆
Competition overview ★★☆☆☆
Keyword competition ★★★★☆
SEO competition with huge retailers ★★★☆☆
Average score: ★★★★☆ (4 out of 5)
AliExpress product quantity ★★☆☆☆
The niche popularity on AliExpress ★★★☆☆
Trusted supplier ★★★★★
Price setting aspects ★★★★★
Trends ★★★★★
Instagram promotion ★★★☆☆
Facebook promotion ★★★★☆
Keyword analysis ★★☆☆☆
Competition overview ★★☆☆☆
Keyword competition ★★★☆☆
SEO competition with huge retailers ★★★☆☆
Average score: ★★★☆☆ (3 out of 5)
AliExpress product quantity ★★★☆☆
The niche popularity on AliExpress ★★★☆☆
Trusted supplier ★★★★★
Price setting aspects ★★★★☆
Trends ★★★★★
Instagram promotion ★★★★★
Facebook promotion ★★★★★
Keyword analysis ★★☆☆☆
Competition overview ★★☆☆☆
Keyword competition ★★★★☆
SEO competition with huge retailers ★★★☆☆
Average score: ★★★★☆ (4 out of 5)
AliExpress product quantity ★★★★★
The niche popularity on AliExpress ★★★★★
Trusted supplier ★★★★★
Price setting aspects ★★★★★
Trends ★★★★☆
Instagram promotion ★★★★★
Facebook promotion ★★★★★
Keyword analysis ★★☆☆☆
Competition overview ★★☆☆☆
Keyword competition ★★★☆☆
SEO competition with huge retailers ★★★☆☆
Average score: ★★★☆☆ (3 out of 5)
AliExpress product quantity ★★★★★
The niche popularity on AliExpress ★★★★★
Trusted supplier ★★★★★
Price setting aspects ★★★★★
Trends ★★★★★
Instagram promotion ★★★★☆
Facebook promotion ★★★★★
Keyword analysis ★★☆☆☆
Competition overview ★★☆☆☆
Keyword competition ★★★★☆
SEO competition with huge retailers ★★★☆☆
Average score: ★★★★☆ (4 out of 5)
AliExpress product quantity ★★★★★
The niche popularity on AliExpress ★★★★★
Trusted supplier ★★★★★
Price setting aspects ★★★★★
Trends ★★★★★
Instagram promotion ★★★★☆
Facebook promotion ★★★★★
Keyword analysis ★★☆☆☆
Competition overview ★★☆☆☆
Keyword competition ★★★☆☆
SEO competition with huge retailers ★★★☆☆
Average score: ★★★★☆ (4 out of 5)
AliExpress product quantity ★★☆☆☆
The niche popularity on AliExpress ★★☆☆☆
Trusted supplier ★★★★★
Price setting aspects ★★★★☆
Trends ★★★★★
Instagram promotion ★★★☆☆
Facebook promotion ★★★★★
Keyword analysis ★★☆☆☆
Competition overview ★★☆☆☆
Keyword competition ★★☆☆☆
SEO competition with huge retailers ★★★☆☆
Average score: ★★★☆☆ (3 out of 5)
AliExpress product quantity ★★★★☆
The niche popularity on AliExpress ★★★☆☆
Trusted supplier ★★★★★
Price setting aspects ★★★★☆
Trends ★★★★☆
Instagram promotion ★★★★☆
Facebook promotion ★★★☆☆
Keyword analysis ★★☆☆☆
Competition overview ★★☆☆☆
Keyword competition ★★★★☆
SEO competition with huge retailers ★★★☆☆
Average score: ★★★☆☆ (3 out of 5)
AliExpress product quantity ★★★★★
The niche popularity on AliExpress ★★★★★
Trusted supplier ★★★★★
Price setting aspects ★★★★★
Trends ★★★★★
Instagram promotion ★★☆☆☆
Facebook promotion ★★☆☆☆
Keyword analysis ★★★★★
Competition overview ★★☆☆☆
Keyword competition ★★★★☆
SEO competition with huge retailers ★★★☆☆
Average score: ★★★★☆ (4 out of 5)
AliExpress product quantity ★★☆☆☆
The niche popularity on AliExpress ★★☆☆☆
Trusted supplier ★★★★★
Price setting aspects ★★☆☆☆
Trends ★★★★★
Instagram promotion ★★★☆☆
Facebook promotion ★★★☆☆
Keyword analysis ★★★★☆
Competition overview ★★★★★
Keyword competition ★★★☆☆
SEO competition with huge retailers ★★★☆☆
Average score: ★★★☆☆ (3 out of 5)
AliExpress product quantity ★★★☆☆
The niche popularity on AliExpress ★★☆☆☆
Trusted supplier ★★★★★
Price setting aspects ★★★★★
Trends ★★★★★
Instagram promotion ★★☆☆☆
Facebook promotion ★★☆☆☆
Keyword analysis ★★☆☆☆
Competition overview ★★☆☆☆
Keyword competition ★★★☆☆
SEO competition with huge retailers ★★★☆☆
Average score: ★★★☆☆ (3 out of 5)
AliExpress product quantity ★★★★☆
The niche popularity on AliExpress ★★★★★
Trusted supplier ★★★★★
Price setting aspects ★★★★☆
Trends ★★★★☆
Instagram promotion ★★★★★
Facebook promotion ★★★★★
Keyword analysis ★★☆☆☆
Competition overview ★★☆☆☆
Keyword competition ★★★★☆
SEO competition with huge retailers ★★★☆☆
Average score: ★★★★☆ (4 out of 5)
AliExpress product quantity ★★★★★
The niche popularity on AliExpress ★★★★★
Trusted supplier ★★★★★
Price setting aspects ★★★★★
Trends ★★★★★
Instagram promotion ★★☆☆☆
Facebook promotion ★★★☆☆
Keyword analysis ★★★★☆
Competition overview ★★☆☆☆
Keyword competition ★★★★★
SEO competition with huge retailers ★★★★★
Average score: ★★★★☆ (4 out of 5)
AliExpress product quantity ★★★★★
The niche popularity on AliExpress ★★★★★
Trusted supplier ★★★★★
Price setting aspects ★★★★★
Trends ★★★★☆
Instagram promotion ★★★★★
Facebook promotion ★★★★★
Keyword analysis ★★☆☆☆
Competition overview ★★☆☆☆
Keyword competition ★★★☆☆
SEO competition with huge retailers ★★★☆☆
Average score: ★★★★☆ (4 out of 5)
AliExpress product quantity ★★★★★
The niche popularity on AliExpress ★★★★★
Trusted supplier ★★★★★
Price setting aspects ★★★★★
Trends ★★★★☆
Instagram promotion ★★★★★
Facebook promotion ★★★★★
Keyword analysis ★★☆☆☆
Competition overview ★★☆☆☆
Keyword competition ★★★☆☆
SEO competition with huge retailers ★★★☆☆
Average score: ★★★★☆ (4 out of 5)
AliExpress product quantity ★★★★★
The niche popularity on AliExpress ★★★★★
Trusted supplier ★★★★★
Price setting aspects ★★★★★
Trends ★★★★☆
Instagram promotion ★★★★★
Facebook promotion ★★★★★
Keyword analysis ★★☆☆☆
Competition overview ★★☆☆☆
Keyword competition ★★☆☆☆
SEO competition with huge retailers ★★★☆☆
Average score: ★★★★☆ (4 out of 5)
AliExpress product quantity ★★★★★
The niche popularity on AliExpress ★★★★★
Trusted supplier ★★★★★
Price setting aspects ★★★★★
Trends ★★★★☆
Instagram promotion ★★★★★
Facebook promotion ★★★★★
Keyword analysis ★★☆☆☆
Competition overview ★★☆☆☆
Keyword competition ★★★☆☆
SEO competition with huge retailers ★★★☆☆
Average score: ★★★★☆ (4 out of 5)
AliExpress product quantity ★★★★★
The niche popularity on AliExpress ★★★★★
Trusted supplier ★★★★★
Price setting aspects ★★★★★
Trends ★★★★☆
Instagram promotion ★★★★★
Facebook promotion ★★★★★
Keyword analysis ★★☆☆☆
Competition overview ★★☆☆☆
Keyword competition ★★★☆☆
SEO competition with huge retailers ★★★☆☆
Average score: ★★★★☆ (4 out of 5)
The Lord of the Rings ★★★★☆
AliExpress product quantity ★★★★★
The niche popularity on AliExpress ★★★★★
Trusted supplier ★★★★★
Price setting aspects ★★★★★
Trends ★★★☆☆
Instagram promotion ★★★★☆
Facebook promotion ★★★★★
Keyword analysis ★★☆☆☆
Competition overview ★★☆☆☆
Keyword competition ★★☆☆☆
SEO competition with huge retailers ★★★☆☆
Average score: ★★★★☆ (4 out of 5)
AliExpress product quantity ★★★★★
The niche popularity on AliExpress ★★★★★
Trusted supplier ★★★★★
Price setting aspects ★★★☆☆
Trends ★★★☆☆
Instagram promotion ★★★★★
Facebook promotion ★★★★★
Keyword analysis ★★☆☆☆
Competition overview ★★☆☆☆
Keyword competition ★★★★★
SEO competition with huge retailers ★★★☆☆
Average score: ★★★★☆ (4 out of 5)
AliExpress product quantity ★★★★★
The niche popularity on AliExpress ★★★★☆
Trusted supplier ★★★★★
Price setting aspects ★★★★★
Trends ★★★★☆
Instagram promotion ★★★★★
Facebook promotion ★★★★★
Keyword analysis ★★☆☆☆
Competition overview ★★☆☆☆
Keyword competition ★★★☆☆
SEO competition with huge retailers ★★★☆☆
Average score: ★★★★☆ (4 out of 5)
AliExpress product quantity ★★★★★
The niche popularity on AliExpress ★★★★★
Trusted supplier ★★★★★
Price setting aspects ★★★★★
Trends ★★★★☆
Instagram promotion ★★★★★
Facebook promotion ★★★★★
Keyword analysis ★★☆☆☆
Competition overview ★★☆☆☆
Keyword competition ★★★☆☆
SEO competition with huge retailers ★★★☆☆
Average score: ★★★★☆ (4 out of 5)
The Big Bang Theory ★★★★☆
AliExpress product quantity ★★★★☆
The niche popularity on AliExpress ★★★★★
Trusted supplier ★★★★★
Price setting aspects ★★★★☆
Trends ★★★☆☆
Instagram promotion ★★★★★
Facebook promotion ★★★★★
Keyword analysis ★★☆☆☆
Competition overview ★★☆☆☆
Keyword competition ★★★☆☆
SEO competition with huge retailers ★★★☆☆
Average score: ★★★★☆ (4 out of 5)
AliExpress product quantity ★★★★☆
The niche popularity on AliExpress ★★★★★
Trusted supplier ★★★★★
Price setting aspects ★★★☆☆
Trends ★★★★☆
Instagram promotion ★★★★★
Facebook promotion ★★★★☆
Keyword analysis ★★☆☆☆
Competition overview ★★☆☆☆
Keyword competition ★★★☆☆
SEO competition with huge retailers ★★★★★
Average score: ★★★★☆ (4 out of 5)
AliExpress product quantity ★★★★★
The niche popularity on AliExpress ★★★★★
Trusted supplier ★★★★★
Price setting aspects ★★★★★
Trends ★★★★★
Instagram promotion ★★★★★
Facebook promotion ★★★★★
Keyword analysis ★★☆☆☆
Competition overview ★★☆☆☆
Keyword competition ★★★☆☆
SEO competition with huge retailers ★★★☆☆
Average score: ★★★★☆ (4 out of 5)
FC Manchester United ★★★★☆
AliExpress product quantity ★★★☆☆
The niche popularity on AliExpress ★★★☆☆
Trusted supplier ★★★★★
Price setting aspects ★★★☆☆
Trends ★★★★★
Instagram promotion ★★★★★
Facebook promotion ★★★★★
Keyword analysis ★★★★★
Competition overview ★★☆☆☆
Keyword competition ★★★☆☆
SEO competition with huge retailers ★★★☆☆
Average score: ★★★★☆ (4 out of 5)
AliExpress product quantity ★★★☆☆
The niche popularity on AliExpress ★★★★☆
Trusted supplier ★★★★★
Price setting aspects ★★★★★
Trends ★★★★☆
Instagram promotion ★★★★★
Facebook promotion ★★★★★
Keyword analysis ★★☆☆☆
Competition overview ★★☆☆☆
Keyword competition ★★★☆☆
SEO competition with huge retailers ★★★☆☆
Average score: ★★★☆☆ (3 out of 5)
AliExpress product quantity ★★★★★
The niche popularity on AliExpress ★★★★☆
Trusted supplier ★★★★★
Price setting aspects ★★★★★
Trends ★★★★☆
Instagram promotion ★★★★★
Facebook promotion ★★★★★
Keyword analysis ★★☆☆☆
Competition overview ★★☆☆☆
Keyword competition ★★★☆☆
SEO competition with huge retailers ★★★★☆
Average score: ★★★☆☆ (3 out of 5)
AliExpress product quantity ★★★★★
The niche popularity on AliExpress ★★★★★
Trusted supplier ★★★★★
Price setting aspects ★★★★★
Trends ★★★★☆
Instagram promotion ★★★★★
Facebook promotion ★★★★★
Keyword analysis ★★☆☆☆
Competition overview ★★☆☆☆
Keyword competition ★★★★★
SEO competition with huge retailers ★★★★☆
Average score: ★★★★☆ (4 out of 5)
AliExpress product quantity ★★★★★
The niche popularity on AliExpress ★★★★★
Trusted supplier ★★★★★
Price setting aspects ★★★★★
Trends ★★★★★
Instagram promotion ★★★★★
Facebook promotion ★★★★★
Keyword analysis ★★☆☆☆
Competition overview ★★☆☆☆
Keyword competition ★★★★☆
SEO competition with huge retailers ★★★★☆
Average score: ★★★★☆ (4 out of 5)
AliExpress product quantity ★★★★★
The niche popularity on AliExpress ★★★★★
Trusted supplier ★★★★★
Price setting aspects ★★★★★
Trends ★★★★★
Instagram promotion ★★★★★
Facebook promotion ★★★★★
Keyword analysis ★★☆☆☆
Competition overview ★★☆☆☆
Keyword competition ★★★★☆
SEO competition with huge retailers ★★★★☆
Average score: ★★★★☆ (4 out of 5)
AliExpress product quantity ★★★☆☆
The niche popularity on AliExpress★★★☆☆
Trusted supplier ★★★★★
Price setting aspects ★★★☆☆
Trends ★★★☆☆
Instagram promotion ★★★★★
Facebook promotion ★★★★★
Keyword analysis ★★☆☆☆
Competition overview ★★☆☆☆
Keyword competition ★★★★☆
SEO competition with huge retailers ★★★★☆
Average score: ★★★☆☆ (3 out of 5)
CATEGORY: WOMEN ACCESSORIES                                 
AliExpress product quantity ★★★★★
The niche popularity on AliExpress ★★★★★
Trusted supplier ★★★★★
Price setting aspects ★★★★★
Trends ★★★★☆
Instagram promotion ★★★★★
Facebook promotion ★★★★★
Keyword analysis ★★★★☆
Competition overview ★★☆☆☆
Keyword competition ★★★★☆
SEO competition with huge retailers ★★★★☆
Average score: ★★★★☆ (4 out of 5)
AliExpress product quantity ★★★★★
The niche popularity on AliExpress ★★★★★
Trusted supplier ★★★★★
Price setting aspects ★★★★★
Trends ★★★★★
Instagram promotion ★★★★★
Facebook promotion ★★★★★
Keyword analysis ★★☆☆☆
Competition overview ★★☆☆☆
Keyword competition ★★★★★
SEO competition with huge retailers ★★★★☆
Average score: ★★★★☆ (4 out of 5)
AliExpress product quantity ★★★★★
The niche popularity on AliExpress ★★★★★
Trusted supplier ★★★★★
Price setting aspects ★★★★★
Trends ★★★★★
Instagram promotion ★★☆☆☆
Facebook promotion ★★☆☆☆
Keyword analysis ★★★★★
Competition overview ★★☆☆☆
Keyword competition ★★★★☆
SEO competition with huge retailers ★★★★★
Average score: ★★★★☆ (4 out of 5)
AliExpress product quantity ★★★★★
The niche popularity on AliExpress ★★★★★
Trusted supplier ★★★★★
Price setting aspects ★★★★★
Trends ★★★★★
Instagram promotion ★★★★☆
Facebook promotion ★★★☆☆
Keyword analysis ★★☆☆☆
Competition overview ★★☆☆☆
Keyword competition ★★★★☆
SEO competition with huge retailers ★★★★☆
Average score: ★★★★☆ (4 out of 5)
AliExpress product quantity ★★★★★
The niche popularity on AliExpress ★★★★★
Trusted supplier ★★★★★
Price setting aspects ★★★★★
Trends ★★★★★
Instagram promotion ★★★☆☆
Facebook promotion ★★★★☆
Keyword analysis ★★☆☆☆
Competition overview ★★☆☆☆
Keyword competition ★★★★☆
SEO competition with huge retailers ★★★☆☆
Average score: ★★★★☆ (4 out of 5)
AliExpress product quantity ★★★★★
The niche popularity on AliExpress ★★★★★
Trusted supplier ★★★★★
Price setting aspects ★★★★☆
Trends ★★★★★
Instagram promotion ★★★★☆
Facebook promotion ★★★★☆
Keyword analysis ★★★★☆
Competition overview ★★☆☆☆
Keyword competition ★★★★★
SEO competition with huge retailers ★★★★☆
Average score:  ★★★★☆ (4 out of 5)
AliExpress product quantity ★★★★☆
The niche popularity on AliExpress ★★★★★
Trusted supplier ★★★★★
Price setting aspects ★★★★★
Trends ★★★★☆
Instagram promotion ★★★★☆
Facebook promotion ★★★☆☆
Keyword analysis ★★★★☆
Competition overview ★★★★☆
Keyword competition ★★★★☆
SEO competition with huge retailers ★★★★☆
Average score:  ★★★★☆ (4 out of 5)
CATEGORY: MEN ACCESSORIES                                        
AliExpress product quantity ★★★★★
The niche popularity on AliExpress ★★★★★
Trusted supplier ★★★★★
Price setting aspects ★★★★☆
Trends ★★★★★
Instagram promotion ★★★★☆
Facebook promotion ★★★★☆
Keyword analysis ★★☆☆☆
Competition overview ★★☆☆☆
Keyword competition ★★★★★
SEO competition with huge retailers ★★★★★
Average score: ★★★★☆ (4 out of 5)
AliExpress product quantity ★★★★★
The niche popularity on AliExpress ★★★★★
Trusted supplier ★★★★★
Price setting aspects ★★★★★
Trends ★★★★★
Instagram promotion ★★★☆☆
Facebook promotion ★★★☆☆
Keyword analysis ★★★★☆
Competition overview ★★☆☆☆
Keyword competition ★★★★★
SEO competition with huge retailers ★★★★★
Average score: ★★★★☆ (4 out of 5)
AliExpress product quantity ★★★★★
The niche popularity on AliExpress ★★★★★
Trusted supplier ★★★★★
Price setting aspects ★★★★★
Trends ★★★★★
Instagram promotion ★★★★☆
Facebook promotion ★★★☆☆
Keyword analysis ★★☆☆☆
Competition overview ★★☆☆☆
Keyword competition ★★★★☆
SEO competition with huge retailers ★★★☆☆ 
Average score: ★★★★☆ (4 out of 5)
AliExpress product quantity ★★★★★
The niche popularity on AliExpress ★★★★★
Trusted supplier ★★★★★
Price setting aspects ★★★★☆
Trends ★★★★★
Instagram promotion ★★★★☆
Facebook promotion ★★★☆☆
Keyword analysis ★★★★☆
Competition overview ★★★★★
Keyword competition ★★★★★
SEO competition with huge retailers ★★★☆☆
Average score: ★★★★☆ (4 out of 5)
AliExpress product quantity ★★★★★
The niche popularity on AliExpress ★★★★☆
Trusted supplier ★★★★★
Price setting aspects ★★★★★
Trends ★★★★☆
Instagram promotion ★★★☆☆
Facebook promotion ★★☆☆☆
Keyword analysis ★★☆☆☆
Competition overview ★★☆☆☆
Keyword competition ★★★★★
SEO competition with huge retailers ★★★☆☆
Average score: ★★★★☆ (4 out of 5)
AliExpress product quantity ★★★☆☆
The niche popularity on AliExpress ★★★☆☆
Trusted supplier ★★★★★
Price setting aspects ★★★★★
Trends ★★★★★
Instagram promotion ★★★★☆
Facebook promotion ★★★★☆
Keyword analysis ★★★★☆
Competition overview ★★★★★
Keyword competition ★★★★★
SEO competition with huge retailers ★★★☆☆
Average score: ★★★★☆ (4 out of 5)
AliExpress product quantity ★★★★★
The niche popularity on AliExpress ★★★★★
Trusted supplier ★★★★★
Price setting aspects ★★★★★
Trends ★★★★☆
Instagram promotion ★★★★☆
Facebook promotion ★★★★★
Keyword analysis ★★☆☆☆
Competition overview ★★☆☆☆
Keyword competition ★★★☆☆
SEO competition with huge retailers ★★★★☆
Average score: ★★★★☆ (4 out of 5)
CATEGORY: KIDS & BABIES                                                
AliExpress product quantity ★★★★★
The niche popularity on AliExpress ★★★★★
Trusted supplier ★★★★★
Price setting aspects ★★☆☆☆
Trends ★★★★★
Instagram promotion ★★★★★
Facebook promotion ★★★★★
Keyword analysis ★★☆☆☆
Competition overview ★★☆☆☆
Keyword competition ★★★☆☆
SEO competition with huge retailers ★★★★☆
Average score: ★★★★☆ (4 out of 5)
AliExpress product quantity ★★★☆☆
The niche popularity on AliExpress ★★★★★
Trusted supplier ★★★★★
Price setting aspects ★★★☆☆
Trends ★★★★★
Instagram promotion ★★☆☆☆
Facebook promotion ★★☆☆☆
Keyword analysis ★★☆☆☆
Competition overview ★★★★★
Keyword competition ★★★★★
SEO competition with huge retailers ★★★★☆
Average score: ★★★★☆ (4 out of 5)
AliExpress product quantity ★★★★★
The niche popularity on AliExpress ★★★★★
Trusted supplier ★★★★★
Price setting aspects ★★★★★
Trends ★★★★★
Instagram promotion ★★★★☆ 
Facebook promotion ★★★★★
Keyword analysis ★★☆☆☆
Competition overview ★★☆☆☆
Keyword competition ★★★★★
SEO competition with huge retailers ★★★☆☆
Average score: ★★★★☆ (4 out of 5)
AliExpress product quantity ★★★★★
The niche popularity on AliExpress ★★★★★
Trusted supplier ★★★★★
Price setting aspects ★★★★☆
Trends ★★★★★
Instagram promotion ★★☆☆☆
Facebook promotion ★★☆☆☆
Keyword analysis ★★★★☆
Competition overview ★★☆☆☆
Keyword competition ★★★★☆
SEO competition with huge retailers ★★★☆☆
Average score: ★★★★☆ (4 out of 5)
AliExpress product quantity ★★★★★
The niche popularity on AliExpress ★★★★★
Trusted supplier ★★★★★
Price setting aspects ★★★★☆
Trends ★★★★☆
Instagram promotion ★★★☆☆
Facebook promotion ★★★★☆
Keyword analysis ★★☆☆☆
Competition overview ★★☆☆☆
Keyword competition ★★★★☆
SEO competition with huge retailers ★★★★★
Average score: ★★★★☆ (4 out of 5)
AliExpress product quantity ★★★★☆
The niche popularity on AliExpress ★★★★★
Trusted supplier ★★★★★
Price setting aspects ★★☆☆☆
Trends ★★★★★
Instagram promotion ★★☆☆☆
Facebook promotion ★★☆☆☆
Keyword analysis ★★☆☆☆
Competition overview ★★★★★
Keyword competition ★★★★☆
SEO competition with huge retailers ★★★★☆
Average score: ★★★★☆ (4 out of 5)
AliExpress product quantity ★★★★★
The niche popularity on AliExpress ★★★★★
Trusted supplier ★★★★★
Price setting aspects ★★☆☆☆
Trends ★★★★☆
Instagram promotion ★★★★☆
Facebook promotion ★★★★☆
Keyword analysis ★★☆☆☆
Competition overview ★★☆☆☆
Keyword competition ★★★★☆
SEO competition with huge retailers ★★★★☆
Average score: ★★★★☆ (4 out of 5)
AliExpress product quantity ★★★★★
The niche popularity on AliExpress ★★★★★
Trusted supplier ★★★★★
Price setting aspects ★★★★★
Trends ★★★★★
Instagram promotion ★★★★☆
Facebook promotion ★★★★☆
Keyword analysis ★★★★☆
Competition overview ★★☆☆☆
Keyword competition ★★★★★
SEO competition with huge retailers ★★★★☆
Average score: ★★★★☆ (4 out of 5)
AliExpress product quantity ★★★★★
The niche popularity on AliExpress ★★★★★
Trusted supplier ★★★★★
Price setting aspects ★★★★☆
Trends ★★★★★
Instagram promotion ★★★☆☆
Facebook promotion ★★★☆☆
Keyword analysis ★★☆☆☆
Competition overview ★★★★★
Keyword competition ★★★★★
SEO competition with huge retailers ★★★★☆
Average score: ★★★★☆ (4 out of 5)
AliExpress product quantity ★★★★☆
The niche popularity on AliExpress ★★★★★
Trusted supplier ★★★★★
Price setting aspects ★★★☆☆
Trends ★★★★☆
Instagram promotion ★★★★☆
Facebook promotion ★★★★★
Keyword analysis ★★★★★
Competition overview ★★☆☆☆
Keyword competition ★★★★★
SEO competition with huge retailers ★★★★★
Average score: ★★★★☆ (4 out of 5)
CATEGORY: GADGET ACCESSORIES                                 
AliExpress product quantity ★★★★★
The niche popularity on AliExpress ★★★★★
Trusted supplier ★★★★★
Price setting aspects ★★☆☆☆
Trends ★★★★☆
Instagram promotion ★★☆☆☆
Facebook promotion ★★☆☆☆
Keyword analysis ★★☆☆☆
Competition overview ★★☆☆☆
Keyword competition ★★★★☆
SEO competition with huge retailers ★★★★★
Average score: ★★★☆☆ (3 out of 5)
AliExpress product quantity ★★☆☆☆
The niche popularity on AliExpress ★★★☆☆
Trusted supplier ★★★★★
Price setting aspects ★★★☆☆
Trends ★★★★☆
Instagram promotion ★★☆☆☆
Facebook promotion ★★☆☆☆
Keyword analysis ★★★☆☆
Competition overview ★★★★★
Keyword competition ★★★★★
SEO competition with huge retailers ★★★☆☆
Average score: ★★★☆☆ (3 out of 5)
Consoles accessories ★★★★☆
AliExpress product quantity ★★★☆☆
The niche popularity on AliExpress ★★★★★
Trusted supplier ★★★★★
Price setting aspects ★★★★★
Trends ★★★★★
Instagram promotion ★★☆☆☆
Facebook promotion ★★☆☆☆
Keyword analysis ★★★☆☆
Competition overview ★★★★★
Keyword competition ★★★★☆
SEO competition with huge retailers ★★★★★
Average score: ★★★★☆ (4 out of 5)
AliExpress product quantity ★★★★★
The niche popularity on AliExpress ★★★★★
Trusted supplier ★★★★★
Price setting aspects ★★★★★
Trends ★★★★★
Instagram promotion ★★★☆☆
Facebook promotion ★★★★☆
Keyword analysis ★★☆☆☆
Competition overview ★★☆☆☆
Keyword competition ★★★★☆
SEO competition with huge retailers ★★★☆☆
Average score: ★★★★☆ (4 out of 5)
AliExpress product quantity ★★★★★
The niche popularity on AliExpress ★★★★★
Trusted supplier ★★★★★
Price setting aspects ★★★★★
Trends ★★★★★
Instagram promotion ★★★☆☆
Facebook promotion ★★★★☆
Keyword analysis ★★★★☆
Competition overview ★★☆☆☆
Keyword competition ★★★★☆
SEO competition with huge retailers ★★★☆☆
Average score: ★★★★☆ (4 out of 5)
AliExpress product quantity ★★★★★
The niche popularity on AliExpress ★★★★★
Trusted supplier ★★★★★
Price setting aspects ★★★★★
Trends ★★★★★
Instagram promotion ★★★☆☆
Facebook promotion ★★★☆☆
Keyword analysis ★★★★☆
Competition overview ★★☆☆☆
Keyword competition ★★★★☆
SEO competition with huge retailers ★★☆☆☆
Average score: ★★★★☆ (4 out of 5)
AliExpress product quantity ★★★★★
The niche popularity on AliExpress ★★★★★
Trusted supplier ★★★★★
Price setting aspects ★★★☆☆
Trends ★★★★★
Instagram promotion ★★★☆☆
Facebook promotion ★★★☆☆
Keyword analysis ★★☆☆☆
Competition overview ★★☆☆☆
Keyword competition ★★★☆☆
SEO competition with huge retailers ★★★☆☆
Average score: ★★★☆☆ (3 out of 5)
Electronic cigarette accessories ★★★★☆
AliExpress product quantity ★★★★☆
The niche popularity on AliExpress ★★★★☆
Trusted supplier ★★★★★
Price setting aspects ★★★★☆
Trends ★★★☆☆
Instagram promotion ★★★☆☆
Facebook promotion ★★★☆☆
Keyword analysis ★★★★★
Competition overview ★★★★★
Keyword competition ★★★★★
SEO competition with huge retailers ★★☆☆☆
Average score: ★★★☆☆ (3 out of 5)
CATEGORY: SPORT & OUTDOORS                                    
AliExpress product quantity ★★★★★
The niche popularity on AliExpress ★★★★★
Trusted supplier ★★★★★
Price setting aspects ★★★☆☆
Trends ★★★★★
Instagram promotion ★★★★★
Facebook promotion ★★★★★
Keyword analysis ★★☆☆☆
Competition overview ★★☆☆☆
Keyword competition ★★★★☆
SEO competition with huge retailers ★★★★☆
Average score: ★★★★☆ (4 out of 5)
Cycling accessories ★★★★☆
AliExpress product quantity ★★★★★
The niche popularity on AliExpress ★★★★★
Trusted supplier ★★★★★
Price setting aspects ★★★★★
Trends ★★★★★
Instagram promotion ★★★☆☆
Facebook promotion ★★★★☆
Keyword analysis ★★★★★
Competition overview ★★☆☆☆
Keyword competition ★★★★☆
SEO competition with huge retailers ★★★★☆
Average score: ★★★★☆ (4 out of 5)
AliExpress product quantity ★★☆☆☆
The niche popularity on AliExpress ★★☆☆☆
Trusted supplier ★★★★★
Price setting aspects ★★☆☆☆
Trends ★★★★☆
Instagram promotion ★★★☆☆
Facebook promotion ★★★☆☆
Keyword analysis ★★★★★
Competition overview ★★★★★
Keyword competition ★★★★★
SEO competition with huge retailers ★★★★☆
Average score: ★★★★☆ (4 out of 5)
AliExpress product quantity ★★★★★
The niche popularity on AliExpress ★★☆☆☆
Trusted supplier ★★★★★
Price setting aspects ★★☆☆☆
Trends ★★★★★
Instagram promotion ★★★☆☆
Facebook promotion ★★★☆☆
Keyword analysis ★★☆☆☆
Competition overview ★★☆☆☆
Keyword competition ★★★★☆
SEO competition with huge retailers ★★★☆☆
Average score: ★★★☆☆ (3 out of 5)
AliExpress product quantity ★★★★★
The niche popularity on AliExpress ★★★★★
Trusted supplier ★★★★★
Price setting aspects ★★★☆☆
Trends ★★★★★
Instagram promotion ★★★★★
Facebook promotion ★★★★★
Keyword analysis ★★☆☆☆
Competition overview ★★☆☆☆
Keyword competition ★★☆☆☆
SEO competition with huge retailers ★★★☆☆
Average score: ★★★★☆ (4 out of 5)
AliExpress product quantity ★★★★★
The niche popularity on AliExpress ★★★★★
Trusted supplier ★★★★★
Price setting aspects ★★★☆☆
Trends ★★★★★
Instagram promotion ★★★★★
Facebook promotion ★★★★★
Keyword analysis ★★☆☆☆
Competition overview ★★☆☆☆
Keyword competition ★★★★★
SEO competition with huge retailers ★★★☆☆
Average score: ★★★★☆ (4 out of 5)
AliExpress product quantity ★★★★★
The niche popularity on AliExpress ★★★★★
Trusted supplier ★★★★★
Price setting aspects ★★★★☆
Trends ★★★★★
Instagram promotion ★★★★★
Facebook promotion ★★★★★
Keyword analysis ★★☆☆☆
Competition overview ★★☆☆☆
Keyword competition ★★★☆☆
SEO competition with huge retailers ★★★☆☆
Average score: ★★★★☆ (4 out of 5)
AliExpress product quantity ★★★★★
The niche popularity on AliExpress ★★★★★
Trusted supplier ★★★★★
Price setting aspects ★★★★★
Trends ★★★★★
Instagram promotion ★★★★★
Facebook promotion ★★★★★
Keyword analysis ★★☆☆☆
Competition overview ★★☆☆☆
Keyword competition ★★★☆☆
SEO competition with huge retailers ★★★☆☆
Average score: ★★★★☆ (4 out of 5)
AliExpress product quantity ★★★★★
The niche popularity on AliExpress ★★★★★
Trusted supplier ★★★★★
Price setting aspects ★★★★★
Trends ★★★★☆
Instagram promotion ★★★★★
Facebook promotion ★★★★★
Keyword analysis ★★☆☆☆
Competition overview ★★☆☆☆
Keyword competition ★★★☆☆
SEO competition with huge retailers ★★★☆☆
Average score: ★★★★☆ (4 out of 5)
AliExpress product quantity ★★★★★
The niche popularity on AliExpress ★★★★★
Trusted supplier ★★★★★
Price setting aspects ★★★★☆
Trends ★★★★★
Instagram promotion ★★★★★
Facebook promotion ★★★★★
Keyword analysis ★★☆☆☆
Competition overview ★★☆☆☆
Keyword competition ★★★☆☆
SEO competition with huge retailers ★★★☆☆
Average score: ★★★★☆ (4 out of 5)
AliExpress product quantity ★★★★★
The niche popularity on AliExpress ★★★★★
Trusted supplier ★★★★★
Price setting aspects ★★★★☆
Trends ★★★★★
Instagram promotion ★★★★★
Facebook promotion ★★★★★
Keyword analysis ★★★☆☆
Competition overview ★★★☆☆
Keyword competition ★★★★☆
SEO competition with huge retailers ★★★★★
Average score: ★★★★★ (5 out of 5)
AliExpress product quantity ★★★★★
The niche popularity on AliExpress ★★★★★
Trusted supplier ★★★★★
Price setting aspects ★★☆☆☆
Trends ★★★★★
Instagram promotion ★★★★★
Facebook promotion ★★★★★
Keyword analysis ★★☆☆☆
Competition overview ★★☆☆☆
Keyword competition ★★★☆☆
SEO competition with huge retailers ★★★☆☆
Average score: ★★★★☆ (4 out of 5)
AliExpress product quantity ★★★★★
The niche popularity on AliExpress ★★★★★
Trusted supplier ★★★★★
Price setting aspects ★★★★★
Trends ★★★★★
Instagram promotion ★★★★★
Facebook promotion ★★★★★
Keyword analysis ★★☆☆☆
Competition overview ★★☆☆☆
Keyword competition ★★★★☆
SEO competition with huge retailers ★★★☆☆
Average score: ★★★★☆ (4 out of 5)
AliExpress product quantity ★★★★★
The niche popularity on AliExpress ★★★★★
Trusted supplier ★★★★★
Price setting aspects ★★★★★
Trends ★★★★★
Instagram promotion ★★★★★
Facebook promotion ★★★★★
Keyword analysis ★★☆☆☆
Competition overview ★★☆☆☆
Keyword competition ★★★★☆
SEO competition with huge retailers ★★★☆☆
Average score: ★★★★☆ (4 out of 5)
AliExpress product quantity ★★★★☆
The niche popularity on AliExpress ★★★★★
Trusted supplier ★★★★★
Price setting aspects ★★☆☆☆
Trends ★★★★★
Instagram promotion ★★★☆☆
Facebook promotion ★★☆☆☆
Keyword analysis ★★☆☆☆
Competition overview ★★☆☆☆
Keyword competition ★★★★☆
SEO competition with huge retailers ★★★☆☆
Average score: ★★★☆☆ (3 out of 5)
AliExpress product quantity ★★★★☆
The niche popularity on AliExpress ★★★★★
Trusted supplier ★★★★★
Price setting aspects ★★★★☆
Trends ★★★★★
Instagram promotion ★★★★★
Facebook promotion ★★★★★
Keyword analysis ★★☆☆☆
Competition overview ★★☆☆☆
Keyword competition ★★★☆☆
SEO competition with huge retailers ★★★★★
Average score: ★★★★☆ (4 out of 5)
AliExpress product quantity ★★★★★
The niche popularity on AliExpress ★★★★★
Trusted supplier ★★★★★
Price setting aspects ★★★★★
Trends ★★★★☆ 
Instagram promotion ★★★★★
Facebook promotion ★★★★★
Keyword analysis ★★☆☆☆
Competition overview ★★☆☆☆
Keyword competition ★★★★★  
SEO competition with huge retailers ★★★☆☆
Average score: ★★★★☆ (4 out of 5)
CATEGORY: HEALTH & BEAUTY                                        
AliExpress product quantity ★★★★★
The niche popularity on AliExpress ★★★★★
Trusted supplier ★★★★★
Price setting aspects ★★★★★
Trends ★★★★☆ 
Instagram promotion ★★★☆☆
Facebook promotion ★★★☆☆
Keyword analysis ★★★★☆
Competition overview ★★☆☆☆
Keyword competition ★★★★★  
SEO competition with huge retailers ★★☆☆☆
Average score: ★★★★☆ (4 out of 5)
AliExpress product quantity ★★★☆☆
The niche popularity on AliExpress ★★★☆☆
Trusted supplier ★★★★★
Price setting aspects ★★☆☆☆
Trends ★★★★★
Instagram promotion ★★★★☆
Facebook promotion ★★★☆☆
Keyword analysis ★★★★☆
Competition overview ★★☆☆☆
Keyword competition ★★★☆☆
SEO competition with huge retailers ★★★☆☆
Average score: ★★★★☆ (4 out of 5)
Tattoo and body art ★★★★★
AliExpress product quantity ★★★★★
The niche popularity on AliExpress ★★★★★
Trusted supplier ★★★★★
Price setting aspects ★★★★★
Trends ★★★★☆
Instagram promotion ★★★★★
Facebook promotion ★★★★★
Keyword analysis ★★☆☆☆
Competition overview ★★★★★
Keyword competition ★★★★★
SEO competition with huge retailers ★★★☆☆
Average score: ★★★★★ (5 out of 5)
AliExpress product quantity ★★★★★
The niche popularity on AliExpress ★★★★★
Trusted supplier ★★★★★
Price setting aspects ★★★★★
Trends ★★★★★
Instagram promotion ★★★☆☆
Facebook promotion ★★★☆☆
Keyword analysis ★★☆☆☆
Competition overview ★★☆☆☆
Keyword competition ★★★☆☆
SEO competition with huge retailers ★★★☆☆
Average score: ★★★★☆ (4 out of 5)
Manicure & pedicure ★★★★☆
AliExpress product quantity ★★★★★
The niche popularity on AliExpress ★★★★★
Trusted supplier ★★★★★
Price setting aspects ★★★★☆ 
Trends ★★★★☆ 
Instagram promotion ★★★☆☆
Facebook promotion ★★★★☆ 
Keyword analysis ★★☆☆☆
Competition overview ★★★★☆ 
Keyword competition ★★★★☆ 
SEO competition with huge retailers ★★★☆☆
Average score: ★★★★☆ (4 out of 5)
AliExpress product quantity ★★★★★
The niche popularity on AliExpress ★★★★★
Trusted supplier ★★★★★
Price setting aspects ★★★★★
Trends ★★★★★
Instagram promotion ★★★☆☆
Facebook promotion ★★☆☆☆
Keyword analysis ★★☆☆☆
Competition overview ★★☆☆☆
Keyword competition ★★★★☆ 
SEO competition with huge retailers ★★★★☆ 
Average score: ★★★★☆ (4 out of 5)
AliExpress product quantity ★★★☆☆
The niche popularity on AliExpress ★★★☆☆
Trusted supplier ★★★★★
Price setting aspects ★★★☆☆
Trends ★★★★★
Instagram promotion ★★★★☆
Facebook promotion ★★★★★
Keyword analysis ★★★★★
Competition overview ★★★★★
Keyword competition ★★★★★ 
SEO competition with huge retailers ★★★☆☆ 
Average score: ★★★★☆ (4 out of 5)
CATEGORY: HOME & GARDEN                                          
AliExpress product quantity ★★★★★
The niche popularity on AliExpress ★★★★★
Trusted supplier ★★★★★
Price setting aspects ★★★★★
Trends ★★★★★
Instagram promotion ★★★★★
Facebook promotion ★★★★★
Keyword analysis ★★☆☆☆
Competition overview ★★☆☆☆
Keyword competition ★★★★☆ 
SEO competition with huge retailers ★★★☆☆  
Average score: ★★★★☆ (4 out of 5)
AliExpress product quantity ★★☆☆☆
The niche popularity on AliExpress ★★★☆☆
Trusted supplier ★★★★★
Price setting aspects ★★★☆☆
Trends ★★★★★
Instagram promotion ★★★★★
Facebook promotion ★★★★★
Keyword analysis ★★★★★
Competition overview ★★★★★
Keyword competition ★★★★★
SEO competition with huge retailers ★★★★☆
Average score: ★★★★☆ (4 out of 5)
AliExpress product quantity ★★☆☆☆
The niche popularity on AliExpress ★★★★☆
Trusted supplier ★★★★★
Price setting aspects ★★★☆☆
Trends ★★★★★
Instagram promotion ★★★★☆
Facebook promotion ★★★★☆
Keyword analysis ★★★★★
Competition overview ★★★★★
Keyword competition ★★★★★
SEO competition with huge retailers ★★★☆☆
Average score: ★★★★☆ (4 out of 5)
AliExpress product quantity ★★☆☆☆
The niche popularity on AliExpress ★★☆☆☆
Trusted supplier ★★★★★
Price setting aspects ★★☆☆☆
Trends ★★★★★
Instagram promotion ★★★★★
Facebook promotion ★★★★★
Keyword analysis ★★★★★
Competition overview ★★★★☆
Keyword competition ★★★★★
SEO competition with huge retailers ★★★★★
Average score: ★★★★☆ (4 out of 5)
AliExpress product quantity ★★☆☆☆
The niche popularity on AliExpress ★★☆☆☆
Trusted supplier ★★★★★
Price setting aspects ★★☆☆☆
Trends ★★★★★
Instagram promotion ★★★★★
Facebook promotion ★★★★★
Keyword analysis ★★★★★
Competition overview ★★★☆☆
Keyword competition ★★★★★
SEO competition with huge retailers ★★★★☆
Average score: ★★★★☆ (4 out of 5)
AliExpress product quantity ★★★☆☆
The niche popularity on AliExpress ★★★★☆
Trusted supplier ★★★★★
Price setting aspects ★★☆☆☆
Trends ★★★★☆
Instagram promotion ★★★★★
Facebook promotion ★★★★★
Keyword analysis ★★★★★
Competition overview ★★★★★
Keyword competition ★★★★★
SEO competition with huge retailers ★★★★☆
Average score: ★★★★☆ (4 out of 5)
AliExpress product quantity ★★☆☆☆
The niche popularity on AliExpress ★★☆☆☆
Trusted supplier ★★★★★
Price setting aspects ★★★★☆
Trends ★★★★★
Instagram promotion ★★★★★
Facebook promotion ★★★★★
Keyword analysis ★★★★★
Competition overview ★★★☆☆
Keyword competition ★★★★★
SEO competition with huge retailers ★★★☆☆
Average score: ★★★★☆ (4 out of 5)
South Korean souvenirs ★★★☆☆
AliExpress product quantity ★★☆☆☆
The niche popularity on AliExpress ★★☆☆☆
Trusted supplier ★★★★★
Price setting aspects ★★☆☆☆
Trends ★★★★☆
Instagram promotion ★★★★★
Facebook promotion ★★★★★
Keyword analysis ★★★☆☆
Competition overview ★★☆☆☆
Keyword competition ★★★★★
SEO competition with huge retailers ★★★☆☆
Average score: ★★★☆☆ (3 out of 5)
AliExpress product quantity ★★☆☆☆
The niche popularity on AliExpress ★★☆☆☆
Trusted supplier ★★★★★
Price setting aspects ★★☆☆☆
Trends ★★★★★
Instagram promotion ★★★★★
Facebook promotion ★★★★★
Keyword analysis ★★★★★
Competition overview ★★★☆☆
Keyword competition ★★★★★
SEO competition with huge retailers ★★★☆☆
Average score: ★★★★☆ (4 out of 5)
AliExpress product quantity ★★☆☆☆
The niche popularity on AliExpress ★★☆☆☆
Trusted supplier ★★★★★
Price setting aspects ★★☆☆☆
Trends ★★★★★
Instagram promotion ★★★★★
Facebook promotion ★★★★★
Keyword analysis ★★★★★
Competition overview ★★★★☆
Keyword competition ★★★★★
SEO competition with huge retailers ★★★☆☆
Average score: ★★★★☆ (4 out of 5)
AliExpress product quantity ★★☆☆☆
The niche popularity on AliExpress ★★☆☆☆
Trusted supplier ★★★★★
Price setting aspects ★★☆☆☆
Trends ★★★★★
Instagram promotion ★★★★★
Facebook promotion ★★★★★
Keyword analysis ★★★☆☆
Competition overview ★★★★☆
Keyword competition ★★★★★
SEO competition with huge retailers ★★★☆☆
Average score: ★★★★☆ (4 out of 5)
AliExpress product quantity ★★☆☆☆
The niche popularity on AliExpress ★★☆☆☆
Trusted supplier ★★★★★
Price setting aspects ★★☆☆☆
Trends ★★★★★
Instagram promotion ★★★★★
Facebook promotion ★★★★★
Keyword analysis ★★★☆☆
Competition overview ★★☆☆☆
Keyword competition ★★★★★
SEO competition with huge retailers ★★★☆☆
Average score: ★★★★☆ (4 out of 5)
AliExpress product quantity ★★★★★
The niche popularity on AliExpress ★★★★☆
Trusted supplier ★★★★★
Price setting aspects ★★★★★
Trends ★★★★★
Instagram promotion ★★★★☆
Facebook promotion ★★★★★
Keyword analysis ★★☆☆☆
Competition overview ★★☆☆☆
Keyword competition ★★★★☆
SEO competition with huge retailers ★★★☆☆
Average score: ★★★★☆ (4 out of 5)
AliExpress product quantity ★★★★★
The niche popularity on AliExpress ★★★★★
Trusted supplier ★★★★★
Price setting aspects ★★★★☆
Trends ★★★★★
Instagram promotion ★★★★★
Facebook promotion ★★★★☆
Keyword analysis ★★★★★
Competition overview ★★☆☆☆
Keyword competition ★★★★★
SEO competition with huge retailers ★★★★★
Average score: ★★★★★ (5 out of 5)
AliExpress product quantity ★★★★★
The niche popularity on AliExpress ★★★★★
Trusted supplier ★★★★★
Price setting aspects ★★★★★
Trends ★★★★★
Instagram promotion ★★★☆☆
Facebook promotion ★★★☆☆
Keyword analysis ★★☆☆☆
Competition overview ★★☆☆☆
Keyword competition ★★★☆☆
SEO competition with huge retailers ★★★☆☆
Average score: ★★★★☆ (4 out of 5)
AliExpress product quantity ★★★★★
The niche popularity on AliExpress ★★★★★
Trusted supplier ★★★★★
Price setting aspects ★★★★★
Trends ★★★★★
Instagram promotion ★★★☆☆
Facebook promotion ★★★☆☆
Keyword analysis ★★☆☆☆
Competition overview ★★☆☆☆
Keyword competition ★★★★☆
SEO competition with huge retailers ★★★☆☆
Average score: ★★★★☆ (4 out of 5)
AliExpress product quantity ★★★★☆
The niche popularity on AliExpress ★★★★★
Trusted supplier ★★★★★
Price setting aspects ★★☆☆☆
Trends ★★★★★
Instagram promotion ★★☆☆☆
Facebook promotion ★★★☆☆
Keyword analysis ★★★★★
Competition overview ★★★★★
Keyword competition ★★★★☆
SEO competition with huge retailers ★★★☆☆
Average score: ★★★★☆ (4 out of 5)
AliExpress product quantity ★★★★★
The niche popularity on AliExpress ★★★★★
Trusted supplier ★★★★★
Price setting aspects ★★★★★
Trends ★★★☆☆
Instagram promotion ★★★★☆
Facebook promotion ★★★★★
Keyword analysis ★★☆☆☆
Competition overview ★★☆☆☆
Keyword competition ★★★☆☆
SEO competition with huge retailers ★★★★★
Average score: ★★★★☆ (4 out of 5)
AliExpress product quantity ★★★★★
The niche popularity on AliExpress ★★★★★
Trusted supplier ★★★★★
Price setting aspects ★★★★★
Trends ★★★☆☆
Instagram promotion ★★★★★
Facebook promotion ★★★★★
Keyword analysis ★★☆☆☆
Competition overview ★★☆☆☆
Keyword competition ★★★☆☆
SEO competition with huge retailers ★★★☆☆
Average score: ★★★★☆ (4 out of 5)
CATEGORY: PARTY DECORATIONS                                   
Wedding decorations ★★★★☆
AliExpress product quantity ★★★★★
The niche popularity on AliExpress ★★★★★
Trusted supplier ★★★★★
Price setting aspects★★★★☆
Trends ★★★★☆
Instagram promotion ★★★★★
Facebook promotion ★★★★★
Keyword analysis ★★☆☆☆
Competition overview ★★☆☆☆
Keyword competition ★★★★☆
SEO competition with huge retailers ★★★★★
Average score: ★★★★☆ (4 out of 5)
Birthday decorations ★★★★☆
AliExpress product quantity ★★★★★
The niche popularity on AliExpress ★★★★★
Trusted supplier ★★★★★
Price setting aspects★★★★☆
Trends ★★★★★
Instagram promotion ★★★★★
Facebook promotion ★★★★★
Keyword analysis ★★☆☆☆
Competition overview ★★☆☆☆
Keyword competition ★★★★★
SEO competition with huge retailers ★★★★★
Average score: ★★★★☆ (4 out of 5)
AliExpress product quantity ★★★★★
The niche popularity on AliExpress ★★★★★
Trusted supplier ★★★★★
Price setting aspects★★★★☆
Trends ★★★★★
Instagram promotion ★★★★★
Facebook promotion ★★★★★
Keyword analysis ★★☆☆☆
Competition overview ★★☆☆☆
Keyword competition ★★★★★
SEO competition with huge retailers ★★★★★
Average score: ★★★★☆ (4 out of 5)
CATEGORY: STATIONERY                                                
AliExpress product quantity ★★★★★
The niche popularity on AliExpress ★★★★★
Trusted supplier ★★★★★
Price setting aspects ★★★☆☆
Trends ★★★★☆
Instagram promotion ★★★★★
Facebook promotion ★★★★☆
Keyword analysis ★★☆☆☆
Competition overview ★★☆☆☆
Keyword competition ★★★★☆
SEO competition with huge retailers ★★★☆☆
Average score: ★★★★☆ (4 out of 5)
AliExpress product quantity ★★★★★
The niche popularity on AliExpress ★★★★★
Trusted supplier ★★★★★
Price setting aspects ★★★☆☆
Trends ★★★★★
Instagram promotion ★★★☆☆
Facebook promotion ★★★☆☆
Keyword analysis ★★★★★
Competition overview ★★★★★
Keyword competition ★★★★☆
SEO competition with huge retailers ★★★★★
Average score: ★★★★☆ (4 out of 5)
CATEGORY: PETS                                                
AliExpress product quantity ★★★★★
The niche popularity on AliExpress ★★★★★
Trusted supplier ★★★★★
Price setting aspects ★★★★☆
Trends ★★★★☆
Instagram promotion ★★☆☆☆
Facebook promotion ★★★☆☆
Keyword analysis ★★★★☆
Competition overview ★★☆☆☆
Keyword competition ★★★★☆
SEO competition with huge retailers ★★★★☆
Average score: ★★★★☆ (4 out of 5)
AliExpress product quantity ★★★★★
The niche popularity on AliExpress ★★★★★
Trusted supplier ★★★★★
Price setting aspects ★★★★☆
Trends ★★★★★
Instagram promotion ★★☆☆☆
Facebook promotion ★★★★★
Keyword analysis ★★★★☆
Competition overview ★★☆☆☆
Keyword competition ★★★☆☆
SEO competition with huge retailers ★★★★☆
Average score: ★★★★☆ (4 out of 5)
AliExpress product quantity ★★★★★
The niche popularity on AliExpress ★★★★★
Trusted supplier ★★★★★
Price setting aspects ★★★★☆
Trends ★★★★☆
Instagram promotion ★★☆☆☆
Facebook promotion ★★★☆☆
Keyword analysis ★★★★★
Competition overview ★★☆☆☆
Keyword competition ★★★★☆
SEO competition with huge retailers ★★★★☆
Average score: ★★★★☆ (4 out of 5)
CATEGORY: FASHION                                                
AliExpress product quantity ★★★★★
The niche popularity on AliExpress ★★★★★
Trusted supplier ★★★★★
Price setting aspects ★★★★☆
Trends ★★★★★
Instagram promotion ★★★★☆
Facebook promotion ★★★★★
Keyword analysis ★★☆☆☆
Competition overview ★★☆☆☆
Keyword competition ★★★★☆
SEO competition with huge retailers ★★★★★
Average score: ★★★★☆ (4 out of 5)
AliExpress product quantity ★★★★★
The niche popularity on AliExpress ★★★★★
Trusted supplier ★★★★★
Price setting aspects ★★★★☆
Trends ★★★★☆
Instagram promotion ★★★★☆
Facebook promotion ★★★★☆
Keyword analysis ★★★★☆
Competition overview ★★☆☆☆
Keyword competition ★★★★★
SEO competition with huge retailers ★★★☆☆
Average score: ★★★★☆ (4 out of 5)
AliExpress product quantity ★★★★★
The niche popularity on AliExpress ★★★★★
Trusted supplier ★★★★★
Price setting aspects ★★★★★
Trends ★★★★☆
Instagram promotion ★★★★☆
Facebook promotion ★★★★★
Keyword analysis ★★★★☆
Competition overview ★★☆☆☆
Keyword competition ★★★★☆
SEO competition with huge retailers ★★★★★
Average score: ★★★★☆ (4 out of 5)
AliExpress product quantity ★★★★★
The niche popularity on AliExpress ★★★★★
Trusted supplier ★★★★★
Price setting aspects ★★★★★
Trends ★★★★★
Instagram promotion ★★★☆☆
Facebook promotion ★★★★☆
Keyword analysis ★★★★★
Competition overview ★★☆☆☆
Keyword competition ★★★★★
SEO competition with huge retailers ★★★★★
Average score: ★★★★☆ (4 out of 5)
CATEGORY: VIDEO GAMES                                                
AliExpress product quantity ★★★★★
The niche popularity on AliExpress ★★★★★
Trusted supplier ★★★★★
Price setting aspects ★★★☆☆
Trends ★★★☆☆
Instagram promotion ★★★★★
Facebook promotion ★★★★★
Keyword analysis ★★☆☆☆
Competition overview ★★☆☆☆
Keyword competition ★★★★☆
SEO competition with huge retailers ★★★☆☆
Average score: ★★★★☆ (4 out of 5)
AliExpress product quantity ★★★★☆
The niche popularity on AliExpress ★★★★★
Trusted supplier ★★★★★
Price setting aspects ★★★★★
Trends ★★★☆☆
Instagram promotion ★★★★☆
Facebook promotion ★★★★★
Keyword analysis ★★☆☆☆
Competition overview ★★☆☆☆
Keyword competition ★★★★☆
SEO competition with huge retailers ★★★☆☆
Average score: ★★★★☆ (4 out of 5)
AliExpress product quantity ★★★★★
The niche popularity on AliExpress ★★★★★
Trusted supplier ★★★★★
Price setting aspects ★★★★★
Trends ★★★★☆
Instagram promotion ★★★★☆
Facebook promotion ★★★★★
Keyword analysis ★★☆☆☆
Competition overview ★★☆☆☆
Keyword competition ★★★★★
SEO competition with huge retailers ★★★☆☆
Average score: ★★★★☆ (4 out of 5)
AliExpress product quantity ★★★★★
The niche popularity on AliExpress ★★★★★
Trusted supplier ★★★★★
Price setting aspects ★★★☆☆
Trends ★★★★☆
Instagram promotion ★★★★★
Facebook promotion ★★★★★
Keyword analysis ★★☆☆☆
Competition overview ★★☆☆☆
Keyword competition ★★★★☆
SEO competition with huge retailers ★★★☆☆
Average score: ★★★★☆ (4 out of 5)
AliExpress product quantity ★★★★☆
The niche popularity on AliExpress ★★★★★
Trusted supplier ★★★★★
Price setting aspects ★★★★★
Trends ★★★☆☆
Instagram promotion ★★★★☆
Facebook promotion ★★★★★
Keyword analysis ★★☆☆☆
Competition overview ★★☆☆☆
Keyword competition ★★★★☆
SEO competition with huge retailers ★★★☆☆
Average score: ★★★★☆ (4 out of 5)