How To Run Ads On Facebook For Maximum Profit: Your Gateway to First Sales [Case Study]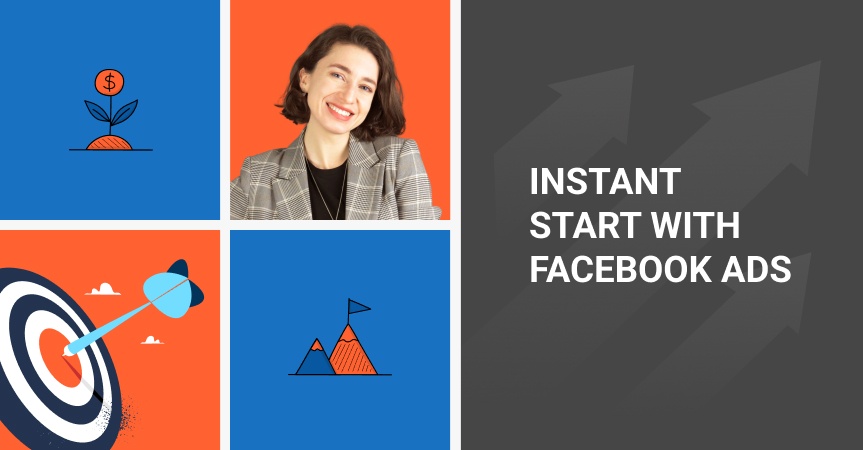 Curious about how to run Facebook ads and harness the power of the world's most popular social network to catalyze your initial sales? Look no further, we have the perfect inspiration for you – Meet Natalie. Natalie is a testament to the potential of Facebook ads, skillfully leveraging them to drive significant growth for her fresh online store.
Embarking on an ecommerce journey is no longer an intimidating task. With AliDropship, you can effortlessly set up a custom-built store tailored to your needs. Once it's up and running, your primary focus becomes promoting your unique products and welcoming your profits.
But how do you effectively champion your online store? What timeline can you expect to see profits roll in? How can you fast-track your road to success?
Let's dive in, step by step.
Harnessing the Power of Facebook Ads to Propel Your Online Store
It's no secret that Facebook, in conjunction with Instagram, holds a prime position among business owners globally for promotion and advertising. An impressive 90% of entrepreneurs opt for Facebook ads for their promotional needs, and nearly 80% extend their marketing to Instagram.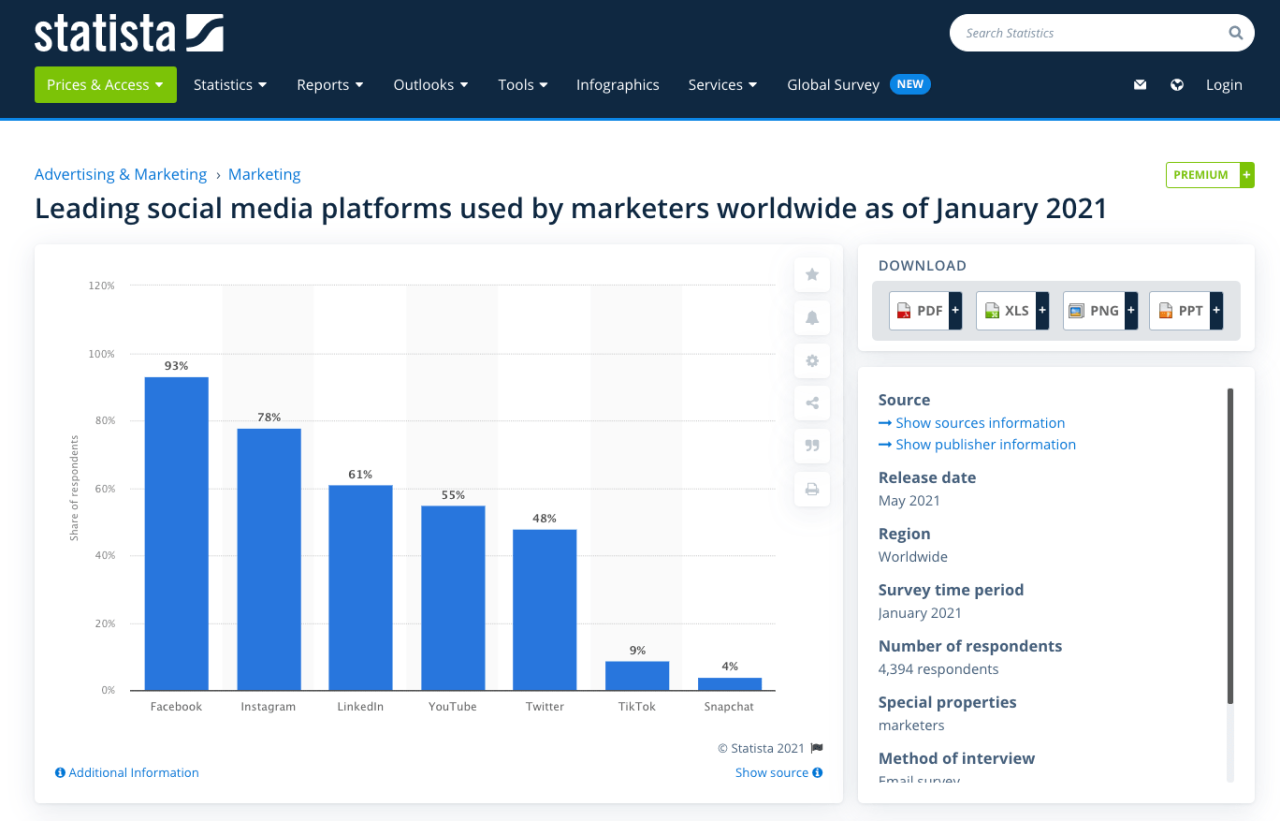 Surprised? Well, there's a logical explanation behind this. Facebook is among the globe's most utilized social networks, boasting a massive audience with an inherent readiness to shop. This makes it a hotbed of potential customers for your business, providing an avenue for billions in annual revenues through Facebook advertising. And that's no small feat!
Today, we have Natalie shedding light on the benefits of Facebook.
Let's uncover how she harnessed it to supercharge her online business!
How to Execute Facebook Ads That Convert: A Proven Strategy to Launch Successful Ad Campaigns Effortlessly
"Every expert was once a beginner." – Helen Hayes
Despite Natalie's new store being in its early stages, it's already raking in an impressive profit. The evidence? An astonishing $8K/month from the get-go!

Eager to unravel the secret behind her immediate success? What steps can you take to emulate her triumph effortlessly?
Natalie graciously divulged her comprehensive strategy on how to run profitable Facebook ads. Let's delve into her process from start to finish!
Step #1: Select a Profitable Niche
When setting up a niche store, a detailed market study is typically required to identify a niche brimming with potential.
But thanks to AliDropship, you can skip the taxing market research phase! AliDropship has sufficient experience in product testing across various categories, identifying the most promising ones to start an ecommerce venture.
Step #2: Identify Your Flagship Product
Smart business owners learn the rules of the trade through trial and error. But the best entrepreneurs gain wisdom from the mistakes of others.
Promoting all your offerings at once is neither efficient nor cost-effective. It can result in a significant expenditure with disappointing results. Furthermore, imagine orchestrating 100-200 paid ad campaigns simultaneously!
Successful ecommerce entrepreneurs focus on advertising a select few promising products that can attract the most traffic to their store. In reality, this strategy proves to be the most fruitful.
Let's take a page out of Natalie's playbook. She was part of a team that launched an incredibly successful auto accessories store, currently generating over $500,000 per month. Thus, her new store also caters to the auto industry.
While her store offers a wide range of products, two-thirds of the revenue comes from just a couple of products, with the remaining range contributing minimally.
So, what makes a product a flagship, a best-seller? The ideal ecommerce product should feature:
Minimal returns
Small overall size, enabling low-cost delivery
High demand from a specific target audience
Products that people are actively searching for but struggling to find
What's the optimal strategy to select and promote the right products, guaranteeing high traffic to your website? Begin by advertising products that are in high demand but challenging to locate!
Wondering how to run Facebook ads that sell? That's no longer a concern for you. Are you ready to strike it rich while making a difference?
Step #3: Craft Engaging Facebook Ad Creatives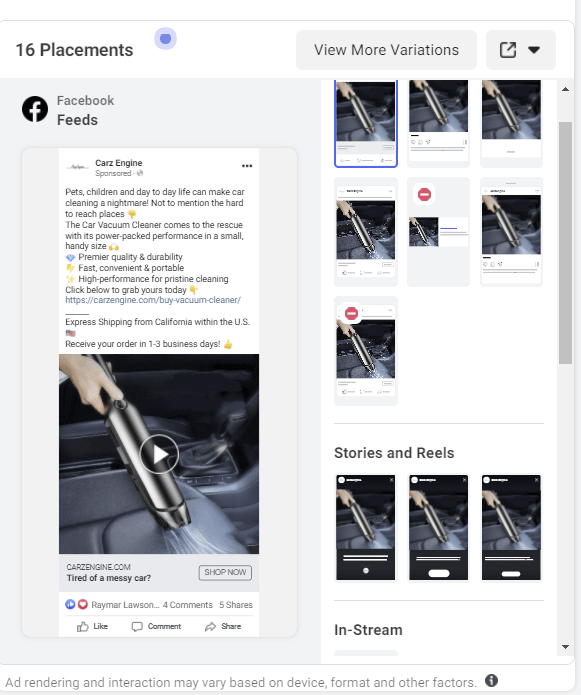 Once you've handpicked your products, the next order of business is creating compelling Facebook ad creatives.
So, what are Facebook ad creatives? They include various marketing materials such as videos, banners, carousel posts, etc., crafted to capture the attention of potential customers towards the products you offer in your online store.
Step #4: Launch Ad Campaigns
With your creatives in hand, it's time to put them to the test. Prior to launching ad campaigns, ensure you have a variety of videos or banners and ad texts ready for testing. Your aim is to simultaneously launch multiple campaigns and identify the ones with superior performance.
Don't be disheartened if some ad creatives underperform. Even these campaigns contribute to your brand's visibility through likes, comments, and shares, albeit on a slightly smaller scale. Remember, this phase is critical when conducting business via Facebook.
Once you've evaluated several creatives, retain the ones that yield better results for future use. The logic here is straightforward.
NOTE: It's crucial to continuously monitor your ad campaigns. You need to discern which creatives outshine the rest (for future use) and promptly deactivate the ones that are not cost-effective.

To maximize the effectiveness of your Facebook ads, adhere to these pointers:
If the CTR (click-through rate) falls below 1%, deactivate the ads immediately.
Switch off the ads automatically if the CPC (cost per click) exceeds $2.
If the Frequency (average number of ad displays to an individual) is more than 2, promptly deactivate the ads.
If the cost per result is less than $5, consider increasing the ad group budget by 10%.
Should the cost per result rise above $7, it's advisable to decrease the ad group budget by 10%.
Step #5: Generate Lookalike Audiences
Don't overlook the creation of lookalike audiences from your most effective ad creatives.
But what exactly are lookalike audiences? They are a custom-built segment of social media users created based on the performance data of your best-performing ads. Facebook leverages this information to identify users who are likely to be interested in the same products/services that currently interest your audience.
In essence, your ad creatives cultivate an audience drawn to your products, while Facebook generates a whole new audience that is probably in search of the products/services you provide.
To generate a lookalike audience, navigate to 'Audiences' on Facebook, select the 'Create Audience' drop-down and opt for 'Lookalike Audience'. Next, you'll need to select your source, which could be a Custom Audience not derived from your pixel data, your mobile app data, or your Page fans.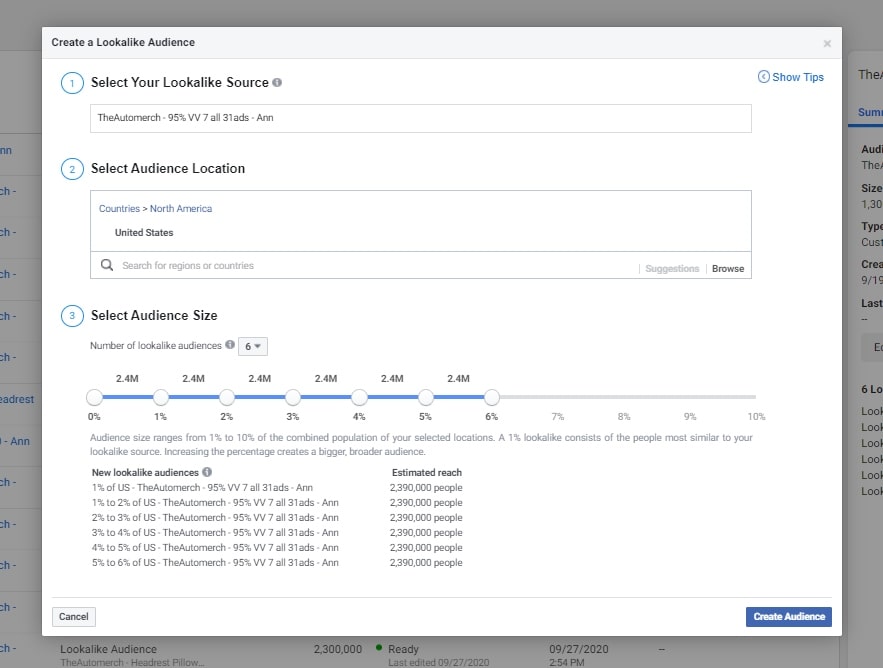 Facebook suggests using a group of 1,000 to 50,000 of your top customers, based on metrics like lifetime value, transaction value, total order size, or engagement. Once this is done, you simply have to select the country/countries where you wish to find similar individuals. Adjust your desired audience size with the slider, and select 'Create Audience'. That's all there is to it.
If you're interested in learning more about running successful ads, we recommend reading our comprehensive guide on Facebook ads optimization.
Step #6: Execute Retargeting Campaigns
When running ad campaigns on Facebook, it's crucial to pay special attention to retargeting.
Retargeting is a strategy designed to reach potential customers who have already engaged with your brand by showing them specific ads.
The key idea here is to exclude individuals who have already interacted with your brand from the audience receiving your standard creatives. These users should be shown completely different ads, which is where personalized retargeting comes into play.
How do you retarget an audience? Begin by creating your dynamic ad in the ad creation section. When selecting your audience, choose 'Retarget ads to people who interacted with your products on and off Facebook'. Pick a retargeting option that you think is most appropriate for your business, enter the number of days within which the action occurred for your retargeting option, and select 'Show advanced options' to add a Custom Audience or Lookalike Audience to your targeting (optional).

Want to enhance your retargeting performance? Consider notifying these customers about new product arrivals, offering them additional discounts, etc. It makes sense, as the CTR and click cost for these so-called warm audiences are typically higher.
Mastering Facebook Ads for Profit: Key Takeaways
As illustrated above, navigating the process of running ad campaigns on Facebook is far from daunting. All it takes is adopting Natalie's approach. As the architect of an ecommerce store that has been profitable consistently from its inaugural month, she possesses invaluable hands-on experience to share!
AliDropship assists you in saving valuable time and effort when launching Facebook ads.
Are you interested in pushing the boundaries and simultaneously amassing wealth and making a difference in record time? Allow us to develop unique products that are in demand but not yet available in the market. This is a strategy to propel your existing business to unprecedented heights or establish a business you can always be proud of!

In alignment with this, Natalie has already incorporated AliDropship into her new ecommerce store operations, and it has experienced a tremendous surge: the store has been generating over $8K per month from the first month. Natalie now aims to match or even exceed the success they've seen with one of their prior stores, targeting around $500,000/month.
Do you aspire to emulate or perhaps even exceed the success of these store creators? Now that you're well-equipped with knowledge on how to run Facebook ads for profit, we are ready to provide you with a custom store that will work on auto pilot. It's a win-win situation. After all, aren't you destined for something extraordinary?