Looking For Helpful Dropshipping Tools? Let's Learn How To Combine AliDropship Add-Ons!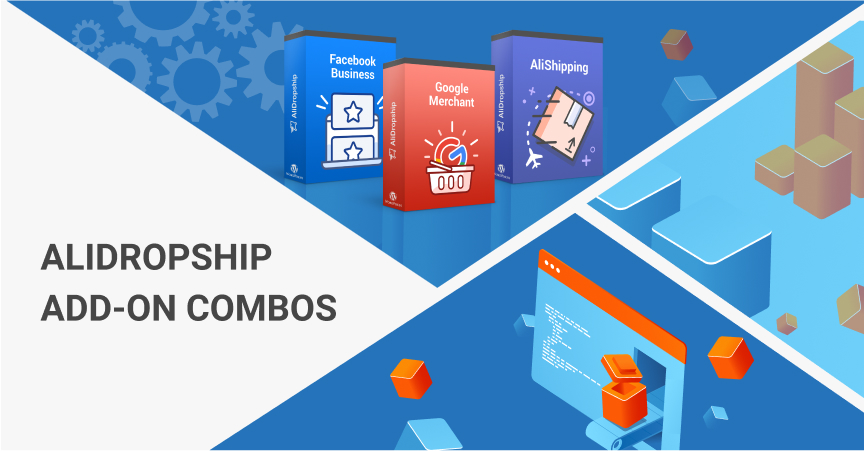 AliDropship offers a wide range of dropshipping tools including various add-ons for our plugin. This article is devoted to how you can combine AliDropship add-ons to achieve the maximum results.
AliDropship add-ons are additional software tools that extend the functionality of online stores built with the AliDropship plugin. These dropshipping tools are designed to increase the rate of conversion, the average order value or to improve the image of your online store.
However, it's not a good idea to turn on all the add-ons simultaneously. Some of them perform similar functions, which makes certain combinations incompatible. Besides, some add-ons add widgets or banners to your website, and having too many of such elements can annoy potential customers, thus scaring them away.
Of course, those starting a dropshipping business can hardly foresee these issues. That's why I am going to offer you a few possible combinations of AliDropship add-ons which won't cause such problems.
Dropshipping tools useful in any combinations
This list contains AliDropship add-ons which don't cause compatibility issues nor make your site look like a Christmas tree.
This AliDropship add-on adds a banner to the top of your site in order to notify visitors about seasonal promotions. Users can choose out of 24 templates, set the required time period and enjoy the results.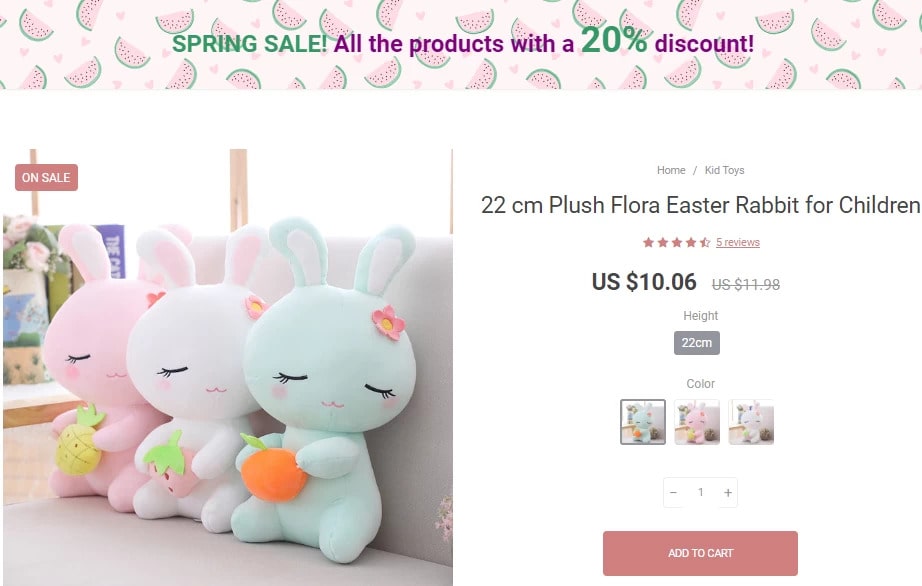 This is one of the most useful automation tools to benefit from holiday promotions. At the same time, the banner is the only modification the add-on makes, which doesn't annoy potential buyers.
This add-on is another example of automated dropshipping tools. It sends automatic emails to site visitors who added a dropshipping product to the shopping cart but didn't proceed to checkout. Thus, it's a must for remarketing.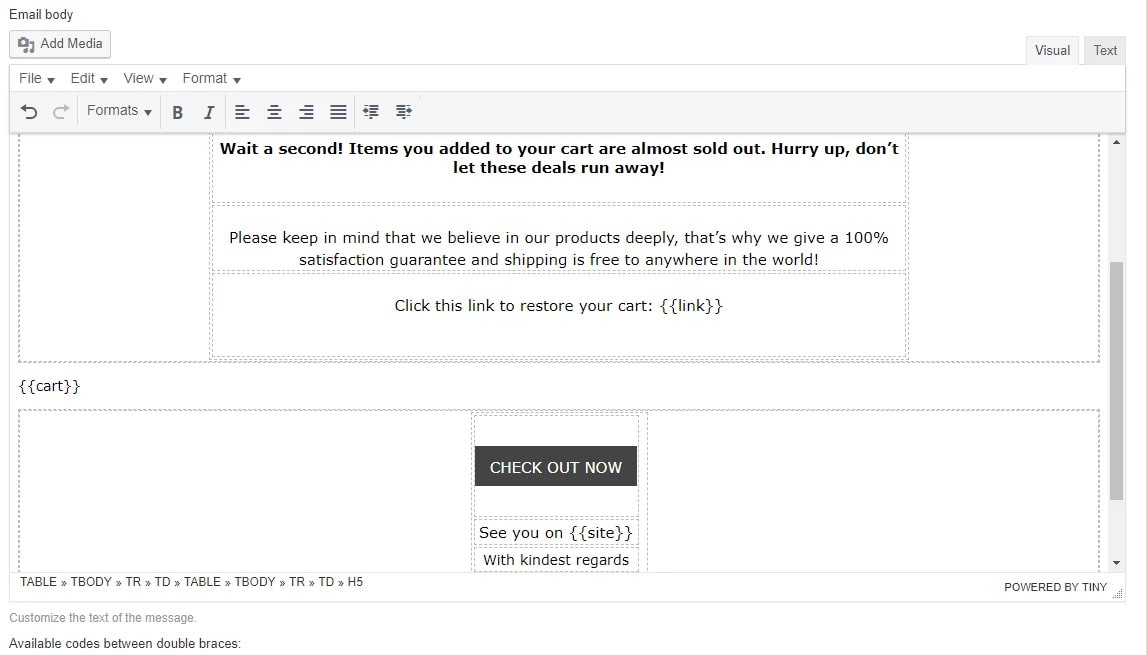 The add-on adds no visual elements to your site's design and does not interfere with the work of other tools, so it's totally safe to use it in any combination. Besides, it's FREE.
This tool lets you import customer reviews from AliExpress and organize them into a tidy list. You can either add them to any page you want or create a stand-alone page with all the reviews of a given product.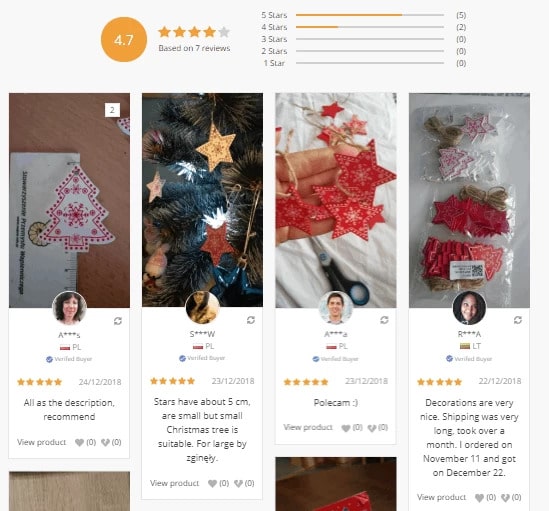 The tool makes a small change to your site's navigation bar, and that's pretty much it. It's a good choice for entrepreneurs wishing to earn customer trust.
This add-on is one of your most important dropshipping tools in 2020. Today people are impatient, which makes it extremely important to provide high loading speed for your website.
SEO Image Optimizer can compress all the images used in your site. It also adds alt tags to images, thus improving the site's search engine optimization.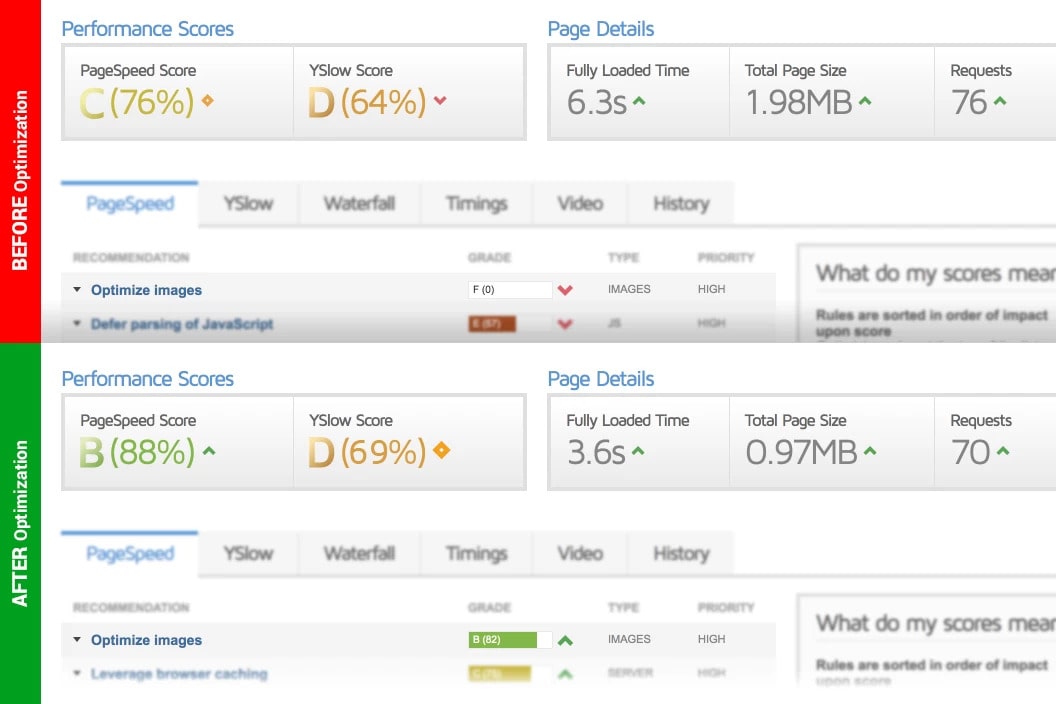 The tool creates no widgets or other visual elements on sites and doesn't interfere with the work of other add-ons.
In order to succeed in this business, one needs good products coming from reliable dropshipping suppliers. This particular dropshipping management tool provides users with a list of their acting suppliers and their stats so that you could see how many products come from each partner, how well they sell and so on.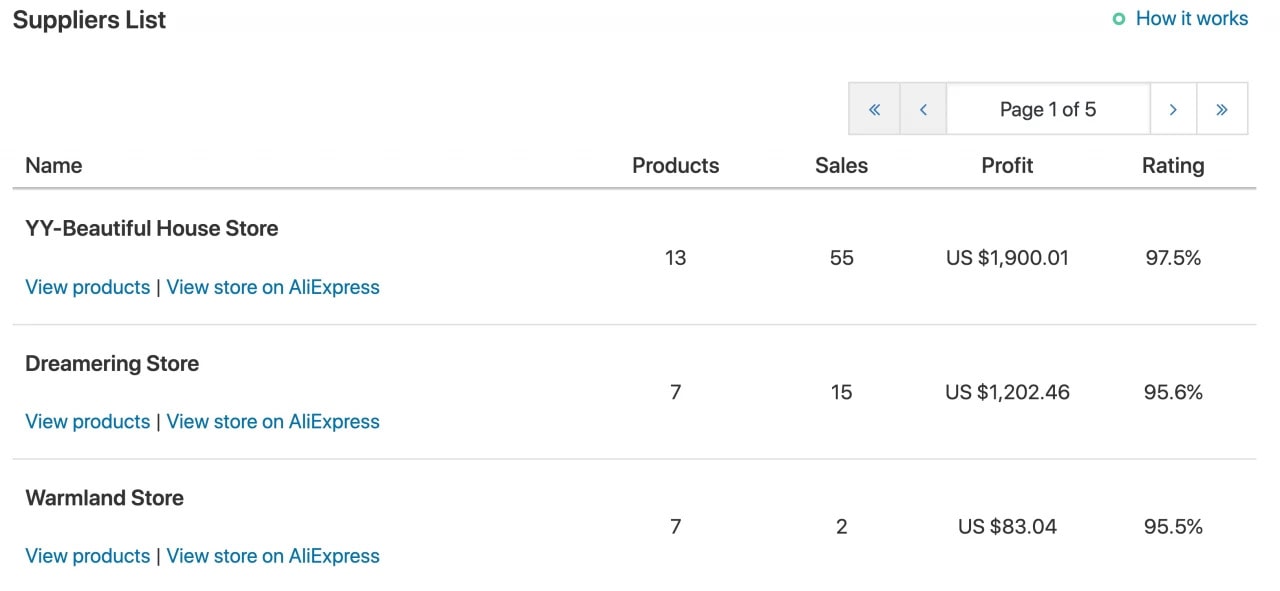 Since this add-on only gathers statistics, it won't cause compatibility issues.
Social media promoters
With social networks playing a huge role for small businesses in general and dropshipping in particular, it is highly important to develop this part. That's why AliDropship has created three dropshipping tools designed to enhance your social media performance. They are:
Since none of these add-ons affect the inner work of dropshipping sites nor their outlook, they can be used in any combination with other add-ons.
Unlike other AliDropship add-ons, this one doesn't manifest itself until after a site visitor makes a purchase. It replaces the Thank You page of your store with a page promoting another product. Thus, Purchase Upsell doesn't interfere with other add-ons.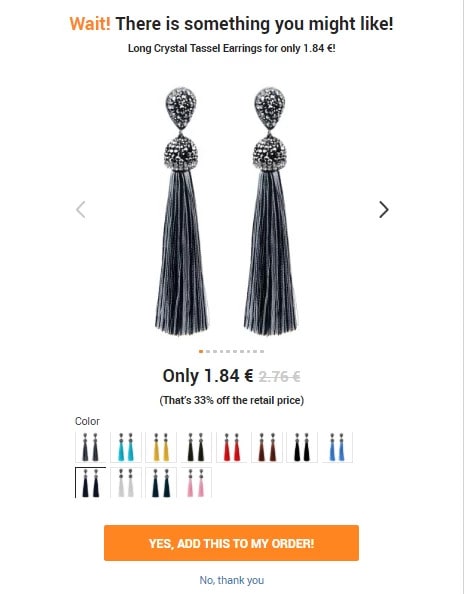 Recommended AliDropship add-on combos
Since different add-ons perform different tasks, one can combine them to focus all the efforts on one single objective. Here are a few recommendations on how you can combine AliDropship add-ons.
Dropshipping tools for raising conversion
There's no doubt that dropshipping is dependent on many aspects including reliable suppliers, fine goods, high-quality customer service, fast order fulfilment, etc. However, all these aspects will have little effect if you can't successfully convert site visitors into buyers.
The following combination of AliDropship add-ons will help you convince visitors to make purchases, which is especially important for recently built dropshipping businesses.
1. Gift Box
This add-on lets you create various gift offers including discounts on particular products. Moreover, the add-on adds a widget to your site to inform visitors about the current offers. This particular function of Gift Box can be used to tempt potential customers, thus increasing the site's conversion rate.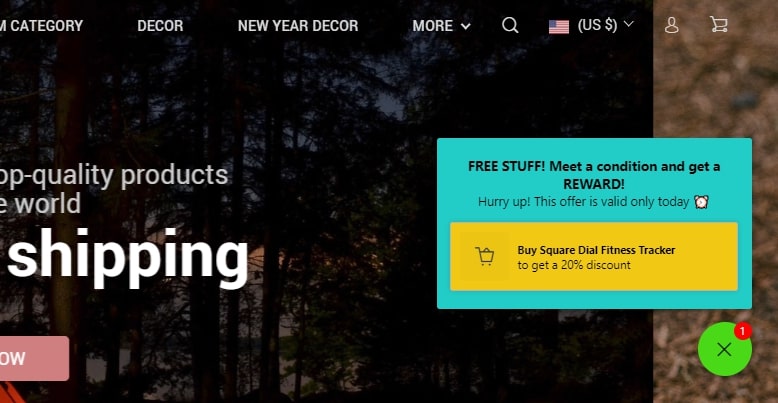 2. Urgency
The Urgency add-on lets you customize product pages of any goods and display the number of people who viewed the product, or added it to cart or bought it.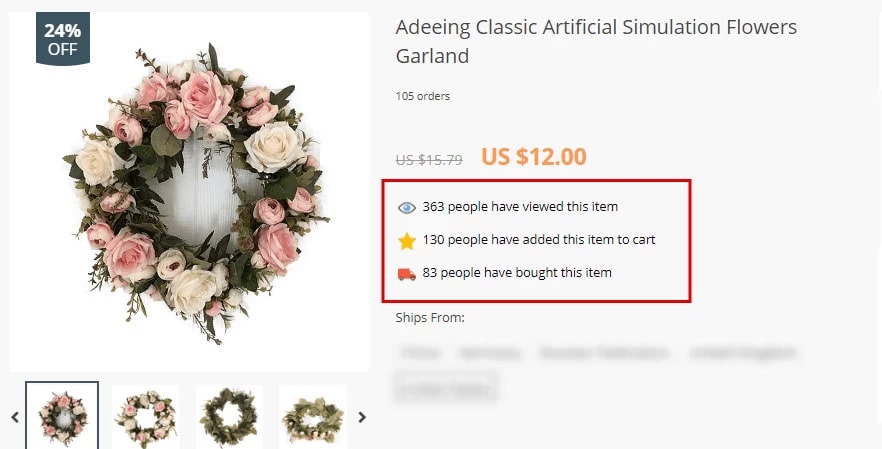 All these elements create the feeling that visitors are dealing with a popular and trusted shop. Moreover, it adds a countdown timer to the checkout page to create a sense of urgency and motivate customers to make a decision quickly.
This is another dropshipping tool designed to create a sense of urgency by adding a countdown timer under product images telling visitors that a sale is coming to an end and they should hurry to make use of the limited offer.

However, we do not recommend putting such timers on every single product in your store – choose those you are currently promoting on social media.
You may also want to add the Bulk Discounts add-on to this combo as it lets you offer discounts to buyers if they purchase products in quantities.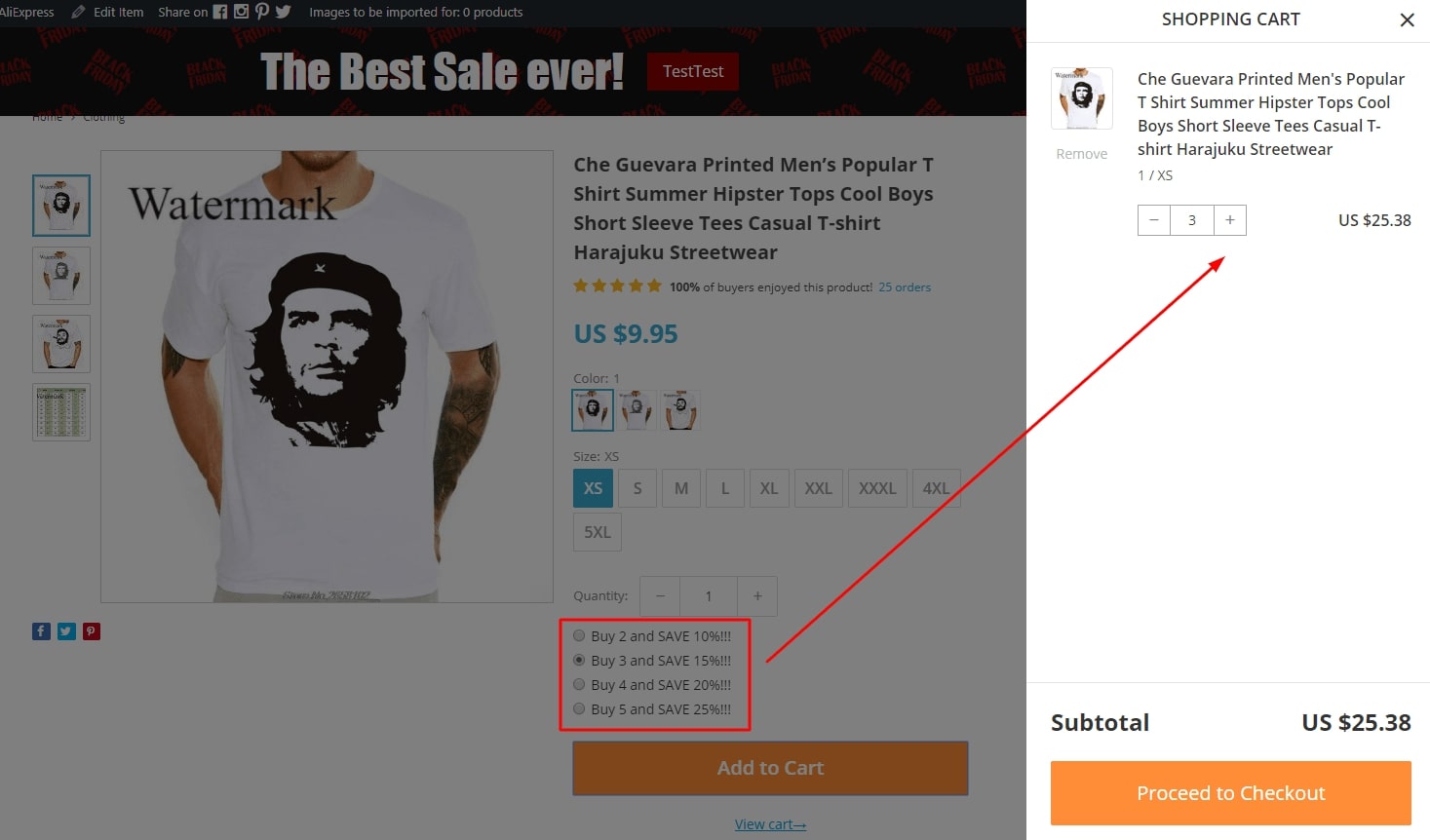 However, keep in mind that this strategy works best when you deal with affordable goods that can be consumed in large quantities – for example, certain fashion jewelry types, certain toys, spare parts, etc.
Dropshipping tools for increasing the average order size
If the conversion rate is not a problem for your business, you might want to increase the average amount of money buyers spend. To do it, use the following combination of AliDropship add-ons.
1. Gift Box
Apart from simple discount offers on a particular product, the Gift Box add-on can also create incentives in exchange for bigger orders. For example, you can offer customers a free product or a discount under the condition that they spend a certain amount of money. It's a simple, yet efficient way to convince site visitors to spend more.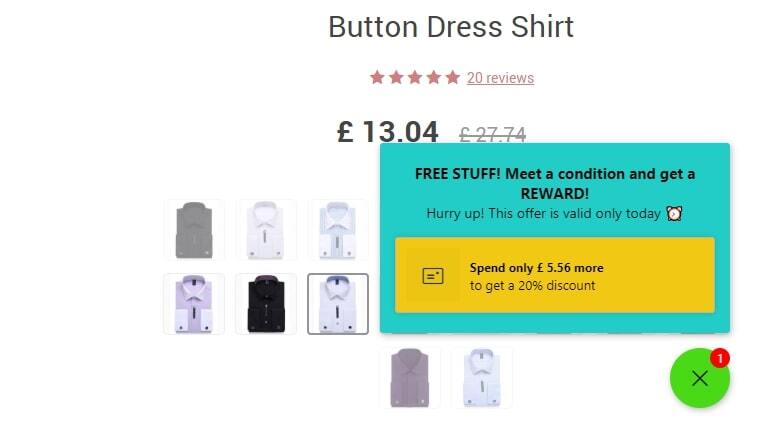 This add-on lets you offer simple discounts on larger orders. It is usually super effective when you sell small and cheap objects which people often buy in quantities such as socks, spoons, buttons, etc. But it can also work with regular products as well such as T-shirts, sports water bottles, etc. Often people purchase another item for friends or relatives.
This add-on is also a good choice if your store can't go into black no matter what you do. Our team says the Bulk Discount add-on always helps in such situations.
3. Upsell
This is a simple, yet very useful add-on if you want to make your customers buy more. It adds a You May Also Like box to the shopping cart of your store allowing you to offer additional products. You can attach such an offer to particular goods or a category.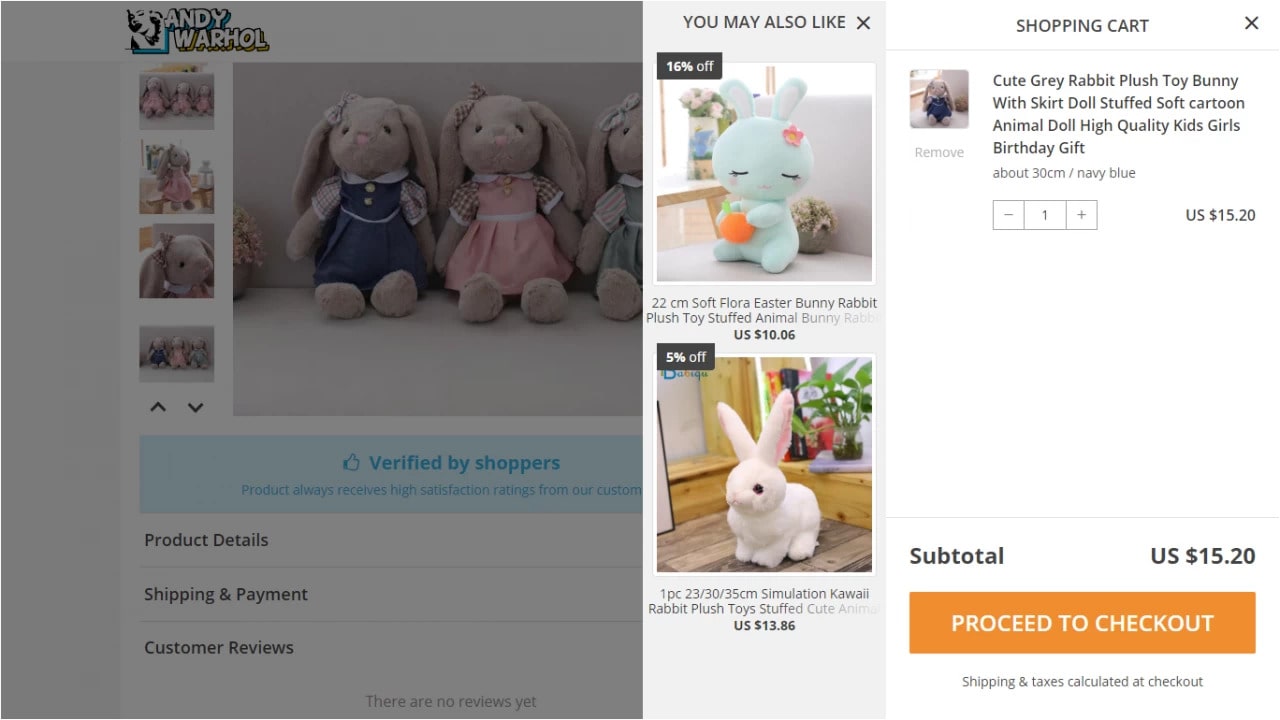 Since Purchase Upsell doesn't interfere with other add-ons in any way, you've got no reasons not to use it in your store for increasing the average order size.
Dropshipping tools for seasonal offers
Holidays are a great time for shopping. But potential customers also expect sales, discounts and giveaways during holidays. Therefore, any dropshipping store can make use of the following combination of add-ons.
1. Promo Banner
This add-on not only lets you inform site visitors of seasonal offers but also creates mood. When the holidays are over, you can simply turn it off.
This add-on can create bundle offers by combining three products from your inventory into a single set. You can offer either a discount as a reward for customers, or a free product, or nothing at all. The latter is used to simply recommend certain product combinations to customers.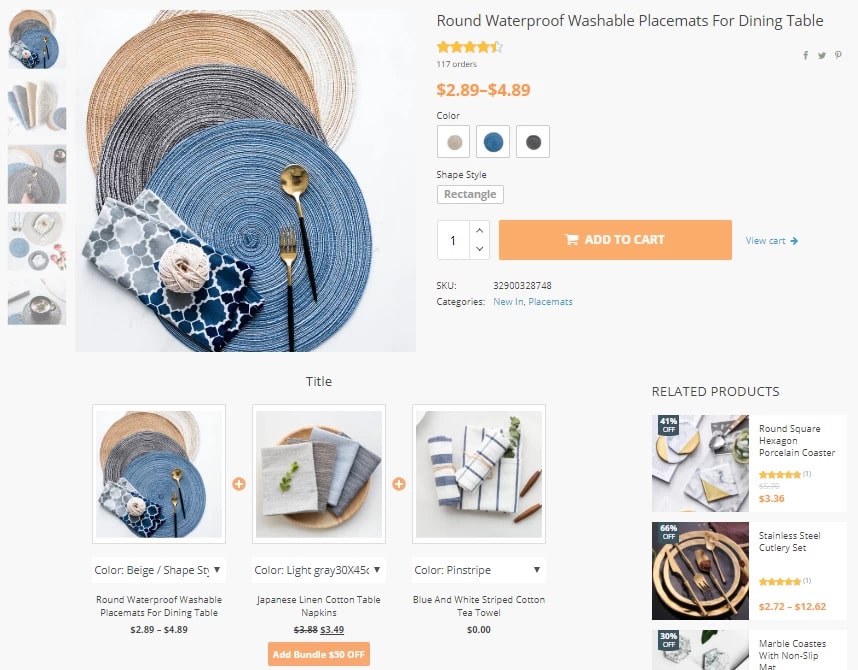 3. Gift Box
Since people often expect gifts during holidays, you may also want to use the Gift-Box add-on.
Since both Product Bundle and Gift Box let you create discounts or offer products for free, you should be careful when using both of them simultaneously. Although they don't cause bugs of any kind, there's a chance you accidentally use them on one and the same product, thus making the discount too high to make any profit.
4. Upsell
It's also a good idea to use the Upsell add-on to keep customers informed of other products they may like. After all, during holidays we always tend to spend more than we should, right?
Dropshipping tools for earning customer trust
Newly created dropshipping stores often suffer from the fact that most visitors don't trust them. They doubt pretty much everything – the quality of the goods, your inventory source, and even the legitimacy of your business.
To improve this, one can use the following combination of AliDropship add-ons.
We all read customers' reviews before making a decision. Moreover, reviews that contain customer-made photos are the best testimonials ever.
Customers Gallery lets you showcase your store's inventory by demonstrating photos made by customers. Besides, this add-on is FREE.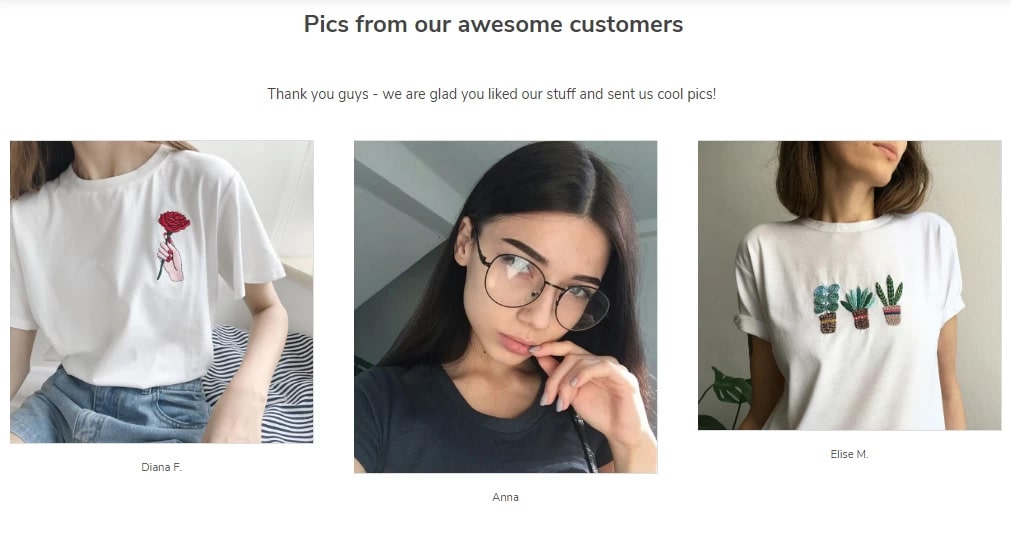 This add-on creates pop-up banners on your site that tell visitors what products were recently bought by other customers, thus earning their trust. The add-on offers a lot of customization options to suit any business.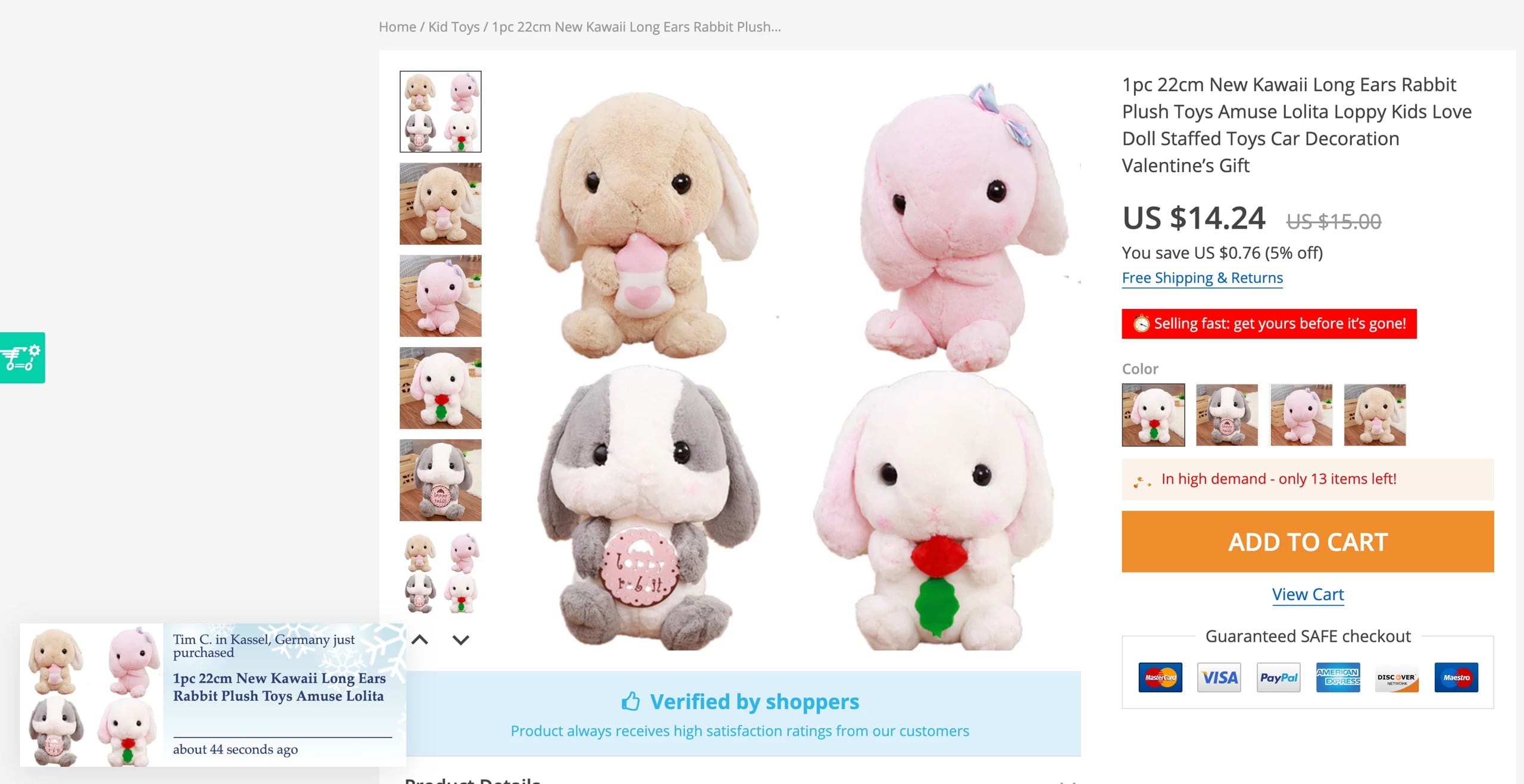 If you want potential clients to trust you, let them see your social media page. SMM is extremely important for small businesses, which is why you should pay a lot of attention to developing this direction. Social Rabbit offers a wide range of functions and can make this task much easier by automating part of the work.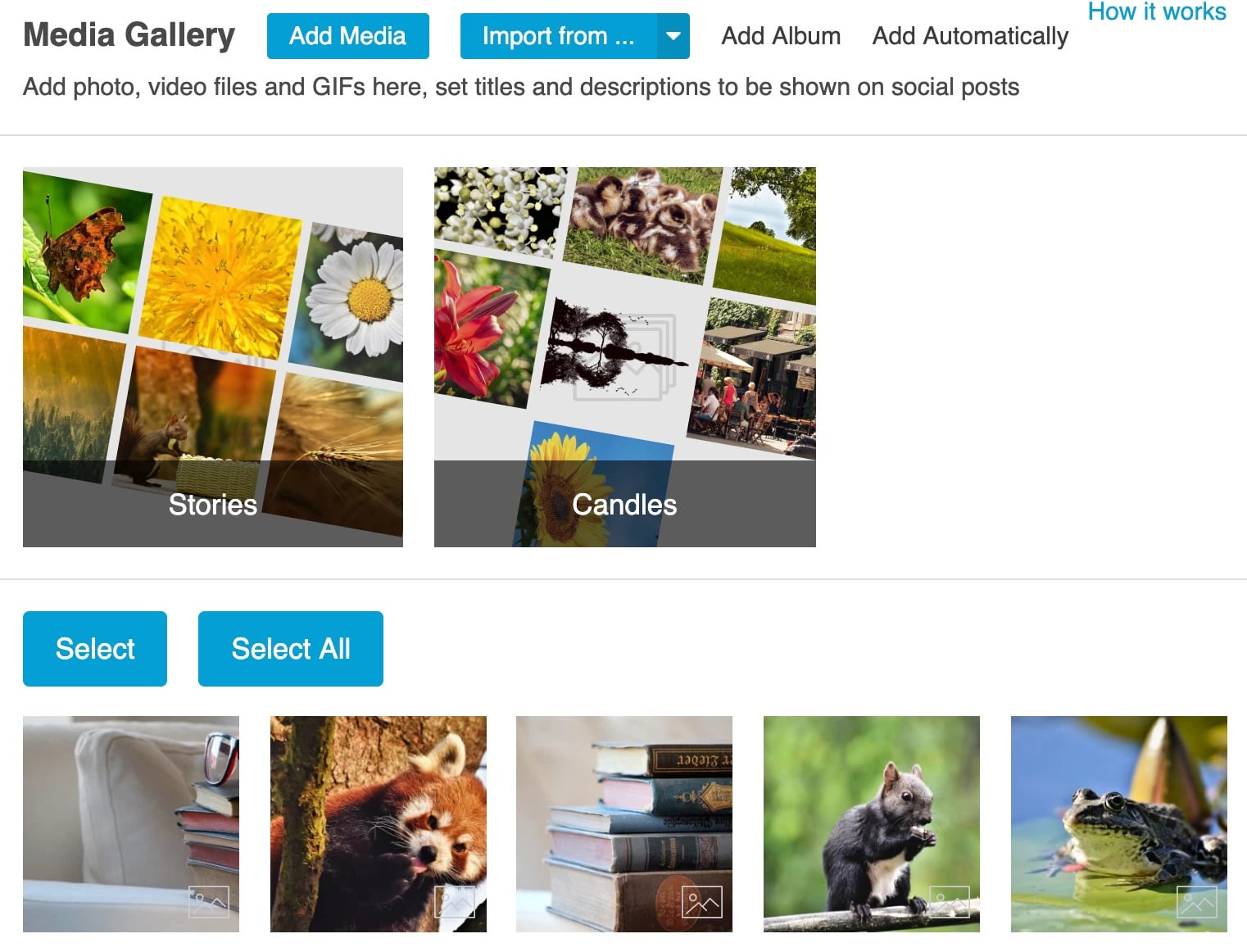 4. Urgency
Among other functions, this tool also adds a number of trust badges to product pages, which helps you convince visitors that you can be trusted.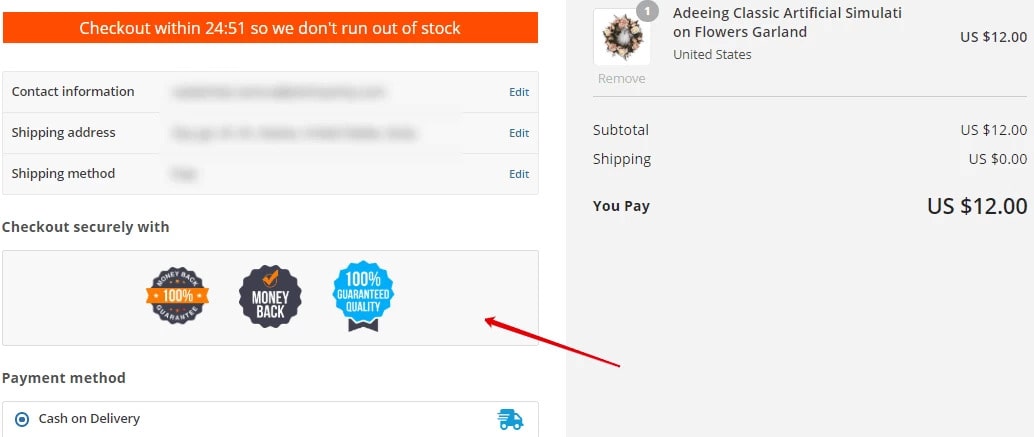 Also, consider purchasing AliDropship's Beginner's Set of add-ons designed for those who have recently started a dropshipping business. The set will help you manage and grow your store. This package includes the following add-ons:
Urgency
Product Bundle
Previews Page
Promo Banner
SEO Image Optimizer
My Suppliers
By purchasing the set, you save $52.
This package was designed for marketing purposes so that you could use the combined power of the six add-ons to boost product visibility in social media and search channels. The set includes the following add-ons:
Countdown Timer
Facebook Business
Recent Sales Pop-Up
Google Merchant
Upsell
Social Rabbit Plugin
By purchasing this package, you save $63.
A few more tips
You can always create your own combinations of add-ons. Simply think about what goals you should pursue and what kind of products you sell.
For example, soldering stations can hardly benefit from the Bulk Discounts add-on because nobody would buy more than one of these products. But potential customers will certainly be glad to see a discount: after all, these goods are quite costly.
Contrariwise, people will be glad to get a discount for ordering not just one but several batteries. So in this case, using Bulk Discounts is a good idea.
Also, consider using different combinations for differently priced categories or in cases when one of them clearly requires a higher conversion rate and another one needs more proof that you can be trusted.
The list of AliDropship add-ons gets updated regularly. So, don't forget to get back to see new dropshipping tools.