Thank you
for sharing your thoughts with us as your feedback will help us to provide you with enhanced product quality.
People like getting something for free and, with our Gift Box add-on, you can use it to the benefit of your business. Give your customers a great chance to make a larger purchase in your store – a free product or a nice discount when they spend a certain amount of money on their orders.
Overview
Who doesn't like gifts? They are everyone's favorite!
Meet Gift Box add-on – a simple solution to reward your customers with gifts that encourage clients to act now and to buy more. Set up your own rules of giving gifts and increase the revenue of your dropshipping store greatly!
Benefits
Motivate customers to buy more with gifts for ordering
Increase sales and the average order value in your store
Multiply repeat purchases and get more regular customers
Build positive relationships with customers and grow their trust level
Improve retention rate in your store
Enjoy free lifetime support and updates
Features
Show all your gift offers on a catchy and attractive pop-up for a better user experience
All your available gift offers are shown in one place so that customers can easily choose what they really like.
Plus, Gift Box add-on automatically recalculates how much more a customer needs to spend to be rewarded with a gift, motivating visitors to order more and more.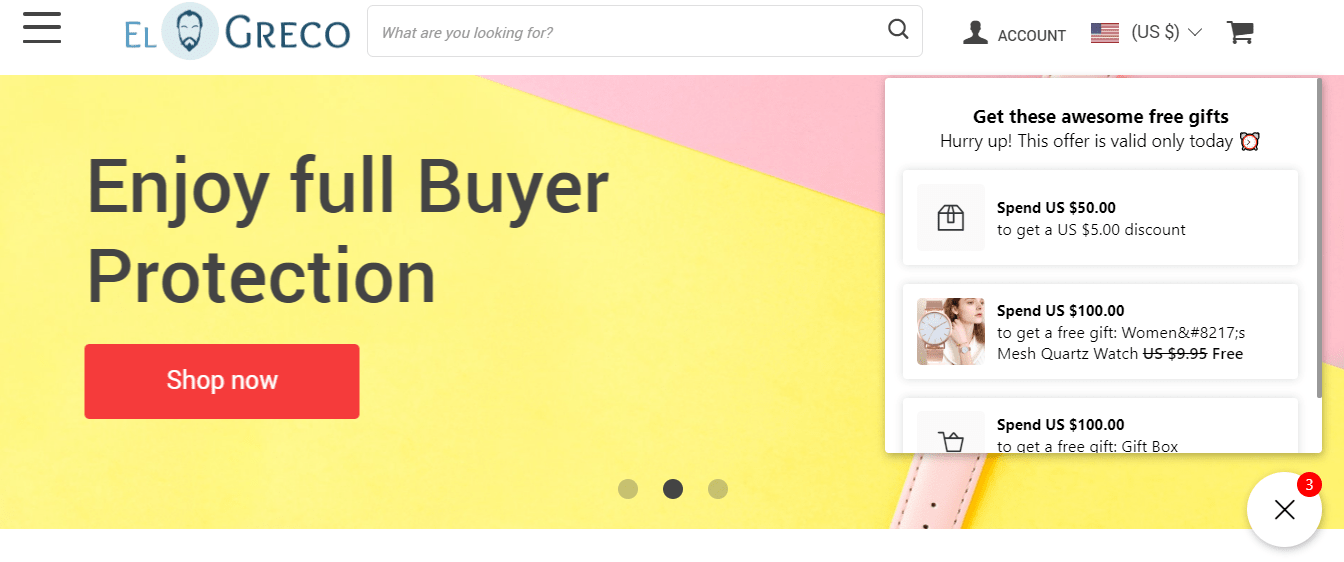 Store all the gift offers you created and manage them in one dashboard
All your gift offers will be stored within the add-on so that you won't have to waste your time creating them over and over again. Pause a gift offer when your campaign finishes and reuse it in the future if you need.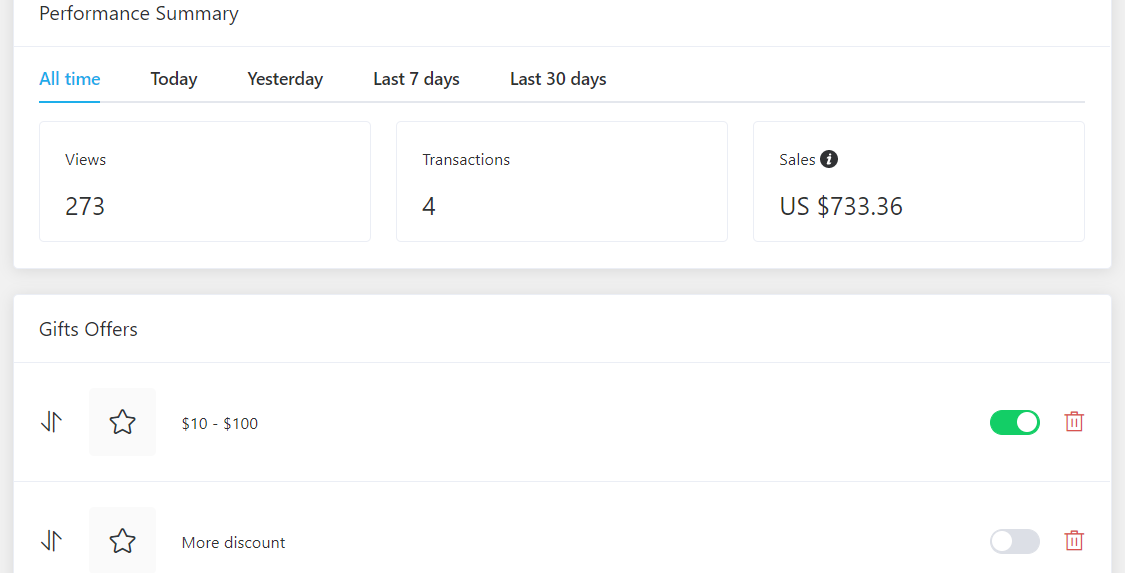 Set up the auto-open feature to remind about your gift offers in due time
You don't have to worry your shoppers won't notice your gift offers. With the auto-open feature, you can select when they will be reminded about your irresistible offers.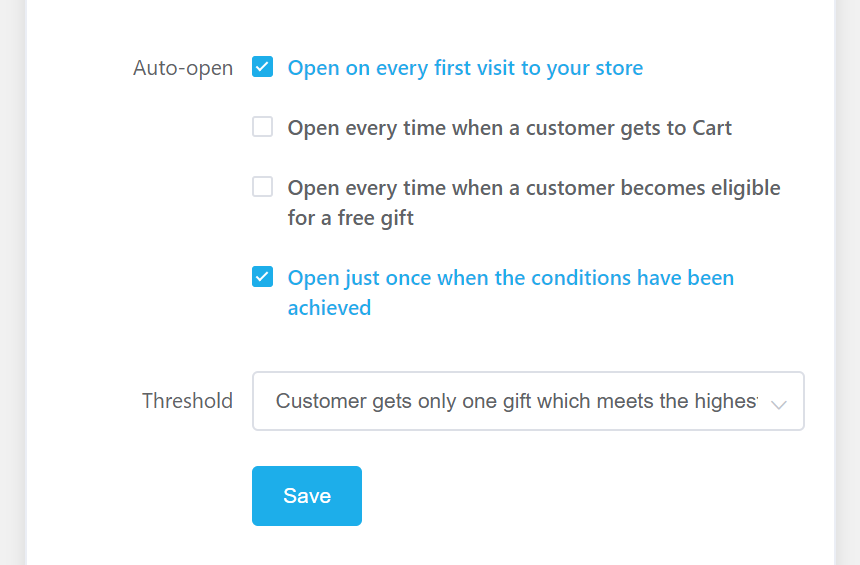 Create one-of-a-kind gift offers with multiple customization options
Do you want to make your offers as unique as possible? You will absolutely love our customization options!
Change texts, select icons, select gift products, and set discounts in several clicks. The add-on is simple and easy to use.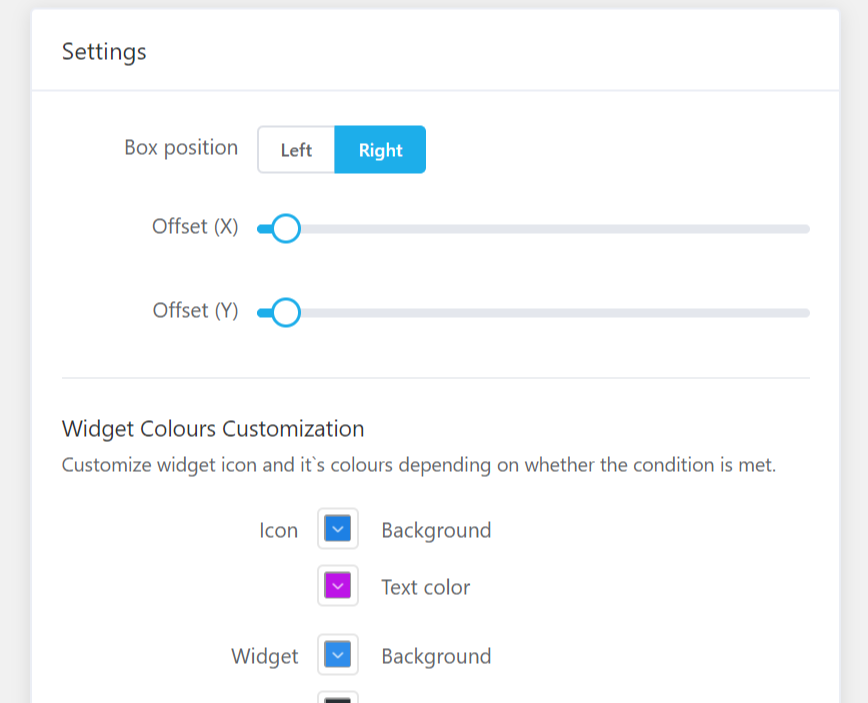 Any questions left? Please refer to our Knowledge Base or feel free to ask us at [email protected]
Some questions you might have
Is Gift Box supported by the AliDropship Woo plugin?
This add-on is compatible with both AliDropship and AliDropship Woo plugins.
Can I use Gift Box on WordPress and WooCommerce sites without AliDropship?
Unfortunately, you can't. To use Gift Box, you need to have AliDropship or AliDropship plugin running on your site.
What will happen if a customer removes something from his or her cart and is not eligible for a gift offer any more?
In this case, the offer will be withdrawn. When a customer's order stops meeting requirements of getting a gift, the gift will be automatically removed from his or her cart.
How many offers can I create with this add-on?
Gift Product allows you to add an unlimited number of different offers.
Is setup service included in the price of Gift Box?
No, but you can order this service
here
.
How long will my Gift Box license key be valid for?
All our promo tools have a lifelong license key. You can use it as long as you want.
What will happen when a customer gets a gift?
You will pay for this item to your AliExpress supplier, and he or she will send this gift to your customer. Please note: if you have the AliShipping add-on activated, your customer should pay for shipping in case there is a free shipping option unavailable. If you don't have the AliShipping add-on, shipping price will be paid according to your settings shipping settings withing the AliDropship plugin.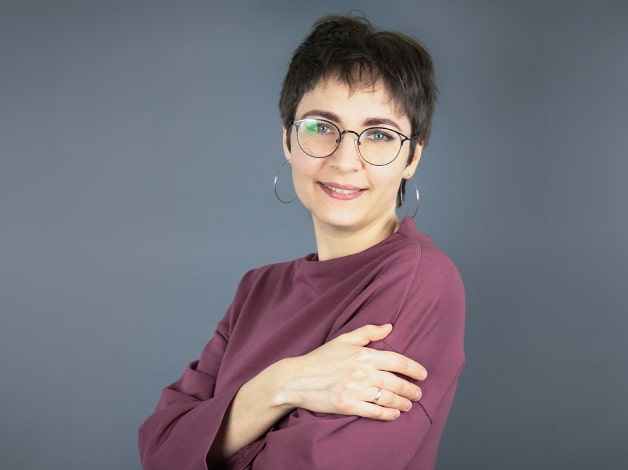 Any questions?
We'll be happy to answer in detail!
contact us