Thank you
for sharing your thoughts with us as your feedback will help us to provide you with enhanced product quality.
Are you sure you webstore looks really credible? How about increasing the store's trust level with high-quality pictures of your products taken by your clients? Just collect them with our handy Customers Gallery add-on and watch your conversions grow!
Overview
Motivate your webstore visitors to make a purchase by showing them how the items look in real life and sharing images of your happy customers.
Just download the add-on and see what Customers Gallery can do for your bottom line!
Benefits
Inspire trust in your clients so that they will buy more
Grow your sales through social proof
Show your products in real-life photos to increase conversions
Enjoy free lifelong support and updates
Features
Create an unlimited number of galleries
With the Customers Gallery add-on, you can add as many images to your Gallery as you want! Thus, you can show your potential buyers that people do buy from you and they are satisfied with the quality of your product.
Besides, what could be more encouraging and motivating than seeing an item you want to order in real-life photos?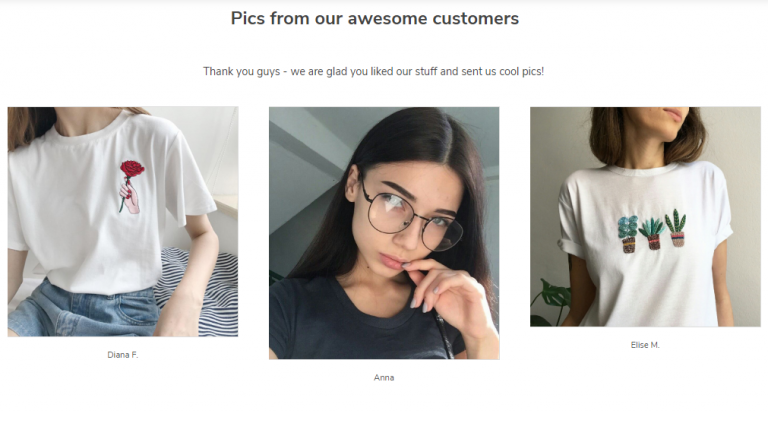 Link customers' photos to the relevant product pages
How can you get the most of Customers Gallery?
Yes, you can show your products, but what is even better, you can add links to photos!
Just imagine: shoppers will not just see your products in the Gallery but also click on the photos and be redirected to the product pages!
A great solution to blast off your profits, right?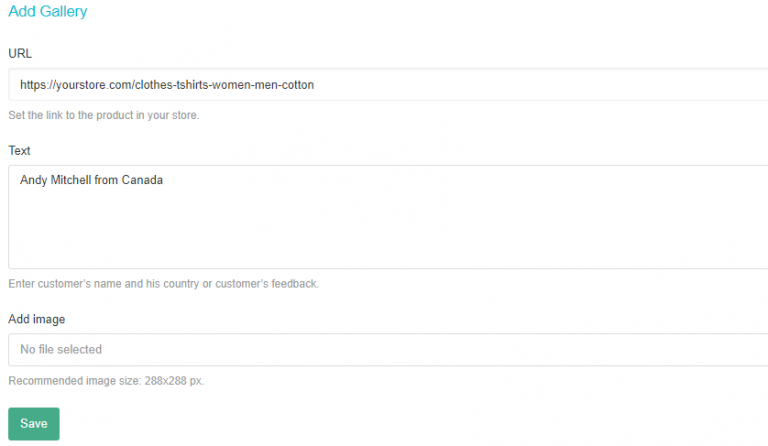 Customize your Gallery page and write your own text
To make your website more unique and its texts better targeted to your audience, you can create a title and subtitle for your page. Plus, you can customize the text with several tools right in this tab.
Help your store visitors get one step closer to the purchase with your catchy texts.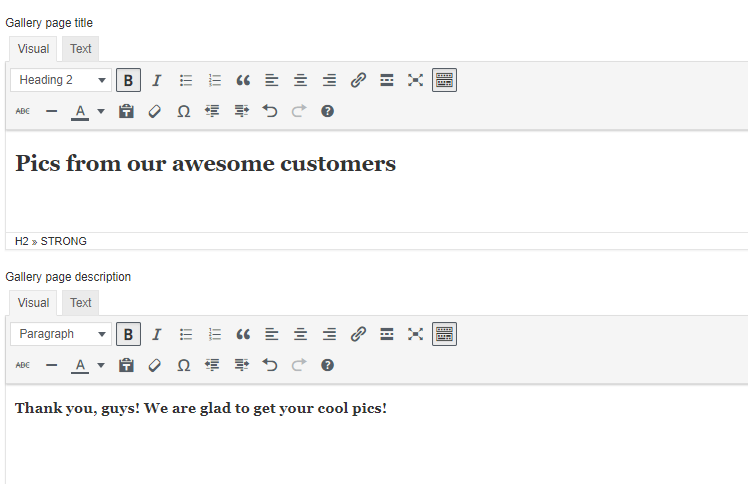 Collect your own Customers Gallery – increase the trust level of your store and boost your revenue!
Any Questions? Feel free to check our Knowledge Base or contact our customer support at support@alidropship.com.
Some questions you might have
How will the Customers Gallery add-on increase my profits?
With Customers Gallery, you can collect real-life photos of your products on a dedicated page of your store. Such photos motivate a visitor to place an order because they arouse trust to your store. More trust = more money.
Is Customers Gallery compatible with WooCommerce or WordPress without the AliDropship plugin?
No. You can't use this add-on on a WooCommerce or WordPress site without AliDropship.
Is Customers Gallery supported by AliDropship Woo plugin?
This add-on is only compatible with the AliDropship plugin. It won't work with the AliDropship Woo plugin correctly.
Will my clients see the Gallery page on the mobile version of my webstore?
Customers Gallery will be displayed correctly on any mobile device.
Where can I find clients' photos to add them to my Customers Gallery?
There are several ways how to do it. First, you can ask clients to send a review with images when they receive an order. Second, you can find your existing clients on social media and ask them if you can place their pictures in your Customers Gallery.
What if I don't have real photos taken by clients?
Customers Gallery allows you to create a page dedicated to your product images. If your clients haven't sent you any photos yet, you can add your own images.
Is setup service included in the price of Customers Gallery?
No, but you can order this service
here
.
How long will my Customers Gallery add-on license key be valid?
All our add-ons have a lifelong license key. You can use it as long as you want.