Thank you
for sharing your thoughts with us as your feedback will help us to provide you with enhanced product quality.
With Urgency, you can easily replicate the feeling of a popular shop where products are flying off the shelves. Benefit from the clients' fear to miss out a good deal, create a sense of urgency and boost your revenue using this simple and convenient solution.
Overview
Meet Urgency – the ultimate tool to motivate people to buy here and now without a delay! We've combined three tools – a cart timer, trust badges, and social proof – in one solution so that you could enjoy maximum conversions.
Benefits
Increase the trust level and create a positive impression
Trigger more sales and convert more visitors into buyers
Grow the number of impulse purchases by highlighting customers activity
Decrease the cart abandonment rate with a countdown timer
Present social proof to motivate people to place an order
Features
Motivate your customers to buy with real or random social proof
Social proof is an excellent tool to inspire confidence in your buyers. The Urgency promo tool allows you to add such social proof to a product page.
You can display the total number of people who added a product to cart, ordered or viewed it, and customize the layout of all the elements (message, emoji, colors) of this widget yourself.
One more great opportunity for dropshippers: these numbers can be either real or random depending on your preferences.  
Clients will see that people like and buy your products – and will be more likely to buy from you, too.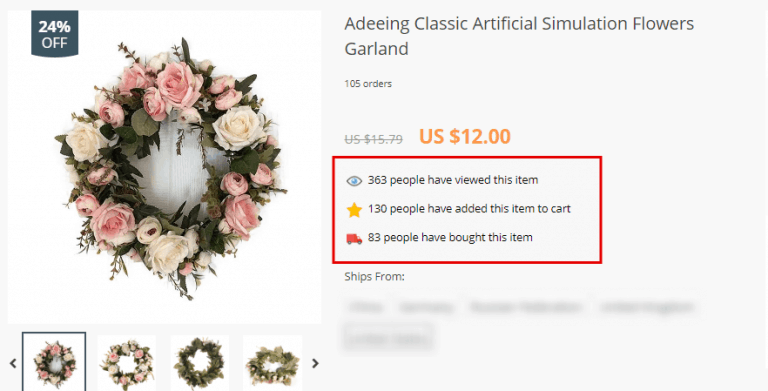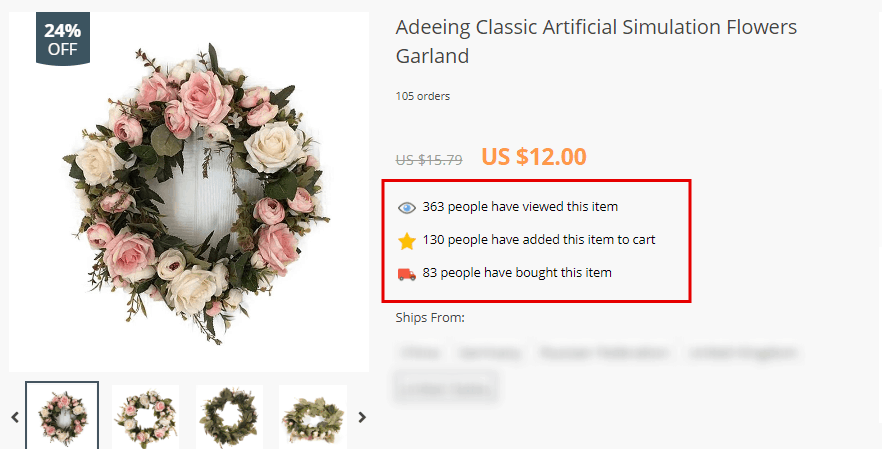 Place trust badges on the checkout page to grow visitors' confidence
When people finish their purchase, they want to be sure that their payment will be safe and successful. As a shop owner, let them know that the process is secure with the help of trust badges placed on your checkout page.
By the way, you can select which three badges will be displayed here.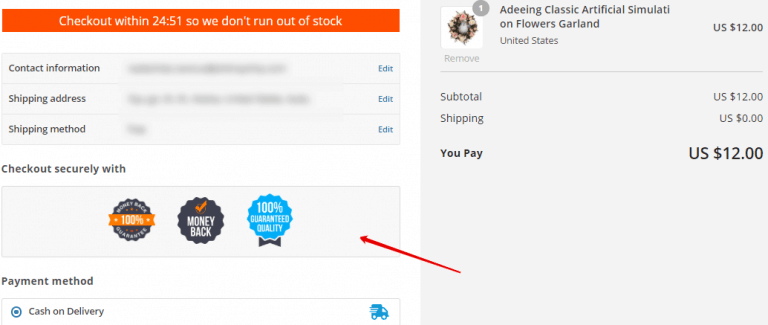 Customize the cart timer to match your store design
You can configure almost all the elements of your cart timer. Select how long your cart reservation will be valid, pick the text you want to be displayed (or even write your own), choose its font size and colors matching your store's color theme.
The timer will appear on your cart page and motivate people to complete their purchase ASAP.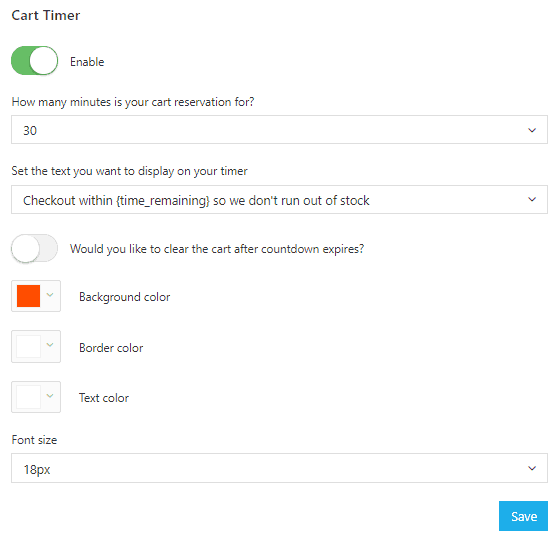 Questions? Feel free to check out our Knowledge Base or contact our customer support at support@alidropship.com