AliExpress or Alibaba? Dropship With No Confusion!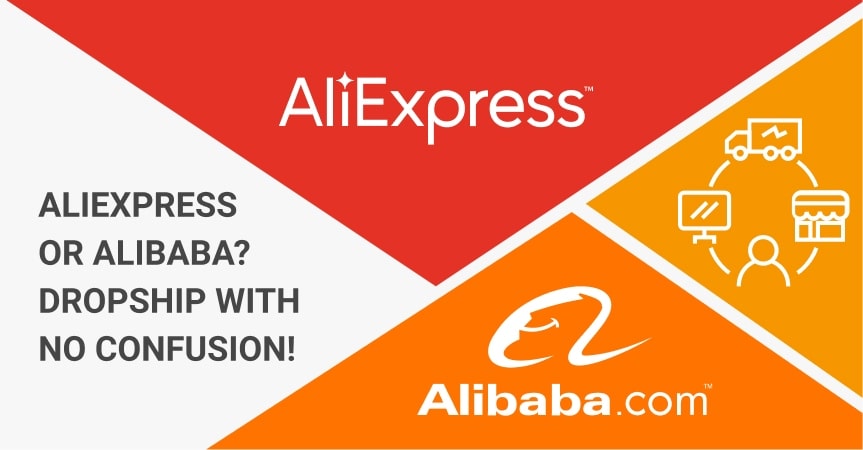 Can you use Alibaba to dropship? What are the opportunities and limitations of this website? How is it different from AliExpress, and which of these platforms is more convenient for dropshipping business? Let's figure it out!
Sometimes, AliExpress and Alibaba get mixed up. Entrepreneurs-to-be doesn't see the difference between these platforms, and think that they can find dropshipping suppliers on both of these websites.
In fact, this is not entirely true, so let's discuss it in more detail.
Why would anyone want to use Alibaba to dropship from?
The answer to this question seems to be pretty obvious: Alibaba is an eCommerce giant of a global importance. In 2017, it earned the status of one of the world's top 10 most valuable companies, on a level with Facebook and Amazon. In 2018, it was calculated that Alibaba has the 9th highest global brand value, and the company's revenue achieved an impressive 144% growth in the 2017-2019 period. And as of 2021, the total number of active online customers around the world has reached 1.28 billion. This includes 979 million consumers in China and 301 million consumers overseas.
So, it might seem that Alibaba is perfect for a dropshipping store owner looking for suppliers – the platform has:
Alibaba, indeed, is one of the largest eCommerce websites in the world. Here, thousands of suppliers and manufacturers (mostly originating from China) showcase their offers and communicate with potential buyers.
The suppliers featured on Alibaba charge moderate prices for their products; plus, the bigger is your order amount, the lower is the price per one item.
Favorable business environment
Alibaba facilitates the communication between entrepreneurs around the world and allows easy, transparent transactions.
Still, when you consider the potential of Alibaba as the platform for dropshipping suppliers search, you need to remember: Alibaba operates as a B2B website.
What makes Alibaba inconvenient for dropship store owners?
The B2B (business-to-business) model means that end users (regular people who just want to buy something for their personal use) never participate in the transactions.
To be more precise, one of the most important aspects of operations on Alibaba is its focus on wholesale activity.
The deals are made on a corporate level: one company agrees to cooperate with another, and their partnership has a more or less official tone.
Alibaba sellers have a minimum order requirement. Simply speaking, the majority of the sellers will only allow you to buy items in bulk.
None of this sounds like a proper dropshipping business, right? It's more like the usual reselling of the products that you physically possess, and, if you want to run an online business without inventory, Alibaba doesn't suit you well.
Theoretically, you can try finding the products that don't require a large minimum order. To do this, you need to put "2" in the "Min Order" field. On the search results page, you will see the products that can be ordered in a single unit.
But, sadly, in this case you won't get an appealing price: since Alibaba is aimed on wholesale, the sellers set higher prices for smaller amounts of the ordered goods.
Plus, it's simply not likely that large-scale manufacturers will be interested in your one-time orders of a single product; after all, they have joined this platform for a completely different reason.
Does it mean that it is entirely impossible to use Alibaba to dropship?
Even though Alibaba deals mainly with B2B businesses, recently, it decided to team up with dropshippers around the world and created a special product range designed for dropshipping exclusively.
So, now you can buy a single product from there and redirect it to your client. You can even ask for customized products unique to your brand!
Check out the video below to see how it works — and how you can run such a business smoothly with the official Sezam plugin. This plugin is the perfect solution if you want to import goods from Alibaba to your store in a click!
Will your customers have to buy in bulk? No, they won't. Alibaba is interested in teaming up with dropshippers. So if you decide to use the platform as a supplier for your dropshipping store, you will act the same as when you dropship from AliExpress.
Moreover, here are additional ways that you can boost your dropshipping business with the help of Alibaba:
If you have already tried all the ways to generate product ideas that we have shared earlier, Alibaba might become an interesting destination for your creative pursuits. Maybe, some of the products demonstrated on the platform will give you a brilliant idea of a moneymaking dropshipping niche!
Research the price levels
What is the average level of retail prices for the items demonstrated on Alibaba? Researching the offers with the minimal required order amount, you will get a general idea about the traditional price levels that are customary for this particular product type, and it will help you create your own pricing strategy.
Connect with the same sellers on AliExpress
Quite often, manufacturers are ready to sell their items to both the businesses and end customers. But, obviously, they choose different channels to target and reach these opposite types of buyers. As a rule, they use Alibaba to interact with companies, and they prefer AliExpress to contact private individuals.
So, if you like the product range of some particular Alibaba seller, contact this supplier and ask whether he or she has a store on AliExpress. There, it will be much easier for both of you to communicate on dropshipping terms. You can even ask the manufacturer whether it would be possible to produce custom-made items on your request and distribute them through AliExpress – what if it will give you an access to absolutely unique items?
What to choose: AliExpress or Alibaba to dropship from?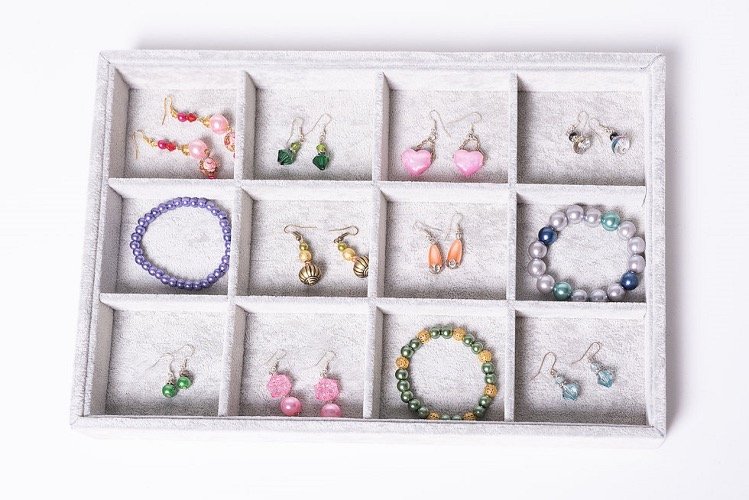 What makes AliExpress dropshipping stand out
Actually, we have already explained what makes AliExpress such a convenient platform for the suppliers' search, but let's go over the major points once again and compare this website to Alibaba.
What aspects help AliExpress stand out?
Convenient product search
Frankly speaking, you can easily get lost on Alibaba. Try writing the same product query in the search field on Alibaba and AliExpress, and you will instantly understand which of the platforms has a more convenient product filtering system.
Low prices even for retail
AliExpress is famous for its low prices. That's exactly what makes is so appealing for private buyers all over the globe. Plus, it's the perfect reason for you to consider adding these affordable product to your own webstore. You won't even have to order hundreds of items to get these appealing prices!
No minimum order requirements
That's probably the best thing for a dropshipping store owner. On AliExpress, you can order as many items as you need, and they will be shipped directly to your own buyers, so you won't have to keep physical stock.
Customer-oriented communication
AliExpress was designed as the platform which connects manufacturers with end users. So, it allows regular customers to talk to the sellers freely and conveniently. You can count on a timely reply from an AliExpress seller, and, as a dropshipping store owner, you can even expect an easy refund procedure in case your customer gets a faulty package.
Less official terms of interaction
In the description boxes of many product pages on AliExpress, you will see something like "welcome, dropshippers". It's really illustrative: most of the local sellers are happy to cooperate with dropshipping store owners. This partnership gives them a constant flow of orders and is more beneficial that one-time purchases from usual end buyers.
What makes AliBaba dropshipping stand out
One of the main reasons why AliExpress is popular is for its low prices. That is also why dropshipping is very popular. But most sellers on this platform are mediators that get their share of profit by raising the initial prices.
On Alibaba, you will be able to purchase products directly from manufacturers, which means you can lower your sale prices to compete with other retailers or benefit from higher profit margins.
Always wanted to build and grow your own brand? While dealing with Alibaba dropshipping, you can customize the products you order. Since you buy from manufacturers, you can ask the seller to put your brand label on the package. So, it's the perfect opportunity to develop your own brand.
Warehouses in 200+ countries
Alibaba explains that you can order dropshipping products from local warehouses located in more than 200 countries all over the world. This should considerably shorten the shipping time.
The Sezam plugin will automate the process
And finally, there's an official dropshipping plugin that will automate part of the process – Sezam!
Sezam — the perfect Alibaba dropship plugin
What features does the Sezam plugin offer that will allow you to create a successful dropshipping business?
The plugin lets you import products from Alibaba to your dropshipping store in just one click. The products imported from Alibaba come with images, descriptions, and variations.
Automatic order placement
You can order products for your clients manually or automatically. Simply click on the 'Order' button, confirm the purchase, and get the tracking code.
The plugin is always connected to Alibaba, so the information on your product pages will always stay up-to-date.
With all this easy to use functionality, it looks like the perfect choice for any ecommerce entrepreneur, even a complete newcomer!
Things to consider with AliExpress or Alibaba dropshipping
Sourcing products from Alibaba can be a challenging and time-consuming process. Nevertheless, even though Alibaba generally facilitates bulk B2B purchases, it's very possible to find profitable dropshipping deals on this platform. So, here are some points for you to consider while setting up your dropshipping store.
Fake and copyrighted goods
To make sure you won't get into legal trouble, we recommend you to avoid selling counterfeit and copyrighted itesm. This might be designer bags or clothing, trademarked toys, knockoff jewelry, etc.
Selling these kinds of products, you can get fined and have your online store shut down. So, just avoid selling these items.
Dealing with AliExpres or Alibaba, you must keep in mind that the products will be shipped from China, which can potentially lead to long shipping times. However, also keep in mind that many suppliers have warehouses in different corners of the world. So, speak with each potential supplier beforehand to be aware of the shipping times.
Some suppliers provide the option to order samples, so consider this option before doing business with them. This will give you an estimated shipping time and allow you to inspect the goods for yourself.
Whatever platform you choose, handling returns will be a bit of a challenge.
Before communicating with your supplier, you must process the return from your customer. After you've done that, you're going to need to work with the supplier to send the product back and receive a refund. Additionally, you will be responsible for return shipping costs.
You can take a different approach and keep returned products in new condition. Then, once another customer orders this product you can send it to them directly, reducing the shipping times.
The amount of available products
Many dropshipping businesses use Alibaba to source products, However, the primary purpose of Alibaba is B2B wholesale purchases. And even though there are products available for dropshipping, in this regard, AliExpress has a larger product offering.
For dropshipping entrepreneurs, both AliExpress and Alibaba dropship hold value. Both can connect you with suppliers from Asia offering low-priced goods for sale.
Nevertheless, Alibaba provides dropshippers with an exclusive product offering allowing to set up their dropshipping business. Furthermore, with Sezam, the process of setting up and managing an Alibaba dropship business is going to be as accessible as ever. Moreover, if you are looking to boost your online store to a new level and order wholesale products, then Alibaba is the right choice for you.
Buying goods on Alibaba from a safe and reliable supplier for your dropshipping niche might be a new experience but also can be a rewarding one. With some basic knowledge and common safeguards, it can be a safe and profitable business model for your online store.
And, If you are just starting dropshipping and want a wide selection of products to choose from – Aliexpress is your choice.
Plus, you don't necessarily need to have an official registration as a business entity. AliExpress is designed as a B2C (business to consumer) platform, and the local sellers easily accept orders from private individuals. This is why they will never ask you for a license or anything like that.
Now, you know more about the possible ways to use AliExpress and Alibaba to dropship. We hope the knowledge will be highly beneficial for your dropshipping business!