How To Start Online Store Without Inventory: Let's Compare The Options!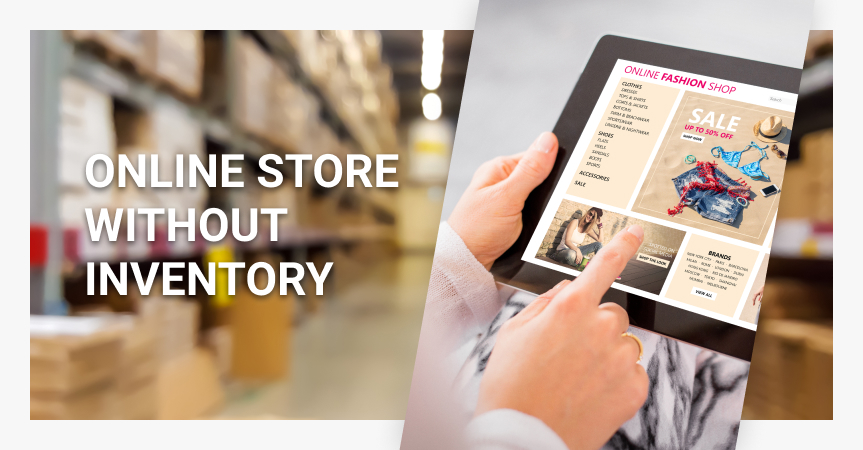 If you've been thinking about starting your own business for a long time, you probably already considered Internet trading. Surely, you might be wondering: how to start online store without inventory if you have small experience in online retail and your financial resources are limited? In this article, we will examine several different ways to launch your own store without buying products and keeping stock.
Running an online business – not to mention a brick and mortar shop! – may be complicated. If you sell products the traditional way, you have lots of things to deal with. You need reliable wholesalers, you need to stock inventory, fulfil orders, prevent your warehouse from emptying, deal with customers' complaints, and a host of other things.
All these activities take your time and require significant money investments. A good many of you have heard numerous hair raisers about a guy who spent all his savings on some goods, borrowed heavily from the bank and/or friends, but something went wrong, and the luckless entrepreneur was left with nothing but huge debts.
The good news is that nowadays you don't need to own something to be successful at all. So, how to start online store without inventory in 2019? You have 5 absolutely different options to choose from:
1. Affiliate store
2. Print-on-demand services
3. Digital products or services
4. 3PL/FBA
5. Dropshipping
Let's compare them and find the one which will work for you.
What is the potential of selling products online without inventory?
Let's look at some remarkable examples of outstanding global corporations.
Uber

, for example, is the largest taxi service worldwide – still, the company doesn't physically own these cars.

Facebook

is the most popular and renowned media platform in the world – still, the company doesn't produce and own the content.

Airbnb

is the most successful rent company across the globe – still, the company doesn't build or own real estate.

Alibaba

is the online retail platform that is recognized as one of the top 10 most valuable and biggest companies in the world – still, the company doesn't keep any stocks.
What is the conclusion?
It is possible to sell products online without stocking any inventory, and it will be a fair business, not a fraud. The main thing is to choose the right business model: this decision can take you to the heights you have never dreamed about.
After researching how to run online business with no inventory, many online entrepreneurs come up with their own ideas that make your life much easier. Starting your store with nothing to lose – doesn't it sound great? Let's examine the most popular alternatives and find out how they work.
1. Starting online store without inventory: launching an affiliate store
This method of selling products without keeping stock is quite popular due to its simplicity. With affiliate marketing, you promote other entrepreneurs' products and get your commission fee if the people you've reached actually buy these products.
Many renowned large-scale companies have their own affiliate programs. You can choose the one that suits you the most, or join several programs to promote their goods on various resources.
You can promote products through your blog, website, social media, or email list. For example, with a user-oriented email marketing platform like Sender you can send up to 15,000 emails/month for free, enjoy the integrated email design builder, and count on 24/7 support which is certainly a dealbreaker for an ecommerce beginner with limited financial resources and no relevant background. However, you need to study the rules before joining any program because some of them prohibit to use email marketing.
The commission rates are set by the companies offering the affiliate program. The major trouble of this method is very low income. You can hardly make your living with it due to low fees, so it can be just a supporting source of passive income.
2. Open online store without inventory: employing print-on-demand services
This business model means selling print-on-demand products. You can sell t-shirts, tote bags, hats, keychains, cups, mugs, home decor products, and lots of similar items.
You connect your online store to some print-on-demand service and design your own custom clothing and accessories. When you sell something from your shop, you take money from your customer and send the order directly to the print-on-demand service. They print the products ordered, charge you for them (including shipping costs), and deliver the products directly to your customer. You get your income by charging your customers however much you want to make.
This option is good if you want to sell these kinds of items. You can even focus on building your own brand. But building a brand that can stand out from the competition is not an easy task as this niche is, on the one hand, too narrow, and on the other, quite popular.
One of the most crucial downsides of this business is that you need to have really good design skills, otherwise you should outsource that part of the work, and it will significantly reduce your profit.
3. What to sell online without inventory: digital products or services
What other options do you have if you wonder how to start online store without inventory? You can run a business that is dedicated to creating and selling digital products or providing services.
There are lots of things to sell online with no inventory: eBooks, software, music, videos, photos, some courses and trainings, and what not. As for the list of possible services, it can be even longer. The most demanded are graphic and web design, copywriting, translations, legal, IT or HR consultations, coaching, language teaching, search engine optimization and many other services.
But it doesn't solve the problem of resources. You need to get a digital product first, and only then you can offer it to your potential customers.
And if you create some products yourself or provide services online, it can be even more complicated. You convert your time and energy into money, and it makes no great difference between a usual 9 to 5 job except that you're sitting a sofa instead of an office chair.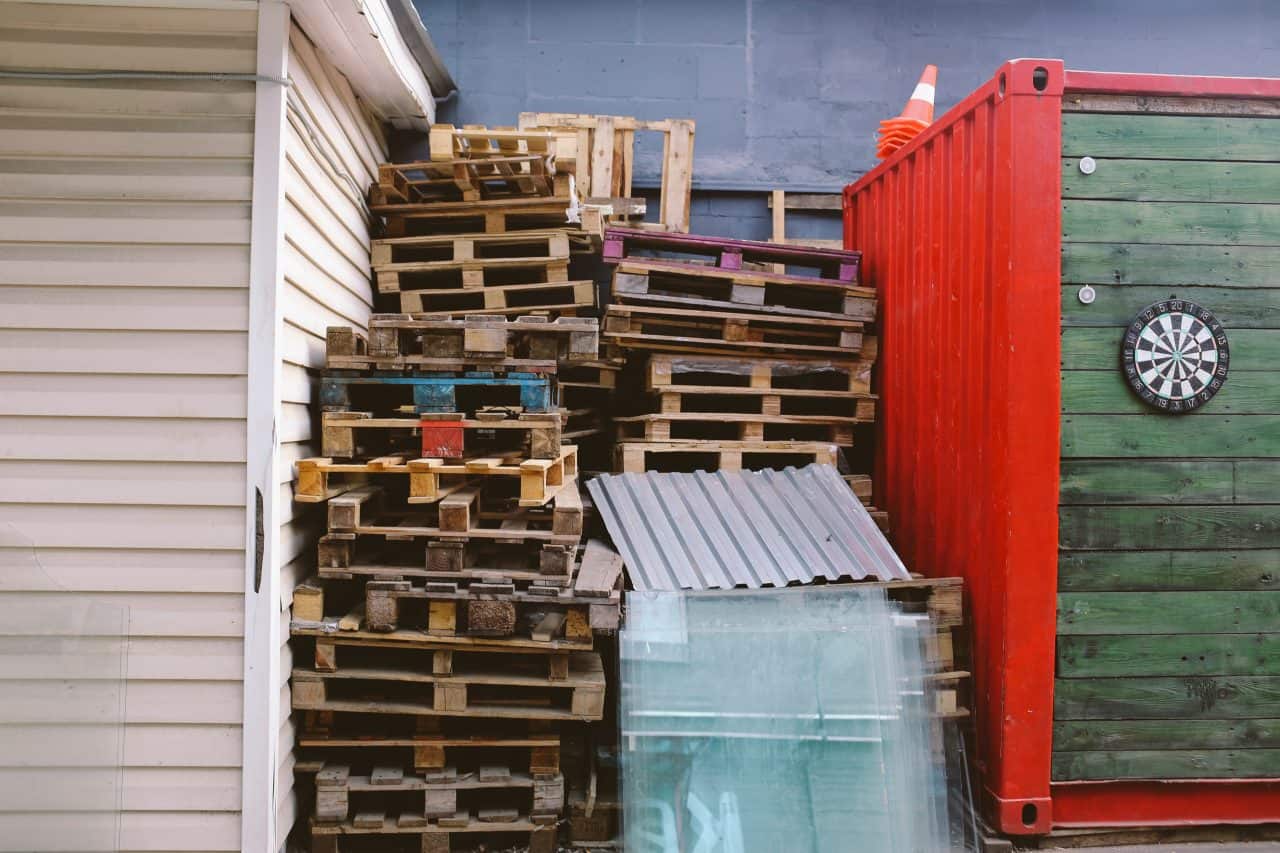 4. How to run online store without inventory: use 3PL/FBA
Strictly speaking, this model is not a trade without inventory – it's just a trade without warehousing. It's very similar to a traditional online store: the only exception is that you don't have to worry about inventory storage and order delivery.
3PL is a third party logistics company. Most 3PLs handle the storage of your products and fulfill orders. Sometimes they even provide customer support and product returns.
The process is the following: you ship your goods to the 3PL provider. When you get an order from a customer, you send it to the 3PL. The 3PL ships the order to your customer. You pay the provider a monthly fee and a per order cost for fulfillment.
FBA stands for fulfillment by Amazon and works the similar way. But it seems to have more risks than benefits. Amazon takes significant part of your revenues. They strictly regulate the business. They can hold your money for any reason. They can ban you or shut you down at any time. And the competition there is enormous.
To sum up, you don't have to store any inventory and deliver orders yourself, and your margins can be rather high. But this model cannot be truly called a business without stock since you still have to purchase your goods upfront, and this not what we are looking for.
5. Starting online store without inventory: dropshipping
Typical dropshipping cycle looks like this: a customer orders some products on your website. You send the order details to your wholesale supplier. The supplier ships the products directly to the customer.
Do you feel the difference? You do not have to pay for the products until you've got an order. You do not have to store the products. And you do not have to send them anywhere. It means that dropshipping is a true example of online business without inventory.
Using the dropshipping model, anyone can run an own online shop without holding any inventory or spending a lot of money. If you run your dropshipping business with such giant as AliExpress, you can have additional profit from their cashback. And if all the processes in your dropshipping online store are automated with special tools, your chances to success increase many times!
And if you can find a supplier with very low prices, this online business can be very profitable as you can set any margin you wish. So, this model is perfect for those who want to have online business with a large amounts of sales, but don't want to spend money on buying inventory.
What other benefits does dropshipping have?
You can focus your efforts on marketing and customer service
Your product range is not limited in quality and quantity
You'll never run out of stock or face surplus of undemanded goods
Of course, some aspects should be given special priority. You should select the niche with a high potential. You should be careful when choosing suppliers. You should decide on your pricing strategy. But all these things are much easier to manage when you're not worrying about paying warehouse rent, seeking money to purchase goods, and organizing delivery.
As you can see, dropshipping business model successfully competes with all the alternative ways of selling products online without inventory. Simply speaking, with a fully customized self-owned dropshipping online store, you're unstoppable!