How To Start Online Store Without Inventory: Let's Compare The Options!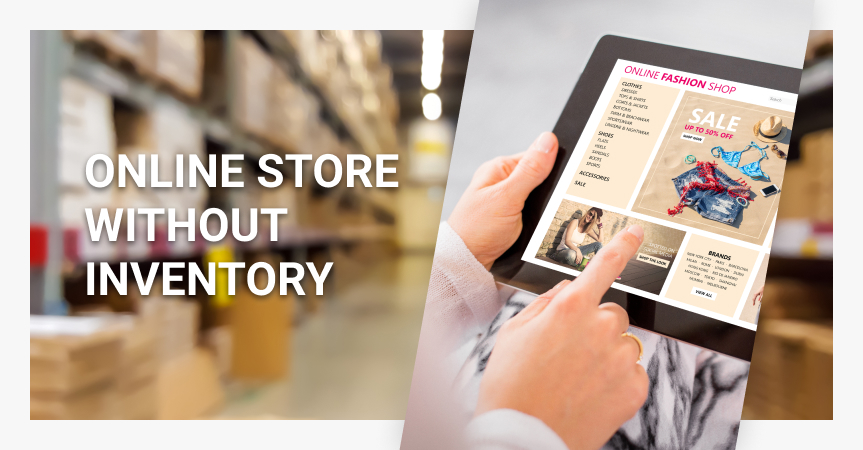 In the age of digital transformation, starting an online business has never been more accessible. For many aspiring entrepreneurs, the challenge lies not in coming up with a viable business idea, but in managing the intricate details like inventory. So, how about a solution that eliminates the complexities of inventory altogether? Let's explore how to start an online store without inventory, a revolutionary approach that's gaining ground rapidly.
What is the Potential of Selling Products Online Without Inventory?
The ecommerce landscape has evolved significantly over the past few years, bringing in innovative business models that completely transform the way we view retail.
In the past, starting a retail business meant investing a huge sum of money in a brick-and-mortar storefront, purchasing inventory, and managing complex logistics. Today, however, the rise of online business models like dropshipping, affiliate marketing, print-on-demand, and digital products allow entrepreneurs to start their online stores without inventory.
With the online retail sales expected to reach a whopping $6.54 trillion by 2023, as reported by Statista, this business model is becoming increasingly popular.
Inventory management can be a significant challenge for traditional businesses. It involves substantial costs, including warehousing, handling, insurance, and potential losses from unsold inventory. By contrast, a no-inventory model eliminates these burdens, leading to lower overhead costs and risk levels, and higher potential profit margins.
The potential of these business models is enormous. They offer a low-risk, high-reward avenue for aspiring entrepreneurs to venture into the world of ecommerce. Notably, they reduce the need for massive initial investments that traditional retail requires.
With billions of people shopping online, the global e-commerce market is a multi-trillion dollar industry. And it's growing rapidly. According to a report by eMarketer, worldwide ecommerce sales will surpass $6 trillion by 2024. This means that there's plenty of room for new entrepreneurs to carve out their niches and succeed.
The potential of selling products online without inventory is vast. With the right approach, anyone can tap into this thriving market and build a profitable online business.
Dropshipping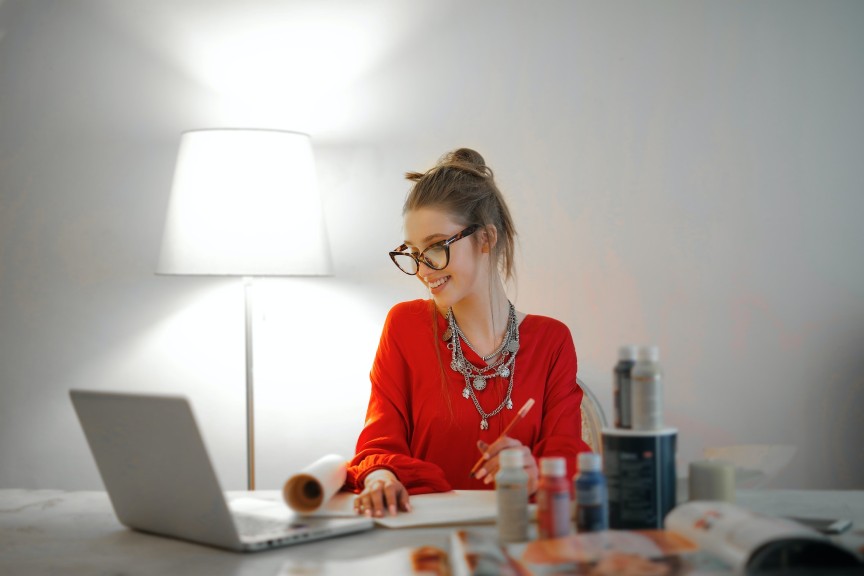 Dropshipping is, without a doubt, a game-changer in the ecommerce world. As one of the most popular and straightforward methods to operate an online store without inventory, dropshipping has been the launchpad for many successful ecommerce businesses.
Understanding Dropshipping
Dropshipping is an order fulfillment strategy where an online store doesn't keep the products it sells in stock. Instead, when a store sells a product, it purchases the item from a third-party supplier, usually a wholesaler or manufacturer. The supplier then ships the product directly to the customer. This way, the seller never sees or handles the product.
The biggest difference between dropshipping and the standard retail model is that the selling merchant doesn't stock or own inventory. Instead, the merchant purchases inventory as needed from a third party – usually a wholesaler or manufacturer – to fulfill orders.
Advantages of Dropshipping
There are several reasons why dropshipping is such an appealing model, especially for entrepreneurs who are just starting their online ventures:
Lower Capital Requirement: In traditional retail businesses, a large portion of the capital is used to purchase inventory. Dropshipping eliminates this, which allows aspiring entrepreneurs to start a business with little money.
Flexible Location: As long as you have a stable internet connection, you can manage your dropshipping business from anywhere in the world.
Broad Product Offering: You can offer a wide array of products to your customers. If suppliers stock an item, you can list it for sale on your website at no additional cost.
Ease of Scaling: With a traditional business, if you receive three times the number of orders, you'll usually need to do three times as much work. But with dropshipping, the suppliers bear the brunt of the additional work. This lets you expand your business with fewer growing pains.
Starting a dropshipping business may seem daunting, but with platforms like AliDropship, it becomes a breeze.
AliDropship offers you an array of strategic advantages, shaping your route to a thriving online business. A distinct edge is AliDropship's expert approach to niche research. Unlike random selections, they utilize thorough market analysis to single out lucrative, sustainable niches. This ensures your venture sets sail targeting an area bursting with product demand.
Your online identity, too, gets a significant boost with a tailored domain name, carefully chosen to reflect your niche and brand. Recognizing the massive impact of smartphones on the ecommerce landscape, AliDropship ensures your storefront is not just professionally designed but also optimized for mobile devices, offering a seamless shopping experience to your customers.
The package comes with the exclusive AliDropship plugin, a powerful tool that revolutionizes the dropshipping process. From importing products effortlessly to automated order processing, it significantly streamlines your ecommerce store operations. Furthermore, AliDropship gives you the liberty to select the number of preselected, professionally chosen products to begin with, keeping your store well-stocked with items having proven market appeal. We also provide marketing services, including SEO and social media promotion, to help your store attract and retain customers.
In a nutshell, AliDropship provides you with the tools and resources you need to succeed in your dropshipping venture!
Print On Demand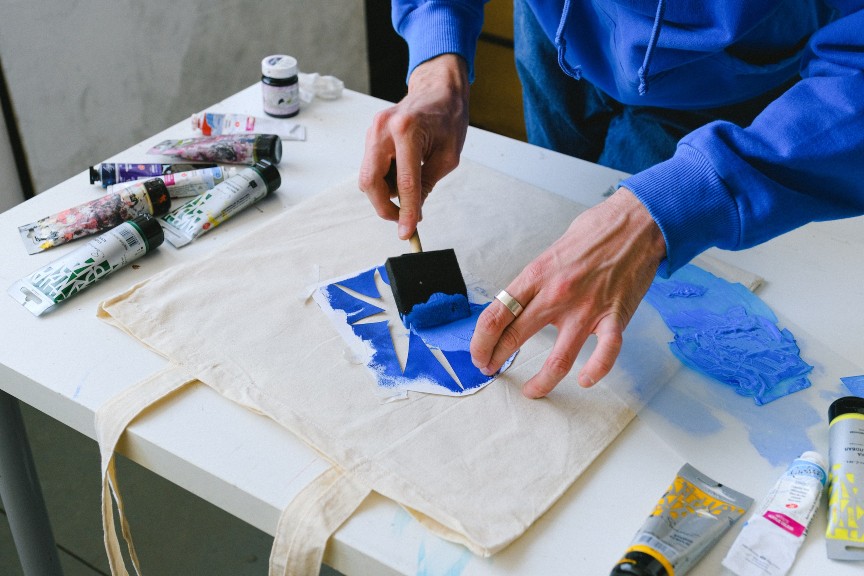 Print on Demand (POD) is another fantastic model for those interested in running an online store without inventory. Like dropshipping, the print on demand model is straightforward, but instead of selling pre-made products from a supplier, you are selling custom designs on a range of items.
Understanding Print on Demand
Print on Demand services are a type of dropshipping model where you sell your custom designs on various products like T-shirts, mugs, posters, and more. Once a customer purchases an item, your print on demand service prints your design on the product and ships it directly to the customer on your behalf.
With print on demand, you can sell your unique designs and personal brand. The best part is that you don't have to worry about the printing or order fulfillment process. Your supplier handles it for you.
Advantages of Print on Demand
Print on Demand comes with several notable benefits that make it an attractive option:
Unique Product Offering: With Print on Demand, you have the ability to sell products that are unique to your brand. Your custom designs allow your store to stand out among the competition.
Low Start-Up Costs: Like dropshipping, Print on Demand doesn't require you to hold any inventory or make any upfront investments into products, drastically reducing the amount of money needed to get started.
Simplified Order Management: Your print on demand service handles the manufacturing, printing, and shipping processes, allowing you to focus on creating designs and marketing your products.
Easily Testable: Got a new design idea? With Print on Demand, you can easily test how well new designs perform without having to invest in a large order.
Scalability: Print on Demand services can handle orders of any size, allowing your business to adapt to demand quickly and effectively.
Getting Started with Print on Demand
Platforms like Printful and Printify offer extensive print on demand services that can easily integrate with your online store. They provide a wide range of products on which you can print your designs. Plus, they handle all the printing and shipping for you.
In conclusion, if you're a creative entrepreneur looking to sell your designs without the hassle of inventory management, Print on Demand is a fantastic business model to consider. It's an excellent way to create unique, customizable products that allow your brand to shine.
Affiliate Marketing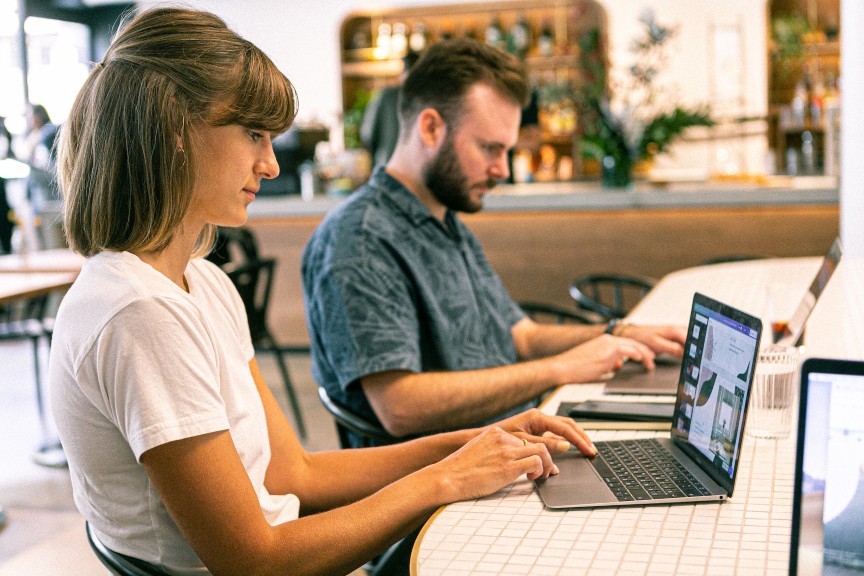 Affiliate marketing is another excellent strategy for entrepreneurs wanting to start an online business without inventory. Rather than selling physical products, you're promoting other people's products and earning a commission for every sale made through your referral.
Understanding Affiliate Marketing
Affiliate marketing is a performance-based business where you, as an affiliate, earn a commission for marketing another person's or company's products. The process involves three primary roles: the merchant (creator and seller of the product), the affiliate (promoter of the product), and the consumer (purchaser of the product).
As an affiliate, you select a product you like, promote it to your audience, and earn a portion of the profit from each sale you make. The sales are tracked via affiliate links from one website to another.
Advantages of Affiliate Marketing
Affiliate marketing offers a slew of benefits that make it a worthy option:
No Need for Product Creation: As an affiliate, you're marketing someone else's product. Therefore, you can skip the complicated and time-consuming process of creating your own product.
Low Overhead Costs: Starting an affiliate marketing business doesn't require a significant financial investment. All you need is a functional website, which can be created at a relatively low cost.
Flexible and Convenient: As an affiliate marketer, you can work from anywhere, anytime. You're not tied down by the traditional 9-to-5 grind, and you're free to choose which products you want to promote.
Passive Income: Once your marketing process is established and running smoothly, affiliate marketing can create a steady flow of income, even when you're not actively working.
Getting Started with Affiliate Marketing
The first step to becoming an affiliate marketer is choosing your niche. It's more effective to focus on a specific area you're passionate about and have knowledge in. Next, find affiliate programs that fit within your niche and sign up for them.
Popular platforms include Amazon Associates, ClickBank, and CJ Affiliate, among others. These platforms have a wide variety of products across multiple niches that you can choose from.
Once you're approved as an affiliate, you can start promoting products on your website or social media platforms. You'll then earn a commission for every purchase made through your unique affiliate links.
In summary, affiliate marketing offers a unique opportunity to start an online store without inventory. It allows you to earn a profit by promoting products within your niche, making it a fantastic option for those who prefer not to deal with physical products.
Digital Products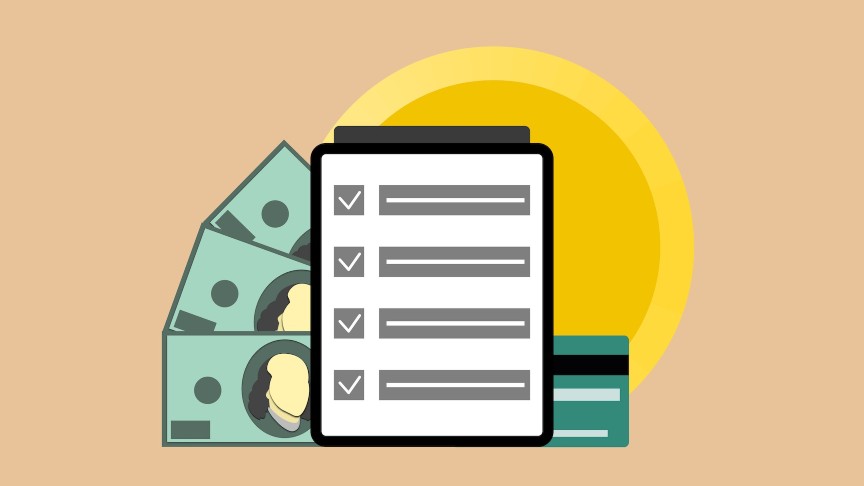 One more intriguing model for operating an online store without inventory involves selling digital products. This approach involves selling non-physical items that can be distributed digitally.
Understanding Digital Products
Digital products are goods that exist in a digital format. They include everything from e-books and online courses to music tracks, digital art, templates, software, and more. As there is no physical product, there's no need for inventory or shipping, making the process straightforward and efficient.
Advantages of Selling Digital Products
Selling digital products comes with its own set of benefits that make it an attractive option:
Unlimited Inventory: Since digital products are not physical, they can be sold repeatedly without ever running out of stock. This effectively allows for infinite inventory.
No Shipping or Delivery Costs: Digital products are delivered electronically, typically through a download link, eliminating the need for packaging, shipping, or handling.
High Profit Margins: As there are no manufacturing or shipping costs, digital products generally have higher profit margins than physical goods.
Global Market Access: Since digital products are distributed online, you can sell to customers around the globe, without the constraints of international shipping and customs.
Getting Started with Selling Digital Products
Start by choosing the type of digital product you want to sell. This could be based on your skills, knowledge, or passion. If you're a writer, you might consider creating and selling e-books. If you're an artist, digital prints or graphic design templates could be your product. The key is to choose something that aligns with your skills and interests.
Next, you need to create your digital product. This step requires time and effort but remember, once you have the product, you can sell it an infinite number of times.
Once your product is ready, you'll need a platform to sell it. You can either create your own e-commerce website or use existing platforms like Etsy for digital artwork, Amazon Kindle for e-books, or Udemy for online courses.
The final step is marketing your digital product. This could involve SEO, social media marketing, email marketing, or even affiliate marketing to increase visibility and drive sales.
In conclusion, selling digital products offers an excellent opportunity to start an online store without any inventory. It's an ideal model for creative individuals who want to share their skills and knowledge with the world while also earning income.
Final Thoughts
In the digital era, starting an online store without inventory has never been more feasible. With business models like dropshipping, print-on-demand, affiliate marketing, and selling digital products, anyone can launch an online business with minimal effort and investment.
Each of these models comes with its unique advantages and challenges. Dropshipping with AliDropship, for instance, offers a straightforward and cost-effective way to sell a wide array of products without handling inventory or shipping. Print-on-demand allows creative entrepreneurs to sell custom-designed products, while affiliate marketing lets you earn commissions by promoting other businesses' products.
Selling digital products, on the other hand, offers unlimited scalability and global reach, allowing creators to share their skills and knowledge with a worldwide audience.
Choosing the right model depends on your skills, interests, and business goals. But no matter which path you choose, remember that success won't come overnight. Building an online business requires time, effort, and patience.
There will be challenges along the way, but with persistence and the right strategies, you can build a profitable online store without inventory. The most important thing is to start. Take the first step today, and before you know it, you can start an online store without inventory. Hopefully, this guide has provided valuable insights and motivated you to start your own online store. Remember, in the realm of ecommerce, the world truly is your oyster. So why wait? Start building your online empire today!