200+ Bulk Items For Sale: What Do People Constantly Buy In Bulk?
Are you an ecommerce business owner and looking for the most promising items for your online store? Don't you want to get single purchases but go big? Then, pay particular attention to over 200 bulk items for sale we have prepared for you!
When we are speaking about the products to sell in your online store, we always note that there are trending products, ever-green ones, etc. Recently, we have also touched upon one more promising group of goods – it's the products people buy on a permanent basis.
In practice, in repeat purchase products, you can easily find a stable source of predictable earnings. Moreover, they let you easily create a customer base and use it for the benefit of your business. And what else do you actually need as a business owner to focus on a long-term development?
But what if you want to make the most of your business? What measures can you take to move on and go big? In fact, there is a way out: consider using bulk items for sale!
What's so special about bulk items for sale?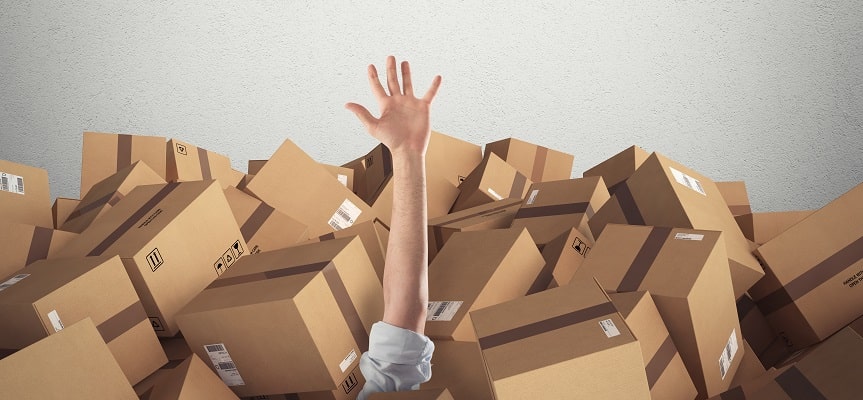 Well, why are bulk items for sale so promising for your business? Why can they let you build your own financial empire? Let's figure that out!
Customers buy them in large quantities
The main feature of bulk items for sale is that people buy them IN BULK! We are now speaking about consumables and things with a limited lifetime. That's why people always buy several of them at once in order to avoid situations when they are left empty-handed.
For you as a business owner, this product group is a real catch: you can easily count on a higher average revenue per user.
People buy them again and again
Actually, these products have much in common with repeat purchase ones. Since we are speaking about consumables and the products with a limited lifetime, you should understand that some day a customer can run out of them. And if they are satisfied with the products they've previously ordered from you, they are highly likely to come back to your store and make more purchases on your website!
Such products have low initial prices
What can regular customers buy in bulk? In fact, it's all about the products for home, hobby, leisure, etc. That's why, in most cases, such products don't cost a lot. And what's so great about this for you as an entrepreneur? Right, you can easily count on high markup = impressive income rate!
It's easy to attract and convert potential customers
In most cases, it's the things that really make a difference. That's why it will be much easier for you to attract and convert your potential customers. And it's logical since they know that they need these items!
Well, now it becomes clear that if you consider using bulk items for sale in your online store, you can easily count on high markup and revenues, long-term development, and so on and so forth. But what else do you need as an ecommerce business owner?
How to gain the maximum benefit from bulk items for sale?
However, if you want to make a fortune with bulk items for sale, you need to know how to do this right. So you should consider where to find trusted suppliers and the best products to sell, and so on.
Certainly, you can start looking for reliable suppliers and work out your business strategy yourself. But why should you spend your own time and money on this, if our experts have already done this for you?
Right strategy
First of all, let's talk about how to dropship bulk items for sale right.
What should you know about bulk items for sale in order to make the most of them?
Try to offer intriguing solutions
Since we discuss daily commodities, please note that simple and conventional solutions are definitely popular. However, if you offer your customers an intriguing way out of a regular problem – you are highly likely to get their attention!
Pay attention to seasonality
It's also a great idea to pay attention to seasonality. For some products we are speaking about, this aspect plays an important role. For example, the demand for stationery increases dramatically shortly before the beginning of a school year.
Consider selling items that people buy in pairs or more at once
In practice, people tend to buy products in bulk for various reasons. One of them referred to the situations when they need extras for future use. But there's more: they also do this when the same product is needed on more than one occasion. For instance, if you target people from the US, you probably know that they usually have several bathrooms. Due to this reason, when Americans need to buy a toilet brush, as a rule, they purchase two or three of them. So pay particular attention to such products since they hold great potential.
Trusted suppliers
Here is one more aspect that is extremely important for your business: how to find trusted suppliers that will provide you with high-quality bulk products for sale? In fact, there is nothing challenging about it. You can spend your own time and money and do it yourself by trial and error or use our trusted and time-tested dropshipping supplier with the best products to sell, and the most promising niches to deal with – it's Sellvia!
Sellvia will assume primary responsibility for building you a perfect custom store that will work on autopilot and bring you profit for the years to come. Plus, you can fill this store with high-quality Sellvia products that are physically located in the fulfillment center in California. This is why you will be able to supply your US customers with these items within 1-3 business days.
Best bulk items for sale
As always, AliDropship experts have analyzed the market and found out more than 200 most promising bulk items for sale to succeed. Here they are!
Apparel sewing
Art & Craft supplies
Car organizers
Cleaning cloth
Clips
Coffee filters
Cotton swabs
DIY party decorations
Fishing lures
Food covers
Glow party supplies
Hair bands
Light bulbs
Makeup removers
Markers & highlighters
Notebooks
Oven mitts & gloves
Pens
Safe-guard fences
Toilet brushes
Toothbrush heads
Trash bags
Socks
Bulk items for sale: final takeaway
If you're looking for promising products to sell in your online store and, at the same time, you want your customers to buy a few products at once and come back to your website later for more purchases, you should definitely pay particular attention to bulk items for sale.
They have great potential to become your gold mine:
their original prices are low enough
you can count on high markup
it's easier to convince your customers to make a purchase
people always come back to restock, etc.
And if you take into account new tools and gadgets that appear every year and become extremely popular, one can be confident that the list of bulk items for sale is going to be extended on a permanent basis. So you will always have a chance to expand your business!
Well, if you're an ecommerce entrepreneur, you should definitely consider using bulk items for sale in your online store. And if you are still missing the opportunity to become an owner of a profitable venture, it's time to start your dropshipping journey right now. Especially since we are ready to provide you with lots of cool and efficient solutions to ensure a smooth start to your business!