Affiliate Marketing Advice: 4 Best Ways To Reduce Your Ecommerce Return Rate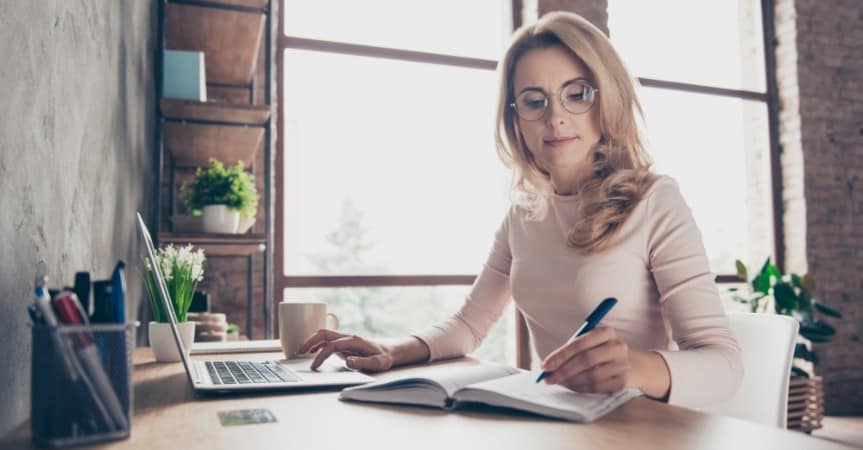 No matter what products you're promoting and how great they are, sometimes buyers claim to be unhappy with them and say they want their money back. That's life.
Obviously, returns and refunds seriously affect the profits of affiliates and the overall revenues of the company which products they're advertising. In this article, we've collected 4 useful tips that will help AliDropship affiliate users decrease their eCommerce return rate and raise their income.
Let's be honest, no one likes refunds.
They mean the customers are upset about the products they got, and they clearly show it that there's a risk of losing consumer confidence.
And they become a real nightmare for affiliates promoting these items to a wider audience.
A great number of refunds can easily hurt their reputation, decrease the number of subscribers and lead to a substantial financial loss.
That's why you, as an affiliate, definitely need to learn about how to reduce the eCommerce return rate, maintain good relations with your customers and get great commissions.
And this article will help you with it.
#1 Provide a clear description of the promoted products
A common reason why customers want to get a refund after receiving or using the product is that this item or service doesn't meet their expectations. As a rule, this happens because an affiliate doesn't write an honest and detailed product description.
Let's say you're promoting AliDropship plugin. If you just place some ads on your website without explaining what it is and how it works, you won't get much clicks, sales, and affiliate commissions as the result.
The thing is that you (hopefully) know perfectly well what a dropshipping business is and how the AliDropship software can help you run it. But it is quite likely that your subscribers have never heard a word about it.
At best, they'll get the wrong idea of the promoted products and their features. At worst, your readers will buy one of them and ask for a refund in some time because this is not what they were thinking.
In any case, this is a no-win situation.
That's why having easy to understand and detailed descriptions is a must when you're promoting our solutions. It will help you give your subscribers and visitors the right idea of the advertised products and therefore, attract the right audience.
#2 Give your readers detailed instructions
If you want to reduce the eСommerce return rate, you should regularly advise your readers and subscribers about the products you're offering. The more you know about the AliDropship solutions, the more chances you have to make your subscribers interested in dropshipping.
Looking through our blog and guides is a great way to get a clear understanding of how dropshipping actually works and what advantages it has over other eCommerce business models.
You can use all the information placed there, but you may not copy and publish it in your blog, for example. If you need to tell your readers something about our solutions, you have to create your own unique content. Full or partial copying of all our materials is forbidden!
As for your content, it would be great if you could share your positive experience of using the AliDropship plugin with your subscribers. For example, you could tell them how it helps you painlessly create or manage a dropshipping store and make money online. People like reading such stories, so you'll get more traffic and probably more sales.
But if you don't have such experience, don't worry. Our AliDropship Affiliate team is always ready to share their knowledge and best practices with you. So feel free to contact an affiliate manager and get all the answers to your questions.
#3 Don't promise your readers the moon
When you're promoting something, there is always a temptation to exaggerate the benefits of a product and to reduce its disadvantages.
But in fact, this is a road to nowhere.
Let's say you promise your website visitors a 50% discount on AliDropship plugin if they click on your link. They are glad to make a great deal, and look forward to making a purchase. However, upon visiting the website, they discover that this discount doesn't exist at all.
Will your buyers be happy about it? I doubt it.
When you give your potential customers false promises or just lie to them, you bury yourself and your affiliate business. People don't like frauds. As a result, they won't believe you or take you seriously anymore. So, all the details you provide to your website visitors must be true.
Besides that, please, concentrate on promoting the AliDropship solutions, rather than our coupons. Sometimes people buy something they don't really need just because they see the word "discount". But after a while, they understand that this thing is absolutely useless for them and ask for a refund.
And this is what either you or the AliDropship team don't need – we all will lose our money.
This is the reason why we advise you to focus, above all, on the products and explain to your readers in detail what they're going to buy.
#4 Don't try to hide any information from your potential buyers
Actually, no one likes to buy a pig in a poke.
If you "forget" to tell your subscribers that starting a dropshipping business requires a little bit more things than just the AliDropship plugin, be ready to get lots of refunds.
Your customers must be aware of how to create a WordPress website, install the AliDropship solutions and run a dropshipping store before they make a purchase.
Of course, such frankness might deter some of your potential customers from buying a plugin. But at the same time, it will help you get a more targeted audience and decrease the eCommerce return rate.
If you have any problems in understanding how the dropshipping business works, feel free to visit our website or just email the AliDropship Affiliate team at affiliates@alidropship.com.
That's it. Now you know 4 proven ways of reducing the eСommerce return rate and increasing your affiliate income. Keep our affiliate marketing advice in mind when running an affiliate business, and your success won't be long in coming!