How To Promote Affiliate Links With The Power Of Text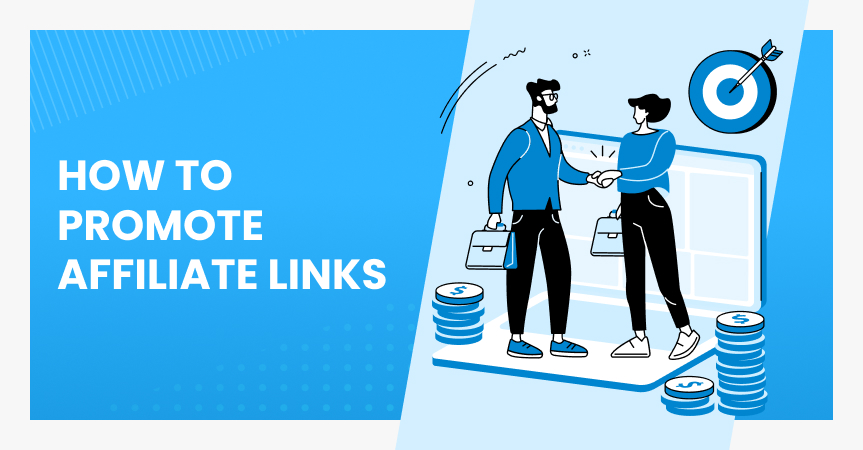 We continue series of educational materials for the members of various affiliate programs. Today we are discussing the power of marketing-oriented writing! From this article, you will learn how to promote affiliate links through various written materials.
To begin with, what's the deal with affiliate links?
Before talking about how to promote affiliate links, let's find out what these links are.
After completing your registration as an affiliate, you receive a unique affiliate link. It is your responsibility to include it in every marketing material that is aimed at the program promotion.
What is an affiliate link? This link is used for your personal identification. Every time someone buys the promoted product through your link, the program owner tracks the source of the purchase, and rewards you with the commission payment. Therefore, your task is to craft catchy, appealing marketing materials that contain your personal link. After that, you persuade your target audience to click this link and complete the desired purchase.
Simply put, your job is to promote links and earn money thereby.
Being an affiliate, you have a wonderful opportunity to promote your program in several different ways. In the online sphere, you have enough appealing options to choose from.
Combining these available tools with the peculiarities of the program itself, and considering your own specific set of skills and qualifications, you can work out a unique, perfectly customized marketing strategy for the affiliate program you're promoting.
So, let's talk about how to promote affiliate links with writings!
How to promote affiliate links through written materials: what types of text can you use?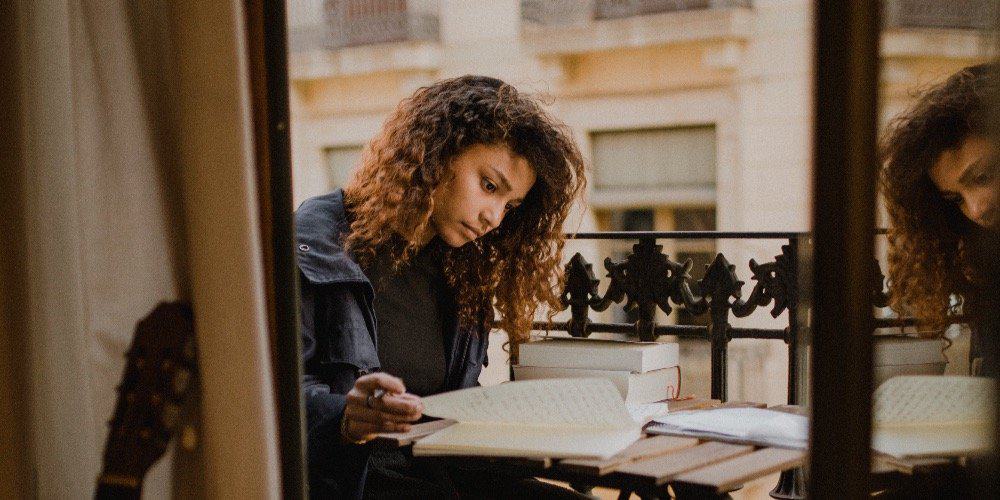 What are the best places to post affiliate links? Here is the list of the most common text-based marketing materials and platforms where you can place them. Please note that you can successfully use them not only to earn affiliate commissions. The same kind of materials works well for promoting an online business as well.
Threads on forums and other types of discussion boards
Forums like Quora and Reddit are highly important marketing channels for two major reasons.
First, they let you research your potential buyers' sentiment. Through browsing these forums, you make yourself familiar with the actual worries, needs and interests of real-life people. Plus, you learn the language they speak (slang, memes, inside jokes) and identify the ways to tailor your messages to make them relevant for this exact audience.
Second, they let you 'blend in' naturally. When you are discussing something with real forum users, you don't look like a heartless money-focused corporation to them. Instead, they see a caring human being deeply engaged in a conversation, and that's the key to winning their hearts.
As you can guess, it is crucial to never ruin this trust because of a way-too-obvious, blatant promotion. Such attempts look unnatural and forced in this conversation. You need to do your job in a very subtle way, and only provide the affiliate link when appropriate – or when somebody asks for it directly.
One must also remember the major rule of forum posting: each discussion board has its specific terms of use! Reddit, for example, doesn't generally approve direct advertisements, so promoting links blatantly will not work. But Reddit highly values informative, well-written content formulated in a polite and respectful manner. To prevent yourself from getting banned for inappropriate behavior (and, therefore, hurting your business reputation), take your time to carefully research the platform's rules and regulations.
Social networks posts
Some social networks (for example, Facebook) are perfectly suitable for writing long entertaining texts. Other media, like Linkedin or Instagram, better suit slightly different purposes, but still, they allow sufficient text placement.
These and other social networks give you a solid benefit. Through posting your promotional texts there, you get the opportunity to create your 'personal' brand. Your readers will remember the page name, and will look forward to receiving interesting news, updates, and pieces of advice from it. It'll definitely help you if you ever decide to launch your own business as an addition to your affiliate venture!
In case you're considering the career of a social media writer, make sure your posts don't contain any provocative statements. The Internet remembers everything, so, chances are that several years from now, somebody can use any intolerant or racist sayings against you. Also, it's a good idea to separate your affiliate-oriented account from your personal one. This way, you will keep your privacy, and, at the same time, won't randomly mix personal and promotional posts.
Blog articles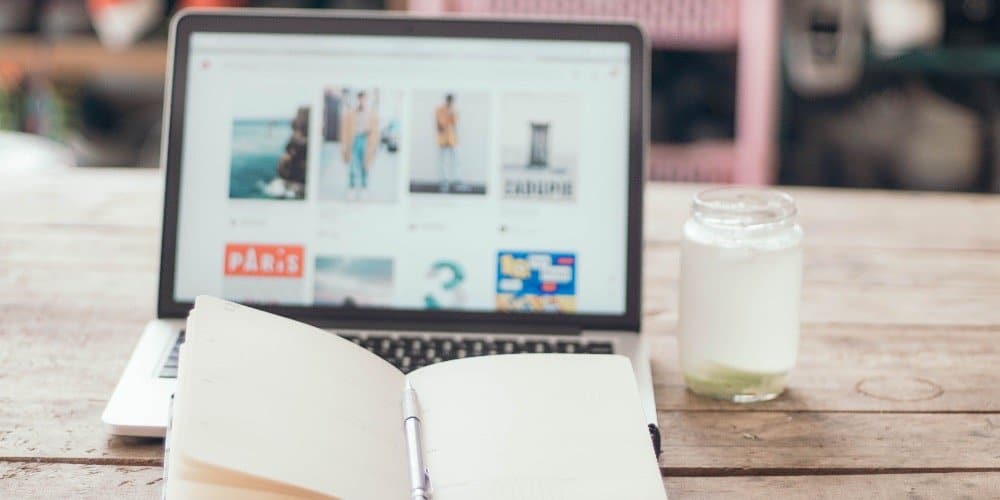 We have already discussed the numerous benefits of blogging with the regard to their role in webstores' promotion. And actually, all of them are relevant for affiliate programs' members as well.
You can use different types of blog posts, from entertaining reading to research papers, for the benefit of the affiliate program you're promoting. They help the marketer achieve lots of important business goals. For example, to make a wide audience familiar with the marketed company, its product or service, to increase the brand recognition, to improve the image of the promoted subject, etc.
Recently, we have shared the story of Eartha. This affiliate marketer from California is promoting multiple programs, and she uses her blog as the primary medium to spread the word about the products in question. For her, the blogging activity turned out to be a winning strategy. She makes her living by writing informative articles about different products, and doesn't have to waste her time on a 9-to-5 job.
Influential platforms contributions
Normally, this is the next step after gaining recognition as a prominent blog writer who doesn't simply have a catchy writing style, but also possesses some outstanding knowledge in a specific area.
The choice of a platform depends on the affiliate product you're promoting. You can choose a business-oriented online platform, or a lifestyle magazine, or any other type of popular reading destination, and submit an article that is both appropriate for this website and relevant to your product. As a result, you will reach a much wider audience, and achieve incredible results in terms of sales generation.
What you need here is to carefully research the platform requirements. Check their preferred article length, their most desired topics to cover, the best platform section to put the article in, the number of links you can place, etc. Also, don't forget to mention each and every new external publication in your own blog articles! This will make a positive impact not only on your reputation, but on your search engine optimization as well.
Guides
Sometimes you have to promote a somewhat complex product (financial services, apps and other technical solutions, real estate projects, etc.). In this case, you need to remember that it takes your potential buyers a lot of time to actually make a purchasing decision.
If your target audience doesn't quite understand how to use the product you're promoting, or how to benefit from the purchase, obviously, you won't really be able to conduct as many sales as you would like to. This is why the educational part of your affiliate activity is so important!
And if you want to share a clear, understandable, and illustrative explanation, nothing is better than a deliberate step-by-step guide. With its help, you can describe the process of installing and setting up a piece of software, or demonstrate the calculations for financial investment, or describe the tricks and life hacks that make the product owner's life much easier, and so on.
The best part here is that such guides are absolutely easy and affordable in production. It will be enough to write the necessary text in Microsoft Office, insert pictures where necessary, and save the file in the .pdf format.
Alternatively, you can use more sophisticated tools like Flipsnack. As the outcome, you will get a professionally-looking document with nice formatting. Such documents are easy to use in email marketing, boast on your social media pages, and share across the Web.
How to promote affiliate links: writers' tips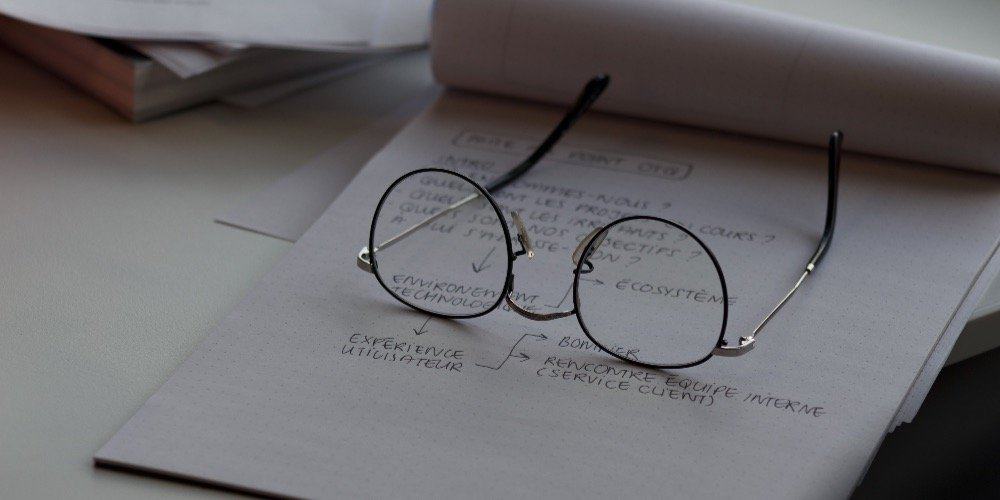 So, how to make sure that the written content you're creating for your affiliate links promotion will really help you meet the desired goals? Here are some things to consider!
Make sure that you know what you're writing about
Research the affiliate product carefully. Don't be shy to ask the affiliate program supervisor about some details you don't yet understand. It's even Ok to request supplementary educational materials. The more valuable information you can offer your readers, the better your chances to earn their trust and motivate them on making the purchase.
Accentuate the key benefits
Why do people purchase products and buy paid services? It's all because these actions help them solve some specific issues and change their lives for the better. Therefore, you need to identify what problem(s) this particular product can fix. Then simply explain it in a brief, clear, and appealing manner.
Concentrate on a long-term perspective
One often has to write posts about the hottest trends or news of this year (this month, this quarter, etc.). But you should remember that this text will lose its relevance quite soon. The described time period will be over, and the readers will have little to no interest in outdated information.
So, it is wise to mix these texts with so-called "timeless content". It is writings that describe and explain the basic notions of this product and its core aspects that are likely to remain unchanged over the course of years.
Add affiliate links to your resources page
A resources page can be a list of your top tools and products that you endorse and use yourself. Just don't over do it with your list by adding items that you're not actually using regularly. Include a short description of each product and add your affiliate link to it, preferably one that leads visitors to a free trial. As with all promotional pages, make sure to add a disclosure, too.
Keep a reasonable writing frequency
If you're partnering with an influential platform, most likely, they expect you to deliver an agreed amount of articles in a specified period of time. But you should publish materials regularly even if you are not bound with any strict requirements. It is good both for your reputation and for your Google rankings to write and post new texts on a regular basis.
If you don't know how to go ahead with writing, spend some time reading popular niche-specific blogs and magazine articles. It'll help you understand how others usually cover these topics. You can adopt the most typical writing style to meet the audience's expectations, or, alternatively, create highly competitive texts that are strikingly different from the average industry writings.
Place affiliate banners on your website
While contextual links are usually more effective in driving sales than banners, there's room for both. Banners have the advantage of being visually appealing.
These are easy to place on the sidebar of your page, header, footer, or within your content. Your affiliate link is automatically embedded into the code that you just copy and paste to your page.
Generally speaking, the higher on your page the banner is placed, the more clicks you get. On the other hand, visitors with purchase intent usually read your content more carefully.
Banners look more promotional than contextual links and many visitors ignore them, so it's better to use them sparingly. But they work for other marketing channels as well, for example social media and email campaigns
In every business and, actually, in every activity, consistency is the key to success. It might be challenging to try creating all the mentioned types of written content at once and keep a decent quality of writing, especially if this type of promotion is relatively new to you. Instead, concentrate on the ones you know better or like the most, and channel all your efforts there.
Embed affiliate links into your video content
Videos are a good way to complement your written blog content. In fact, it's possible to repurpose your old blog articles and turn them into videos. And vice versa, of course.
So, how do you embed affiliate links into your videos? You add them to your video description and also mention them verbally in your video. Simple as that.
Some affiliates worry that readers will guess "the truth" about their activity. In fact, it's a good thing to openly mention that you are an affiliate. Your honesty and openness will help you win the trust of your potential customers and gain their loyalty.
Also, remember that you are not obliged to only write sugary positive reviews on the products you're promoting. If something about them seems inconvenient or not entirely well-developed to you as a user, write about it freely. Mind the language, though! Constructive criticism is good for both the buyers who want to be forewarned before the purchase, and the actual product sellers who need real-life feedback to improve their offers.
How to disclose affiliate links?
Because endorsing and promoting products for profit is regulated by law, you're required to disclose your affiliate partnerships.
Affiliate disclosure is a way to notify your website visitors that some of the products you mention and link to are affiliate products and you may receive compensation for that. It helps consumers make informed decisions and makes your incentives transparent.
Affiliate programs have their own terms and conditions that include a requirement for disclosure. By not disclosing your links, you would also violate their terms and conditions.
So, make sure to place your disclosure in an obvious place on your website every time you publish content that includes affiliate links.
What to avoid with affiliate links?
No matter how you decide to promote your affiliate links, try to avoid at least these three common drawbacks:
Don't limit yourself to only one type of affiliate link placements
Affiliate marketing is all about diversifying your efforts and maximizing your profits. And the best way to optimize your use of affiliate links is to leverage various link placement strategies.
Don't promote affiliate links of various niches on the same website
Relevance is key not only for keyword ranking but also for ensuring product-audience fit for your affiliate website. The same audience is likely a good target for various products within one niche. But if you want to expand your affiliate offers across industries, it makes sense to build separate websites for each niche.
Don't place affiliate links that hold no value to your audience
Placing too many affiliate links at the expense of your audience is not a good long-term strategy. You need the trust of your audience to generate sales. And the only way to earn that trust is by creating content that matches the intent of your visitors and gives them what they're looking for.
How to promote affiliate links through written materials: what products and programs can be promoted with these tools?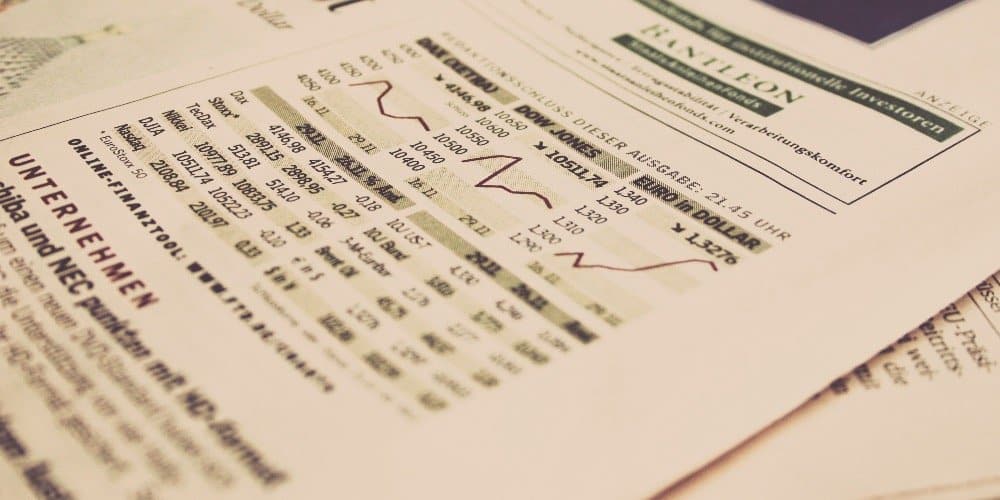 As you have probably guessed by now, this type of promotion mostly fits the programs dedicated to virtual products, or the things that are hard to showcase visually, but, at the same time, require a detailed explanation.
Here, AliDropship affiliate program is a good example. It is aimed at the products (additional pieces of dropshipping software, custom-made dropshipping stores and webstore development services) that you can't physically touch or see. Still, as you understand, the buyers of these products need some relevant feedback and knowledge (what is dropshipping, what to expect when you're ordering a ready-made store, when will the first sales happen, etc.), so there are lots and lots of topics to write about!
Still, you can advertise almost anything through writing, even sleep masks and plant-patterned room décor. It's only up to you to decide how to promote affiliate links with the power of texts and which channels to use for their distribution!