How To Create Blog Content Strategy For Your Business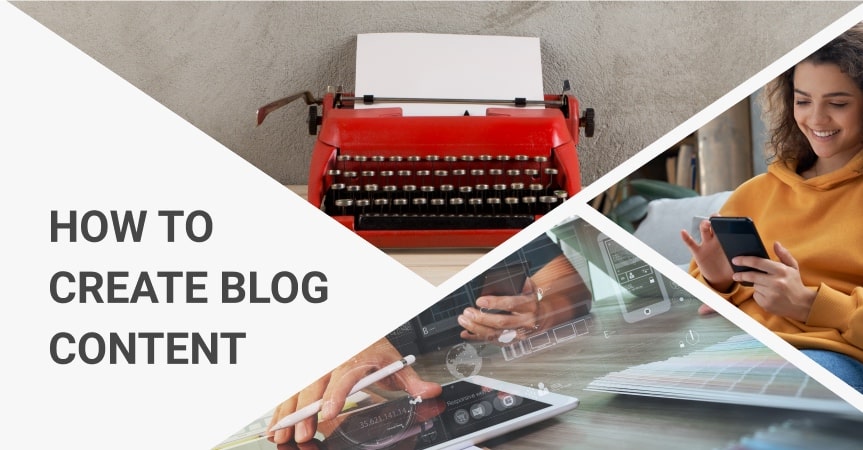 Does your online store have a blog section? If so, great – because you not only have a great source for website traffic, but also a fun destination to connect with your customers while promoting your brand. But how does one go about with establishing posts on his blog? What should he write about? How can he turn his posts into calls-to-action or nuggets of wisdom that can translate into sales? To clear things out, in the today's post, we're going to take a look at how to promote your online store with the power of blogging! To help you create a winning blog content strategy, we'll discuss how to start up your website blog and create engaging content – here we go!
7 steps to designing the right blog content strategy
#1 Know what your blog goals are
Like with social media posts, blog posts need to have a strategy too. Whether your posts are meant to inform (and be shared) or drive customers to purchase items through tooting product benefits, blog posts work greatly on your very own ecommerce site by sharing knowledge, industry/niche insight, or fun stories about your company, staff, or customers.
Be sure your blog has a section where readers can leave comments and share your post. This helps reach engagement goals for your post. If you are trying to increase sales through product links, make sure your links work properly. If you want to increase SEO, make sure you have fitting keywords (more on that in a second) and good on-page and off-page links.
#2 Find out what is relevant to your niche and audience
Once you know your website's audience and niche (which by the time you create or buy a retail website, you should already be crystal clear of), you can better determine what type of content your shoppers will resonate with. For example, if you're an online shop selling workout gear or accessories for instance, you can center your blog content strategy around workouts, nutritional meals, ways to reduce stress, pain management and massage methodology, just to name some examples.
#3 Create a content plan
Once you can highlight what type of information can be of value to your audience, it's time to plan out your posts. Whether it's cool behind-the-scenes trivia about your company or some community giveback initiative or a fun food recipe, utilize your blog to promote your online store through bringing insight and knowledge to viewers.
While there isn't an ideal number of times to post, try to aim for at least one blog post a week. If you have more manpower or become part of a larger company, daily posts could be great. If you are the sole person for your marketing or have a growing team, you can delegate different blog posts or categories/post types to different people. For example, one person can gather posts on trending topics in your industry and another can do write-ups that give insight into your company's history or employees (ex. Interview with CEO, marketing manager). The key is to be consistent. Don't write one post then go MIA for 2 weeks.
#4 Dive in on keywords
And when you create your content plan or start your posts, be sure to find a main keyword or phrase or handful of phrases you want to focus on for each post. The Google Keyword Planning Tool is a popular go-to (and it's free). The Keyword Magic Tool by SEMRush is also a great free alternative, as are other options such as WordTracker or the Moz Keyword Explorer. Note these all require you to register for an account to get started, and Google requires billing information in case you want to run PPC ads.
#5 Be informative and be fun
Remember, blogs are a place to bring in traffic to your website. So the stuff that you are posting should be of value to readers: from did-you-know information about subjects in your niche or fun ideas for gifts or how to incorporate some of your products for certain situations (ex. Best kitchen accessories for a first-time homeowner).
#6 Be sure to distribute
Do you have a weekly newsletter or monthly round-up email that you send to customers? Or are there scheduled promotional emails? Whichever you utilize, make sure your blog is a part of it! Work with your graphic designers and copywriters (or do it yourself) to dedicate a section of your emails to highlight your blog or feature the latest post. This ensures your contacts list is seeing your posts.
You can also regularly link your blog posts to your social media such as Twitter or Facebook or Instagram to increase your potential traffic.
#7 Seek out guest bloggers
Speaking of increasing potential traffic, one great marketing spin on your blog is to feature guest bloggers. And this plays greatly into working with influencers – you can have a personality guest-write a series of posts about his or her experience being in your niche (beauty, fitness, decor, etc.) or favorite items from your website.
Examples of great company blogs
How do large-scale corporations promote their businesses through blog entries? Here are some inspirational examples to take a look at.
The Container Store
The U.S.-based home-storage solutions chain store features a blog on its website called the What We Stand For Blog. The page features many posts on community and corporate efforts, as well as those on storage ideas and home organization tips. The blog also features some employee highlights and how they get cleaned up at home. The Container Store's blog showcases a great way to shine the light on your involvement efforts in your niche (taking part in eco-friendliness events, design scholarship contests) and showing corporate culture (hiring events, employee spotlights), all the while weaving in highlights about your products (organization tips).
H&M
The international fast-fashion chain serves up engaging posts through what is known as the H&M Magazine on its website. The publication features a diverse range of topics, from how to dress and pair clothing for the seasons to corporate efforts towards employee equality and interviews with designers and celebrities. The blog allows viewers to not only engage with H&M's releases, but also see how the brand plays a role in influencers and figures in the fashion industry, all while playing another role as a socially-responsible brand.
Sprouts Farmers Market
A health-foods grocery chain located in the U.S., Sprouts Farmers Market is a destination for conscious eating and eco-friendly lifestyle – so it comes as no surprise that the company has a bustling blog. Although blandly titled as "Articles & Resources" on its website, the blog boasts a sales-driven blog strategy by showing items for different occasions, seasons, and themes; this ensures customers have visibility to what sauces or snacks or fruit they want to pick up on their next visit. The blog also features guest chefs and wellness and fitness tips, rounding up a very engaging blog that positions the happy-eating supermarket as an expert in the niche of supermarket chains.
United Airlines
When your business is about traveling the world, you've got a lot to share with everyone, right? Although selling a service and not so much an actual product, United Airlines still makes incredible use of its blog, called Hub, to share travel tips, company news, travel recaps and stories from actual employees, and community efforts. You can see great blog title ideas with information in numerical lists, which makes for an easy click and read for viewers. The blog posts span different subject matters from tips to personal stories and recaps of trips – this all makes for a mix of content that is informative and entertaining, which is the ideal balance to strive for with blog content.
These examples give fantastic insights into how to promote your online store with the power of educational, entertaining, and informative articles. Using these tips to create a powerful blog content strategy, you'll be able to boost your own in-store blog significantly – and make a positive change to your overall business performance as well.
How to run a blog with no effort? [Solved]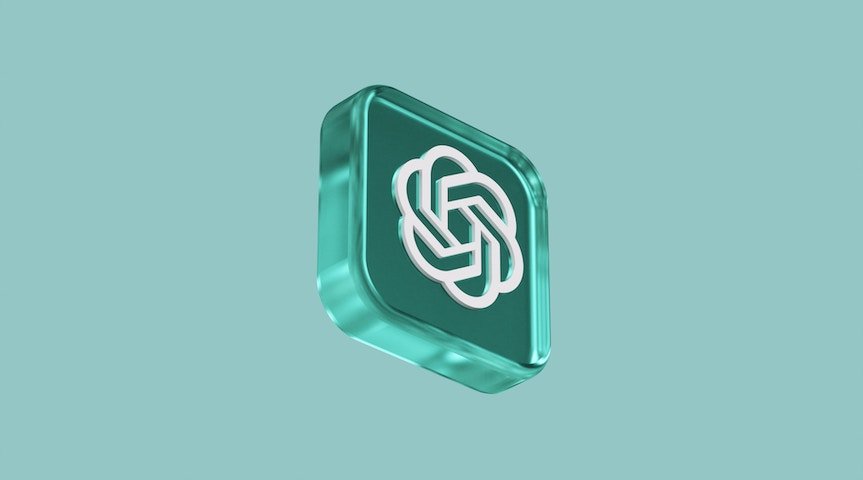 As we live in an era defined by rapid advancements in technology, we must leverage these innovations to optimize our work processes. In the realm of blogging, this means using cutting-edge tools and software to ease our tasks.
Specifically, we can harness the power of Artificial Intelligence (AI) to streamline various aspects of blogging. One such AI is ChatGPT, developed by OpenAI, which has been trained to understand and generate human-like text. This AI can create a perfect blog content strategy for you and transform the way you manage your blog, significantly reducing your workload while ensuring consistent, quality content.
Here's a detailed rundown of the various blog activities ChatGPT can perform for you.
ChatGPT can generate new blog content based on specified topics or keywords. This includes everything from full articles to social media posts, making it an ideal tool for maintaining a steady flow of new content.
Content Editing and Optimization
The AI can proofread and revise existing content, ensuring it is free from grammatical errors, redundancies, or awkward phrasing. It can also optimize content for SEO, incorporating keywords naturally and offering suggestions for meta descriptions and tags.
ChatGPT can handle comment sections, answering queries or comments in a timely manner to maintain reader engagement.
Struggling to come up with new blog topics? ChatGPT can generate numerous relevant and engaging blog post ideas based on your blog's niche.
Whether it's a newsletter, promotional email, or a personalized message, ChatGPT can help draft compelling emails that keep your readers informed and engaged.
The AI can help in repurposing your blog content into different formats, like social media posts, infographics, and videos scripts.
Creating a Content Schedule
ChatGPT can assist in creating a consistent content schedule, ensuring a regular flow of posts.
Using AI like ChatGPT for blogging can offer numerous benefits. It not only saves time and effort but also helps maintain consistency, which is crucial for engaging and growing an audience. Additionally, AI ensures optimization for better visibility and reach. However, while AI can significantly ease the blogging process, human oversight remains essential to ensure the quality and relevance of content. Combining AI's efficiency with human creativity can offer the best results for running a successful blog with minimal effort.
Now you know how to create a blog content strategy and run a blog effortlessly. Would you like to make the most of your business with AI? Use ChatGPT on your own or get your store with a ready-to-go AI SEO and blogging strategy in one click!