Dipping Your Toes in Ecommerce: A Beginner's Guide to Small Business Solutions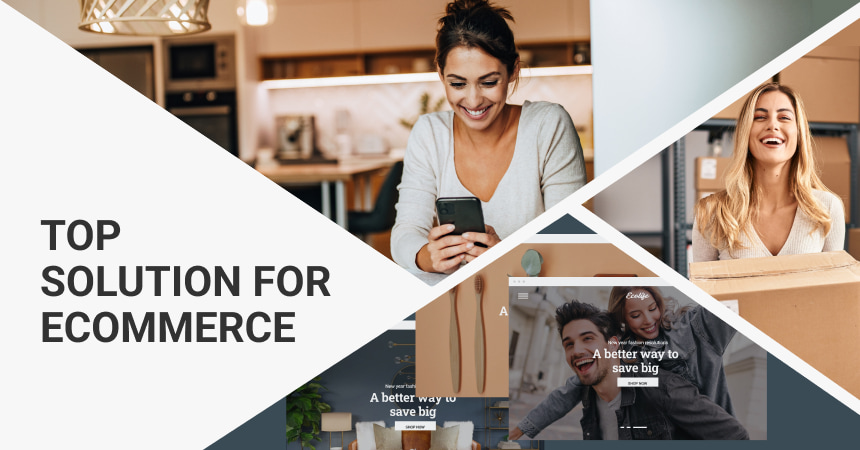 Hey there, future business mogul! Ecommerce may seem like a big, scary word full of complications and technical jargon, but fret not! In reality, it's simply about selling products or services online – think of it like setting up your own digital marketplace. Get ready to meet the best ecommerce solutions for small business!
Nowadays, ecommerce has become a thriving industry, and one of its most popular methods is dropshipping. The concept is simple: you sell products on your online store, but instead of keeping stock, you buy the product from a supplier once a customer makes a purchase, and the supplier ships it directly to the customer. In essence, it's a game-changing way to conduct business online without the hassle of inventory management.
Running an ecommerce or dropshipping business carries many benefits. For starters, it's a relatively low-risk way to enter the business world, as it requires less capital compared to traditional retail models. Plus, it offers the freedom to work from anywhere, flexibility in the products you sell, and the potential to scale up quickly.
So now that we've covered the basics let's dive into the five most popular ecommerce solutions to kickstart your online business journey.
A Quick Dive Into Ecommerce & Dropshipping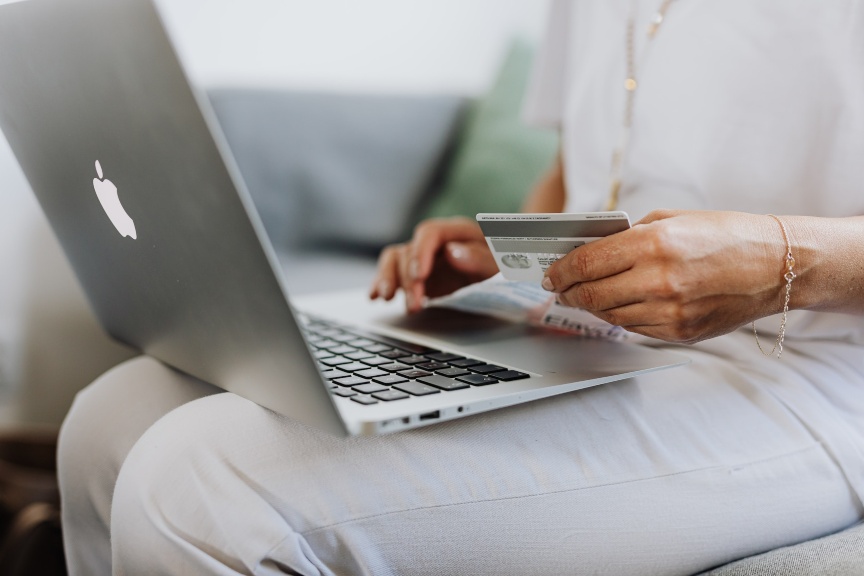 Ecommerce, simply put, is buying and selling goods or services online. Over the past decade, it has grown exponentially, making it a popular choice for budding entrepreneurs.
One particular ecommerce model that has gained immense popularity is dropshipping. In a dropshipping business, you sell products without holding any inventory. When a customer purchases an item from your online store, your supplier ships the product directly to the customer.
No need for a warehouse or packing parcels yourself – pretty neat, right?
The Perks of Ecommerce and Dropshipping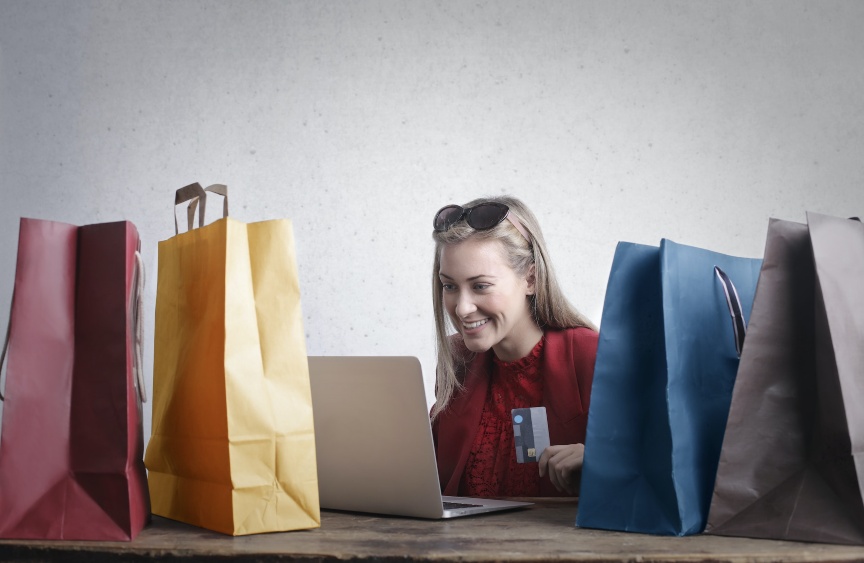 Running an ecommerce or dropshipping business offers numerous benefits. From the comfort of running your business from anywhere in the world to a wide reach of potential customers, the perks are endless.
One of the biggest advantages of dropshipping is that you can launch an ecommerce store without investing thousands of dollars in inventory. Since the products are purchased only after the customer makes a payment, the initial cost of setting up a dropshipping business is quite low compared to traditional retail models.
Running an ecommerce business is much easier when you don't have to deal with physical products. With dropshipping, you don't have to worry about managing a warehouse, packing and shipping orders, tracking inventory, handling returns and inbound shipments, or continually ordering products.
A dropshipping business can be run from just about anywhere with an internet connection. As long as you can communicate with suppliers and customers easily, you can run and manage your business.
Since you don't have to pre-purchase the items you sell, you can offer a wide array of products to your potential customers. If suppliers stock an item, you can list it for sale on your online store at no additional cost.
In a traditional retail business, if you receive three times the number of orders, you'll usually need to do three times as much work. With the dropshipping model, most of the work to process additional orders will be borne by the suppliers, allowing you to expand with fewer growing pains and less incremental work. Sales growth will always bring additional work – especially related to customer service – but businesses that utilize dropshipping scale particularly well relative to traditional ecommerce businesses.
Plus, with low startup costs and no need to manage inventory, a dropshipping business is an appealing option for many newbies in the ecommerce world.
Shopify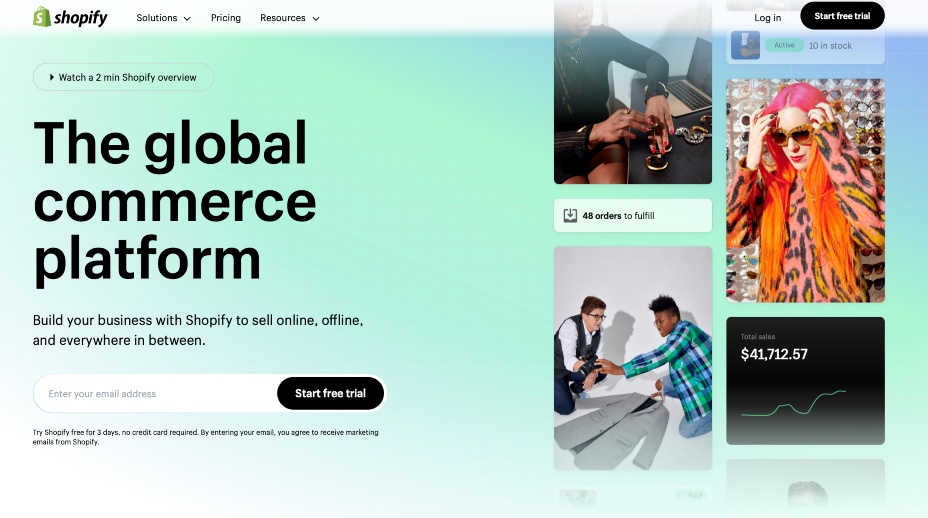 If you're looking for a platform that simplifies everything, Shopify is your go-to. It's an all-inclusive platform that helps you set up your store, customize your storefront, track sales, manage inventory, and so much more. Its user-friendly interface makes it perfect for beginners while its scalability caters to the growing needs of your business.
Features:
Wide range of themes and plugins
24/7 customer support
SEO-friendly platform
Integrated payment solutions
Advantages:
Easy to use
Customizable and scalable
Robust support system
Best For: Beginners seeking a full package ecommerce solution, growing businesses
WooCommerce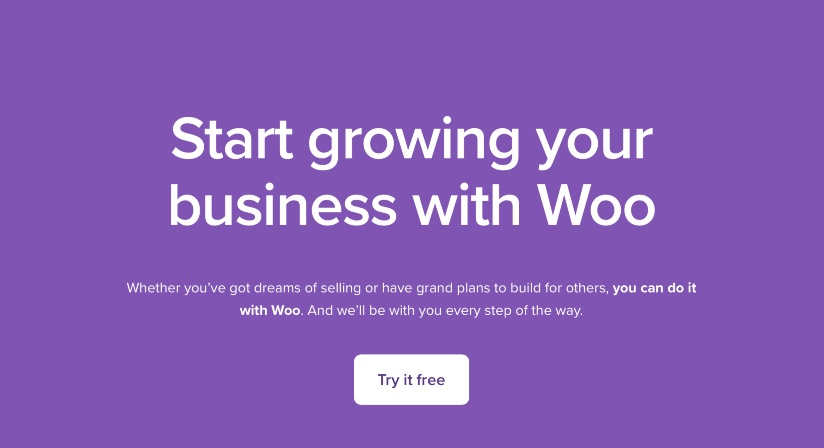 For those already comfortable with WordPress, WooCommerce is a powerful extension that transforms your WordPress website into a fully functional ecommerce store. It offers complete control over your store, from design to shipping, and pretty much everything in between.
Features:
Seamless integration with WordPress
Complete customization
Extension library for added functionalities
Advantages:
Great for existing WordPress users
Complete control over store
Best For: WordPress users, tech-savvy entrepreneurs
Magento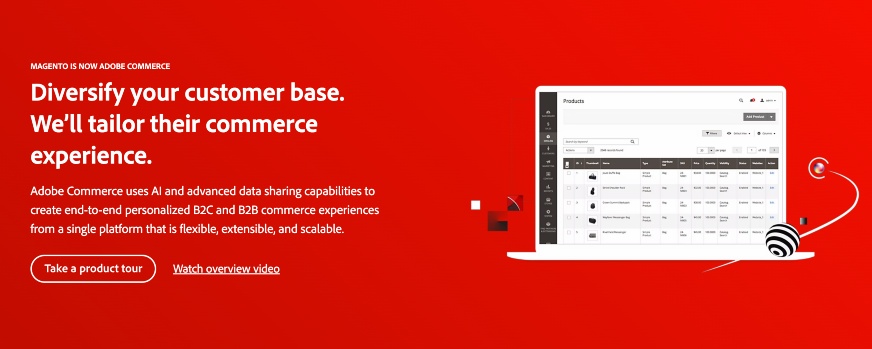 Magento caters to larger businesses with its advanced ecommerce features. If your business has outgrown simpler platforms and you're seeking more complex, scalable solutions, Magento might be your best bet.
Features:
Advanced SEO tools
In-depth customer segmentation
Customizable security permissions
Advantages:
Advanced features for large businesses
Highly scalable
Best For: Large businesses, enterprises
BigCommerce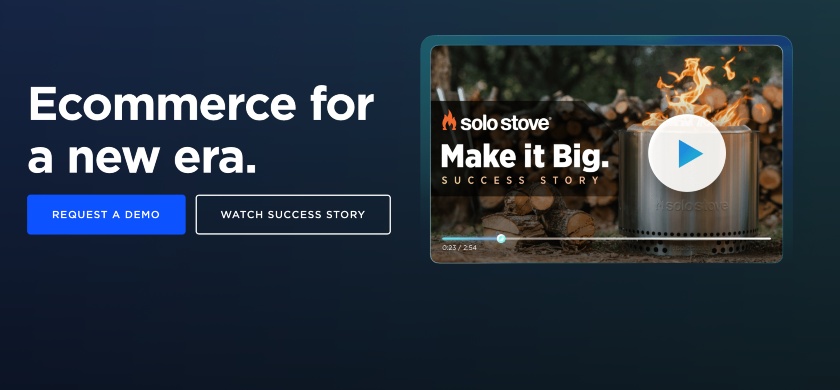 BigCommerce is an excellent choice for businesses looking for a versatile, feature-rich platform. It offers advanced tools and functionalities, like a built-in blog, product review features, and more. It's perfect for businesses aiming to expand their reach and capabilities.
Features:
Built-in blog and product review functionalities
Comprehensive SEO tools
Multi-channel selling
Advantages:
Advanced features
Supports growth and expansion
Best For: Businesses aiming for growth, those needing advanced tools
AliDropship: The Ultimate Dropshipping Solution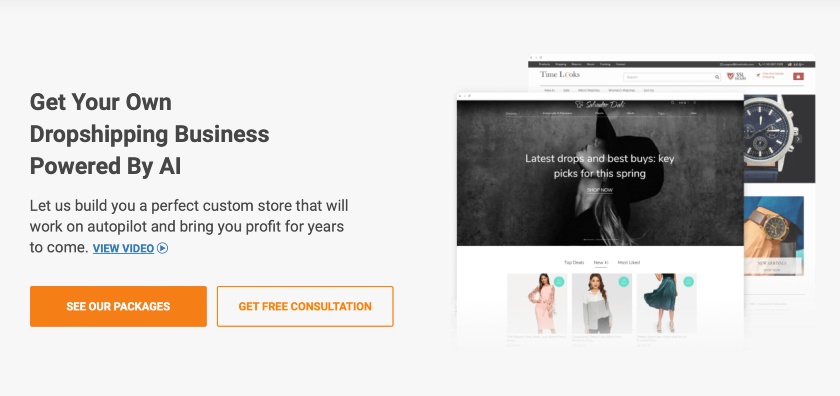 Ever dreamed of owning a successful online business? Well, with AliDropship, you're just a few steps away from that dream. This phenomenal ecommerce solution offers a complete package to build your very own dropshipping store – for FREE!
Features:
Automated store management
Smart auto-promotion strategy
Top-quality product pages with best purchase prices
Advantages:
Easy to use
Fully automated system
Managed and supported by professionals
Profitable niche selection
Best For: Anyone looking to start a dropshipping business, those wanting an automated online business
Here's how it works
Place an Order

: Choose a package that fits your needs and order your custom dropshipping store.

Discuss Details

: A dedicated manager will connect with you, understand your preferences, and assist in selecting a profitable niche.

Sit Back and Relax

: The expert team at AliDropship will get busy crafting a top-notch custom store tailored to your preferences.

Get Your Ready Store

: Congratulations! You're now the proud owner of a dropshipping business without having to lift a finger.
But there's more! With AliDropship, you can access some awesome bonuses. Adding Sellvia to your order, you can enjoy:
50% more sales with super-fast 1-3 days shipping across the US.
Full access to a premium selection of top-selling products.
Massive profit margins due to the best purchase prices.
Maximum conversions with high-quality product pages.
Give your business an immediate boost from the get-go!
Dropshipping is a model that has proven its worth over time, offering a low-risk entry into the world of ecommerce, especially for new entrepreneurs. As we've seen, there are plenty of ecommerce solutions for small business owners to choose from, each with its unique features and benefits. But if you're looking for an all-in-one solution that gives you a high degree of control and scalability with minimum fuss, AliDropship could be just what you need.
Considering all the ecommerce solutions for small business, with AliDropship, you can step into the ecommerce world effortlessly. Choose the package that suits your needs best, share your preferences, and sit back as a dedicated team builds your high-class custom store. With an auto-promotion strategy powered by AI, it's a business that runs itself! Add Sellvia to your order and enjoy even more benefits like faster shipping, access to top-selling products, and more. Don't miss out on this fantastic opportunity to start your dropshipping journey!