How To Build A Brand: 8 Easiest Steps From AliDropship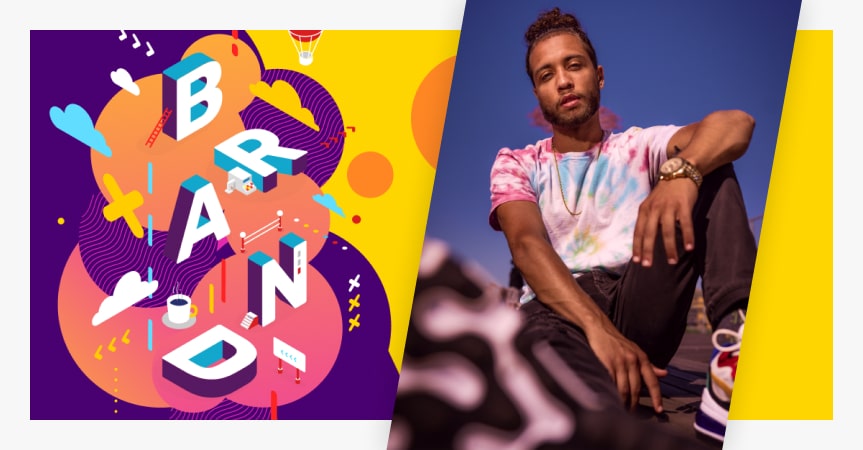 Do you wish to know how to build a brand? Are you interested in how you can benefit from this? In fact, there's nothing challenging about it: you're only 8 steps away from success!
It's not a secret for anybody that every year market competition becomes more and more fierce. And it doesn't matter what your business niche is, whether you resell sportswear or dropship consumer electronics, or something else.
As a rule, large companies gain the most profits. However, small business owners also take their piece of cake. So if you have a business, and you don't want to be left behind when fighting for potential customers, you need to follow a particular marketing strategy.
What is more, if you want to set long-term objectives, the knowledge on how to build a brand is a must for you!
This is exactly what we will touch upon in this article. So, you have a chance to learn the following:
Why build a brand?
How expensive and time-consuming is it to do that?
What can I expect from a personal brand?
How to build it, and which steps to take?
What should you avoid when creating one?
Let's don't drag it out, we are starting right now!
How to build a brand: what is a brand?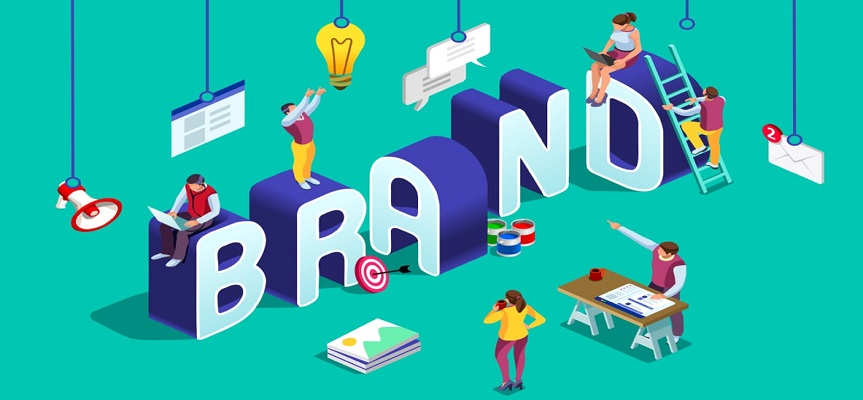 A brand is often misunderstood. Many people think that it's just a logo, and maybe a slogan. In fact, this is completely wrong. Brand creation is a global challenge.
What is it?
In the eyes of a customer, a brand is an image of a company.
It's an emotional response of a person that hears your company name.
For a business owner, it's not just a logo. The brand includes corporate advertising, client-focused strategy, company traditions, etc. It's through these very aspects that your potential customers decide whether to buy from you or pay attention to your competitors who are known, for example, for a higher level of customer service and so on.
What do you need branding for?
Do you want to run a one-day business? If not, and you are eager to develop it, conquer your own piece of the market, you couldn't manage without branding a business. You will have to do this sooner or later. Otherwise, the market will throw you overboard.
However, if you do everything right, customers will remember your company when hearing a particular niche.
For example, which companies do you remember when talking about sportswear? Yes, sure. It's Nike, Adidas, Reebok, etc. It's because these companies are one of the most successful in their industry. What is more, they have a long history and pay a lot of attention to branding.
It may seem to you that it's extremely challenging to get recognition. It refers to the fact that in most niches there are several leading companies. So, it's hard to compete with them.
However, there is a loophole that lets even a newcomer stay near the pioneer.
Your products should stand out in the crowd.
For example, they may have exceptional quality for a low price or something like that. Indeed, products from major manufacturers are often a lot more expensive than others. This is called overpayment for a brand.
If you handle this, when speaking about your store niche, people will think not only of top-class multinational companies but your venture as well.
Sounds promising, isn't it? So, let's go deep down to see whether it's difficult to create a brand.
How to build a brand: is it challenging?
In fact, it's not a quick process.
Some business owners think that building a brand simply means creating a logo and a slogan.
These aren't time-consuming tasks, and many entrepreneurs don't make any more branding efforts after completing them.
However, branding is not about that only. It's closely related to communication with clients, quality of service, and so on.
Actually, building a brand can be time-consuming. Nevertheless, if you do everything right, you're highly likely to get lots of benefits on a long-term basis and hit the jackpot.
Even if you think you're not able to cope with that, there is a way out for you! AliDropship is happy to offer you a lot of services which are to help you when running a business.
What do you get from building a brand?
You are probably wondering, is the game worth the candle? Let's check out what you can count on if having a brand.
Do you want your own company to become extremely popular worldwide? Would you like your product or service to be instantly identified?
So, if you start branding in the right way, your potential customers will try to look for your products only when shopping online/offline.
You need to make people keep your company name in mind. What does it mean?
If your brand products have several advantages when compared with the ones of your competitors, you can surely expect that your customers will come back to your store. In that way, it should facilitate creating your customer base.
Sometimes business can be fragile. However, if you pay enough attention to branding, it will come to help you. Even in the case of a crisis, or if you make some crucial mistakes, a company that is always at the hearing will make it easier for you to stay afloat. Why? It's due to the high level of customer loyalty.
If you succeed in branding, high revenues are not the only thing you may count on. When your company's products are in strong demand, the book value of your company is growing significantly. It means that if one day you decide to sell your business, you're more likely to benefit from it.
Let's imagine that you sell sportswear. Once you realize that your business has reached a certain threshold of success, it's necessary to think of how to expand it.
Suddenly you start selling sports footwear as well. And if your previous customers were satisfied with the quality of your products last time, they are quite likely to pay attention to your new items also. In that case, your sales are to increase substantially.
By the way, if you suddenly decide to change a niche you deal with, here are 2 more articles for you. This one describes the process of changing a niche. And this one includes the list of most profitable niches with low competition in 2023.
So, if you want to make the most of running a business, get recognition on the worldwide market, and insure yourself against economic shocks, all you need is to build a strong brand. Do you agree?
How to build a brand: 7 steps from AliDropship
Well, in order to grab the wheel and beat your rivals, you should know how to build a brand.
Here comes the list of steps from AliDropship on how to build a brand quickly and easily.
1. Find your target audience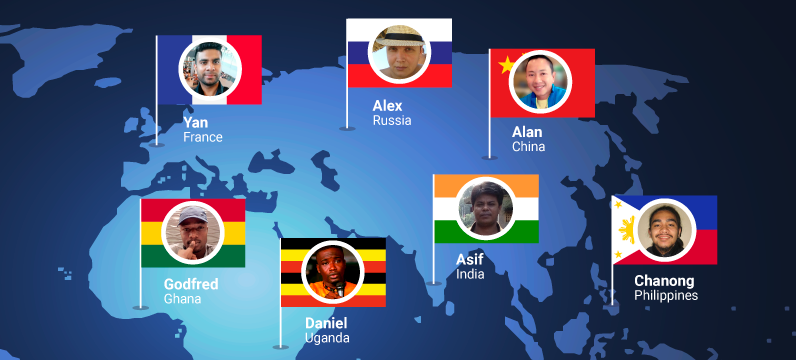 You should clearly understand who your potential customers are. So, here is a list of standard aspects you need to think of when defining your target audience:
Age
Sex
Lifestyle
Monthly income
Location
Employment, etc.
Don't try to target almost everybody! In this case, the percentage of people converted into customers is going to be extremely small.
2. Define your brand mission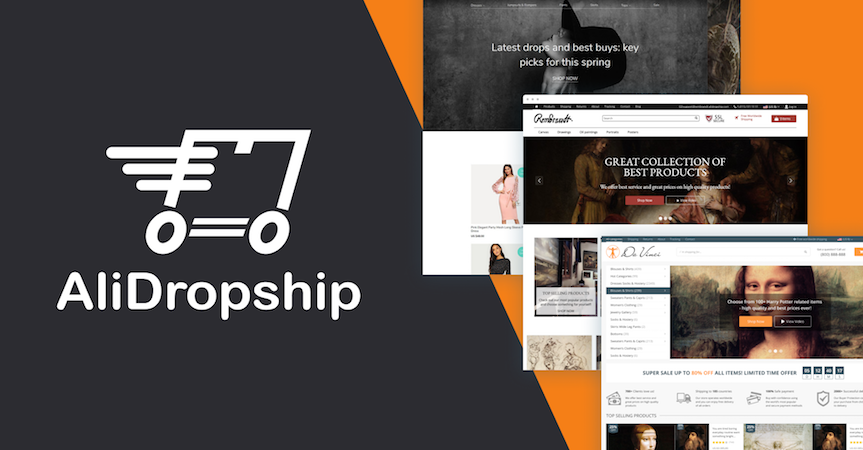 Brand messaging is one of the key aspects when talking about how to build a brand. You need to think of why your brand exists. What is it for?
Most successful brands define their brand missions in their slogans.
For example, let's consider the tone of voice of Audi, a well-known car manufacturer. The slogan of this company is 'Vorsprung Durch Technik', meaning "Being Ahead through Technology". So, they have a strong desire to point out that their primary goal is to provide their clients with cutting-edge automobiles.
Look at LG's slogan – 'Life's Good'. So we can see that managers from LG set a course for making their customers' lives a lot more convenient.
In fact, many customers are not just buying your products. They are eager to buy emotions that your products provide them with. And status.
Why do people buy smartphones from Apple? From a technical point of view, they are great but not always much different from smartphones of other manufacturers. Actually, people prefer to buy the status these devices provide them with. And in most cases, they are ready to overpay for this extra benefit.
3. Design a logo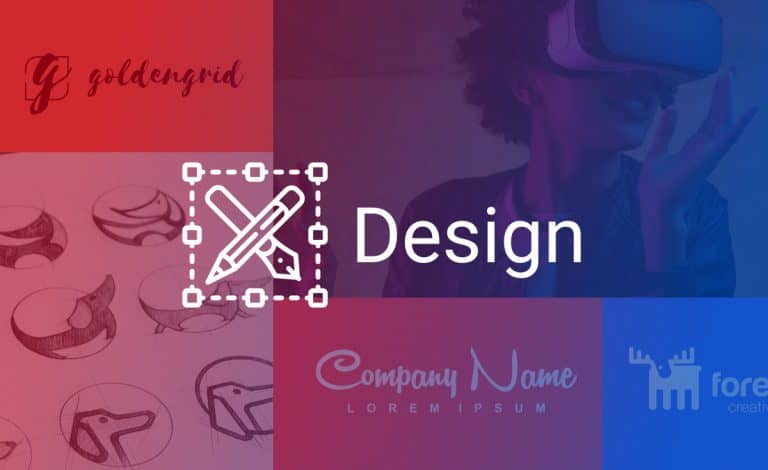 Then, start thinking about your company logo because it's a core part of your brand. Please remember that it would be a good idea to design a logo highlighting the niche you deal with.
It's all about the visual identity of your brand. You need to represent your brand as perfectly as possible.
So what is a logo? If you believe it's just a particular shape, you're not right.
A logo is fonts, color palette, background, etc.
Your logo should be unique. Otherwise, people will treat it as one of many.
Nowadays it's very popular to use a logo presented by a certain symbol.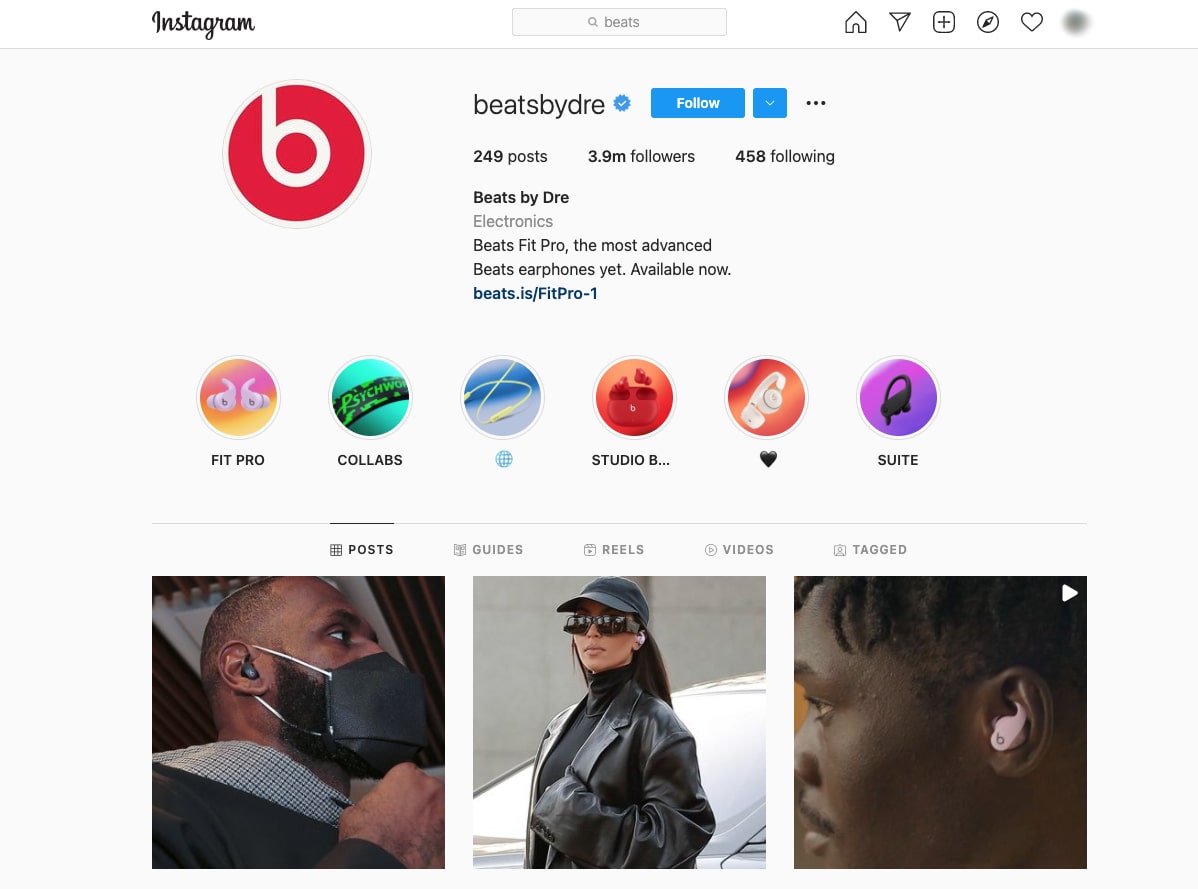 However, you may create a mix of a logo and inscription. It's a one-size-fits-all solution.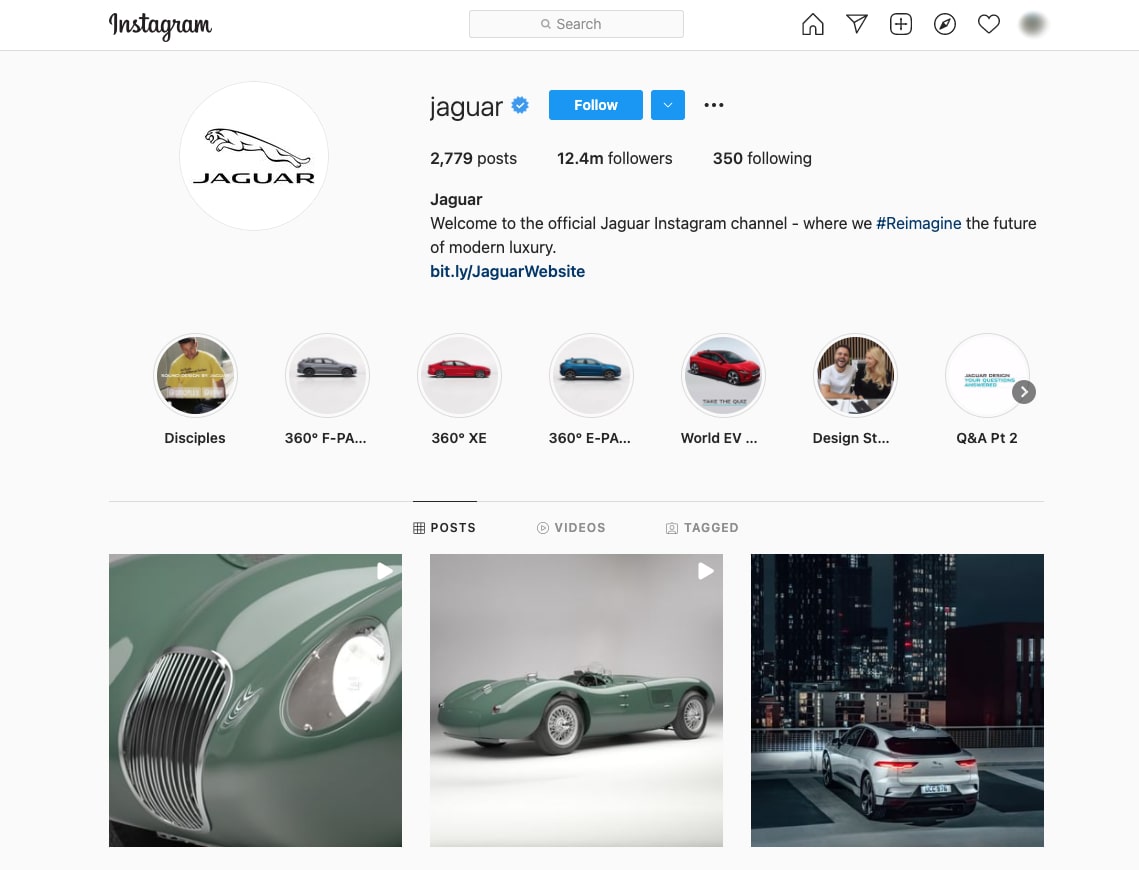 This will help to create your brand identity and broadcast it to the potential customers' minds. And when people see your logo on a billboard or on the Internet, they will recall your company, and what it offers. This is what a strong brand stands for!
Fortunately, even if you have no experience in designing a logo, you have an opportunity to address the team of experts from AliDropship. They will be glad to help you in this and make your business journey a lot more convenient and promising.
4. Build a marketing plan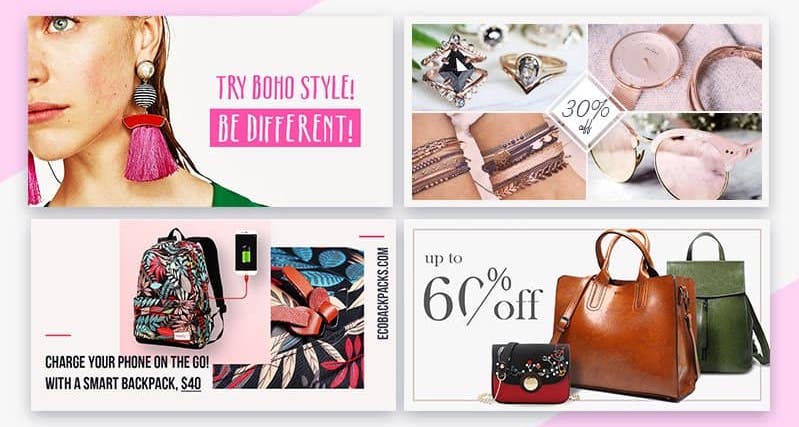 If you want to stand out from your competitors, you must know them well. So, conduct market research and find out the following:
What your rivals sell
How they produce it
Which pros and cons their products have
What promotion channels they operate
Which social media platforms they use
In that case, it would be much easier for you to highlight the advantages of your products and poach your customer base.
However, if you don't want to lose your personal time on things like that, you may look for a brand strategist.
5. Make your website user-friendly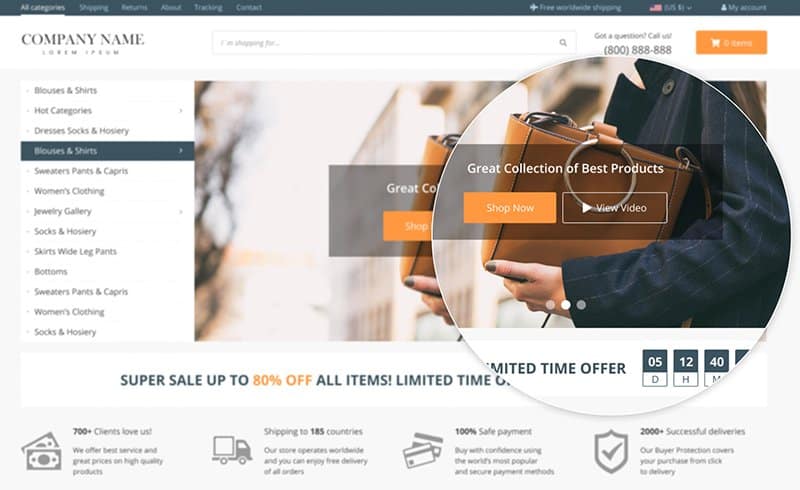 An easy-to-use website is a must-have for each strong brand.
When creating a website for your company, you need to keep in mind that it should meet your corporate style. When an Internet user gets into your website, they should understand that it's a particular brand's page. And this should happen as fast as possible.
Then, try to make your website user-friendly. Many large companies don't focus on that. So you have a chance to fight a piece of your target audience due to the high level of customer service.
It's also essential to make your website work fast. How to do this?
Try to optimize the images because they have a strong influence on the website loading speed. For that purpose, you may use our brand new add-on – SEO Image Optimizer. It will not only optimize image size but also let Internet users find them a lot easier.
6. Use SMM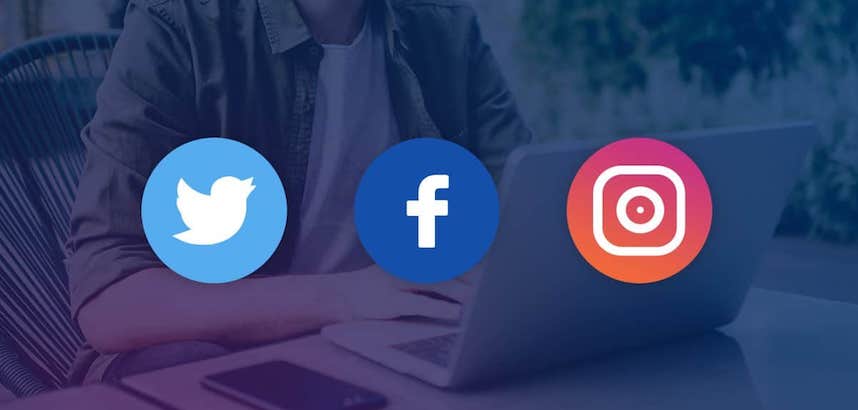 So if you know how to build a brand, but have no idea of how to promote your business, turn to SMM.
Nowadays social media marketing is one of the most useful tools when speaking about business promotion. But how to use it?
First of all, turn to Step #1. Try to find out which social media platforms are the most popular within your target audience. Then, create an account in that very social network and start boosting it.
For example, if you're going to target young people, you should choose Instagram. This social network provides you with two ads options – paid ads and Instagram shoutouts.
We strongly recommend you turn to Instagram shoutouts because it's cheaper and more efficient.
Well, you need to post content related to your niche. By the way, to date, it's very popular to show you how your business works inside. Instagram accounts like this collect millions of followers.
What is more, it's a great idea to personalize your business. It means that you choose a person who is going to become an embodiment of your brand. It may be a famous person, for example, a blogger or a micro-influencer.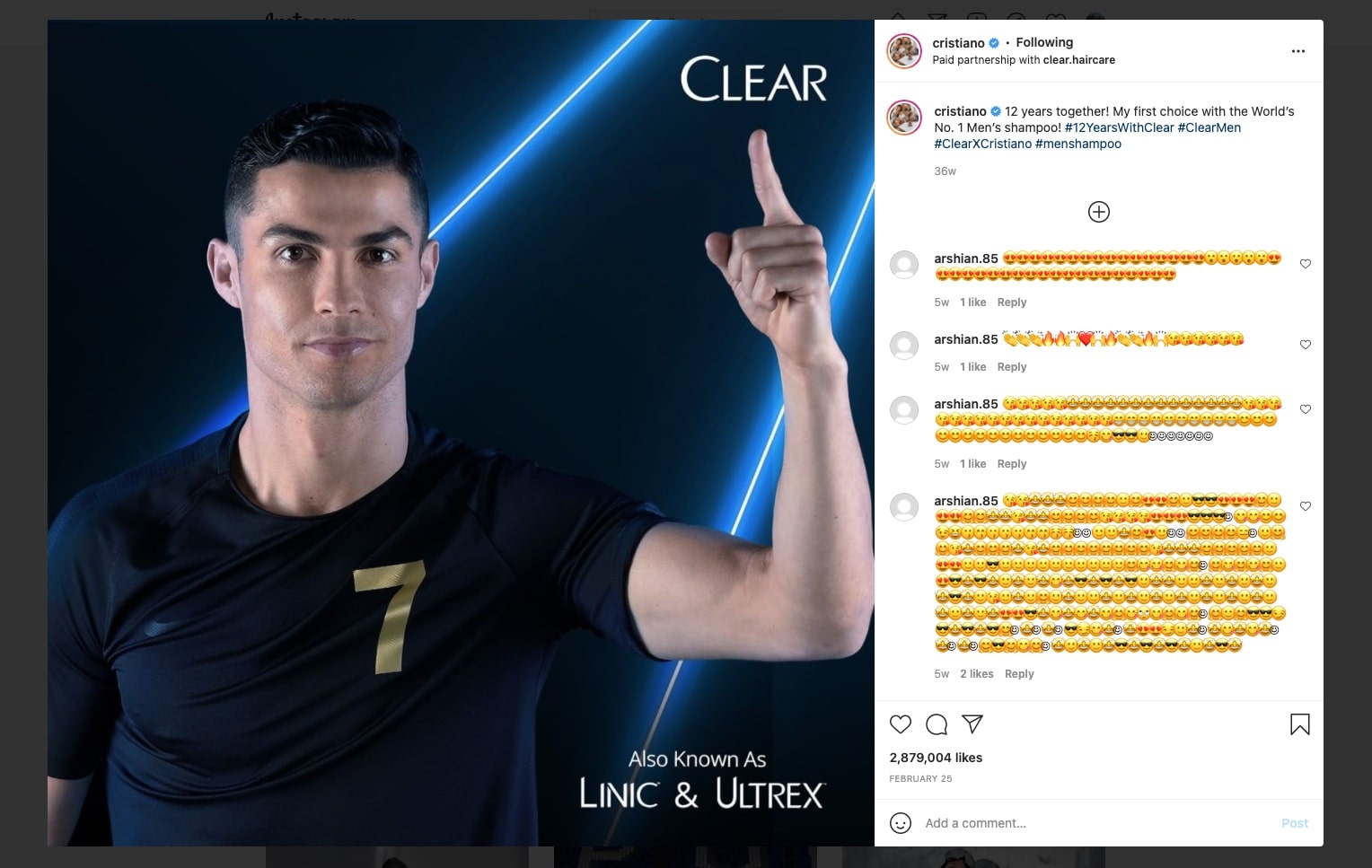 Or you as well.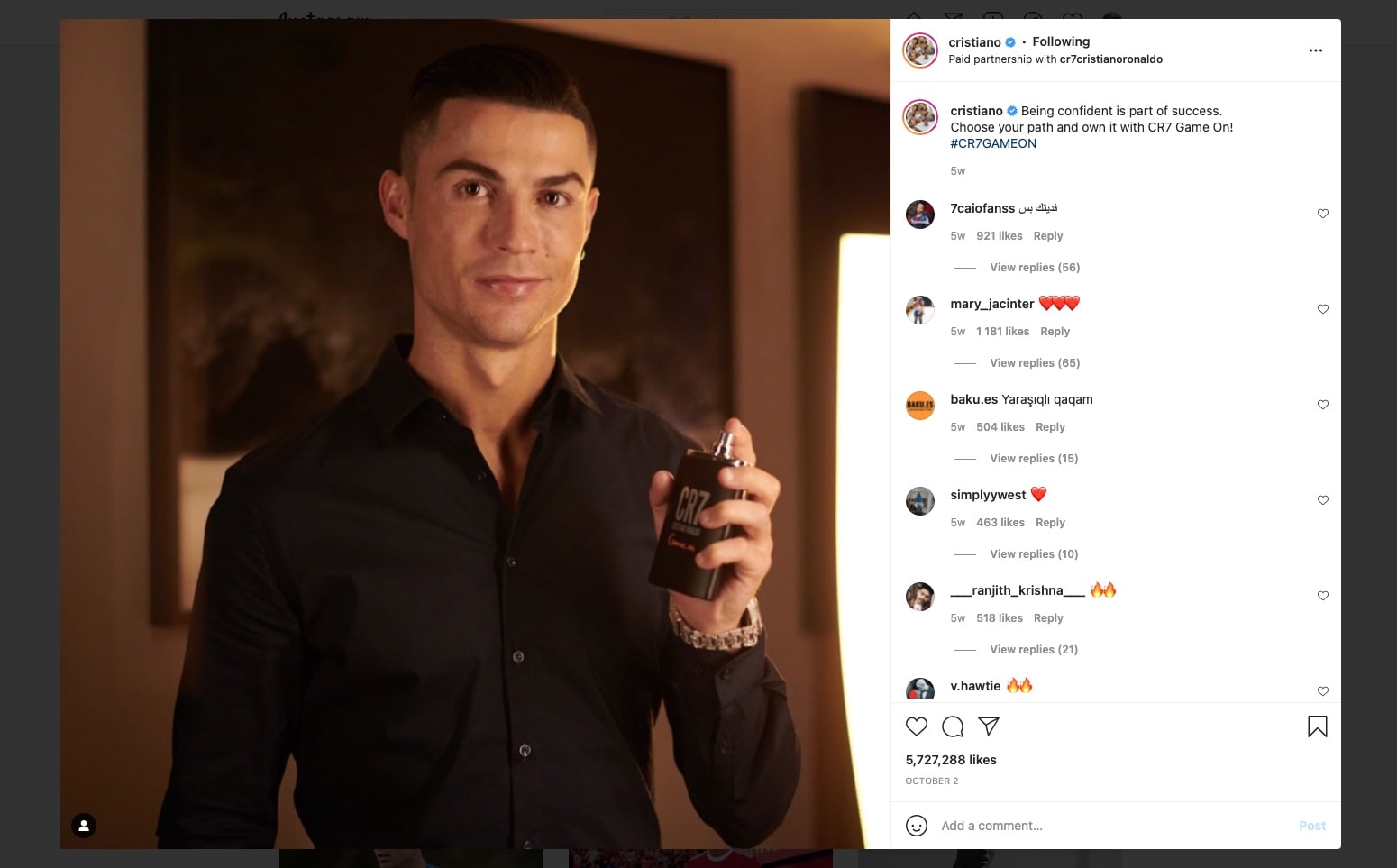 In that case, your brand will be more recognizable.
By the way, AliDropship offers you several services related to SMM. For example, we are glad to offer you an IT solution to promote your business on four top social networks. What is more, we have several marketing services in order to help you in writing posts for Facebook and Instagram, creating traffic-generating ad and blog posts, etc.
7. Tell your brand story
To increase the brand's credibility and customers' interest in the products you sell, it's a great idea to tell them about your brand story. Tell them how you started, which decisions became crucial, etc.
World brands realized this can help you build a brand. And they rely heavily on it. That's why we know that, initially, BMW designed aircraft engines. And we know there was a time when Toyota specialized in sewing machines. And this is still reflected in the company's logo: the usual ovals we see on Toyota's logo are a needle and thread.
BTW, if Toyota doesn't focus its marketing effort on its logo, marketers from Audi always praise its logo as much as possible. Otherwise, we could overlook the fact that Audi was started as a cooperation of 4 car producers.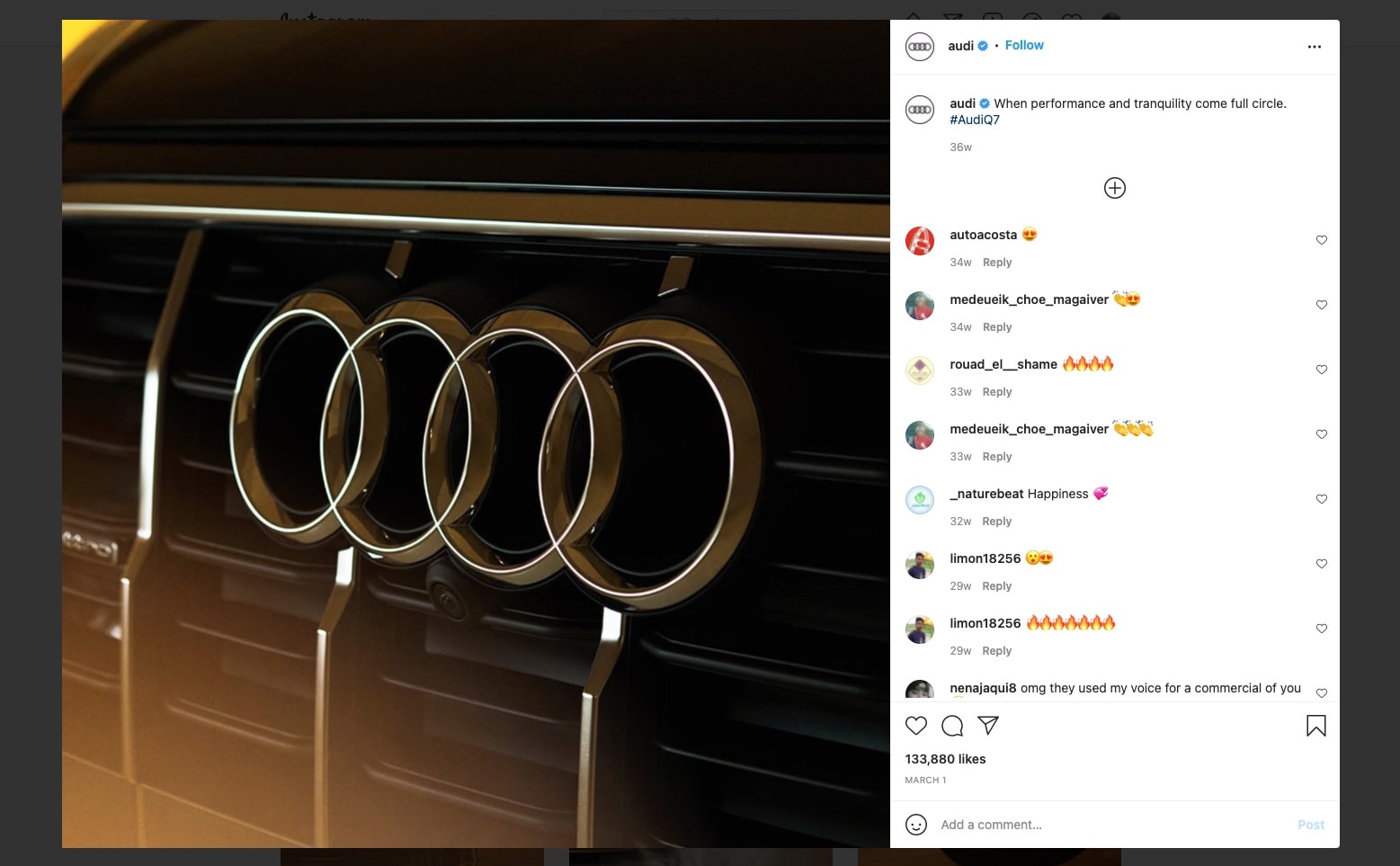 Do you want your customers to always remember your company? Feel free to tell them the brand story. In that case, they will take it through the years.
8. Share feedback

Today most people look for feedback before buying something. That's why you are to give them what they want!
Ask your previous customers to send their feedback, and then, post it on your website and social networks. First, you will have to offer them something for this. For example, it can be a discount for the next purchase or something else. Over time, when your brand will be popular enough, your customers will leave feedback without expecting a reward.
In practice, people are more likely to believe other clients than you. So, pay attention to the real-life feedback and provide your brand with additional promotion.
What should you avoid while building a brand?
There are some common mistakes which both newcomers and experienced businessmen make regarding the brand building. Here they come.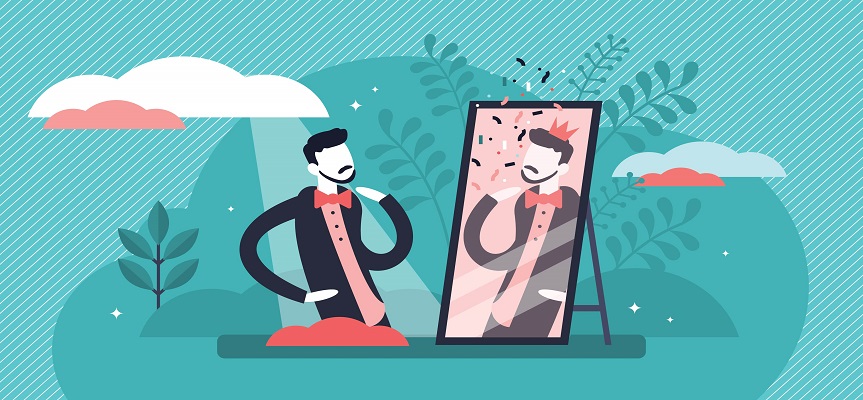 Many people who run a business are always trying to focus on their tastes only when making a decision. This is fundamentally wrong.
Remember that you should target your potential customers. It's they who are going to choose your products out of others. Not you.
If you are doubting your decision, do the testing, conduct research, etc.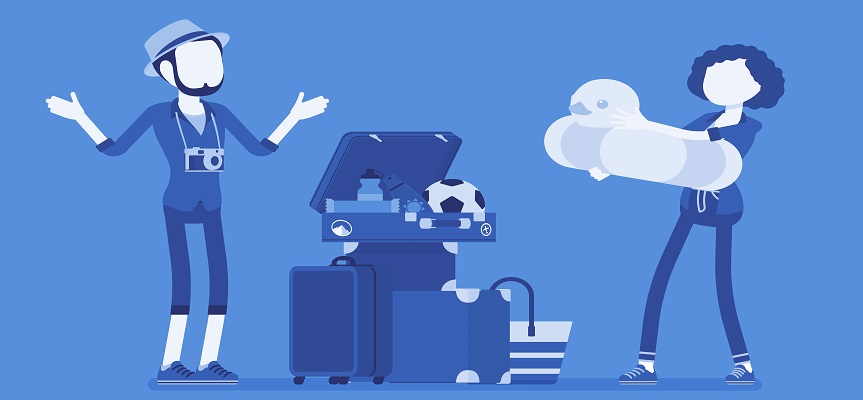 In the very beginning, we have mentioned that building a brand is not a quick process. It may take you a certain amount of time and, in some cases, money.
However, rest assured that if you do everything right, you are highly likely to succeed on a long-term basis. Over time, your brand name will start working for you.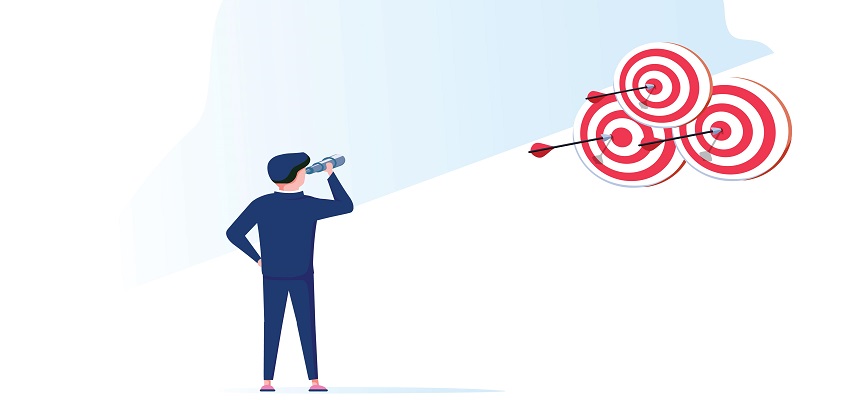 Don't try to fight the world! In most cases, companies targeting everybody fails.
Many people think that by reducing the audience you shorten the level of profit. In practice, this is not right.
Moreover, when targeting everyone, your products risk losing their individuality.
So, focus on defining your target audience. It's the key to your success.
Final thoughts: how to build a brand
It's not that easy to build a brand. It can take some time and effort. However, the game is worth the candle because as a result, you can get extremely high profit, audience recognition, and so on!
So if you follow the AliDropship instructions you're very likely to succeed.
Let's go through them once again.
Find your target audience
Define your brand mission
Design a logo
Build a marketing plan
Create a website
Use SMM
Share feedback
Tell your brand story
Now count on yourself or leave it to experts, and make your business journey more convenient and profitable!