11 Must-Know Facebook Ads Tips To Skyrocket Your Sales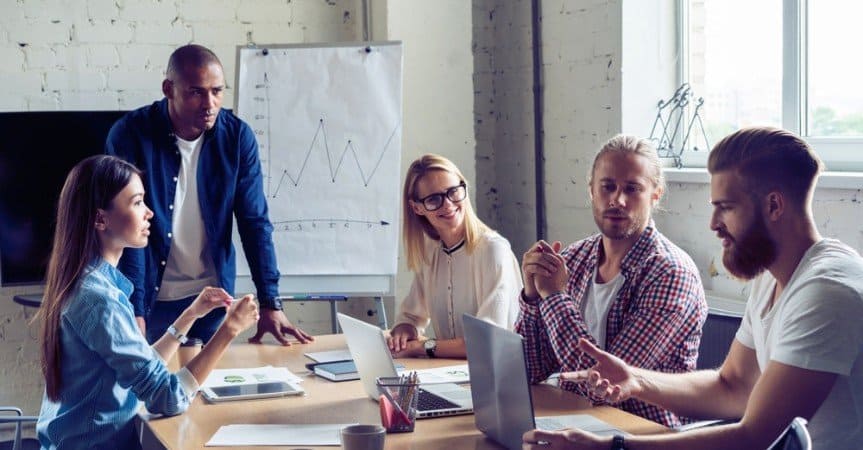 Do you want to make the most out of your Facebook marketing campaign? Here are the 9 handy Facebook ads tips and tricks that will help you with this!
Facebook is a very powerful promotional tool used by business companies of any type and size.
Actually, there are good reasons for this.
Facebook is popular with both young and old and has millions of users from all over the world. Just think, 1.47 billion people visit Facebook every day and over half of them do it multiple times!
Besides that, people spend an incredible amount of time there. The statistics indicate that the average American spends 58 minutes on Facebook scrolling feed, reading the news, and chatting with their friends.
That's why marketers try to use this social media as often as it could be and gain the maximum benefit from it.
We hope that you wish to learn more about this effective marketing tool, too, and start advertising on Facebook right now! And we'll do our best to make your Facebook marketing journey as smooth as possible.
Here are 11 powerful Facebook ads tips that will help you get the most out of your marketing campaigns and easily grow your eCommerce business.
Facebook Ads targeting tips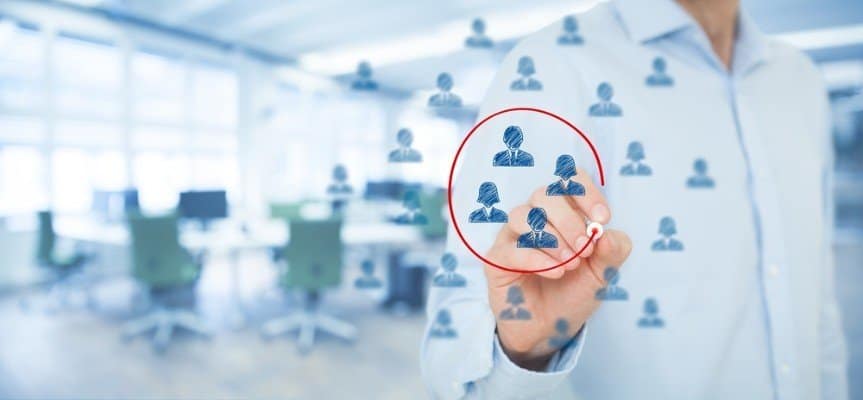 Target people by location
If you regularly do a target audience analysis, you probably know what people are interested in your business and where they mostly live. Thanks to Facebook location targeting option, you can easily reach these people.
As a rule, the platform uses mobile signals, IP addresses, and profile data to determine its users' locations. So if you're traveling the world, Facebook will know about it and will show you the ads that are in some way related to your current location.
And you can use this option to your own advantage.
With Facebook ads, you can target users based on their countries, cities or even on a specific place. So you can enter any physical address in the search box and target all the people who are around this area.
Besides that, Facebook allows you to show your ads:
Everyone in this location
People who live in this location
Users recently in this location
People traveling in this location
When selling products online, it's reasonable to choose a country that makes the most sales and target people who live in this location. However, it doesn't make sense to target "people traveling in this location". This is due to the fact that there is a great chance that they just won't notice your ad copies or your offer won't be relevant for them.
Target customers by their behavior
Facebook allows you to target specific audiences with very different behaviour patterns.
As you can see, Facebook has lots of categories, which include lots of subcategories. If you regularly analyze your audience, you can suggest what your customers like, what devices they usually use, what payment methods they prefer, etc.
Based on this information, you can create and target lots of small custom audiences instead of a large one. So, for example, you can target the event creators who use all mobile devices or console gamers who prefer smartphones to tablets. Or event creators who like smartphones. Everything is up to you.
Divide your target audience into groups
If your audience is the whole world, it's better to create different Facebook campaigns for every region (Asia, Africa, Middle East, etc.) It helps you better evaluate the success of your Facebook ads and therefore minimize your costs.
After some time (2-3 weeks), you will need to analyze what regions make the most sales and divide them into countries. So you'll understand what countries have good potential and deserve your attention.
Of course, the more targeting groups you have, the more money you need for advertising. However, it's worth it. If you take these steps at the early stages, you will have more chances to save lots of money on the audiences that don't work.
Facebook ads writing tips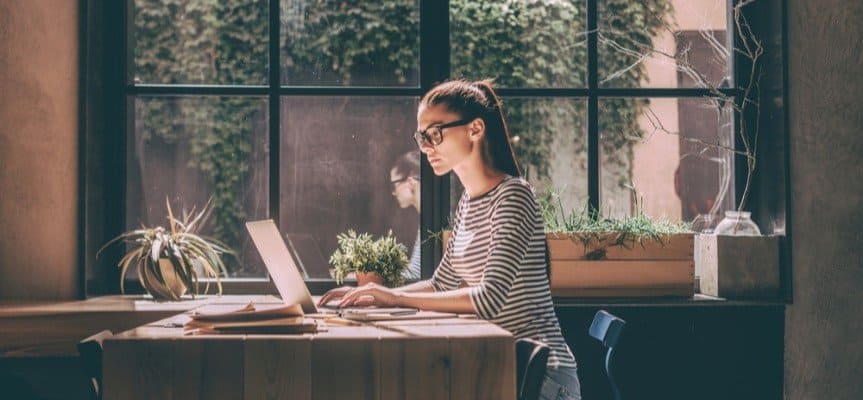 Stop selling
"Stop selling" is one of the most important Facebook ads tips that we can give you, although it sounds a bit strange.
These days we see so many ads that our brain just ignores most of them. When detecting an ad, we usually try to scroll or close it.
That's why marketers use special tricks which help them reach their audiences and increase sales. One of these tricks is avoiding persuasive advertising.
Your ads will have more chances to be noticed and clicked if you offer people not a product but a solution to their problems.
Try this and your ads will bring you more results.
Use numbers in headlines
Catchy of funny Facebook ad headlines will definitely help you draw people's attention. But if you want to significantly hook your readers' interest, you have to include numbers in the titles of your ad creatives.
Actually, headlines, which start with numbers or just include them, intrigue people and make them click on your ad.
To confirm this, let's compare 2 headlines:
How to make lots of money by promoting your store on Facebook
Do you see the difference?
When we use numbers in a headline, we make the message more memorable and interesting for our readers. People clearly understand what results they will achieve if they follow the same steps. So, they click a headline and start reading.
However, not all numbers are equally effective.
Venngage analyzed thousands of articles with different-numbered headlines and determined that titles with the number 10 in them are more positively accepted by people. Such posts got 622 shares on Facebook, while headlines with the number 5 received 396 shares.
Test different calls-to-action
Our next Facebook ads tip is related to calls-to-action.
When advertising on Facebook, it's better to create different types of ads and to test different calls-to-action. Actually, they have a great impact on CTR. We don't know exactly how it works, but even one word can increase or decrease your conversion rate.
There are 7 types of calls-to-action that are available on Facebook:
Book Now
Contact Us
Use App
Play Game
Shop Now
Sign Up
Watch Video
The choice of them depends on what you're going to offer your customers.
You have an online store and it's essential that you're going to use mostly the "Shop Now" button. However, we recommend you to try different types of CTAs. They really can bring you amazing results.
Facebook Ad design tips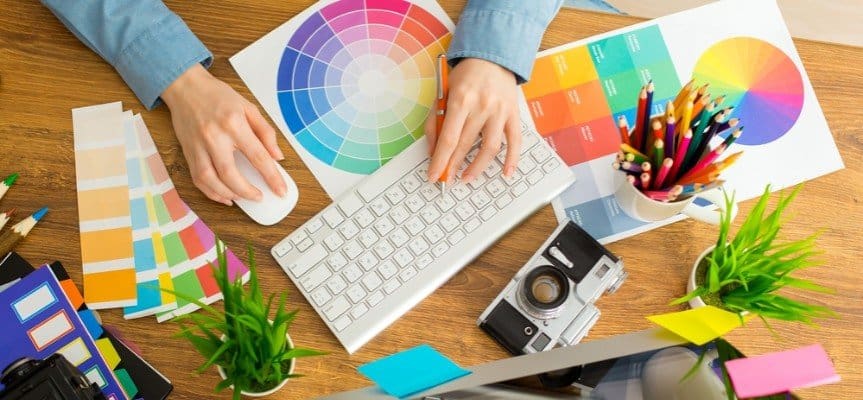 Avoid free stock photos
Facebook is a very popular social media, which has 2.32 billion monthly active users as of December 31, 2018. And most of these users try to promote their products or services using free stock photos.
And this is a huge mistake.
The main issue of free stock photos is that they are everywhere and available to everyone. We all know that we may use the same photo to promote totally different services. This is not good if you want to build your own brand and stand out from the crowd. Of course, the chance that 2 identical pictures will be seen by one person is low, but sometimes it happens.
Another problem of stock photos is that people demonstrate unnatural emotions and body positions.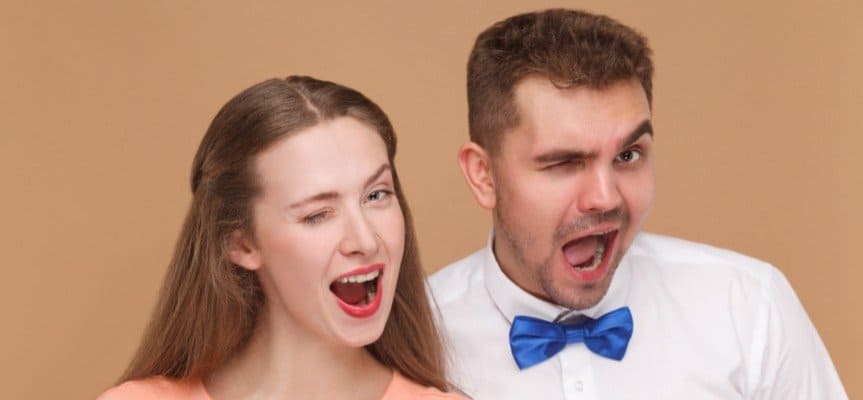 How often do you meet people with such face expressions? 🙂 Would you like to buy anything from them? So why should your subscribers do?
As you can see, free stock images are not the best options, if you want to be taken seriously by your potential buyers. However, finding or making professional photos requires much time and money, which isn't available for many people when starting a business.
The solution is using paid stock photos, which are of high quality and look more professional than their free versions. As a rule, these photos are not expensive and you can buy lots of them even if you have a limited budget.
Use pictures of people
Honestly, most people use Facebook to follow other people's lives 🙂 They like looking at new photos of their friends or evaluating someone's appearance.
If you want to draw more attention to your Facebook ads, we strongly advise you to use real-life photos when creating them. They have a positive impact on people's first impressions and help you emotionally connect with your potential buyers.
By the way, if you need any assistance to create high-converting Facebook ads for your dropshipping store, our team of experts is ready to help you! We will make catchy and effective ads, which will definitely motivate your readers to buy your products!
Facebook video ads tips
Speaking about other Facebook advertising tips, it's necessary to mention video ads tips, too!
Use headlines to create curiosity
First of all, try to think: what makes a user watch a video in their newsfeed? Your video may, actually, boast a high quality of recording or exclusive content. However, it risks to be scrolled down if you don't manage to interest users.
How can you do this? Any content marketer answers the following – use curious headlines. Think of a headline which can be provocative and interesting as much as possible. In this case, Facebook users won't be able walk by.
Make each second count
Speaking about how to make Facebook users watch your videos and achieve maximum rate of video views, just remember that you're not supposed to lose your opportunity. Note that when you see a video in the news feed, there is an autoplay. So, use the most of this several seconds. Do your best to capture the audience's attention with these first frames. Remember that if you fail, you are very likely to lose all the ad spendings.
Tips for analyzing Facebook ads results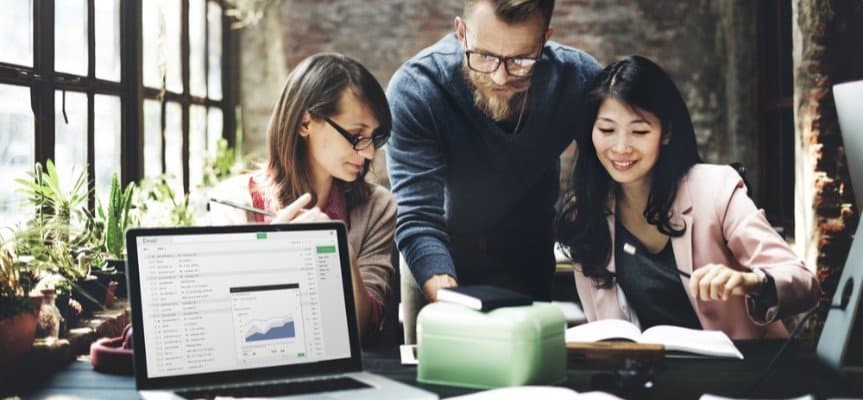 Focus on sales, not likes
Likes and shares are important if you want to test different types of content and choose the most popular ones. However, they are useless if you want to evaluate the financial performance of your Facebook ads campaign.
If you're getting tons of likes but people aren't going to buy anything from you, this is a sign that something isn't right. The problem may be in your ad, website or in any other things. Anyway, you'll need to stop your ads and make an in-depth analysis of what's going on with your marketing campaign and how to fix it.
If you aren't sure that you can critically evaluate your dropshipping store, we recommend you to use our Dropshipping Store Review service. We'll analyze your store and explain in detail what's wrong with your website and how to fix it.
Besides that, it always makes sense to calculate your revenue and costs. For example, you sold only one product for $100 and spent $90 on Facebook advertising. It seems that your profit is $10. However, if you take into account all costs such as using paid stock photos or video marketing, it may happen that you are not earning but just losing your money! That's why we recommend you to make a marketing budget and regularly calculate all your income and expenses.
These were our Facebook ads tips that will definitely help you grow your eCommerce business. Use them when creating your Facebook marketing campaigns and you will get the best results as soon as possible!