Facebook Statistics Entrepreneurs Need To Know To Grow Their Business In 2020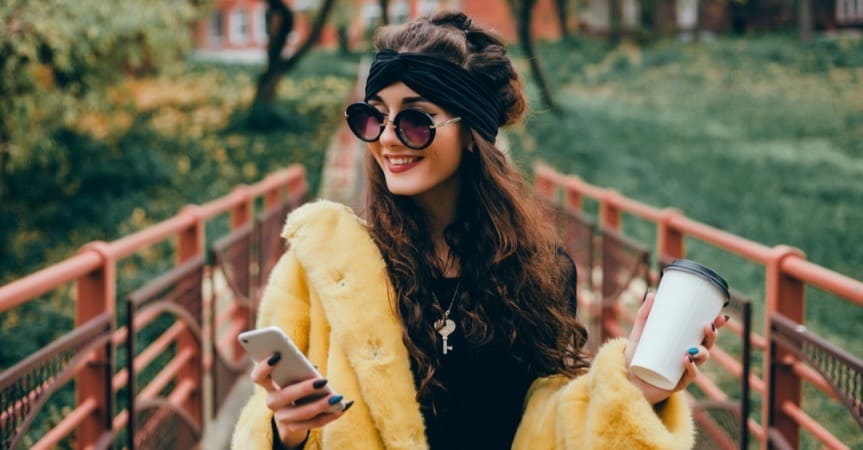 What do you need to make your online business take off?
Right, it's the proper marketing channels to promote your products. Social media is one of them. And your social media strategy can't get along without Facebook.
Here are some Facebook statistics business owners and marketers need to know to get the most of this platform.
Love it or loathe it, but the world is changing.
We need to recognize that it's a totally different place than we lived several decades ago. And all this is connected with the progress which is moving forward at lightning speed.
And what should you do against this background? In fact, you only have two options.
You may try and make good use of all these novelties the digital revolution has brought about.
Or.
You could brush it off and let others reap the harvest of the changes.
The choice is up to you.
Now let's talk about Facebook, and how entrepreneurs can benefit from this social media.
You may not like it and the things it does, but the impact this company has on the way people live is huge.
You should remember that the number of Facebook users runs to more than 2.3 billion people. What is more, a billion monthly active users signs in and uses this social media platform for a number of reasons. That's a lot, isn't it?
They check their newsfeed, browse photos, chat, and these actions represent inseparable parts of their everyday life.
Believe it or not, but some average Facebook users have no idea what the Internet is. They just confine themselves to using the platform.
And this is just the tip of the iceberg!
If you've already grabbed the chance the digital revolution provides and launched your online business, then, you're in for a treat. Facebook gives entrepreneurs a unique opportunity for growing.
Big companies such as Nike continue spending a fortune on their advertisement. And in the past, it was the only way to make hundreds of millions people around the world aware of your company.
The appearance of Facebook and Google along with other similar tools was game-changing.
Need some clients for your online store? Here they are, waiting for you!
By using Facebook, you can not only save your money, but also show your commercial to the exact audience you need instead of wasting your breath.
Put simply, it is cheap and efficient.
Sounds promising, doesn't it?
So, we suggest you go through some Facebook statistics entrepreneurs need to know to get a clear picture about this social network.
Facebook statistics for business in the USA: 69% of the US citizens use Facebook
According to Pew Research center Facebook is the second most popular social network in the USA after YouTube.
Despite the fact that 85% of Facebook users come from other countries, this Facebook statistic looks really important for business owners in the US.
And it's logical. The US market is the most tempting piece of pie for online entrepreneurs.
The fact that Facebook allows you to reach 69% of the US population makes this platform especially attractive for promotion.
Facebook users statistics: Most Facebook users are from India
Although two of three Americans use Facebook, another country bears the palm at the highest number of people using this social platform.
According to Statista, India is far ahead of other countries at using Facebook. The United States holds the second position, seriously lagging behind.
About 75% of US Facebook users visit the site every day
Do you think social media addiction exists?
Meanwhile, scientists are arguing whether or not to include it in the list of psychiatric disorders.
Why?
It could be due to the fact that in the USA 74% of Facebook users can't go without looking into their accounts at least once a day.
Is it an addiction?
I don't know… They may not want to miss something. Your ad, for instance.
Facebook statistics on the time spent: 100 million hours of daily video watch time
It's not a secret for anybody that video advertising is a significant promotion tool. This fact is verified by the video ad Facebook stats which tell us that at the moment 100 millions hours of daily Facebook video views is registered. Impressive, isn't it?
Now think about the fact that there are over 60 million active business pages on Facebook. Is it necessary to explain that this social media platform has a great potential in terms of promotion?
Facebook statistics on the user age: 51% of the US teens use Facebook
Every online entrepreneur should have a clue on how their target audience looks like.
What kind of people are they? What bothers them? How old are they?
Well, if your audience includes teens, Facebook could be a helpful tool to reach them. According to the research conducted in 2018, over a half of the US teenagers constantly use this social network, though, Instagram, Snapchat and YouTube hold the leadership positions.
More women than men use Facebook in the USA
One more interesting fact about Facebook users in the USA is that women tend to use this social network more than men do.
A study by Pew Research Center shows that three quarters of women in the US use Facebook, while only 63% of men in the USA make their choice in favor of this platform.
96% of Facebook users access it with smartphones
Going mobile is vital.
People are always on the go nowadays. So, they get information and handle everyday problems by using phones and tablets.
Besides, for many people around the globe, the only way to get access to the Internet is through their smartphones.
In 2014, Mark Zuckerberg claimed that Facebook had become a mobile company. And now, 96% of its users access the website through mobile devices.
It's good news for entrepreneurs, isn't it?
They can reach more customers by promoting their products on Facebook to mobile device users.
In most cases they use smartphones and tablets in order to get online at any time and any place. And if the users are online most of the day, they are more likely to see your ads.
Facebook keeps growing
Of course, the scandals around Facebook could sow a seed of doubt about its prospects.
There were a lot of threats made by Facebook users to quit the network due to the privacy misuse.
However, after Zuckerberg made his apology and promised to work on the flaws, the scandal seems to blow over.
All the worries that Facebook could lose its popularity turned out to be unsound.
The company said that the number of users keeps growing together with Facebook annual revenue, including Facebook advertising revenue.
There is something in our life you may love or hate but can't ignore. Such things shape the way we live. You just need to know about the opportunities they open up. Now, you have the necessary Facebook statistics business owners need to know, and what this platform can give your online business. So, put it to use!