How To Engage In Social Media And Make Your Posts Sell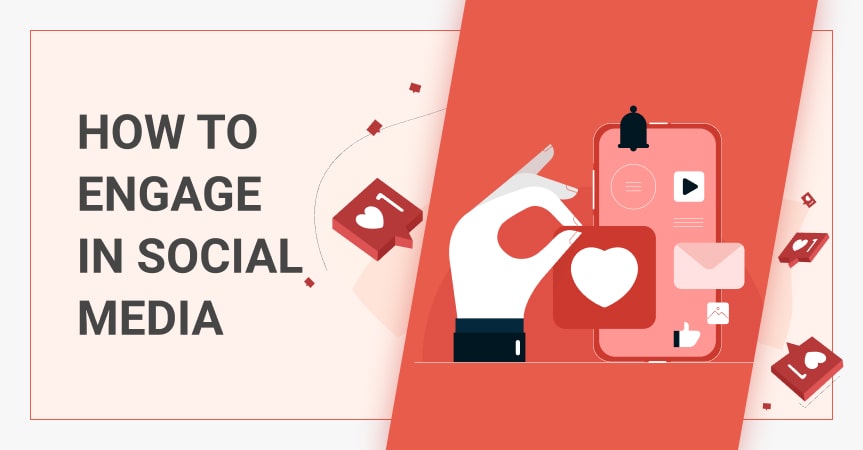 When social media sites first came onto the scene, they were designed for people to connect to one another. But as the platforms developed and the user base grew, brands found an opportunity to participate and reach their customers in a new way. Nowadays, it seems unimaginable for a new business to open up without any social media presence. So, let's see what are the best ways for your business to engage in social media – and how to make it right.
Why use social media for ecommerce?
Selling from social media includes the interactions that take place before an actual transaction is made. These are research, word-of-mouth, direct interactions with the brand, and more. Ecommerce sales are heavily influenced by the online world, and it makes perfect sense for brands to engage in social media to increase them. At least 72% of the US adults use some type of social media. Since your customer is (very likely) already present there, you want to go there as well.
In this article, we will run through some of the reasons why investing in social media presence makes sense. Then we will touch on specific tips and workflows on how to engage in social media applicable to Instagram, Facebook, and Twitter.
Excellent social media marketing has all the chances to bring astonishing results to your dropshipping business, create loyal brand advocates, and, what is even more exciting, boost your sales. By using social media engagement, you will certainly enhance the voice and tone of your brand. If you can create captivating interactions with your audience, it will lead to a strong word-of-mouth marketing – free advertising for your business. Is this not amazing? However, to obtain social media proficiency, one needs to understand the principles under the key definitions in this sphere.
What is exactly defined as "social media engagement"? This is the average rate of interactions (likes, comments, saves) to the total number of people in an account.
A large engagement index increases the chances that, for example, Instagram will show your content to a potentially interested audience in the Recommendations tab. If you have a small number of likes and comments in your account, people just do not see you! It happens because Instagram is constantly changing its rankings. Previously, the user was seeing the most recent post at the top of his feed, but what he sees now is based on personal data. There is not a single pair of people in the world that have the same Instagram feed.
What should you do to engage in social media better?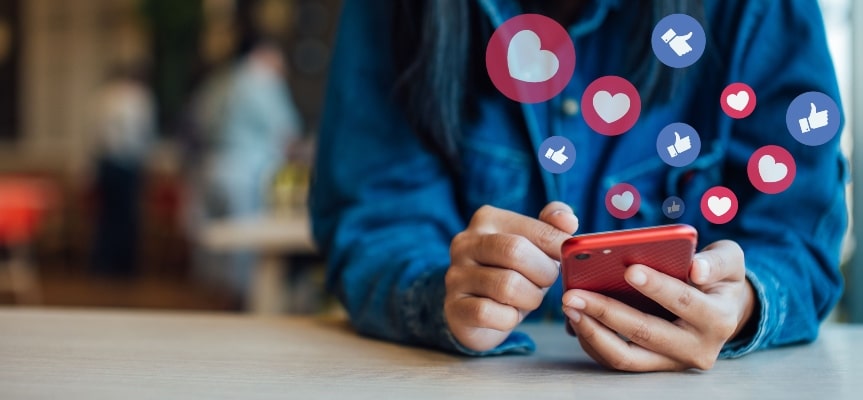 Well, the first thing is planning. Every post for your social media should be planned in advance. Create a simple content plan for a month, a week, or at least the next few days. It will help you to keep in mind all ideas that you have for your content. You can use numerous tools for post planning, one of them is Social Rabbit Plugin. Use it for auto-promotion of your accounts to get more followers, likes, and sales.
Get creative! Do not be scared to show your personality and become closer with your followers. Experiment with types of content and analyze the results: which of the posts get more likes, comments and shares? Then, create a content strategy based on your results.
Here are some tips on how you can boost your social media engagement.
Ask questions
Perhaps the simplest way to connect to your audience is asking questions. When you ask relevant and timely questions, it can create the most engaging and captivating activity in your social media.
You can motivate your followers with one of these strategies:
1) Invite your audience to share their opinion on something.
2) Try the "test your knowledge" game. No one can resist it!
3) Post a survey. Surveys don't only engage your subscribers, but they also get you to learn more important things about your targeted audience.
Encourage expressions
Encourage your subscribers to make content about your brand – it can lead to amazing results! Here is how you can do it:
1) When you post something interesting, do a little hashtag research first, or create a special hashtag that expresses your brand's concept.
2) People like social media challenges, especially when they are involved in shooting and sharing original photographs or videos. Contests may be dedicated to different types of self-expression like recipes, recordings, paintings, poems, and more.
3) Reviews and testimonials are very important for ecommerce. Think about creating advocacy programs featuring employees, partners, customers, and engage your customers by giving them a platform to express their personalities.
Play games
People like to play games and they like to win. Fulfill your followers' competitive spirit by including some games in your posts. Even small prizes can motivate your audience to take a part.
Create a special offer
The strategy you're following to engage in social media doesn't need to be interactive or gamified 100% of the time. You can engage customers with attractive offers such as:
Instant coupons and discounts
Membership clubs
'Pick your discount' promotions
Free shipping
Experiment with different types of offers to discover what your customers best respond to!
There are also some tricks offered by Facebook help page:
1) Offers with free items or with discounts of at least 20% off usually attract more people.
2) Photos of people using a product often perform better than photos of a product by itself.
3) Create a sense of urgency. Give people some time to discover your offer and share it among friends. The ideal length of an offer is 7 days.
4) After you created an ad for your offer, pin it to the top of your Page to make it easier to notice.
However, nothing is better than organic engagement. Don't forget to answer all questions in direct messages and comments, keep the conversation live by asking more questions. It's really important because faster responses make customers happier, which leads to a bigger ROI.
Remember, social media is where your customers are. You are able to increase your engagement by simply being responsive, friendly and polite on social media.
How to get sales from social media in 2022?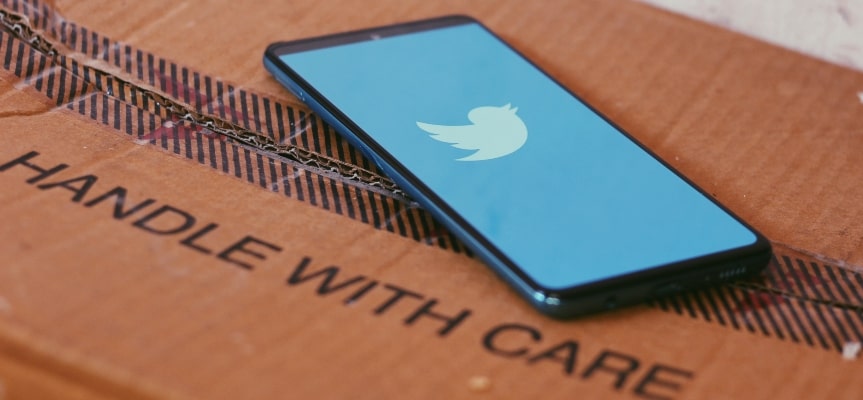 1. Strategy measurement is vital
The first step of making your posts sell is to define how you are going to measure whether your method works as desired or not. It may seem obvious, but – take a moment to think it through. Your posts may show off good numbers at the beginning but result in a gradual decline in sales later. The precise and unambiguous way of determining the post-to-sales ratio is something you should figure out for every case separately.
Of course, the success of your social media strategy is ultimately determined by a simple fact: you win if a target customer makes it to checkout. Social commerce is able to propose numerous ways of achieving such a goal, including unique content creation, two-way communication and other things you (most probably) already know about. It is natural to suggest that the most transparent way to measure a social commerce strategy's effectiveness is money. By analyzing how many sales can you make while following a chosen path, you can truly realize its potential.
A sad truth, however, lies in the following fact: not everyone might be ready to shop at the blink of an eye as they see your product. Social commerce is still evolving and its image is still shaping in the representative customer's mind. In simpler words, not everyone is on board yet: some people need their time to think through or to learn how to purchase with safety. Building a strong bond between two sides of the B2C sector takes time, but has all the chances to end up as a perfect collaboration in the future. Therefore, we need to be flexible in ways we measure our success.
Starting stable relationships with e-mails is a strategy that has already stood the test of time.
Anyone who has a thought to reach you in mind should be able to do it in a couple of clicks, and writing an email is the reaction that almost anyone is able to produce. Many clients might be willing to purchase a product, but not all of them could feel confident enough with social media. This is where emails truly shine: they are widely spread and highly accessible, they can be easily found once in one's inbox, and all the necessary information and guidance can be provided there in a convenient and barely limited way. A single email already shows that you attracted a customer. In addition, you can guide your client further to your social media account or ecommerce website via email. Therefore, the number of captured emails can act as a success measurement unit with high efficiency.
Another example of a strategy measurement could be the completion of certain steps by the customer. Someone has not purchased your product, but is already registered at your website? Congratulations – an increase in your online sales is just around the corner! Listing oneself as a member of your territory shows genuine interest and willingness to perform further actions. Using this opportunity can be a lot more profitable than a single-purchase attention grabber. Continue the story of your business – and they will respond on the road.
2. Expand your network
Sharing is caring – and that includes the publicity of your products, too. Nobody can persuade new clients to experience your products better than their peers. The newest trends, such as influencers or community creation, are more than worth looking at. Their presence can make your posts sell with a sky-rocketing rate. It is simply natural to people to trust those whose opinion they long follow for or have common interests with. The statistics show that people tend to buy products that they have already seen several times. So never lose the chance to remind about your products. Not only do you expand your audience, but also get an opportunity to make a collaboration with experienced social media users. Those who can offer the attention of thousands are most likely to know their followers and be able to increase your social media engagement quickly.
In addition, expanding your presence at target-themed communities may pay off as another way of creating selling posts. Customers will be ready to consider your product options more willingly if they already have interest in such a topic. By introducing a proper image that outperforms your competitors, you – both! – engage in social media better and increase your sales.
3. Focus on cost-effective products
Social media is a developing sales platform, making customers eager to try out a new trend of purchasing. Yet few people agree to spend their money in a way they are not familiar with. The important point here would be to engage them in this journey in a light-weighting style: when a person has to consider all the pros and cons of a purchase because of the high price, it disregards all the joy of the immediate wish-granting. Therefore, it is logical to suggest that the lowest-cost products sell best on the social media platforms. This is proven with various market reports – such as recent eMarketer research on the relevant verticals for social commerce. Categories such as apparel, beauty and home décor are at the top of this list.
As a result, a strategic approach ensures your success in the ecommerce type of business. Look closely at items you put in the list 'for sale'. Every number here must satisfy the following criteria – out of all your products, an item:
1) Must appeal to a wide audience
2) (Ideally) should be already proven to resonate with your clients
3) Should be one of the least expensive products of yours
Forming such a list is not an easy task. Still, no need to worry – setting an experiment may provide you with all the relevant information. There is no need to upload the entire catalogue of goods on social media. After several trying attempts the numbers will speak for themselves.
Still in doubt whether selling through social media is truly your thing? Then you may wish to take a look at the recent GlobalWebIndex study – it says that 21% of shoppers use social media for completing their purchases while still being a new and not fully explored trend! We expect this number to rise in 2022 – and it makes exactly now the best moment to engage in social media and ride the wave!