How To Trigger Impulse Purchases And Boost Your Sales?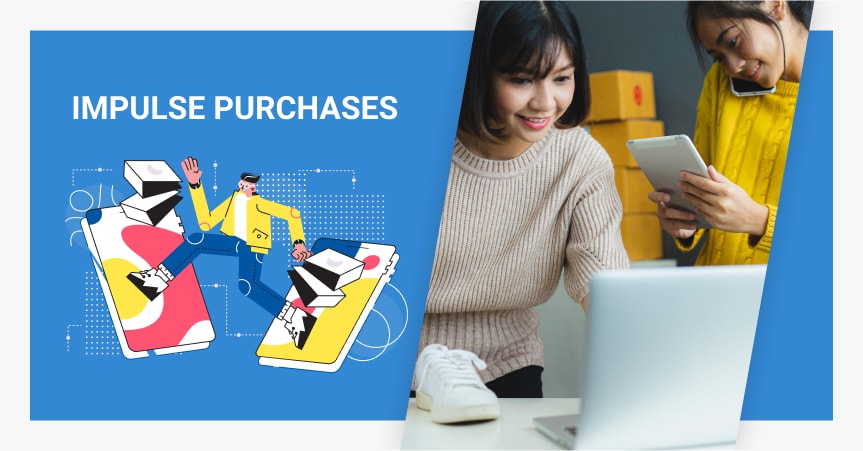 Are you looking for ways to get a quick sales surge for your online store? Have you ever heard about an impulse purchase? Well, today we are going to tell you how to make the most of your ecommerce business using knowledge of customer psychology only.
What's the main aspect of any ecommerce business? Right, it's your profit! Otherwise why have you started it?
So, aren't you satisfied with your online store revenues? Or do you have a good income, but you want more to make a fortune with your business? If so, there is a perfect solution for you – try to trigger impulse purchases!
What is an impulse purchase?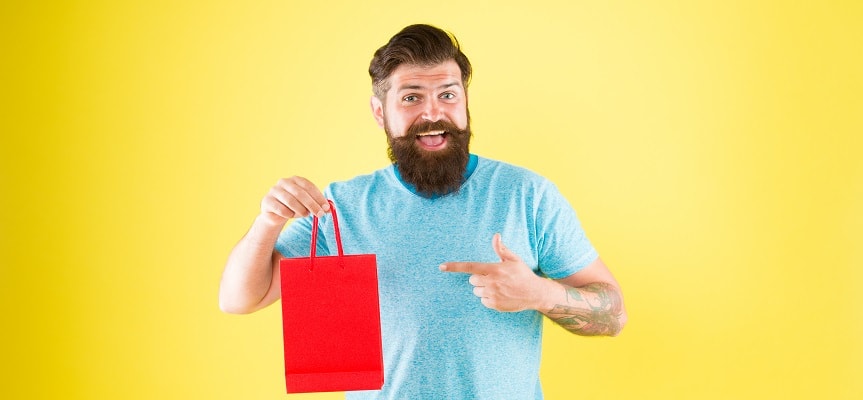 First of all, in order to discuss the benefits of impulse purchases, let's find out what an impulse purchase is.
An impulse purchase is a customers' trend to buy something without prior planning.
So have you ever decided to purchase a tiny thing when just surfing an online store, even if you were not going to do this? This is, actually, the way an impulse purchase works.
In fact, impulse purchases is the main engine of sales if speaking about online stores. But how much can you gain from them if running an ecommerce business? Let's figure it out!
How can impulse purchases influence your business performance?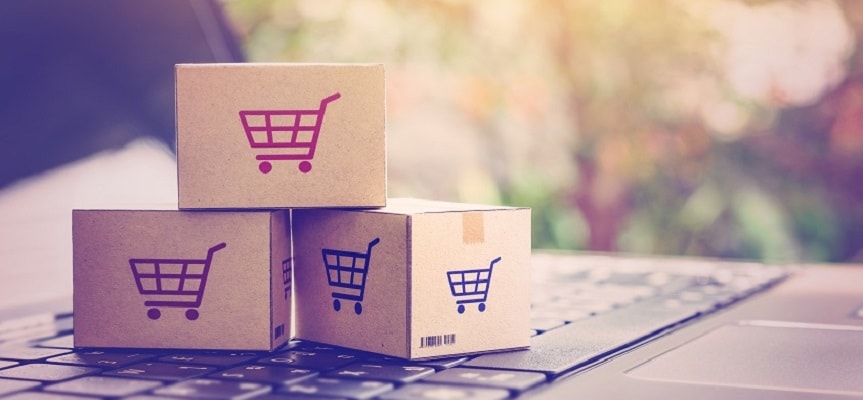 We have found out what an impulse purchase is. So now you understand that you are able to get extra sales in your online stores if you follow this approach. But, indeed, can you earn a lot using this trick?
In fact, if you focus on impulse purchases generation when considering the product range for your online store, you're highly likely to get a lot higher income than usual. Just imagine that, in accordance with one of the recent studies, 80% of younger shoppers make impulse purchases online!
What's more, pay attention to the fact that more than half of US shoppers admitted to spending more than $100 when making an impulse purchase. Sounds impressive, doesn't it?
Based on the above-mentioned facts, we can say for sure that impulsive shopping is a blessing to you and your ecommerce business!
However in order to make the most of impulse purchases, you need to know what impulse products are, how to organize your category page in a right way to make your online store visitors add as many impulse products in their shopping list as possible, etc.
So do you need an action list for impulse purchase use? Well, here it is!
How to generate an impulse purchase in your online store: tips from AliDropship
First, you should understand what kinds of products suit impulse purchases more.
However, there is no easy answer to this question. This is because different impulse buyers tend to choose absolutely various impulse products. Seriously, people from different parts of the world have various interests, life concepts, needs, and what's the most important – different levels of income.
For example, if we are speaking about a young shopper with an average income, pretty socks are going to be a promising impulse product.
Well, $1.34 is not such a large sum for a person with median earnings to think a lot about, right? The most important thing is that a product looks very pretty, and that's why it goes straight to the shopping cart even though it's not essential.
If we are talking about a population group with high income, then the impulse products will be absolutely different. For example, with the rise of robot vacuum cleaners' popularity, you can offer such a vacuum cleaner at a relatively low price. And this is going to be a great solution to encourage them to make a purchase from your online store.
So what does this mean? In fact, if you want to succeed in your business, you have to define your target audience carefully. Well, get a profile on your potential customer. After that, you will be able to bet on some impulse products.
However, we suppose you didn't open this article to read typical advice on running an ecommerce business, right? That's why we have examined the theory of impulse purchases and now we are ready to provide you with a set of recommendations on the use of impulse purchases to boost your online store sales.
Tips on increasing your online store revenues through stimulating impulse purchases
Make sure your online store makes spontaneous purchases possible
First of all, you need to create an environment that is going to encourage your customers to make an impulse purchase in your online store. It's all about a theme for your store.
So if you want to make a good-looking website which will attract your customers' attention at first sight, look at the themes from AliDropship! All of them include the necessary features for you to build a money-making online store.
Meanwhile, if you buy a theme from AliDropship, you get free customer support, free updates, a wide range of customization options, etc. What's more, pay attention that all the AliDropship themes were designed to comply with your dropshipping business.
Beyond this, when focusing on impulse purchases, it's AliDropship Plugin that can help you much. With this perfect dropshipping tool, you're able to create perfect product pages that will serve as one more way to encourage your website visitors to purchase from you.
Try to focus on products with a low initial price
We have already pointed out that it's essential for your business to define your target audience. Definitely, if your potential customers have higher income, you can use the impulse products that are a bit more expensive. But still, it's a lot easier for your business to make a fortune on low-cost impulse products!
By the way, if you think that it's difficult to make lots of money on inexpensive items, you're totally wrong. As a rule, different tiny things have incredibly low initial prices.
However, when you add this kind of products to your online store, in most cases you're able to get a double or triple margin price. Some products can let you get even 1000% margin. Great profit, isn't it?
Consider where to place impulse products
You should understand that it's crucial to put impulse products at the right places on your website. If you don't pay enough attention to this, your website visitors are highly likely to miss these products.
However, if they are in sight, and the offer is going to be quite tempting, you will have all chances to sell a huge number of these items.
Where to place impulse products in an online store?
Near the most popular and desired items
On a single product pages of related products
Closer to shopping cart and checkout
Remember that impulse products have to be eye-catching on your website!
Give discounts and start promo campaigns
We recommend that you try to provide your potential customers with discounts on impulse products. As a rule, discounts are good enough at encouraging customers to purchase expensive goods from your online store.
In fact, this approach can help you when selling impulse products as well.
What's more, try to make additional proposals: are you eager to buy a T-shirt? Get a discount on shorts also!
When doing this, pay attention to the Product Bundle from AliDropship! It lets you easily create a product bundles with attractive offers which can significantly boost your profit!
It's also a good idea to use FOMO (fear of missing out) to lure impulse buyers to buy something from you. FOMO is able to tell your potential customers that the product is extremely popular among your purchasers, meanwhile, that the number of items is limited.
In sum, FOMO is one of the perfect tools to make your website visitors make unplanned purchases from your website.
Moreover, AliDropship is glad to present to you the Urgency add-on. It includes a set of features (social proof icons, trust badges at checkout). Primarily, it aims at making your potential customers think that the products in your store are flying off the shelves.
Don't forget to use additional dropshipping tools that are essential for increasing your customers' engagement. For example, feel free to use the Countdown Timer Plugin. It's going to inform your potential customers that the offer is limited in time.
In fact, AliDropship permanently develops some IT solutions that are going to facilitate your dropshipping journey. So look at the add-ons AliDropship is happy to provide you with right now!
As you can see, this is not challenging to start making money on impulsive buying right now. So if you follow, at least, some of the advice, you are extremely likely to boost your online store revenues substantially.
Enjoying the benefits of impulse purchases: final thoughts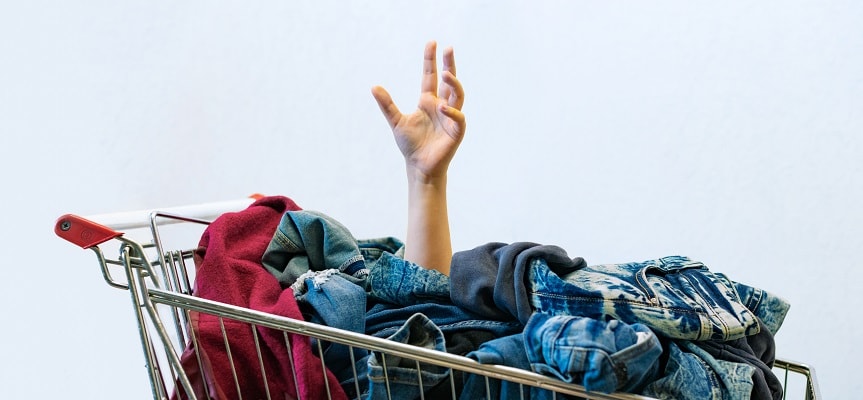 There is no doubt that lots and lots of people make impulse purchases everyday. The statistics tell us that impulse spending constitutes a significant part of all money spent on ecommerce.
So if you're an online store owner, no matter if we are talking about the dropshipping business model or not, pay attention to impulse purchases. This is really a must-have for you since it's a chance for you to make a fortune on them.
However if you want to succeed with impulse purchases in your online store, you should know how to use them in the right way. That's why, follow the advice of AliDropship and greatly increase your chances of success!
Well, do you have your own ecommerce business? So we hope this information will help you make the most of impulse purchases in your online store and enjoy your dropshipping journey! Haven't you started your business yet? So, today AliDropship is glad to offer you 3 newcomer-friendly OPTIONS to start your dropshipping business ASAP: Custom stores, Established stores for sale, and Premium dropshipping stores! Don't lose an opportunity to get a money-making venture right now!