Dropshipping Results Of 2018: All-Inclusive Ecommerce Infographic By AliDropship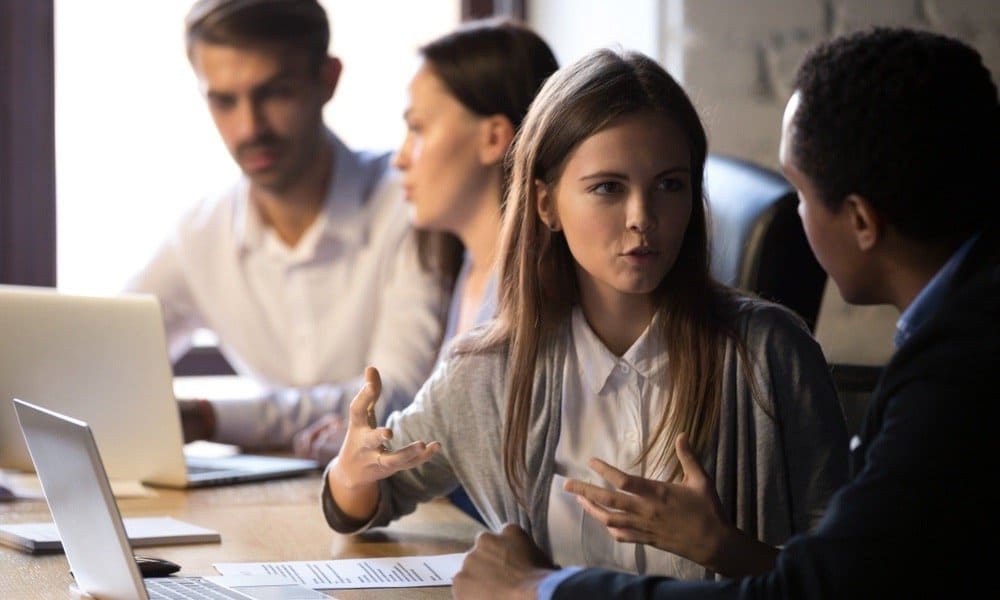 Are you curious to know what are the dropshipping results of 2018? Throughout all this year, we've been gathering our company stats to stay informed about the market trends – and to understand our customers' wishes.
Today, we're happy to introduce the eCommerce infographic that is based on our company statistics! It explains what was happening on the market this year, and shows what our clients want from their dropshipping businesses.
Here it is!
What data did we use to sum up the dropshipping results of 2018?
To conduct this research, we've used the company data in the period from the 1st December, 2017 to 1st December, 2018.
Here, we were only using generalized stats, so the clients' personal business details were kept confidential. We care about our clients' safety and never disclose their income or any other personal/financial details without their written consent!
But, even the general data gives us enough room for thought – and illustrates this exciting market pretty well!
What does this eCommerce infographic tell us?
What have you noticed in this infographic? Let's sum it up!
Even with a 0 experience, you can launch an independent, self-owned dropshipping business yourself
Yep, that's true 🙂
You can easily notice it if you compare the amount of AliDropship plugin purchases with the amount of custom store orders.
As you can see, lots and lots of people decide to build their own online stores themselves. And, it's totally possible and super easy: once you have purchased the plugin, you only need to take some more steps to create a fully functional and money-making business.
Extra tools for an online store management were selling like hot cakes
Our add-ons were extremely popular this year, and it's easy to see why.
The numerous add-ons we offer motivate your visitors to make more impulse purchases, help you run efficient advertising campaigns on established platforms like Google and Facebook, and, in general, let you run your online business in a much less stressful and time-consuming way.
There's no wonder, then, that users are ready not only to download free add-ons, but to buy the paid ones as well. The one-time payment for these add-ons purchase is a wise investment that levels up your business game in no time at all.
If you ever tried AliDropship solutions, you'll come back for more
Almost 40% of our customers return for more purchases.
It's a fact, and it's a very flattering one 🙂
Why it happens? Well, because AliDropship offers a really wide range of products and services that let you run your online business on autopilot.
From a high-performing hosting to best selling products auto-import, there's everything to help you manage your store from any point on the globe – even if you live in Nigeria or South Africa!
AliDropship solutions are most loved by the USA-based entrepreneurs
The United States tops the ratings of the countries buying our plugin and ordering custom stores most often.
At the same time, our solutions are used all over the globe: we keep receiving success stories of our clients from Uganda and Poland, from India and Israel, and many other countries.
In fact, the only country that never contacted us in 2018 was North Korea – but we'll see if it changes in 2019 😉
Entrepreneurs value independence and unique store features
This year, over a half of AliDropship plugin buyers preferred the AliDropship Woo version.
Maybe, they got inspired by the brilliant success stories of Woo-based stores' owners – Kingpin, Pirn, and David.
Or maybe, they liked the idea of a full store customization. When you run an online store on WooCommerce, you are free to choose any store theme and layout you fancy. Plus, with WooCommerce, you can choose the in-store tools and features more flexibly (here's what you need to know if you can't decide between the original AliDropship and AliDropship Woo).
Profit-oriented store themes are getting more attention
Da Vinci theme tops the ranking of the most popular themes our clients have chosen for their custom dropshipping stores.
Historically, it was the first theme we ever offered. This is why it has a time-tested efficiency and sees a constant demand from our customers.
Still, this year, we've introduced 2 new themes: Raphael and Da Vinci 2.0 which give your store a professional, cutting-edge look, and inspire the store visitors' trust.
Even though these themes were introduced in late autumn, they have sparked our clients' interest, and have already been used as the foundation for numerous custom stores. We can't wait to see these themes outperforming their predecessors!
Niche stores are the best
The overwhelming majority of our customers preferred to order niche custom stores rather than general ones.
There's nothing surprising about it: a niche store is the best type of a dropshipping venture which is easy to run, promote, and grow. That's why we're so happy to have developed a free niche testing tool that explains you whether you've chosen a good niche for your store.
And, we expect even more clients to get their niche stores in the coming year!
Tech products rule
Gadgets, devices, and the matching accessories were the most popular products to dropship this year.
Apart from that, our clients were choosing the emotionally engaging product types (children products, gifts, jewelry, etc.). Also, they were picking the products aimed on fans of some particular, 'niche' activities (sports, hobbies, keeping pets, etc.). It's a very wise decision to make because your dropshipping success depends on your buyers' involvement and emotional response!
We're happy to see that you're following our product choice guide and reading our product selection articles, and we promise we'll keep writing them in 2019, too! 🙂
Are you happy with your personal dropshipping results of 2018? Feel free to share your joys and achievements in the comments section below if you'd like!