Spend Your Marketing Budget Wisely With These 6 Pro Tips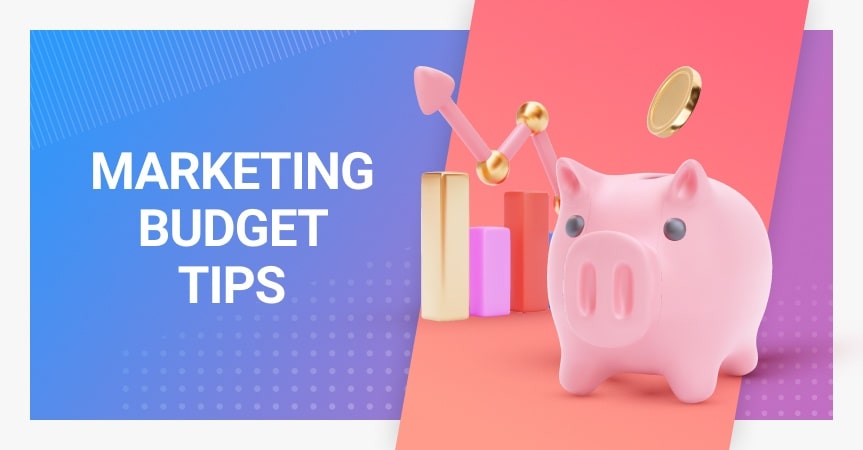 How much money do you spend on advertising? Do you plan a marketing budget? Or do you just wing it? Let's find out why having a marketing budget is a great idea!
As you know, marketing is one of the most important aspects of dropshipping business. Without promotion, it will be impossible to make yourself known and attract valuable visitors to your ecommerce store.
As a rule, most ecommerce entrepreneurs try to use free marketing tools and services. It definitely makes sense when you're just starting out or having a super limited budget.
In other cases, it's better to alloсate some money to paid marketing tools. They are often chosen by entrepreneurs because these solutions can greatly impact your business and contribute to its development.
The most important question here is: "How much money should I spend on marketing?"
Although there is no formula of success, we recommend you to go through our list of 6 useful tips to learn how to spend your marketing budget wisely. What's more, we will explain how much money we usually spend on advertising and why!
Let's go!
What is a marketing budget?
In simple terms, a marketing budget is the sum of money that you expect to spend in order to promote your online store and grow your business. It should include everything that helps you achieve your goals, and focus on a certain timeframe.
As a rule, digital marketing budget covers such areas as:
If your marketing budget is limited, we recommend you to experiment with different areas, so you could detect those that show the most potential for your business development.
How to plan your marketing budget?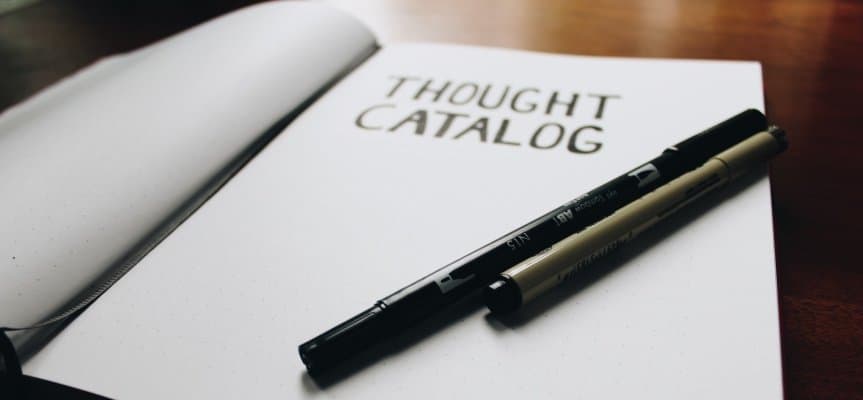 #1 Set your marketing goals
First, you need to define your goals and choose the way you will achieve them.
No matter what your aims are, you need to set them correctly.
To understand what I mean, let's have a look at 2 goals what I set.
I want to increase the popularity of my ecommerce store
I want to attract 500 unique store visitors every month
As you can see, the first goal is very broad and general. Actually, it will be impossible to measure the success of my marketing activities because I don't know what I should evaluate. What does it actually mean "to increase the popularity"? Making my store reviewed by Forbes? Earning $10,000 in monthly profit? Creating the most liked Instagram post ever? Something else?
Thus, "increasing the popularity of my website" is not a goal. It's just my wish.
As for the second goal, it's ok. It is specific, measurable, attainable and time-bound. And I can easily check whether I achieved my objectives or not. For example, if I get only 100 unique visitors per month, obviously it will be a fail and I'll need to change something in my marketing strategy.
You can set only one goal and spend all your marketing budget on it, but the best way is to choose 2-3 goals and divide your money between them.
#2 Determine the overall marketing budget
The second step is to decide how much money you are ready to spend on marketing.
Marketers recommend spending 5% of your total revenue to maintain your market position and about 12% if you're planning to grow your business.
However, if you have a highly competitive niche, you'll need to enhance your marketing budget and spend 12% to 20% of your total revenue on advertising.
If you're just starting out a dropshipping business, we recommend you to take $100 and experiment with them – prioritize your goals and divide your money according to them.
#3 Choose the marketing channels you will use
Actually, nobody can say what marketing tools will work for you. Some people successfully advertise on Instagram and easily convert visitors into buyers, others prefer Twitter and go ahead there.
Even if you're a beginner in marketing, we advise you to pay your attention to the most popular marketing channels such as Facebook, Instagram, and Google Shopping. You'll need some time to sort out all the details of these tools, but it will be definitely worth it. These tools will help you find new audiences which are very important for your business growth.
However, you can also play around with the marketing channels you personally like to make sure what really works for your specific ecommerce store and what doesn't.
#4 Divide up your marketing budget
Once you have set goals and chosen marketing channels, it's time to assign a daily budget to them.
For all newcomers in the ecommerce business, we recommend starting with Facebook ads and spending most of the money on it. This platform is easy to use, so you probably won't have any problems with creating ads there.
Remember, the lower the budget is, the worse your ads are showing. This is how Facebook works. However, you need to control yourself in order not to spend lots of money. When advertising on Facebook for first time, you can't be 100% sure that your campaign will bring you great results. Start with $10 a day and see how the things go.
#5 Test your advertising campaign
You need to track the progress of your marketing campaign regularly and analyze it.
The main thing is to keep an ear to the ground, otherwise you'll have a great chance to spend much money on unnecessary or outdated things. Monitor such websites as Reddit and analyze what people are talking about. If you understand that something is going viral – a meme, for example – use it in your marketing campaign to get more likes and shares.
What's more, keep in mind that your expenses will vary from month to month. If you are over your budget this month, for example, make sure that it's worth it.
#6 Analyze your results and make all the necessary changes
The last step is measuring your marketing campaign and optimizing it based on your results.
To get the most detailed information, we recommend you to:
Use UTM codes to track where your traffic is coming from
Measure open rate and click rate and the number of unsubscribes within special email marketing software
Use built-in analytics services to evaluate the effectiveness of your social media posts (likes, shares, comments, etc.)
When analyzing your results, focus on the main goal of your campaign and evaluate if it's been achieved. If it hasn't, don't give this campaign the second chance! Without any changes, it will be a waste of time.
6 channels that we spend our marketing budget on (and how much we invest in them)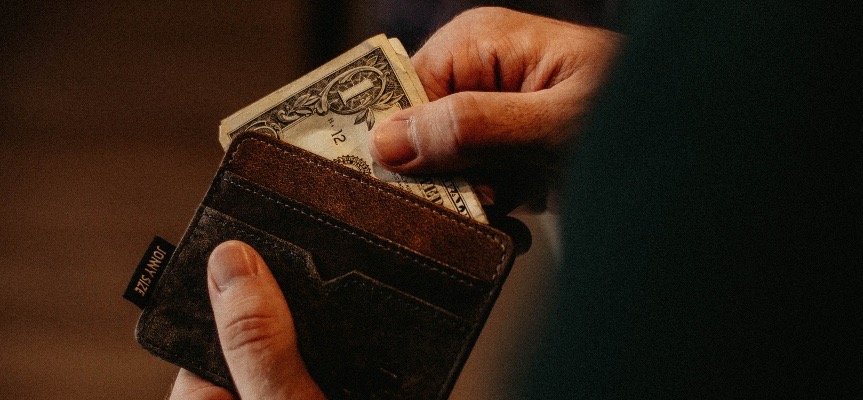 Running our personal self-owned dropshipping stores, we surely experiment with their promotion by our own effort.
Let's look at what we focus our marketing budget on, and how much we are ready to spend!
Facebook advertising
As a rule, to promote our new stores we spend about $10-15 a day. This amount of money is ok because we usually sell cheap products.
If your products are expensive and cost more than $100, it's better to spend more than $30 per day on advertising, otherwise your ads will be uncompetitive.
Instagram marketing
To promote our stores, we regularly use Instagram Shoutouts. As a rule, we avoid the most followed Instagrammers and prefer the upcoming Instagram stars to them. They usually ask $10-20 for a shoutout, which allows us to save money and keep within the budget.
Google shopping ads
Actually, Google Shopping is for experienced marketers. It isn't difficult to create ads there, but it needs some experience to set the right budget.
With Google Shopping, you will pay if someone clicks on your ads. For example, if 100 people saw your ad, but only 5 clicked, you pay for these 5 clicks.
Every click costs some money, so we recommend you to start small. When we promote a new dropshipping store, we usually pay a few cents for each click. If we promote our stores the right way, after some months, our daily budget can be $20 to $30.
Email marketing
Emails are the basis of your marketing campaign.
Of course, you can send them for free. But it's better to use special services such as MailChimp or Aweber which help you collect emails and divide your subscribers into groups.
YouTube advertising
When advertising on YouTube, we usually spend money on 2 things:
Buying products we want to promote
Ordering a shoutout on YouTube
We promote the products that are popular and not very expensive. So we spend up to $30 on them. After purchasing a product, we order shoutouts from YouTube influencers on a paid basis. As a rule, advertising on YouTube is more expensive than on Instagram and the price may be around $200 for an ad.
If you don't know how to use YouTube influencer marketing for your store benefit, feel free to read this article.
Marketing software
Sometimes it makes sense to use special plugins or addons for advertising.
First, we advise you to focus your attention on the Social Rabbit plugin. This tool will automatically promote your store on social media and attract visitors to your accounts. It costs $69, but it is only a one-time payment, and it's totally worth it. What's more, there's a FREE 7-day trial period – more than enough to experiment with the plugin's outstanding functionality!
Besides that, we advise you to go through the list of our addons. They are perfect to get more traffic for your store and motivate your customers to buy more from you. Most of addons are free, so install them on your website and test. I'm sure you won't be disappointed!
These were our 6 tips on how to spend your marketing budget wisely. I hope that you'll find them really helpful while drawing up your budget and taking your dropshipping venture to a new level!