How To Grow A Profitable Online Store That Makes Over $500,000/Month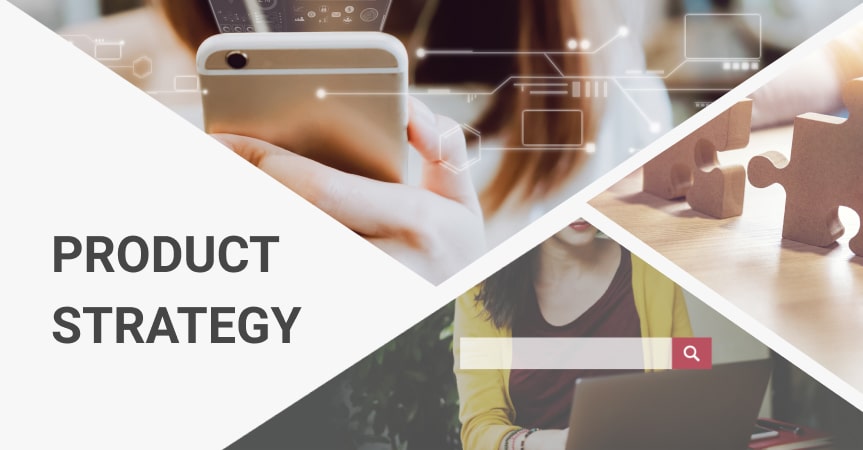 Product strategy is one of the most important aspects you should pay attention to when you run an ecommerce business. So, how to plan and execute it if you want to grow a profitable online store?
If your goal is to grow a really profitable online store, you need to pay particular attention to several crucial aspects of your business management. One of them is certainly developing a perfect product strategy for your online store that lets you make, let's say, over $500,000 per month. But how to do this in real life? Well, let's consider the example of our $500K+ online store!
The backstory of the project
Today we are going to talk to you about our most profitable online store run by two AliDropship employees staying on maternity leave. By the way, recently, the creators gave a long interview and shared their success story. But we need to learn which product strategy they pursued in order to reach $500,000+/month, right?
Originally, this online store had nothing to do with dropshipping car products. It was created within a niche that later was found unpromising. You may ask a logical question: why did our experienced and well-qualified staff manage to rely on a niche that turned out to be prospectless for dropshipping?
The answer is clear: we test all the niches in order to provide you with promising Premium Stores only. So, you don't need to spend your own money on this quest because we have already done this for you!
And so, this story began. BTW, here is an interesting fact: both store creators had no previous experience in dealing with car accessories, but managed to start a dropshipping business from scratch within the automobile industry.
What's the secret?
Well, they began with importing several car products that seemed to be promising. And these very products have proved that the automobile industry is an extremely lucrative niche that can let you easily earn a lot. Still, at that time, they couldn't imagine that they would be able to reach a point of over $500K/month!
How to grow a profitable online store: working out a strategy to make $500,000+ a month
The store creators have developed a strategy that let them achieve these impressive results. So what have they paid particular attention to? Let's figure that out!
On what basis should you choose products for your profitable online store?
Here is an age-old question: how to choose products to sell online and which strategy to pursue?
The selection of products for your online store should be carried out after you've carefully examined what's trending on Facebook, Amazon, AliExpress, and competitors' stores. Then, it's necessary to confirm your business ideas by means of Google Trends.
By the way, store creators introduce new items in our store on a regular basis. And these are our customers and website visitors who help us with this by their search requests on our website.
There are also a number of crucial factors you should consider when you select the product for your online store.
So focus on the products that meet the following criteria:
One-size-fits-all 📌
Perfect appearance 📌
Useful 📌
Actually, the story of this store starts with a limited number of items that could have a high ecommerce potential. One of the products the store creators have chosen is this very car charger.
What's so special about it? Well, it meets all the requirements mentioned above.
Car charger cup is a must-have for all the car owners. It can not only charge your gadgets by means of the wireless charging system, but wired charging is also possible. Meanwhile, the device is able to charge several gadgets at once.
This car charger looks like a cup. Actually, the majority of cars have several cupholders. That's why we can easily treat it as one-size-fits-all and it suit almost all car owners. Please note that this charger cup suits iPhones perfectly.
In fact, most people in the US prefer smartphones from Apple. We have proved this fact by means of Google Analytics. And since our target audience is mainly the US population, this is a perfect item for our purposes.
A cup charger is not, actually, able to surprise anybody nowadays. However, with this device, you don't need to look for a place for your smartphone, and you will not be caught in wires anymore! This is really impressive. So you can not only solve the problem with charging, but also let your car interior look as it should.
This is how our managers choose the items for online stores. Only the ultimate products that will certainly solve your long-standing issues are picked!
Which products to promote?
Creating a winning product range for your online store is not enough. It's also essential to promote it!
Definitely, when promoting your online store, you don't need to advertise all the products you sell. You should focus on advertising a limited number of products that seem to be the most promising. When our managers were considering how to promote a store, they decided to focus on products that can solve drivers' most burning issues. One of such products is this car seat organizer.
The point is that car producers still ignore the importance of providing standard space for smartphones and other gadgets. Definitely, you can always put them somewhere on the front panel, but their safety remains in question.
That's why car owners have to look for a solution, and here it comes! This car seat organizer provides space for your gadgets and cups, meanwhile, guarantees that they will be safe.
Beyond this, the organizer is one-size-fits-all, and you will easily install it in two seconds. It is also of premium quality, so it won't look as a foreign body in your car's interior. You don't need to worry about where to put your smartphone or something else!
If you concentrate on the products designed to solve the most burning issues, your ads are highly likely to work well and bring lots of potential customers to your ecommerce website.
How to increase the average order value?
Despite the fact that the initial prices of most car accessories are low enough and let you make a high markup, you should always make the most of your business. So what are the ways to increase the average order value?
Well, actually, there are lots of methods to increase the average check in your ecommerce store. You can create combos, combine products in sets, etc. By the way, AliDropship has designed an add-on that is going to help you with this – it's Product Bundle Add-on!
What exactly had the store creators used to reach the results they get? In fact, as it turned out to be, one of the most useful tools that helped a lot is Bulk Discounts Add-on. It lets you offer your customers irresistible discounts for buying several pieces of the same product. So the store creators have been encouraging their customers to buy more on extremely favourable terms.
Well, Bulk Discounts Add-on itself is able to ensure a huge sale boost. However, the store creators have found the way to make the most of it. They have been using it together with the landing page on which by means of a pop-up potential customers get such an offer.
And do you know what? It really paid off and let them increase the average order value in the store considerably!
How to choose the pricing formula?
Pricing formula is, probably, one of the issues that ecommerce newbies are concerned with most of all. So our managers use the following scheme:
It's supposed that an item has to return the conversion cost up to $30
An item has to bring profit that is about $20-100 that depends on product type
For the products the store creators are not going to advertise, they use a basic pricing formula AliDropship Plugin provides. Yes, AliDropship Plugin is able to change the prices of imported products automatically in accordance with the default pricing formula or the one you've specified!
How to boost sales (and therefore, profit) and grow a profitable online store?
What's more, the store creators have managed to increase the average order value by 2 times. How did they achieve this? Well, one of the instruments they have used is Purchase Upsell Add-on. This add-on lets you offer additional products at the stage right after the checkout.
If you want to find the perfect item for the post purchase upsell, you need to test some of them. This is exactly what the managers of the store were doing before they found the ones that work best. Initially, they tested those products that, in their opinion, had higher potential. Then, they found the most attractive ones in the view of customers.
BTW, you can also use follow-ups in order to boost your sales. Follow-ups are the emails that are sent to your ecommerce website visitors who have made a purchase.
What's so special about this online marketing tool? Well, people from your email list have a chance to learn about a range of products that are available to them on favorable terms. So, this is mutual benefit!
Creating a really profitable online store: final takeaway
All the above-mentioned points indicate that it's extremely important for you as a business owner to develop a right and efficient product strategy. And our employees proved this in practice by taking this store to over $500K/month within the shortest period of time.
And now you don't need to spend your own free time, effort, and money in order to test different product solutions and look for a perfect product strategy by trial and efforts. It remains for you only to pay particular attention to the measures that let us achieve such impressive performance, and make the most of your business plan!
Are you ready to replicate the success of our managers or even surpass it? With the tips we are happy to give, this doesn't seem as challenging as it used to. Moreover, now you have an exceptional opportunity to get this Premium store — an exact copy of our best performing dropshipping store — and start your $500,000+/month dropshipping journey RIGHT NOW!