Meet A Massive Upgrade To Our Social Media Automation Tool: Social Rabbit Is Reborn!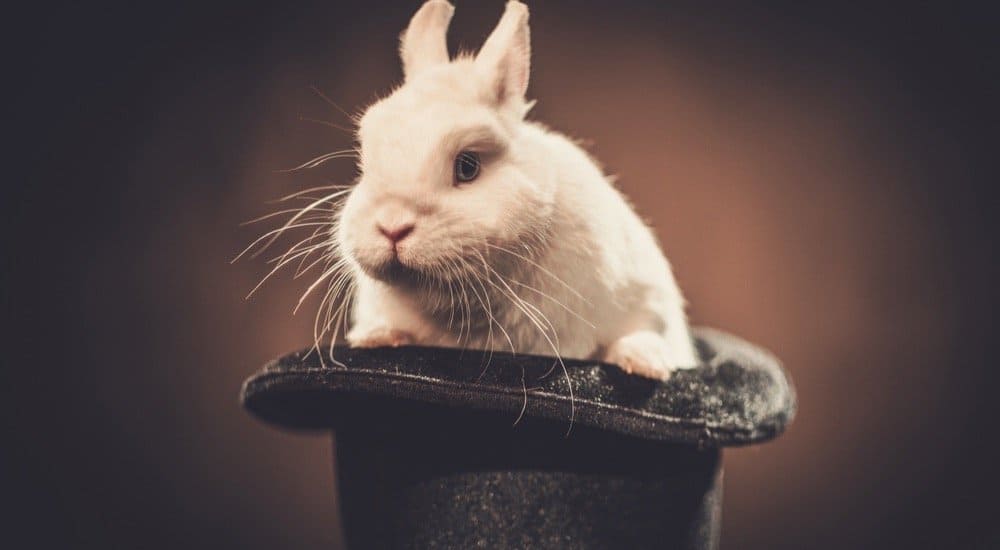 An automated tool for social media marketing is a blessing for every online business owner. That's why we keep working on handy solutions for social media marketing automation!
We know how important it is to you to take your business to social media, and we want to make this task easier for you.
This is why we are so happy to introduce the latest updates to Social Rabbit plugin – the awesome tool that can easily replace a dedicated full-time social media manager!
What does this social media automation tool do, exactly?
In case you've never heard about Social Rabbit, a WordPress plugin that performs dozens of social media marketing automation tasks, I'll explain its core in a couple of words.
Basically, Social Rabbit plugin is a tool that lets you set up semi-automated promotions across 4 major social networks: Facebook, Instagram, Twitter, and Pinterest.
Relying on the settings you specify, this tool will:
Publish

posts that advertise single products from your store

Make

entertaining posts using the images, texts and hashtags you have previously specified

Repost

blog articles across the chosen social media

Share

the content generated by other users and relevant for your business

Boost

the activity in your social media by following, liking, and commenting entries in other accounts
So, simply speaking, the Rabbit uses the content you're providing, and automatically transforms it into catchy, naturally looking posts placed across various social media channels. You can read about the possibilities and benefits of this awesome tool here.
Recently, Facebook updated some of its policies. As the result, the Rabbit was experiencing some temporary issues while working on this platform.
We did our best to research the possible solutions and improve the plugin's performance – and, as the upgrading process has started, the team became unstoppable and decided to make several extra amendments as well 🙂
So, welcome the renewed features of this unmatched plugin!
Enhanced tracking & management systems
A confident client is a happy client.
Our goal was to ensure that any user can easily navigate and apply this tool with the highest efficiency possible. This is why we integrated the following elements into the plugin.
Clean interface
With the new, user-friendly dashboard you can easily figure it out how to modify any settings within Social Rabbit plugin, even if you have never tried this social media automation tool before.
Social Networks Analysis
In the Overview section of every supported social media, you can see the relevant stats describing the Rabbit's performance within a specified period of time.
Certainly, it makes it much easier for you to track the results of your promotional efforts, and to change your marketing strategy if necessary!
Convenient automatic social media posting tools
Even though the Rabbit does most of the social media marketing tasks by itself, you're still the boss.
It's up to you to decide what, where and when to publish – and the new Rabbit features provide you with the full control over the promotional process.
Delayed publications from Gallery
If you're going on vacation or having a limited access to Internet for any other reason, it can't stop you from spreading the word about your business.
Use the Rabbit's gallery to schedule posts for a particular social network or for all networks at once, and never worry about your promotions.
Planner
A new, calendar-like section within the plugin helps you effortlessly monitor all the automated posts that will be published in the nearest future.
Surely, it helps you control the Rabbit activity, and make sure everything goes as planned!
Easier media processing
The Rabbit's work is impossible without visual materials of different kinds: product photos, information-rich infographics, educational pictures, promotional banners, and other types of images will be utilized on a daily basis. So, it's vital to have convenient managerial settings for them, too!
External images import
To let the Rabbit create appealing posts, you need to start with adding high-quality pictures to its Media Gallery.
With this new feature, you can instantly import free stock images from Pixabay.com and Giphy.com databases straight to your Media Gallery!
Integrated Image Editor
If you need to edit some picture, for example, crop or brighten it, you don't have to get yourself distracted from your post planning activity.
A convenient Image Editor is now integrated right in the Media gallery within Social Rabbit plugin. So, it's possible to edit the necessary files on the spot. Add stickers and texts, resize the images, apply special effects to them, and save your progress – it will only take you seconds to complete these tasks!
New social media promotion opportunities
The main idea behind the Rabbit is to improve your marketing experience and to make it easier for you to reach the target audience members who are ready to buy from you. So, here are the new plugin functions aimed at this exact task.
Hashtag Generator
Hashtags are a highly important part of your social networks experience, and we understand how important it is to integrate them in your promotional messages.
From now on, Social Rabbit plugin uses machine learning to look at any product featured image, and suggests the appropriate hashtags for this item. These hashtags will be used in Social Rabbit's Poster, Gallery, and Blog Template, and surely, they will expand your posts' reach!
Mutual Promotion
As you can guess, your website won't be the only destination that has Social Rabbit installed. In fact, lots of other sites already have this plugin running.
That's the thing you can benefit from! Thanks to the Mutual Promotion feature, all the Social Rabbit plugins installed on different websites across the web, can interact. This way, they can gain lots of likes, comments and followers from each other's database. You can use the Mutual Promotion tool on Instagram and Pinterest.
Improved social media automation: Facebook
Well, now it's time to talk about separate social networks that saw the most significant changes during this upgrade.
As I have already mentioned it, the team did the nearly impossible, and connected Social Rabbit to Facebook back again. Now, the functions that can be performed by the plugin on Facebook are fully approved by the platform. So, your account won't be banned because of the use of some illegal promotional techniques.
By the way, from now on, you can authorize on Facebook via the Social Rabbit app automatically. For this purpose, you won't even have to create a Facebook app!
Improved social media automation: Instagram
This season, Instagram gets a couple of awesome updates as well. Let's see what we've got!
Searching by tags
As it was already said, hashtags are extremely important for a marketer. With their help, you create a well-targeted, appealing message that motivates the viewers to learn more about your offers.
From now on, you can use tags to search for Instagram groups and users on Promoter and Grabber sections. It will help you plan your promotional posts with a much greater precision.
Posting to Instagram Stories
Stories represent an important digital marketing trend, so you should definitely integrate them in your social media marketing efforts.
With the new Stories tool, you can post photos and even GIF files from your Media Gallery to your Instagram stories, and win the hearts of your followers.
Swipeable carousel
Why limit yourself with a single picture if you can showcase your products from dozens of attractive angles?
Use the new Swipeable Carousel feature and post up to 10 product images with the Instagram Poster. Give your followers the chance to learn everything about the product!
So, how to get this awesome social media automation tool?
Simply go to the dedicated Social Rabbit plugin page, and hit the "Buy Now" button! OR, request your FREE 7-day trial version – it's a great way to make yourself familiar with this awesome tool!
Right after the purchase, you will be able to instantly proceed with the plugin installation and use. You will receive basic guidelines by email after the order completion. Simply follow them and enjoy the Rabbit's moneymaking performance from day one! For extra convenience, you can even order a professional plugin installation and setup service from our dedicated team.
If you already are a happy owner of the Rabbit, click on the Updates section on the Social Rabbit plugin page, and download the latest version to enjoy all the new functions and features we've prepared for you.
What do you think about the updates to our social media automation tool? We can't wait to learn your thoughts and opinions about the new Social Rabbit plugin!