Top 10 Successful Entrepreneurs Of 2018: Who Inspires You The Most?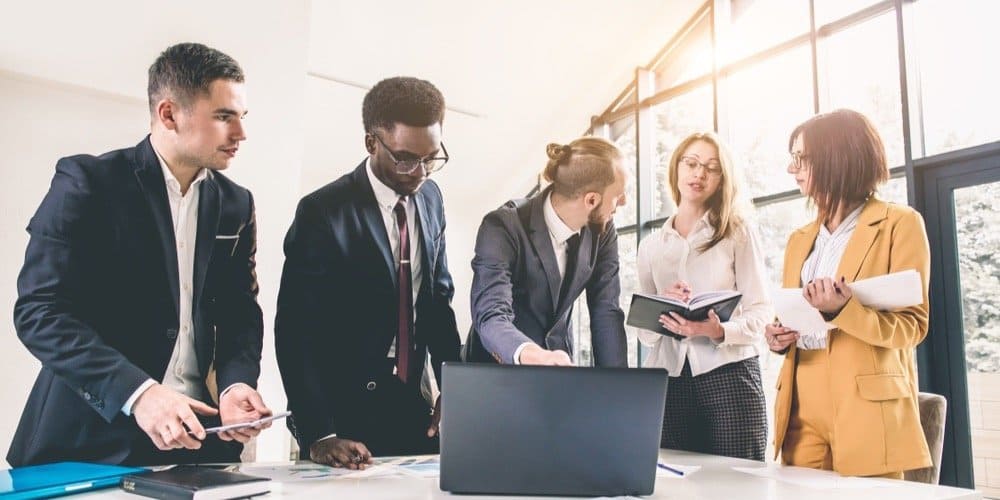 Over the course of this year, we've published 10 stories of successful entrepreneurs who run their online businesses with the help of AliDropship. Some of them make money through AliDropship plugin-powered dropshipping stores, and others earn commissions from AliDropship affiliate program. While some of these entrepreneurs make hundreds of thousands of dollars every month, others only make their first steps in this field – but all of them feel quite confident about their business future.
Behind every story, there is an actual person who dreamed big, studied hard, worked tirelessly, and fought fiercely for a better life – for themselves and for their family.
We admire their ambition and motivation, and we want to ask you, our readers: which of these successful entrepreneurs gave you the strongest motivation to try yourself in this business?
Let's go over these stories once again – and give a round of applause to these incredible, enthusiastic people.
Our most successful entrepreneurs of 2018: dropshipping store owners
To begin with, we'll remember the interviews of the successful entrepreneurs who manage their dropshipping stores with the help of AliDropship plugin, or run custom stores built by AliDropship.
Yan from France: from 0 to $1358.41 in 52 days
Yan is a medical student with quite a long history of eCommerce efforts.
To get extra money to pay for his studies, he tried blogging, creating an online course, and launching other types of profit-oriented websites. But, these ventures were time-consuming and demanded an expert knowledge, so he had to give them up.
Luckily, at some point, he got himself familiar with the dropshipping business model. He quickly understood he can run it even without any background experience.
It took Yan 2 weeks to assemble the store himself with the help of AliDropship plugin and set it up. Right after the launch of his first Instagram promotion, he got his first sale!
In about 3 weeks from the start of his marketing activities, he already made $442.55 in revenue. And, in the first 1,5 months of his store operation, Yan made $1358.41. It motivated him to think about making one more store, so he bought another plugin license.
As Yan says, even though it's not a super high profit, he's happy to have made some money from his very first month in dropshipping. In his own words, in his first 45 days of dropshipping, he made more than in 2 years of blogging, and his life has changed completely.
Pirn from Estonia: $10,000 monthly revenue with a 0 experience
Pirn is a passionate traveller who hates 9-to-5 jobs.
He always knew that online business is the future, so he had plans to open his own eCommerce store.
He even knew what niche to choose: he wanted to launch an adult online shop, but he couldn't deal with the common stock issues because of a lack of money.
That's why he was thrilled to learn about the opportunity of getting a WooCommerce dropshipping store. And, when he started using AliDropship Woo for this purpose, he felt a huge difference immediately. As he explains it, this solution let him fulfil the orders and add new products quickly and easily.
Now, Pirn runs 2 dropshipping stores with more than $10,000$ in revenue for one store.
Thanks to the smart solutions he uses, the business management only takes him about 2 hours per day. As he puts it, the store has opened the doors to do anything he want. Pirn wants to seize this opportunity to make his dream come true: to get 'retired' by the age of 25.
Asif from India: $52k revenue store with $2,000+ monthly profit
Asif is a very positive-minded person who believes that each man is the architect of his own fate.
Since 2003, he's been exploring the ways to make money online. He started with affiliate marketing, and then tried monetizing websites and blogs through AdSense and Clickbank. Still, the most exciting idea for him was to sell items without the troubles of keeping stock.
So, surely, he got very happy when he found Yaros' dropshipping journey on forum. Asif got really inspired, and bought AliDropship plugin to follow in Yaros' footsteps.
To prepare for this business road, he subscribed to our newsletter and tailored our recommendations to his store specifics. And, just in 3 days after launching the store, Asif got his first sale thanks to an Instagram shoutout!
Now, he manages 4 dropshipping stores that bring a regular profit.
As Asif says, they account for more than 60% of his income sources, and this, surely, is a blessing.
Alvaro from Israel: a dropshipping profit 4 times higher than the former salary
Alvaro is an online marketer who is proficient in search engine optimisation. He gained a solid experience in eCommerce business.
While searching for the source of a passive income, he discovered the benefits of AliDropship affiliate program. Still, thanks to the opinions of some of the most successful entrepreneurs in the dropshipping field, he understood there is a much more efficient way to make money online easily.
Even though he had a zero knowledge about this business model, Alvaro started studying vigorously. Besides, he made the most of his deep e-marketing experience. Thanks to his SEO efforts and to a wise niche choice, he now runs 20 dropshipping stores that make $14,000 in total monthly profit.
As Alvaro says, it's 4 times bigger than the salary he had on his former full-time job. He expects that soon, he will be able to move to the beach and work from 9-to-3 at the most.
Alan is a full-time eCommerce entrepreneur with a double major in Business Administration and Computer Information.
He used to work as a Managing Director in a large-scale real estate agency in Singapore. After having been in this position for 13 years, he got tired of this business and decided to pursue his dream in eCommerce.
Alan liked the idea of dropshipping as this business didn't require him to keep an inventory. So, he contacted AliDropship team to ask for some help with his first dropshipping store ever.
After one month of running this store, he got his first sale. Up to this day, Alan remembers this happy and satisfying feeling of a hard work finally paying off.
In July, 2018, the monthly income of his store was $17,080.04.
And, Alan says that apart from the money, dropshipping business gives him more time to spend with his family – the luxury he didn't have in the past.
Mousslim, a former restaurant worker with no college degree, is now an owner of a thriving dropshipping store.
We first met him in 2017: at that time, he managed to make $3,500 in 45 days of running an AliDropship-based store.
This year, he came back with an even more impressive achievement. He made $455,058 in a year, and registered his business officially.
Thanks to this business and its flexibility, Mousslim happily does "whatever he wants to do whenever he wants to", and loves his life. At the age of 21, he owns a eCommerce venture that generates half a million in a year, makes his family really proud, and sets new, even more ambitious goals for the upcoming year.
This team of marketers from Czech Republic works for the Upcomers agency. In the meantime, they run a co-owned dropshipping business and join the ranks of successful entrepreneurs.
Having some previous experience in both trade and e-marketing, these guys knew what they want from an automatic solution for online business management. And, AliDropship Woo plugin ticked all the boxes.
With its help, the team went from 0 to $156.576,82 monthly revenue with a very positive ROI of 8, and got excited to aim for new horizons.
Now, they are thinking of creating a large-scale online shopping platform. Also, they plan to launch several more dropshipping stores that would target different countries across Europe.
Our most successful entrepreneurs of 2018: affiliate marketers
Every person is different. Some people just don't want to deal with online trade, while others feel they don't have enough time or knowledge to run a full-scale dropshipping store.
Even in this case, these entrepreneurs have a brilliant chance to make money with AliDropship solutions – and gain enough experience and resources to launch their own ventures later on. So, our affiliate marketers deserve your close attention, too!
Olusola David from Nigeria: made over $9,000 with AliDropship affiliate program
Olusola David is a blogger and a dropshipping store owner who runs his online businesses from Nigeria.
He created his blog with the sole purpose of running an affiliate business, and spent 6 month learning everything about blogging and affiliate marketing. Ever since then, he keeps educating himself and gaining new knowledge.
He got really enthusiastic about AliDropship solutions when he realised they make it easy and affordable for dropshipping entrepreneurs to start their business – the type of a venture he has been interested in for quite a long time.
And, AliDropship affiliate program made a huge difference for Olusola David. As he admits, he made over $9,000 with this program. At the same time, other affiliate programs bring him few hundred dollars per month. Now, he plans to become one of the most successful entrepreneurs in the affiliate marketing field, and make over 6 figures per month.
Eartha runs a money-making blog and enjoys the flexibility of working for herself.
Thanks to her background in web developing, she promotes several different affiliate programs. Mostly, they are dedicated to the online products and services she uses herself. Surely, it means a high credibility and provides her readers with a real-life user experience – that's why Eartha's blog and YouTube channel are so popular among both successful entrepreneurs and newcomer businessmen.
Eartha gladly supports AliDropship products because they represent the exact type of a eCommerce tool she was looking for. She enjoys being an affiliate as it means dedicating her time to the projects she loves. And, she totally loves seeing that this creative work generates enough income to provide for her family.
Jitendra from India: made $1,800 as an AliDropship affiliate
Jitendra is an author and online influencer who runs a digital marketing blog and works as the Brand Ambassador of Payoneer.
While he was doing a review on AliDropship plugin, he was excited to learn this solution is helpful for eCommerce geeks, and signed up as an affiliate. Even the first review he made was commercially successful, so he now plans to promote our solutions even more.
At the start of his career, he had no support from his family. This is why he worked 14-16 hours every day, and invested all his resources into this venture.
Now, he participates in several large-scale affiliate programs, runs his own digital marketing agency, and gets ready to publish his first book.
All these successful entrepreneurs prove that nothing is impossible if you're dedicated, passionate, and eager to educate yourself. We are happy to see their businesses grow, and we're curious to find out: which of these amazing stories is the biggest inspiration for you? Write your opinion in the comments section below!