How To Make Money As An Affiliate: Jitendra Vaswani's Story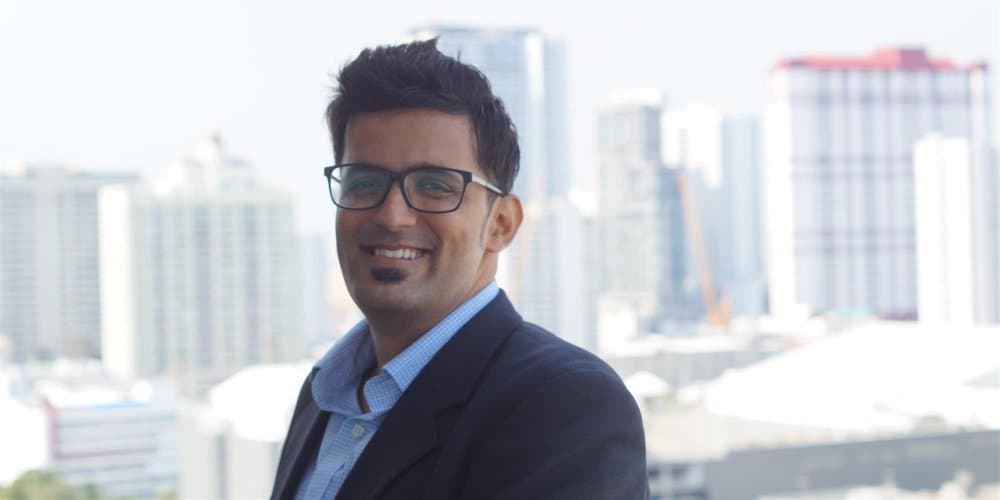 Where will your affiliate journey take you? Today, we are talking to Jitendra Vaswani, an incredibly successful blogger, author, and online influencer. Let's see what he does to make money as an affiliate!
Hi, please introduce yourself!
Hey guys I am Jitendra Vaswani, founder of BloggersIdeas internet marketing blog which talks blogging, SEO, make money online and experts interview. In this blog, I share lots of stuff related to digital marketing which helps budding marketers to get more grasp on practical marketing.
The blog became an instant success and I went on to establish my own Digital Marketing Agency called DigiExe. Based on my core principles of living on my own turns, working on what I love and making the maximum effort every time, DigiExe has leaped forward and helped major online brands generate increased worth.
Through my first book "Inside A Hustler's Brain: In Pursuit of Financial Freedom", I want to help people take actions in their life and bring change in people's mindset. To have an entrepreneur mindset is everything.
Have you previously tried to make money as an affiliate or e-commerce marketer?
I started my full time blogging journey at the age of 25 and till now I am successfully running this business. I love this laptop lifestyle of mine – you can see more of it here.
I am currently the Brand Ambassador of Payoneer (International Payment Solution Company) and a strong online influence over popular social media channels. I also take initiative to share my experience with young aspirants and budding entrepreneurs at blogging and start-up events.
I got into affiliate marketing by reading a lot of blogs online which were sharing knowledge on making money on affiliate marketing. I read a lot of blogs but some of my favorite blogs are:
Quicksprout.com
Johnchow.com
Backlinko.com
Zacjohnson.com
Nichehacks.com
These blogs share immense knowledge on affiliate marketing and how to make money online. I started very small like buying domain and hosting from Godaddy. I was working at that time but I saved some money and bought the domain BloggersIdeas.com and from here, my journey of affiliate marketing started. I started promoting hosting offers and made some good money. This blog has given me house, cars and lot of freedom in my life.
How did you learn about AliDropship product and AliDropship Affiliate Program?
I learned about AliDropship when the CEO reached me out for doing the review for the WordPress plugin, and I was very happy to see that this plugin is really helpful for ecommerce geeks who wants to make money with dropshipping through WordPress. I did the review and I started making sales from my affiliate link here.
Then I ranked my review on top page of Google and started making some good sales for Alidropship and I made around 1,800$ as an affiliate with Alidropship. I plan to promote it more and make money with Alidropship.
Do you participate in other affiliate programs?
Yes I do other affiliate programs too, I have joined top affiliate networks like CJ.com & sharesale.com. From these affiliate platform I try to join lot of other programs to make money from my blogs.
I have used jVzoo to promote some products which I know pretty well, and I am pretty happy to be a Jvzoo affiliate. I made some good sales in Jvzoo as an affiliate, also I launched my own product on Jvzoo Schemaninja.com. This product was my first launch and I manage to get 300 sales. This was like big deal for me because it was my first launch and I was totally a newbie in this market. So I learned lot of things in this process.
What are the most difficult challenges of making money as an affiliate? How do you deal with them?
I have been in affiliate marketing business for 3.5 yrs and I am living laptop lifestyle due to my firm dedication. See, to do online business, you need to have firm set of rules to get success. You need the right mindset, lot of people start online business just to see other people are making money, but they don't see hard work and patience of that person. They think they will get success overnight but that it not true. Success take lot of determination, patience & sacrifices. Don't fall into quick rich money schemes, there is no thing like getting rich overnight.
I deal with some issues like tracking with inhouse affiliate programs, I prefer to work with companies who have trusted affiliate platforms like CJ.com, Shareasale & Avangate. These platforms are best for tracking till now.
How do you promote the affiliate programs you're participating in?
Currently I have a team of 10 people online and I handle them through Slack. I dedicate tasks to my team and keep track on them.
I promote offers through coupon codes blog and nowadays I am learning Google Adwords and trying to make sales from PPC.
You need to innovate yourself, otherwise you will die. As technology is changing everyday, you cannot depend on single source of income, you need to try different sources of traffic to make money.
I choose niche which have low competition and I try to PPC bidding on these keywords. I play my game on this expertise level.
Give users a valuable content, then they will surely buy from your affiliate link. Trust is major thing when people click on your affiliate link.
How has your life changed? What do your friends and family think about your business?
My biggest achievement was, when I was chosen the Payoneer brand ambassador in 2015 – this was biggest game changer of my career as this give my initial wings to set my foot into digital marketing space. Payoneer is international company and they were in India to look for brand ambassador , they choose me and my friend as brand ambassador. This was biggest achievement in my life and I lived the the best days of my life while travelling India with Payoneer. Thanks to Payoneer.
I need to overcome lot of obstacles as when I start my business my family didn't supported me and they want me to work for my whole life. I cannot do it for my whole life. So I started this business being a loner and I used to work like crazy 14-16 hrs a day and I tried to make deal with companies so I can make stable money.
I started hanging out with top notch entrepreneurs and try to learn from them, you need to have intellectual social circle in order to get success. What you do on weekends matters a lot, you have equal amount of time like everyone, use time as the biggest assest.
What are your plans for the future?
I will be doing more in paid marketing and scale my business with Google Adwords. As Adwords is very big and I want to go deep dive into it as I have made some good money with Adwords and so I want to hit that massive figures and make more money. I love freedom more than money. Also I believe that if you don't have good family and friends then money is useless, I have seen lot of millionaires who are broke as hell in terms of relationships and family. Make money but keep healthy balance between personal and professional life.
What can you advise our readers – those who already make money as affiliate and those who haven't started yet?
I would say work on that niche which you have some knowledge about, as you will be able to share your personal experience on that topic, working on niche which you don't have any idea it will not give you any money. Trust me, it's true.
I work in those niches which I have some experience and I know that if I give value to users then they will buy from my affiliate link, make sure that you user engagement is high on your website. User should feel trust on your website you want user to click on your affiliate link.
Here are my contact details if users want to reach me out:
Email: Jitendra@bloggersideas.com
Twitter: Jitendrablogger
Facebook: JitendraVaswaniOfficial
Instagram: JitendraVaswani
Google+: +JitendraVaswani
Youtube: Jitendravaswani
Subscribe: www.bloggersideas.com/subscribe
That's the spirit! Now, you see how rewarding it feels to make money as an affiliate. We are thrilled with the passion and dedication of our today's guest, and we are really thankful to him for his time and for his kind feedback on our affiliate program.